Lewa-Nikkiso group


YMC to acquire pharmaceutical systems' business
YMC Co., Ltd., a supplier of separations resins, services and systems for the pharmaceutical market, announced that they entered a formal agreement to acquire the pharmaceutical systems business of Lewa-Nikkiso America Inc. Based in Devens, MA, USA this group within the Lewa division of Nikkiso Corporation is a successful provider of advanced production scale chromatography systems for the bioprocessing and the pharmaceutical industry.
The acquisition complements YMC's existing offering of chromatography columns, systems, services and consumables and allows YMC to strengthen its reach in North America and expand its global systems' business. The transaction includes staff and assets dedicated to the development, manufacture and sales of batch and continuous HPLC, LPLC, SMB and buffer / caustic dilution systems for the bio/pharmaceutical market. This includes the manufacturing site located in Devens, MA, USA. Terms of the agreement were not made public.
Better position to capture global growth trends
Together with this group, YMC expects to offer its global customers an even more comprehensive portfolio of purification-enabling products. YMC's global sales reach is expected to accelerate the former Lewa bio/pharmaceutical group's business. The combined operations will be well positioned to capture global growth trends, such as growing demand for continuous processing.
Lewa remains a key element of the business through a long term pump supply arrangement. The Lewa pumps are a basis for the EcoPrime LPLC, HPLC, SMB, Continuous Chromatography and BID systems. The deal includes the transfer of licenses with ChromaCon AG and Bayer AG that support the bio/pharmaceutical systems business and certain non-compete clauses.
Konica Minolta and Merck


Oled Patents for Display Applications
Merck, a science and technology company, announced that it acquired the Oled patent portfolio for display applications from Konica Minolta Inc., a global technology company that provides innovative solutions to businesses and society. The acquired portfolio comprises over 700 patent families.
"Adding Konica Minolta's patents to our already strong portfolio will further boost our Oled development pipeline", said Kai Beckmann, Member of the Executive Board of Merck and CEO Performance Materials. "With this step we will further strengthen our power to drive innovations in the fast-growing market of Oled displays."
For more than 15 years, Merck has conducted research and development in the Oled technology field, and, as a result, became one of the leading Oled material suppliers.
The acquisition of Konica Minolta's Oled patents for display applications is effective immediately. Financial terms were not disclosed.
Klosterfrau


Filling and Capping machine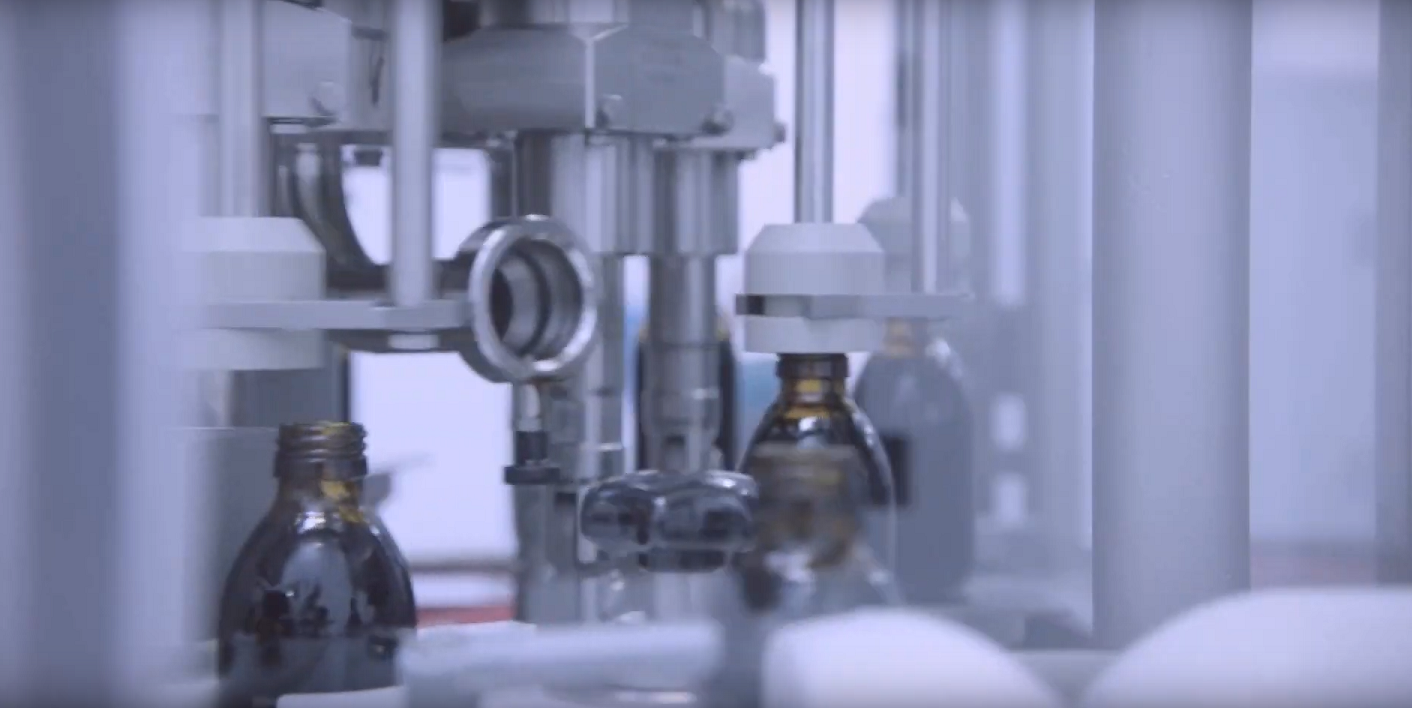 Flexible filling and capping line to bottle various liquid and viscous medicines in glass bottles ready for oral consumption at Company Klosterfrau.
Life Science


Bioprocessing Facility of the Future
Merck, a science and technology company, unveiled the next component of its Bio Continuum Platform, the Bio4C Software Suite, creating a first-of-its-kind ecosystem that combines process control, analytics and plant-level automation. This transformative software suite will allow users to look across the entire manufacturing process versus individual operational units, giving biomanufacturers complete process control and deep insights, bringing Bioprocessing 4.0 to the here and now.
"The future of bioprocessing is holistic," said Andrew Bulpin, head of Process Solutions, Life Science, at Merck. "With the launch of our Bio4C Software Suite, Merck is the first supplier to converge advanced process technologies with software, automation and analytics into one ecosystem, bringing us another step closer to making the digitally enabled facility of the future a reality."
Biopharmaceutical companies today are under immense pressure to get products to market faster, with every day of delay costing millions in lost revenue. An emerging solution is the integration of software, automation and analytics into biomanufacturing facilities' operations to intensify biologic production, with a vision toward connected and continuous processing. The biopharmaceutical industry is on a journey to evolve and digitize the next generation of bioprocessing to increase speed and lower costs. Bioprocessing 4.0 signifies this new approach to manufacturing. The Life Science business of Merck has been a key driver of this evolution through its Bio Continuum Platform.
Merck's Bio4C Suite was designed based on the "4C strategy" of its Life Science business: control, connect, collect and collaborate. Control is the basis of everything Merck does to run all of its systems. Connect refers to making digital connections between different process steps and giving that visibility to the entire process. Collect is the ability to gather all data into one place and maintain and validate the integrity of that data. Collaborate is how Merck will deliver these technologies to its customers in real time.
Bio4C ProcessPad, part of the "Collect" dimension of the Bio4C Suite, is a browser-based platform that allows users to acquire, aggregate and analyze data from disparate sources such as equipment, batch records, databases and historians across the bioprocess. The Bio4C ProcessPad automates the data acquisition and analysis tasks, freeing scientists and engineers to minimize the time to decision and action. Merck will roll out further Bio4C Software Suite products and modules throughout 2020 and into the future.