Chemtech 2019


Visitors put chemical pump into operation
At India's largest chemical and process industry trade fair in the Bombay Convention & Exhibition Center, the manufacturer Bungartz from Germany will present a further advancement of its proven pump type MPCVAN. In hall 1, stand C5D on the German Pavillion, visitors can put a model of the dry running magnetic drive centrifugal pump into operation and convince themselves of the advantages on site.
The world of the process industry meets in February at the Chemtech World Expo. With over 450 exhibitors, it is the largest industry event in South Asia. In the German Pavilion, the German pavilion organized by the VDMA, the company Bungartz presents a demonstration model of the self-regulating pump from the V-AN series. The intrinsically safe MPCVAN is designed for pumping demanding fluids. The magnetically driven vertical pump is hermetically sealed and failure safe against wrong operation. The shaft seal concept is based on the complete hydrodynamic relief of the shaft seal and the bearing unit. The penetration of product fluid or vapours into the shaft seal area is prevented by impeller back vanes during operation and a gas barrier during stand-still. Even with fluids that are hot, abrasive and corrosive the same time, the MPCVAN is extremely low-maintenance thanks to this Bungartz design logic of "no fluid at the shaft seal increases the mean time to repair. This is also the topic of the accompanying presentation to be held by Michael Wolf, Regional Director Asia-Pacific Bungartz Pumps.
Operational excellence
The operation of the MPCVAN pump will be clearly demonstrated on a functional model. Visitors can watch or even "play" themselves with the MPCVAN when pumping gas or out of vacuum. It gets even more exciting when the visitor directs his attention towards the impeller backvanes. What happens during operation and what happens at standstill?
Bungartz at the Chemtech 2019: German Pavilion, Hall 1, Booth C5D
Bio-derived product


New Greener Solvent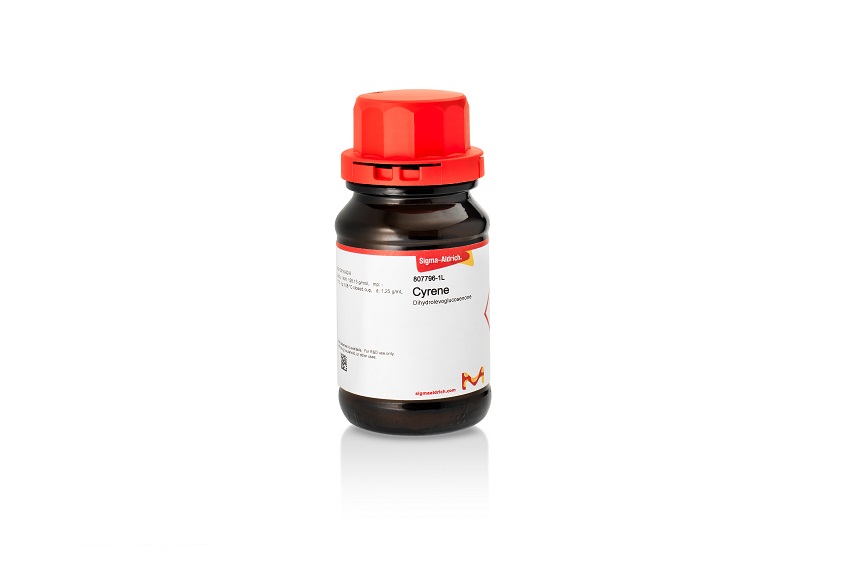 Merck, a science and technology company, launched Cyrene — a sustainable dipolar aprotic solvent, produced in two steps from a renewable cellulose source. The bio-derived alternative was created in response to the need for solvents to meet stricter regulation requirements for both employee safety and environmental sustainability. The new product targets the rising demand for greener alternatives to Dimethylformamide (DMF) and N-Methyl-2-pyrrolidone (NMP).
"With a strong focus on green chemistry, Merck is dedicated to providing today's scientists with innovative solutions to help solve environmental challenges before us. As a greener alternative, Cyrene solvent allows our customers to improve the safety of their processes and reduce the environmental impact of their research and manufacturing — without compromising performance."

Klaus Bischoff, head of Research Solutions, Life Science at Merck
The Life Science business of Merck uses the 12 Principles of Green Chemistry that were developed and published by thought leaders Paul T. Anastas and John C. Warner in 1991 as a framework for its Green Chemistry practice.
DMF and NMP are under increasing regulatory restrictions, with both being classified by the European Union's Registration, Evaluation, Authorization and Restriction of Chemicals (REACH) as substances of very high concern. More recently, according to the European Union, the European Commission added NMP to the restricted substances list known as REACH Annex XVII — driving the demand for alternatives. Additionally, effective May 2020, consumer products containing more than 0.3 percent NMP will be prohibited in the European Union. Initial studies and testing have found Cyrene solvent to be a more sustainable, safer option when compared with DMF and NMP.
Cyrene solvent was developed as a result of a partnership between the University of York's Green Chemistry Centre of Excellence (GCCE) and Circa Group. Utilizing its expertise in green chemistry, the University of York's GCCE worked to determine potential applications for the Cyrene solvent.
"Cyrene solvent actually outperformed the solvent we currently use for manufacturing graphene — providing us with both a sustainable and more effective option to traditional solvents," said James Clark, professor, University of York and director, Green Chemistry Centre of Excellence.
Merck also researched alternate uses of Cyrene solvent in mild and robust Sonogashira cross-couplings, a common reaction used in medicinal chemistry, with Professor Allan Watson's group at the University of St. Andrews, United Kingdom.
"It was important for us to find a safer alternative without sacrificing quality," said Allan Watson, reader in Homogeneous Catalysis, University of St. Andrews. "Through our research, we found that Cyrene solvent features similar physical properties to those of DMF and other dipolar aprotic solvents, while enabling medicinal chemists to execute a more sustainable chemical synthesis."
Cyrene solvent was also substituted for DMF in amide couplings — a fundamental reaction in drug discovery. By demonstrating that safer, greener alternatives offer superior performance, Cyrene solvent was recognized as the Bio-Based Chemical Innovation of the Year at the 2017 European Bio-Based Innovation Awards.
Pseudospin


Photonic Circuits Hosting Electromagnetic Waves
Metamaterials are purposely built devices mimicking structural features of normal materials, but with unusual physical properties. Photonic crystals, for example, are periodic nanostructures consisting of material components with different refractive indices. They have lattice symmetries like solids, but the constituents of the unit cell of a photonic crystal are 'bits' of the different bulk materials. Similar to the structure–property relationships resulting from the behavior of electrons in solids (e.g. semiconduction), photonic crystals offer ways for manipulating the propagation of light. Now, Xiao Hu at the International Center for Materials Nanoarchitectonics, National Institute for Materials Science, Tsukuba, Japan, and colleagues have succeeded in creating a photonic metamaterial that displays a special property known as a topological photonic state.
The researchers first considered theoretically a planar construction of microstrips organized in a honeycomb-like way. Strip segments inside hexagons are put narrower than those between hexagons in one half of the device, and vice versa in the other half, because a structure with alternatingly wide and narrow strips results in a so-called photonic band gap: a range of frequencies for which electromagnetic waves cannot naturally exist in the system. The nodes of the hexagonal network are connected to capacitors; the segments linking nodes act as inductors. (A capacitor, abbreviated 'C' in circuit theory, is an electric component capable of storing energy in an electric field. An inductor, abbreviated 'L', is a component that stores energy in a magnetic field when an electric current flows through it.)
The topological LC-circuit proposed by Hu and colleagues has a peculiar property. When excited by an electromagnetic wave with a frequency in the photonic band gap, at the intersection of the two halves, waves in opposite directions are created. What is remarkable is that these two waves can be assigned a quantity known as pseudospin, with values 'up' and 'down', respectively, and they are immune to backscatter even at sharp corners and robust to defects due to the topological protection.
To demonstrate their theoretical finding experimentally, the scientists fabricated the topological LC circuit from microstrips — metallic strip lengths were about 1 cm and both halves consisted of 14 × 8 hexagons — and, by using microwave near-field techniques, measured the electric-field component perpendicular to the sample. The measurements confirmed the existence of the special topological state.
Being able to generate and manipulate electromagnetic waves with pseudospin is promising for applications like communications and high-resolution imaging. The concept presented by Hu and colleagues is not restricted to the microwave range, but also applicable to infrared light. The planar geometry of the device makes it easy to include other circuit elements, such as resonators or superconducting Josephson junctions. One difficulty, though, is to channel the pseudospin modes out of the sample.
Bilfinger 2018


Strong order book driving profitable revenue growth
Industrial services provider Bilfinger continued to grow in the financial year 2018. Relevant key figures improved across all business segments, meeting the forecasts and in some instances even outperforming them. The Strategy 2020 stabilization phase has been completed, the set milestones have been reached: Orders received, revenue and earnings developed positively, while the Group's liquidity and return on capital employed were at levels above those of the previous year.
"We delivered on our 2020 strategy and on our commitments to both internal and external stakeholders. I am particularly pleased with the successful conclusion of the DPA and our Monitor's Certification that Bilfinger is on an irreversible course towards compliance self-sufficiency. I think we can confidently say that 2018 was a year of achievement for Bilfinger."

Tom Blades, CEO Bilfinger
The business environment continued to be robust in our six focus industries, particularly in Chemicals & Petrochem, Oil & Gas and Pharma & Biopharma. Demand for engineering and maintenance services continued to build on top of growing mechanical construction opportunities in the United States.
Strengthening the sense of purpose
Bilfinger continues to fine tune and adopt its 2-4-6 Strategy to better serve customers and drive margin development. Its engineering resources delivering both project management consulting and maintenance engineering have now been fully integrated into the regions to enhance Bilfingers end-to-end EMC capabilities. Consequently, the divisions are renamed E&M effective January 1, 2019. The technology companies delivering Energy & Emissions, Biopharma and Automation products remain grouped together and serve Bilfinger customers globally from their European manufacturing base. Together they form the Technologies division also effective January 1, 2019.
Outlook 2019
In connection with the described adjustment to its organizational structure, Bilfinger is also adjusting its reporting segments as of the beginning of 2019. The forecasts and statements related to the expected development of the Group are made within the scope of these reporting structures.
In the Technologies segment, a significant increase in revenue (2018: €499 million) is expected as a result of growth in order backlog. This is subject to continued and anticipated strong orders received in the course of the year. Bilfinger expects stable revenue development in the Engineering & Maintenance Europe segment (2018: €2,732 million). At Engineering & Maintenance International, the Group sees positive momentum in the markets and therefore expects significant revenue growth (2018: €763 million).