Brands in the UK


Vegan food products should be healthy
As veganism becomes increasingly available in mainstream retail, consumers' attention inevitably shifts towards how healthy a vegan product is. Brands should address this by reducing sugar and salt levels in processed vegan food, removing allergens and adding ingredients beneficial for the vegan diet, says GlobalData, a leading data and analytics company.
GlobalData's 2018 Q3 survey found that 3% of consumers in the UK were describing their daily diet as vegan, a moderate figure, but still bigger than the global 2%.
"Growth in the vegan food sector comes mostly from the rise of the number of flexitarian consumers willing to stick to a vegan diet for a period of time or a few days each week. This has led to more vegan products being released with a number of major brands and private labels launching vegan options to their line-ups. While these products are better for the animal welfare, not all vegan foods are healthier than the standard options and this is noticed by consumers."

Aleksandrina Yotova, Consumer Analyst at GlobalData
M&S's new Plant Kitchen vegan range has been reported to feature allergy related warnings, which not only contradict the vegan nature of the range but also suggest a risk for allergy sufferers. Greggs' newly popular vegan sausage roll has been reported to have more salt than the original and nearly a gram of sugar, which makes its health benefits debatable.
Yotova concludes: "As consumers want vegan products to be healthier alternatives to meat and dairy, the lack of clarity will be off putting for some. Future trends in vegan food will follow the same philosophy that consumers apply to eating in general: eat whole, real foods with as little processing as possible. Vegan food products will need to keep this philosophy central to their product formulations, as many have been doing for decades."
Food processing and packaging


Oil-free screw type vacuum pump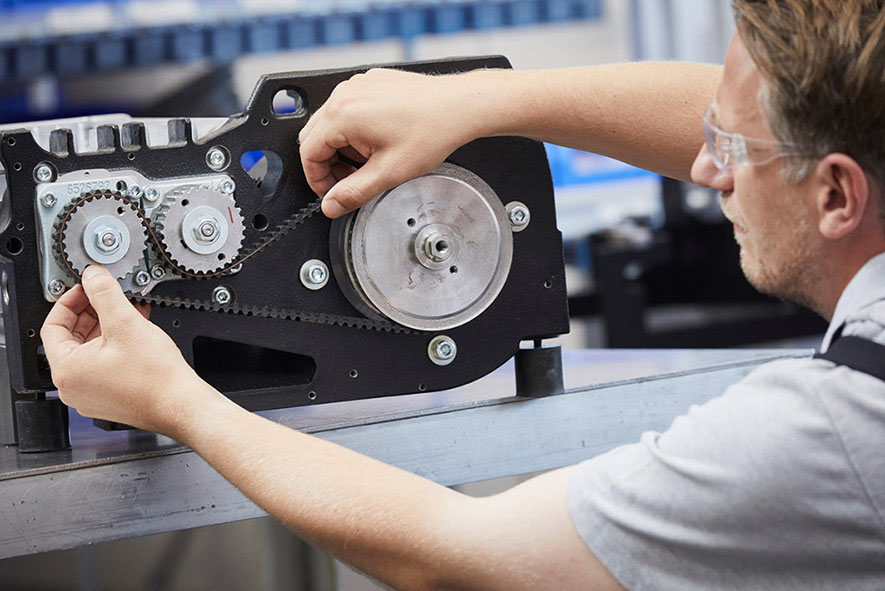 Leybold presents its innovative vacuum portfolio at the international trade fair for the meat industry IFFA in Frankfurt am Main from 04 to 09 May 2019 in hall 11, booth A41. The new Novadry vacuum pump series will be the focus of the presentation. The completely newly developed, oil-free screw vacuum pump ensures significantly greater safety and efficiency in food and packaging processes.
Vacuum as a key technology
The demands placed by manufacturers and consumers on the quality, shelf life and resource efficiency of food and packaging processes are constantly increasing. This applies even more to such perishable products as for example meat or fish. Vacuum is considered as an enabling technology, contributing significantly to optimizing these processes. Therefore, Leybold developed the innovative Novadry, a new 100% oil-free, air-cooled pump, which will be launched at the IFFA.
No oil, less effort
"Many users in meat processing and packaging cannot actually tolerate vacuum pumps emitting oil," stresses product manager Niels Gorrebeeck. Novadry prevents such contaminations. That is why Leybold designed a 100% dry pump following hygienic criteria. This increases safety in applications such as tumbling, filling, vacuum packaging and thermoforming. An additional advantage of oil-free vacuum pumps is the lower cost of ownership, as less maintenance and spare part changes are required.
In addition to the oil-free screw principle, Leybold has transferred proven components and principles from other vacuum pump series to the Novadry, including the bearing structure and the belt drive, which synchronizes the rotors in the Novadry.
Broad range of applications
The Novadry also stands out due to its long uptime and robustness. Some competitor products lose their end-pressure or reduce pumping-speed due to wear of the inner coating, for example. The Novadry, however, achieves its performance over the entire pressure range and life cycle. This makes it ideal for simple applications, which emit low amounts of humidity, such as packaging of cold products. Moreover, the pump is also perfectly suited for more demanding processes with large amounts of water vapour, for example when hot meals with temperatures of up to 95°C have to be quickly cooled down by evaporative cooling. "In addition to the air/steam mixture coming from the process, the Novadry screw vacuum pump can also handle the anticipated contamination inside the gas flow very well. These are for example organic acids, spices, vinegar or other residues," summarizes Pierre Lantheaume, Business Development Manager Food & Packaging at Leybold.
Proven in real life
Novadry has successfully passed many qualifying field endurance tests in a wide range of food applications – tumbling, tray sealing and thermoforming. In all applications, it shows very good performance, the users reached fastest cycle times and low final pressure.
Forward-looking pump
Leybold have succeeded in developing a forward-looking product which has the potential to set a new standard for the food processing and packaging markets. This is due not only to the absence of oil, but also to the Novadry's noise behaviour, the robust design and the low life-time costs.
Leybold at the IFFA 2019: Hall 11, Stand A 41
Food industry


A versatile new NBR material
With its new product development P 300, seal manufacturer C. Otto Gehrckens now expands its range to include an NBR material that possesses crucial approvals for use in the food and drink production industry. P 300 is certified to FDA 21 CFR 177.2600 plus 3-A Sanitary Standard, and also complies with the essential EU Directive (EC) 1935/2004. COG's compound is also manufactured without the use of animal-derived ingredients, therefore also meeting the ever-more common requirement that seals that come into contact with foodstuffs should be guaranteed ADI-free.
As an NBR material, P 300 impresses thanks to its good mechanical properties, which in combination with its high wear resistance and high level of stability means it can be used in the widest possible range of applications. This resilient product innovation therefore comes into its own in system components that are subject to intense material stress, and is also suitable for dynamic applications. Furthermore, P 300 also demonstrates excellent resistance to oils and fats, and is also resistant to diluted acids and alkalis. These properties, along with its various approvals, mean that this new NBR material is of particular interest to the food industry. It has numerous potential uses in this sector, such as for example in the milk and meat processing industries, beverage production or ice cream production.
Powerful and flexible


Conditions for successful Easter business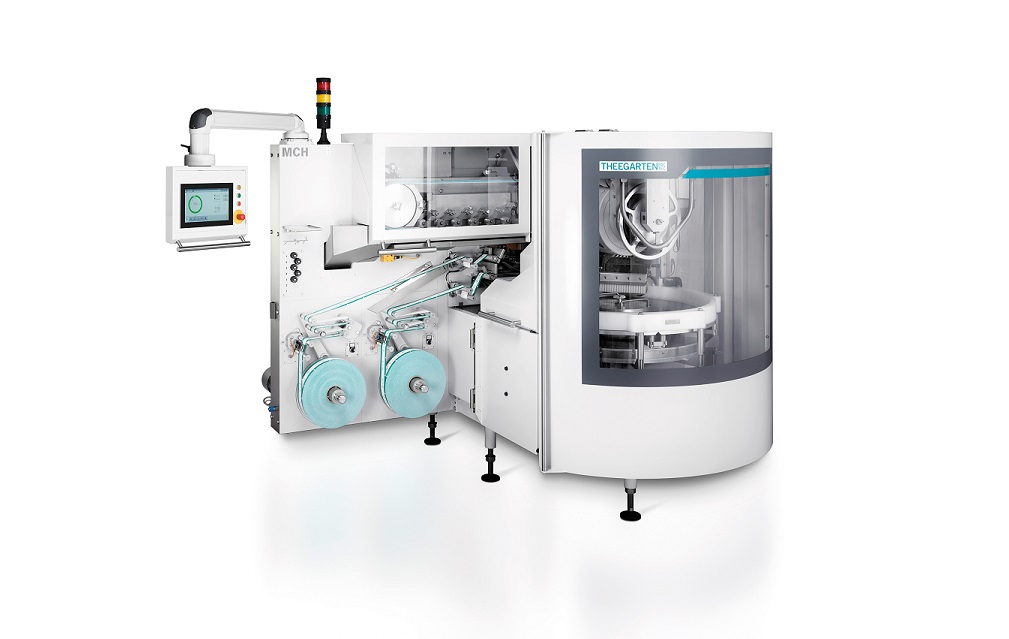 Confectionery manufacturers with a seasonal assortment such those offered Easter or Christmas are dependent on a packaging machine that can pack large quantities of different products reliably and in a variety of ways. An MCH by Theegarten-Pactec meets all these requirements, making it unnecessary to invest in several machines. The premium supplier's continuously operating two-head machine packs the products gently and enables fast switching between different formats, wrapping types and packaging materials.
Easter is approaching and with it there is an increasing end-consumer demand for sweets especially chocolate eggs in various shapes and packaging variants. Easter baskets are expected to be richly filled for young and old, after all. An MCH by Theegarten-Pactec offers manufacturers of seasonal products both high performance and the flexibility to respond quickly to seasonal market demands. Up to 1,200 products can be foil-wrapped per minute or wrapped in a double twist wrapper. Assuming 15 Easter eggs or chocolate balls per pack, confectionery manufacturers can produce the filling quantity for more than 35,000 packs per shift. Thanks to the optional double packaging material feeder, waxed paper, cellophane, plastic and aluminium foil can be combined to create very individual and high-quality solutions. Polypropylene films are stabilized by means of an air blast device, so even with this sensitive material the result meets the high standards applied by Theegarten-Pactec's customers.
Quickly ready for new packaging tasks
The modular design of the MCH makes it possible to process different products and folding types on one machine. This saves customers of the Dresden-based packaging specialist investing in several machines and also in more floor space, especially in times of scarce and expensive property for commercial renting. The changeover time between the different folding types and/or product formats is between two and six hours. This depends mainly on which folding types follow each other and whether the product format is to be changed at the same time. Innovation driver Theegarten-Pactec thus offers the advantage of short downtimes combined with high flexibility.
Gentle treatment of soft-melting products
Sensitive products also benefit from the fact that Theegarten-Pactec is able to dispense with one head due to the special design principle. This ensures perfect protection for the confectionery as compared to machines with more product transfers. With MCH, the confectionery falls gently into the counterforms of the feeding plate so that the surface is not scratched. In addition, the packaging material is moved out of the separation ring directly after product removal. The fact that the two-head machine works continuously also contributes to this gentle treatment of the confectionery. Two additional sorting systems integrated into the machine ensure a convincing end result. On the one hand, they separate out products that are not dimensionally stable, as well as sugar icing and product splinters, before the packaging process. On the other hand, they remove spliced, defective and unwound products at the end.
A machine with many advantages
In addition to all these machine-related advantages, there is another: the fully automatic operation of the MCH means that a single operator is able to take care of several machines. Ultimately, the investment in a packaging machine made by the Dresden family business pays off several times over: it is flexible, high-performance, gentle on the product and very economical.