Eppendorf CryoCube F740


ULT freezers now all-green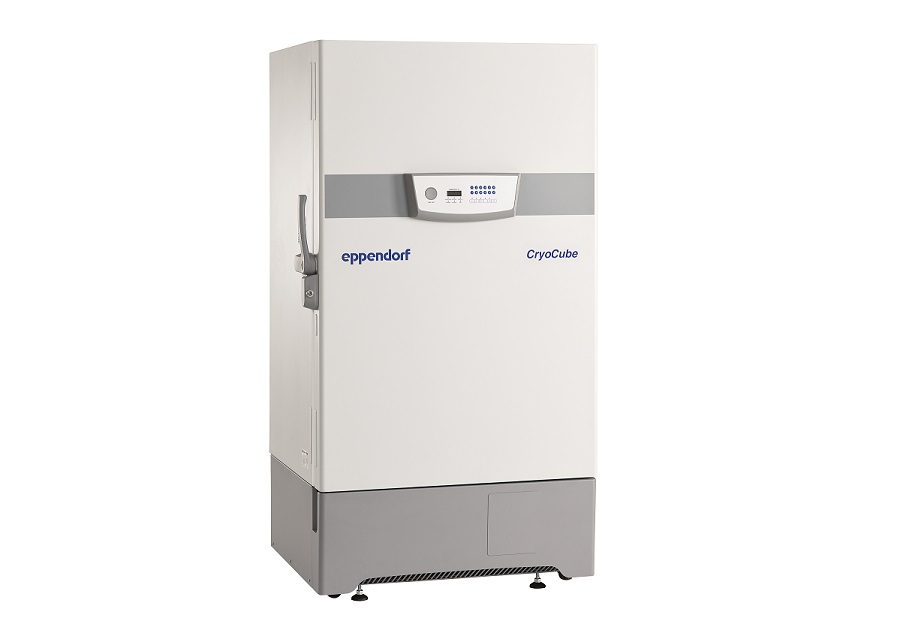 Eppendorf reached a further milestone of sustainability by focusing the flagship ULT freezer CryoCube F740 series on future-proof green cooling liquids only: The new F740h, the advanced F740hi, and the water-cooled F740hiw.
By combining longevity and quality with sustainability aspects, the CryoCube F740h is the entry model of the CryoCube F740 series. 740 L of -80°C can be filled with up to 576 freezer boxes. Compared to its predecessor, the F740h saves up to 25% of power.
This is a further building block in a longer green Eppendorf story. The company now has 10 years of experience in research and development, production, logistics, and service in the field of green ULT freezers.
The CryoCube F740h, the new member of the CryoCube F740 series, VisioNize user interface and lab connectivity application as well as the eLABInventory sample management software are further new building blocks for a smart cryo-solution of valuable samples.
Enhancement of secure 24/7 operation in data centres


Metrologically-certified mains power quality monitoring
The volume of digital data is increasing swiftly and continues to grow. One of the main causes are cryptocurrencies like Bitcoin (XBT), Ether (ETH), Litecoin (LTC) etc. or blockchain technology, which  to a certain extent, is like a type of database which runs on several networked servers. The growing demand for data exchange is also spawning the growth in the number of data centres, and they are being planned, built and maintained at massive scale around the globe. However, data centres have to deal with complex challenges in terms of the supply of electric energy, which can have an effect on secure (and legally- compliant) 24/7 operation.
Problem description
Various studies have shown that mains power quality problems generate costs that run into the billions each year. Already in 2007, the Pan-European LPQI Power Quality Survey 2007 estimated that the damage was equivalent to 150 billion Euros annually. Meanwhile, the challenges for everyone have continued to grow.
The solution
As described earlier, power quality problems can generate disturbances and system failures which inevitably result in additional cost, time and effort. Power supply noise represents a non-negligible risk (see figure 2) especially for data centres, which are equipped with capital-intensive redundancy (for example UPS systems, generators, multiple power sources) and which normally ought to prevent any downtime or potential damage. Ideally, all the installed equipment should be compliant with the harmonic distortion and noise immunity standards, so it is probable that they can operate trouble-free. However in an unfavourable operating context, for example a large number of similar consumers, asymmetrical net loading, etc., significantly excessive noise levels can occur. To be able to estimate the risks as well as limit them on a permanent basis, power quality monitoring is thus essential.
The above-mentioned standards give guidelines on how the mains power should behave at the monitoring point in normal operation. Exceptional situations which could lead to the energy supply being temporarily restricted are not covered. It is compulsory to record these types of disturbance, such as voltage dips or interruptions, however there is no specified limit to their number in order to be compliant with the standard (see figure 4). The function of UPS or backup power supply systems is to be able to compensate for any power supply constraints. These backup solutions are however limited to the most important resources, so it may be that other components operate with only reduced functionality. For this reason, it is critical that operating personnel are quickly informed when an IEC 61000-4-30 type event occurs. This can be implemented by an automatic notification sent to the competent people by email for example.
A further aspect: RCM
To prevent operations being interrupted unexpectedly, data centres avoid using residual current monitoring devices (RCDs) with direct triggering. In the contrary, it is compulsory to monitor residual currents on a permanent basis (see figure 5). In this case, RCM (Residual Current Monitoring) is used, which as well as its essential function of protecting people's safety, also protects the systems from damage and aids fire prevention. Furthermore, changes in residual currents can provide an early warning of any deterioration in the insulation and allow corrective measures to be undertaken. Errors occurring in the TN-S system (for example illegal or additional PE-N connections can also be in detected early and corrected as a result).
Correct measurement data through metrological traceability
An old locksmith's saying is "centimetres are a clockmaker's measurement". Put another way, "he who measures, measures garbage". Technicians and economists know this and they take heed of this well-known and still useful warning, making sure they use the right method for each type of measurement. However in spite of the fact that the required specifications of a power quality device are precisely defined in terms of measurement methodology (IEC 61000-4-30), device characteristics (IEC 62586-1) and validation of compliance with the standards (IEC 62586-2), there are still differences between the manufacturers. Suppliers are often unable to prove why their analysis device meets the specifications and measures correctly. Proof of a truly correct measurement can only be obtained from an independent certification lab, ideally a metrological institute. Non-certified test labs, or even the manufacturers own statements cannot be a substitute for metrological certificate and thus should be viewed with a critical eye. This is especially true where sensitive activities such as data centres are concerned, which are associated with high costs and risks.
The benefits of metrologically-certified power quality monitoring
The main benefit of a professional and permanent power quality monitoring is the increased operational availability of data centres. Whereby power quality is defined as a key component of supply quality (see figure 6) and is naturally applicable for many other sensitive areas other than data centres (for example hospitals, sensitive industrial sites, in transport infrastructure such as airports, publicly-accessible building complexes such as shopping centres, etc.). The benefit is obtained by analysing the recorded long-term data to observe the changes and identify correlations. Compliance with the contractual supply guidelines is just one of the important aspects.
Results
Drawing the correct conclusions from metrologically-certified power quality monitoring including RCM, results in the durable protection of investments, reduced operating costs, maximisation of data availability and very importantly, the satisfaction of all stakeholders. These include customers, employees, energy suppliers, operators, investors, service contractors, authorities, associations, etc. And lastly, it helps to lower CO2 emissions because it makes it possible to operate the data centre more efficiently and securely.
Outlook
A further aspect to be considered is whether continuous and qualified monitoring of the mains power could also be used to prevent cyber attacks on the energy supply of data centres or other sensitive activities. This would be quasi-redundant to the existing monitoring systems which are already implemented as software solutions, but which are however subject to enormous dynamics. The purpose is to research whether a connection can be found between changes in power quality and cyber attacks on a data centre's servers and infrastructure, and as a result be able to fend them off early.
MXQ-Z Series


Air slide table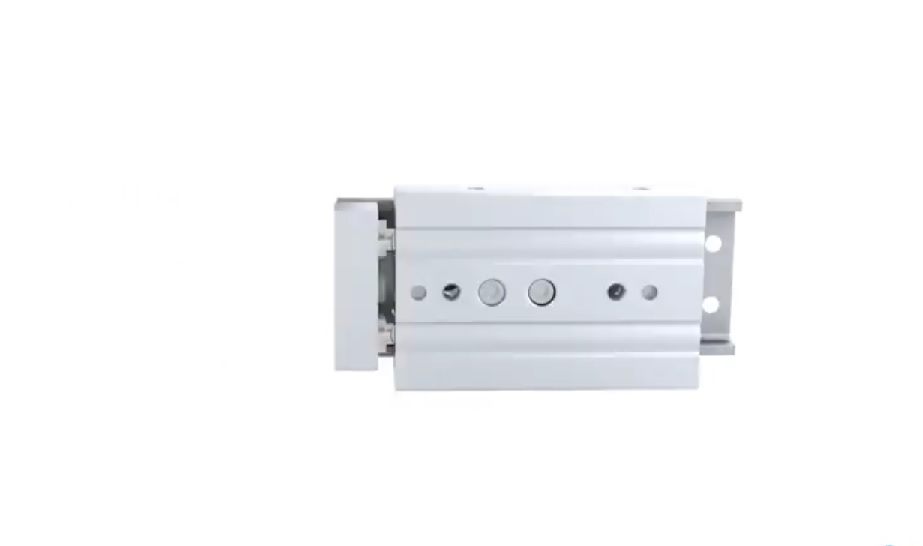 MXQ-Z is the latest addition to SMC's air slide table range. With multiple models and options available for selection, it is able to perform precise work in very reduced spaces. Check out its video now.
SPS IPC Drives 2018


New flagships of Featurephone and Tablet Series
At SPS IPC Drives 2018 the Pepperl+Fuchs brand ecom presented the next generation of its groundbreaking feature phones and tablets for hazardous areas. The world premiere includes the in-house developed Ex-Handy 10 Featurephone and the Atex/IECEx Zone 1/21; Div. 1 version of the industrial tablet Tab-Ex 02.
Ex-Handy 10 – Performance, Software and Network Compatibility
The in-house developed Zone 1/21 certified 4G/LTE Featurephone Ex-Handy 10 with Android 8 operating system is the ideal enabler and companion for innovative industrial 4.0 applications in hazardous areas. The latest member of the ultra-robust Ex-Handy family, developed since 1994, enables the use of push-to-talk (PTT) solutions over 4G as well as private LTE and Wi-Fi networks. This ensures optimum network coverage in all areas and situations – with low network latency and excellent data transfer rates. Speakers positioned at the front of the mobile device provide optimal voice and sound quality – even in noisy environments. Dedicated, easy-to-use side buttons – large PTT and red emergency button – allow quick access to PTT and alarm services via one-touch.
The high-resolution, brilliant display of the Ex-Handy 10 is protected by extremely resistant and scratchproof gorilla glass. It features protection class IP68 and withstands permissible ambient temperatures from -20 °C to +60 °C in harshest industrial environments. The feature phone offers maximum planning and investment security thanks to very long availability and support (5-year lifecycle) as well as global approvals (explosion-protection, country-specific product conformity and a wide variety of radio bands). With the Android 8 operating system, continuous security updates via Fota (Firmware Over the Air) and its own software development team, the Ex-Handy 10 is future-proof. In addition, its highly developed and powerful rechargeable battery paired with advanced energy management allows operating times above average. A consistent, compatible product ecosystem with its own 3.5 mm audio jack connector fixation concept and neues ecom Radio Speaker Microphone (RSM) as innovative PTT sets, scan applications and BLE beacons complete the offer.
Industrial Tablet for Zone 1 /21
The next highlight at the trade show in Nuremberg is the Atex/IECEx Zone 1/21; Div. 1 version of the new industrial tablet Tab-Ex 02 as successor of the world's first explosion-proof Android tablet Tab-Ex 01. The Tab-Ex 02 combines highest performance with innovative applications such as augmented reality. Equipped with an Android 8 operating system, the Tab-Ex 02, based on the Samsung Galaxy Tab Active2, features a powerful Octa Core processor with 1.6 gigahertz and 3 gigabyte Ram. It is ideally suited for industry 4.0-capable applications and simplifies data exchange with Scada/DCS systems, merchandise management systems (SAP, IBM Maximo), project management systems and computer-aided system planning. The compact Tab-Ex 02 is the perfect and worldwide approved companion for various tasks, including inventory, material tracking, maintenance, supply chain and asset management up to a professional solution for lone worker protection.
Harness Synergies, increase Effectiveness and Safety
At SPS IPC Drives, Pepperl+Fuchs and ecom demonstrated how customers benefit from an end-to-end, future-proof solution and global service portfolio for hazardous areas which offers completely new possibilities along the entire supply chain in terms of industry 4.0. The interaction of the latest sensor technology, smart HMI solutions and explosion-proof mobile devices helps companies to reduce costs, increase safety and ensure more effective processes and improved asset management. In addition, employees, experts, teams or project groups can use professional industrial applications, make data available online in real time and thus collaborate more flexibly from any location. Push-to-talk or video conferencing applications offer many advantages for documentation, remote diagnosis, maintenance and repair. Experts don´t need to be in the plant or on site to make a remote diagnosis and give instructions for repairing the damage, thus no longer losing valuable time or incurring costs.