Two new variants with compact package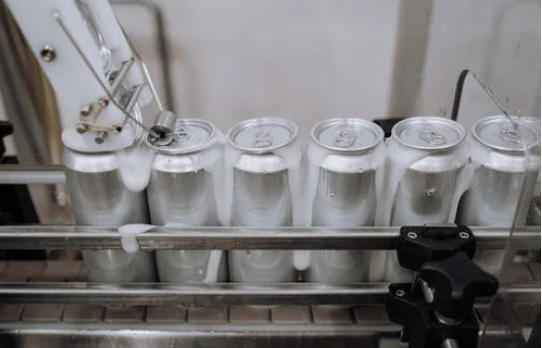 Global provider of custom imaging solutions and components FRAMOS, announces the availability of new 5.1 megapixel global shutter CMOS sensors from Sony. Both the IMX548 and IMX568 are based on Pregius STM technology. Both sensors (1/1.8 type) feature a small pixel size of 2.74 µm and are available as monochrome or color (RGB) variants in an identical 132-pin LGA ceramic package (15 mm x 12.5 mm). Sony Semiconductor Solutions thus continues the current trend of offering sensors with better performance in a smaller package.
High sensitivity for superior image results
The sensors achieve good image quality due to their high sensitivity and low dark current. The sensors offer excellent opportunities to realize a simpler camera design in, for example, factory automation, ITS (Intelligent Transport Systems) applications and embedded vision.
The IMX548 with SLVS interface enables the sensor to achieve a frame rate of up to 114 fps at 8 bits in all-pixel scan mode for demanding vision applications in factory automation.
The IMX568 supports the MIPI CSI-2 interface and achieves 96 fps at 8 bits. This sensor is recommended for embedded vision applications.
Both sensors support multiple readout modes: All-Pixel Scan Mode, vertical/horizontal 1/2 subsampling, 2×2 FD binning, and various ROI settings. The low-power sensors use a 3.3 V and 2.9 V analog, 1.1 V digital, and 1.8 V quad connector. Thanks to a backside illumination (BSI) pixel architecture and high sensitivity, Sony has also been able to reduce the pixel size of these sensors to 2.74 µm.
Stacked pixels in the BSI structure
The main difference of the new stacked pixel technology is the placement of the memory elements and the electrical wiring of the pixels. In this architecture, the electrical wiring of the pixels is placed under the photodiodes, and the pixel size can be reduced to 2.74 µm while maintaining sensitivity and saturation quality and achieving higher resolution.
CMOS sensors with Pregius STM technology offer both distortion-free and high-resolution images, as well as small packaging for applications in manufacturing, inspection and logistics – in addition, they achieve higher precision and processing speed for the smart factory and advanced automation.
"With Pregius STM technology, higher performance can be achieved with smaller packaging. The architecture also enables advanced sensing functionalities on the chip."

– Sibel Yorulmaz-Cokugur, sensor expert
Wastewater treatment plant in Tübingen now has fourth treatment stage
On July 21, 2021, Helmfried Meinel, Ministerial Director at the Baden-Württemberg Ministry of the Environment, visited the wastewater treatment plant in Tübingen, where he inaugurated the construction of the so-called fourth treatment stage. The fourth treatment stage will allow residues of pharmaceuticals and household chemicals to be filtered out of wastewater. "The elimination of trace substances is precautionary water protection," Meinel emphasized. In Tübingen in particular, this plays a major role, he said, because it means that fewer trace substances end up in the Neckar River.
The Ministerial Director explained that Tübingen is only the second wastewater treatment plant in Baden-Württemberg, after the treatment plant in Eriskirch, to use an ozonation plant with downstream filtration for the elimination of trace substances. "Tübingen is thus one of the pioneers for this process combination in Baden-Württemberg. The big advantage is that it has a broad effect." He said it is effective for a wide range of pharmaceuticals, hormones and numerous other substances. Even germs can be removed from wastewater.
20 wastewater treatment plants have been equipped with the fourth treatment stage so far
With a view to prevention, Meinel explained further, the Ministry of the Environment began several years ago to support the expansion of wastewater treatment plants with innovative processes for the so-called fourth purification stage for the elimination of trace substances. In doing so, the state is concentrating on particularly sensitive bodies of water, as well as large wastewater treatment plants and pollution hotspots.
"On this basis, 20 wastewater treatment plants in Baden-Württemberg are now equipped with a targeted purification stage for the removal of trace substances, and another 23 with this special technology are under construction or in planning."

– Helmfried Meinel, Ministerial Director
State contributes almost three million euros in Tübingen
The state is contributing almost three million euros to the total eligible costs in Tübingen of almost 13.8 million euros. "This is money well invested," Meinel said. In addition to the city of Tübingen, the municipalities of Ammerbuch and Rottenburg are also financing the expansion.
The ministerial director also praised the fact that with the completion of the expansion and the commissioning of filtration in Tübingen, phosphorus elimination has now been raised to an even better level. "Aquatic animals and plants also benefit from this, because the ecological condition in the Neckar can be noticeably and sustainably improved."
Flood victims receive tax aid
The heavy rain and flooding not only claimed lives, but also caused enormous economic damage. To account for the material damage, the finance ministries of the states of North Rhine-Westphalia and Rhineland-Palatinate as well as the Bavarian State Tax Office have each enacted disaster decrees. Thomas Loibl from Ecovis in Landshut explains which tax support measures flood victims can receive.
What happens if my accounting records were destroyed by the water?
If accounting documents and other records have been destroyed or lost due to the storm, there are no adverse tax consequences to be drawn from this. Important: The affected taxpayer should document the destruction or loss in a timely manner and, to the extent possible, provide proof or credible evidence.
What can business owners do to mitigate the significant financial burdens?
The respective disaster decrees contain more than 20 tax support measures for taxpayers who are directly and not insignificantly affected – for private individuals as well as special regulations for entrepreneurs. Some examples from both:
Deferral and enforcement measures as well as adjustment of advance payments.
Note: Affected parties can submit the applications until October 31, 2021.
Deferral and remission applications for trade tax.
These applications must be submitted to the municipalities.
Special depreciation options for reconstruction
This allows expenses on a larger scale to be taken into account immediately to reduce taxes.
Special regulations for agriculture and forestry and income from renting and leasing
Farmers and landlords can take advantage of additional support measures.
Possibility to waive property tax
Interesting for all house and apartment owners.
Expenses for existentially necessary items (apartment, household goods, clothing) as extraordinary burdens
How are donations eligible?
The obligation to provide proof of donations has now been simplified. In addition, donation campaigns can also be organized by non-profit corporations that, according to their articles of association, do not promote charitable purposes, for example, or are regionally bound.
Furthermore, so-called donations from wages and salaries are possible. In this case, an employee waives payment of part of his or her salary. The employer pays this amount into a donation account of an institution entitled to receive donations. The donated portion of the salary is then not taken into account as wages. No payroll tax or social security must be paid. "However, the employer must fulfill and document the use requirement. Important: The donated salary must be recorded in the payroll account," says tax consultant Thomas Loibl.
Tip: Even expenses for existentially necessary items (apartment, household goods, clothing) can be taken into account for tax purposes. In exceptional cases, these can be deducted as extraordinary expenses.
Complemented by many years of experience in medical technology and diagnostic language services

Language industry research firms CSA Research, Nimdzi and Slator have named Welocalize one of the world's largest Language Service Providers (LSPs). The company now announces the acquisition of Next Level Globalization(NLG), the third largest LSP in Germany.
Its clients specialize in medical technology, diagnostics, biotechnology and pharmaceuticals. The acquisition doubles Welocalize's portfolio of leading global life sciences brands. The company has extensive expertise in providing language services to highly regulated companies. These services include medical translation and in-country reviews, as well as regulatory consulting for software localization. The merger will significantly expand Welocalize's presence in Europe, the central hub of the life sciences industry. As a result, the company further increases its customer accessibility.
"We are very pleased to add NLG to the family. We were impressed by their focus on customer relations and offering efficient language programs. Through our combined competencies, we can help clients achieve added value, a compelling customer experience, and higher performance measured against their respective business objectives. Together, we continue to transform life sciences language services."

– Devin Lynch, Vice President of Global Customer Success
Working together to deliver translation projects at a rapid pace
Over the past 18 months, the life sciences industry has been under tremendous and unprecedented pressure to accelerate the design of communications and the global transmission of information. Going forward, the two companies will work together with their customers to provide a better customer experience, high-quality language services and proprietary technologies for in-country reviews and project submission through intelligent workflow solutions.
"We are excited to join forces with such an innovative and customer-centric company that strives to further develop our highly customized solutions for the brands we work with," said Michael Oettli, founder and CEO. "Our experienced team understands the demanding medical device and diagnostics industry and provides personalized services to our long-standing clients," adds Nicole Sheehan, Vice President of Customer Success for Regulated Services at Welocalize. "The two groups share the same passion for excellence and innovation and are supported by global teams that ensure we put the customer experience at the center of everything we do. By bringing together our people, operations and technology, we can better position ourselves to enable our customers to achieve their business goals and accelerate global growth."
Expanding portfolio in a regulated industry
The acquisition of NLG is Welocalize's 19th acquisition and its 4th acquisition in a regulated industry, following the acquisitions of Park IP Translations in 2012 and those of Nova Language Services and Global Language Solutions in 2016. In terms of its combined client portfolio, Welocalize benefits from a range of complementary services, including IP and legal translation and ISO-certified machine translation services.