GlobalData


Treatment of age-related macular degeneration
The age-related macular degeneration (AMD) market has been dominated by big pharma companies and their pipeline candidates are ensuring a share of this lucrative market, in spite of patent expiries of their highly-priced products, according to GlobalData.
Roche and Novartis' Lucentis (ranibizumab) was the first anti-VEGF monoclonal antibody designed specifically for the treatment of the wet form of AMD. Currently these companies sponsor the highest number of clinical trials to reclaim their top position in the AMD space.
"In recent years Regeneron and Bayer became top sellers in the AMD space with their anti-VEGF, Eylea. However, Novartis is planning to launch its new anti-VEGF, brolucizumab in 2019, while Roche will compensate for its loss through the launch of faricimab, first-in-class bispecific antibody in 2024 designed for the treatment of wet AMD."

Dr. Edit Kovalcsik, Managing Pharma Analyst at GlobalData
While both Bayer and Regeneron are among the top seven industry sponsors of clinical trials in AMD, neither of these companies have an AMD drug in late stages of development (Phase IIb/ Phase III) and GlobalData expects that they will not launch a new product by 2026.
The current AMD market is rather sparse, comprising of only five available drugs in the US, 5EU, and Japan and four in China. One of the marketed anti-VEGFs, Roche's Avastin (bevacizumab), is used off-label for wet AMD, mainly due to its vastly lower price-tag.
Kovalcsik continues: "All three anti-VEGF therapies are highly effective to prevent central vision loss; however, major draw-backs include needing frequent intravitreal (IVT) injections, which results in poor compliance and risk of vision loss. Another problem is the price, which healthcare providers have been trying to minimize through the off-label use of Avastin, which is a cancer treatment."
According to GlobalData's report: 'Age-Related Macular Degeneration: Competitive Landscape to 2026′ the AMD pipeline consists of 236 drugs spanning all stages of development. Drugs inhibiting angiogenesis remain the major focus of drug developers for wet AMD as they account for close to 40% of the pipeline.
Kovalcsik explains: "Companies developing new anti-VEGFs are trying to address the burden of frequent IVT injections on the patient and the physician, as well as on the hospital resources. Novartis' brolucizumab will potentially reduce the dosing frequency for many more patients than currently available anti-VEGF therapies."
The other form of the late stage of AMD is a dry or athropic form, called geographic atrophy (GA), for which no effective treatments are available, and therefore these patients remain underserved.
Kovalcsik concludes: "The AMD pipeline is strong although the attrition rate is high, particularly in dry AMD, for which all drugs have failed at the clinical stage of development.
"Out of the eleven drugs in late-stage clinical development, only two are being developed for the treatment of GA: Apellis' APL-2, and Ophthotech's Zimura. The majority, about 70% of the drugs in clinical stages of development, are designed to treat wet AMD, which leaves plenty of opportunities for developers to come up with effective treatments against GA."
Bilfinger 2018


Strong order book driving profitable revenue growth
Industrial services provider Bilfinger continued to grow in the financial year 2018. Relevant key figures improved across all business segments, meeting the forecasts and in some instances even outperforming them. The Strategy 2020 stabilization phase has been completed, the set milestones have been reached: Orders received, revenue and earnings developed positively, while the Group's liquidity and return on capital employed were at levels above those of the previous year.
"We delivered on our 2020 strategy and on our commitments to both internal and external stakeholders. I am particularly pleased with the successful conclusion of the DPA and our Monitor's Certification that Bilfinger is on an irreversible course towards compliance self-sufficiency. I think we can confidently say that 2018 was a year of achievement for Bilfinger."

Tom Blades, CEO Bilfinger
The business environment continued to be robust in our six focus industries, particularly in Chemicals & Petrochem, Oil & Gas and Pharma & Biopharma. Demand for engineering and maintenance services continued to build on top of growing mechanical construction opportunities in the United States.
Strengthening the sense of purpose
Bilfinger continues to fine tune and adopt its 2-4-6 Strategy to better serve customers and drive margin development. Its engineering resources delivering both project management consulting and maintenance engineering have now been fully integrated into the regions to enhance Bilfingers end-to-end EMC capabilities. Consequently, the divisions are renamed E&M effective January 1, 2019. The technology companies delivering Energy & Emissions, Biopharma and Automation products remain grouped together and serve Bilfinger customers globally from their European manufacturing base. Together they form the Technologies division also effective January 1, 2019.
Outlook 2019
In connection with the described adjustment to its organizational structure, Bilfinger is also adjusting its reporting segments as of the beginning of 2019. The forecasts and statements related to the expected development of the Group are made within the scope of these reporting structures.
In the Technologies segment, a significant increase in revenue (2018: €499 million) is expected as a result of growth in order backlog. This is subject to continued and anticipated strong orders received in the course of the year. Bilfinger expects stable revenue development in the Engineering & Maintenance Europe segment (2018: €2,732 million). At Engineering & Maintenance International, the Group sees positive momentum in the markets and therefore expects significant revenue growth (2018: €763 million).
Quick return of investment


Eli Lilly's acquisition of Loxo Oncology
Eli Lilly's acquisition of Loxo Oncology marks the second multibillion-dollar deal in 2019 following the recent BMS and Celgene merger.
"Eli Lilly's choice of Loxo is highly strategic due to Loxo's unique oncology portfolio as well as its potential for quick return of investment. To this end, Lilly will immediately collect sales revenues from Loxo's recently branded first-in-class tropomyosin receptor kinase (TRK) inhibitor Vitrakvi (larotrectinib).

Vitrakvi's strength comes from its first-to-market advantage, as well as its label, as it is approved based on the presence of a biomarker, neurotropic receptor tyrosine kinase (NTRK) fusion in tumors rather than location of the tumor. This means that the drug can be readily used in more than 17 different types of advanced cancers that are driven by NTRK fusions.

Loxo's follow up second generation TRK inhibitor, LOXO-195, is designed to address the potential acquired resistance that could emerge in patients receiving Vitrakvi. The two agents will therefore allow Lilly to dominate the treatment paradigm in NTRK fusion driven cancers.

A second gem in Loxo's clinical pipeline is LOXO-292, an inhibitor of rearranged during transfection (RET) kinase. Already granted a breakthrough therapy designation in RET-fusion positive NSCLC and RET–mutation positive medullary thyroid cancer, LOXO-292 will soon be Lilly's second brand inherited from Loxo. Similar to Vitrakvi, LOXO-292 is first in its class and is expected to become the first branded RET inhibitor.

Ultimately, the deal will help Lilly replenish and diversify its oncology portfolio, which is losing ground due to the impending patent expiration and increasing market competition facing its leading oncology brands Alimta, Cyramza, and Verzenio."

Volkan Gunduz, PhD, Senior Oncology and Hematology Analyst at GlobalData
Position change in Sales Team of TSC & Printronix Auto ID


Highly motivated in new position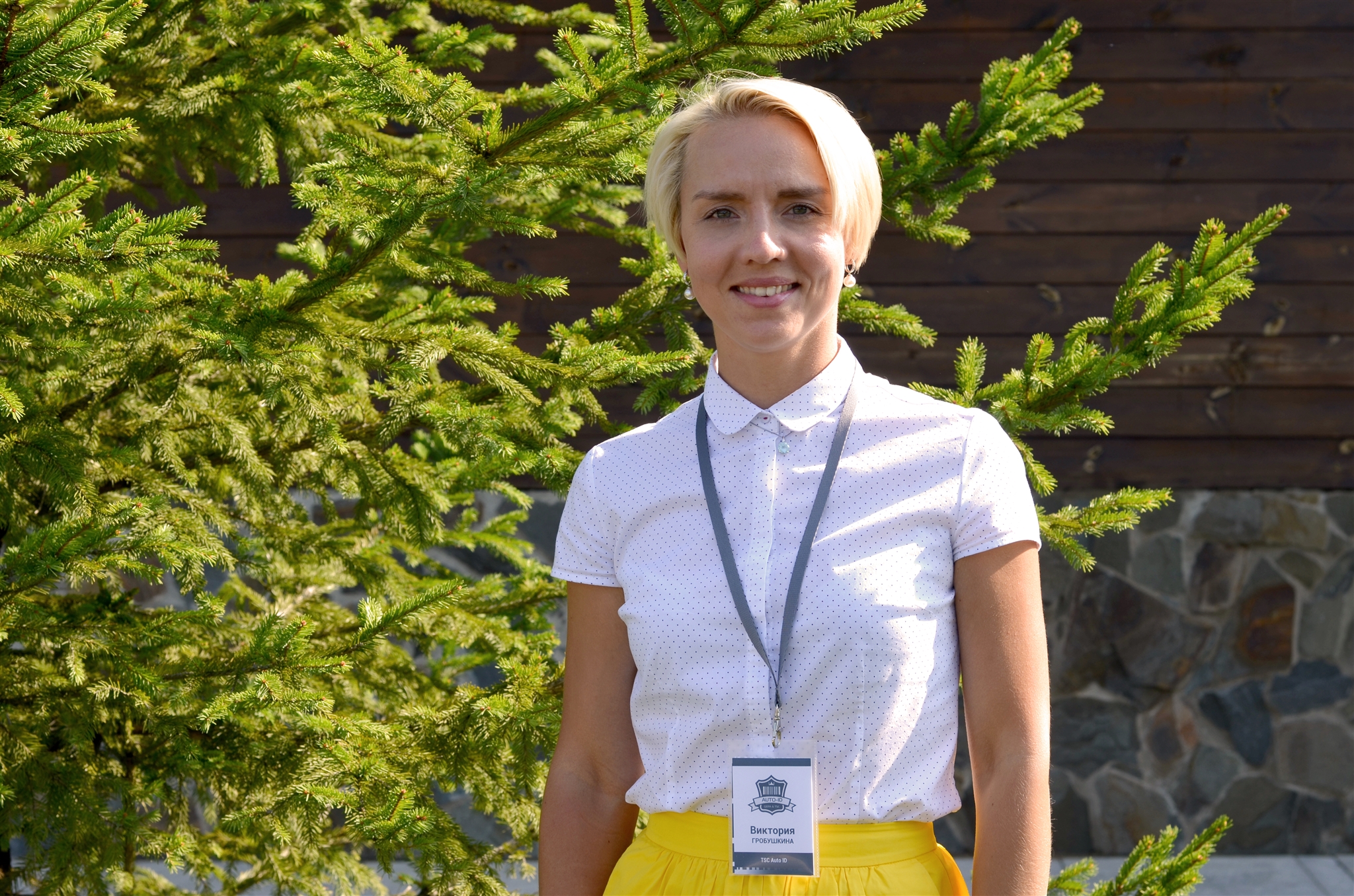 TSC, one of Top 5 manufacturers of innovative and reliable label printers in the world, is pleased to announce the promotion of Victoria Grobushkina to the position of Director Sales EMEA leading the sales activities of two strong brands of TSC and Printronix Auto ID since January 1st, 2019.
Victoria Grobushkina knows very well the Auto-ID-market and especially the whole product range of the very successful and strongly expanding Taiwanese printer manufacturer. She has been active in the printing sector for nearly 15 years. From 2011 to the end of 2018 she headed the Moscow office of TSC. During this period, she was consistently expanding the sales network on the Russian market. Since January 1st, 2019 she has been responsible as Director Sales for the entire EMEA region.
"I am delighted that Victoria decided to take this step. With her expertise, professionalism and her energy we will be able to consequently step up the sales activities in the region, to expand our relationship with the existing distribution partners and to develop new customer potential for both brands."

Amine Soubai, Managing Director of TSC Auto ID
TSC Auto ID at the LogiMat 2019: Hall 6, Stand D11