FDA accepts sBLA


Treatment of Advanced Renal Cell Carcinoma
Merck and Pfizer Inc. announced that the US Food and Drug Administration (FDA) has accepted for Priority Review the supplemental Biologics License Application (sBLA) for Bavencio (avelumab) in combination with Inlyta (axitinib)* for patients with advanced renal cell carcinoma (RCC). The application has been given a target action date in June 2019.
"The combination of Bavencio with Inlyta builds on Pfizer's significant heritage in advancing standards of care for patients with advanced RCC and has the potential to make a meaningful impact for the lives of patients. We look forward to working with the FDA to bring this potential new treatment option to patients as quickly as possible."

Chris Boshoff, M.D., Ph.D., Chief Development Officer, Oncology, Pfizer Global Product Development
"Our alliance is focused on the development of potential new treatment options for patients with cancers that have high unmet medical needs, including the broad spectrum of people living with advanced RCC," said Luciano Rossetti, M.D., Executive Vice President, Head of Global Research & Development at the Biopharma business of Merck. "This regulatory milestone, which closely follows the acceptance of our application in Japan, represents an important step forward for science and for patients."
The submission is based on data from the pivotal Phase III Javelin Renal 101 trial, which were presented in a Presidential Symposium at the European Society of Medical Oncology (ESMO) 2018 Congress in Munich. In December 2017, the FDA granted Breakthrough Therapy Designation for Bavencio in combination with Inlyta for treatment-naïve patients with advanced RCC.
Despite available therapies, the outlook for patients with advanced RCC remains poor.1 Approximately 20% to 30% of patients are first diagnosed at the metastatic stage.2 The five-year survival rate for patients with metastatic RCC is approximately 12%.
The clinical development program for avelumab, known as Javelin, involves at least 30 clinical programs and more than 9,000 patients evaluated across more than 15 different tumor types. In addition to RCC, these tumor types include breast, gastric/gastro-esophageal junction, and head and neck cancers, Merkel cell carcinoma, non-small cell lung cancer, and urothelial carcinoma.
*The combination of Bavencio and Inlyta is under clinical investigation for advanced RCC, and there is no guarantee this combination will be approved for advanced RCC by any health authority worldwide. In the US, Inlyta is approved as monotherapy for the treatment of advanced RCC after failure of one prior systemic therapy. Inlyta is also approved by the European Medicines Agency (EMA) for use in the EU in adult patients with advanced RCC after failure of prior treatment with Sutent (sunitinib) or a cytokine.
RFID access control in hazardous areas


Fast and secure access to processes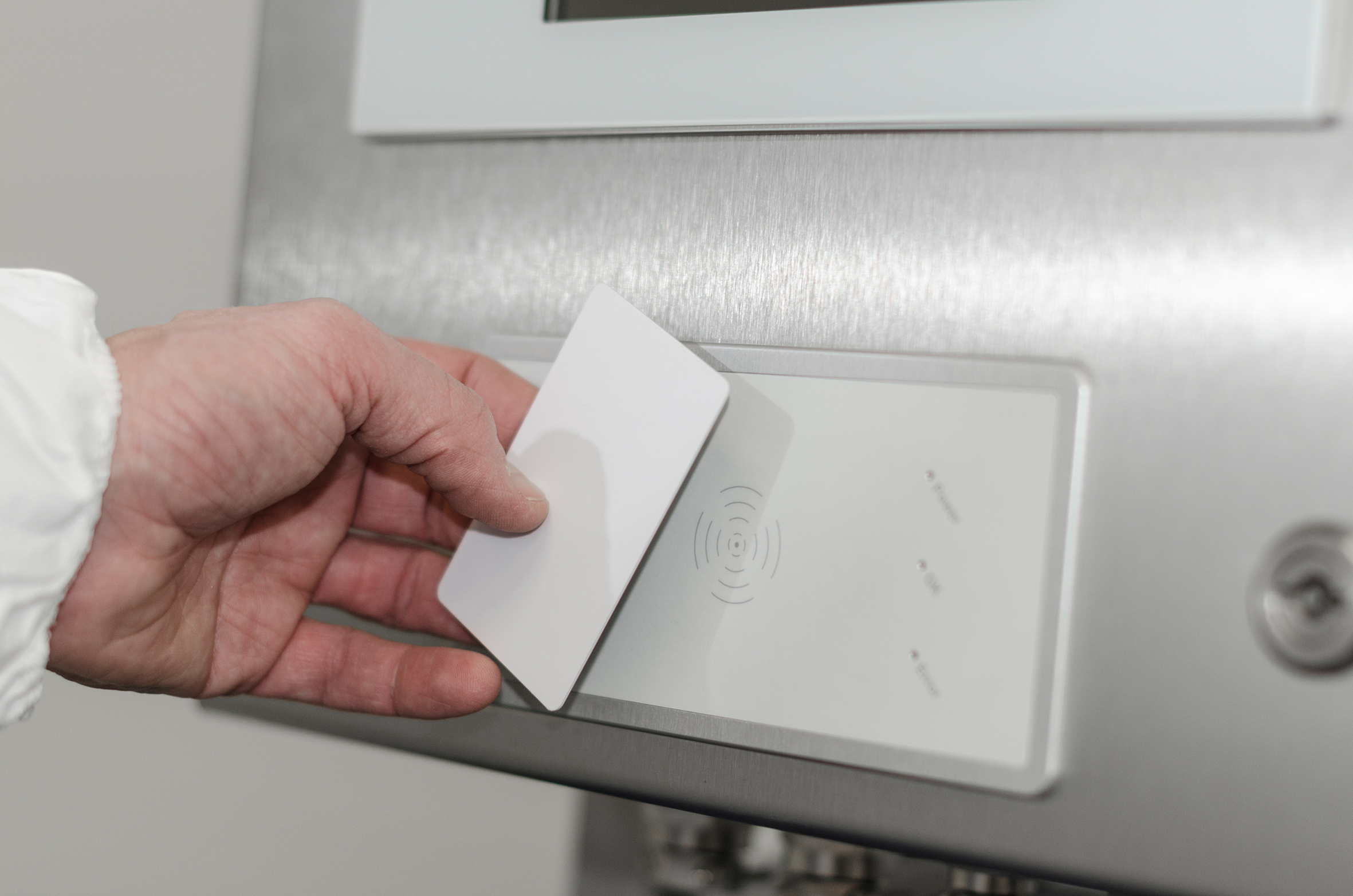 Security and access control are given top priority in the production process, as unauthorised users and operating errors can cause great damage. R. Stahl is the only manufacturer in the market offering its explosion-protected Thin Clients with RFID authentication for secure identification of staff with access authority for process control and data communication from the field. On the basis of three technology platforms, the Thin Clients have been designed to meet the different requirements of the chemical and pharmaceutical industries, the food industry as well as oil and gas production.
Additional logins in the automation system are no longer required due to the faster, direct RFID access control, which meets the current security requirements according to FDA and Gamp. It supports transponders with Mifare, Desfire, EV1 or Legic Advant reader technologies. Unlike biometric processes, the contactless RFID technology is also suitable for hygienically sensitive areas where obligatory protective clothing makes authorisation via fingerprint or face recognition impossible. R. Stahl's explosion-protected RFID readers have been certified for Zones 1/21 and 2/22. They are either available as separate units with a USB interface for panel mounting, or they are integrated directly into the operator enclosures or keyboards by the manufacturer.
The Thin Clients designed for the oil and gas industry with the Shark technology device platform and 21.5″ touchscreens are also available with a RFID reader installed behind the front plate. User authorisation via RFID requires the installation of a suitable device driver in the control system software. On request, the company will provide cards and key fobs equipped with tested transponders for use in hazardous areas.
Lack of reimbursement


Digital therapeutics in global healthcare market
A major barrier to the widespread use of digital therapeutics (DTx) is the limitation or lack of reimbursement by public and private health insurance providers, says GlobalData, a leading data and analytics company. Digital Therapeutics (DTx) have been defined by the Digital Therapeutics Alliance (DTA) as "delivering evidence based therapeutic interventions to patients, that are driven by high quality software programs to prevent, manage or treat a medical disorder or disease. They are used independently or with medications, devices, or other therapies to optimize patient care and health outcomes."
"Due to increasing levels in healthcare spending combined with declining R&D returns, DTx represents a new way of treatment for Pharma companies in which regulatory approved digital systems are used to treat medical conditions as prescribed therapeutic interventions."

Alessio Brunello, Pharma Analyst at GlobalData
GlobalData's latest report, 'Digital Therapeutics and Their Impact on Healthcare' reveals that there is an unmet need for patient-centered care and DTx implementation is designed to fill that need to deliver reliable, evidenced-based interventions with a high control of the quality of personalized care based on individual patients' needs. Moreover, DTx have the opportunity to speed up clinical trials and create a more fit for purpose approach through improved recruitment and retention of patients.
Brunello continues, "The industry's interest in value-based care and patient centricity is helping drive the adoption of DTx as insurers and payers can use data and analytics to manage healthcare costs and help patients to receive appropriate treatment. This will drive the adoption of DTx as healthcare stakeholders are placing increasing emphasis on cost-effectiveness." DTx can be used to prevent, manage, or treat diseases across diverse indications, particularly chronic conditions, such as diabetes, respiratory diseases, and mental health conditions and neurological disorders. They are prescribed as monotherapy (standalone) or together with other therapies (adjunctive or add-on) or devices to optimize health outcomes. Brunello adds, "Despite DTx technologies potentially reducing total health care costs, increasing trial efficacy and improving patients' health, there are a few challenges to address before they become an integral part of modern medicine, such as better alignment between providers, pharmaceutical companies and payers."
Dialogue between manufacturers and users


Satisfied customers through integration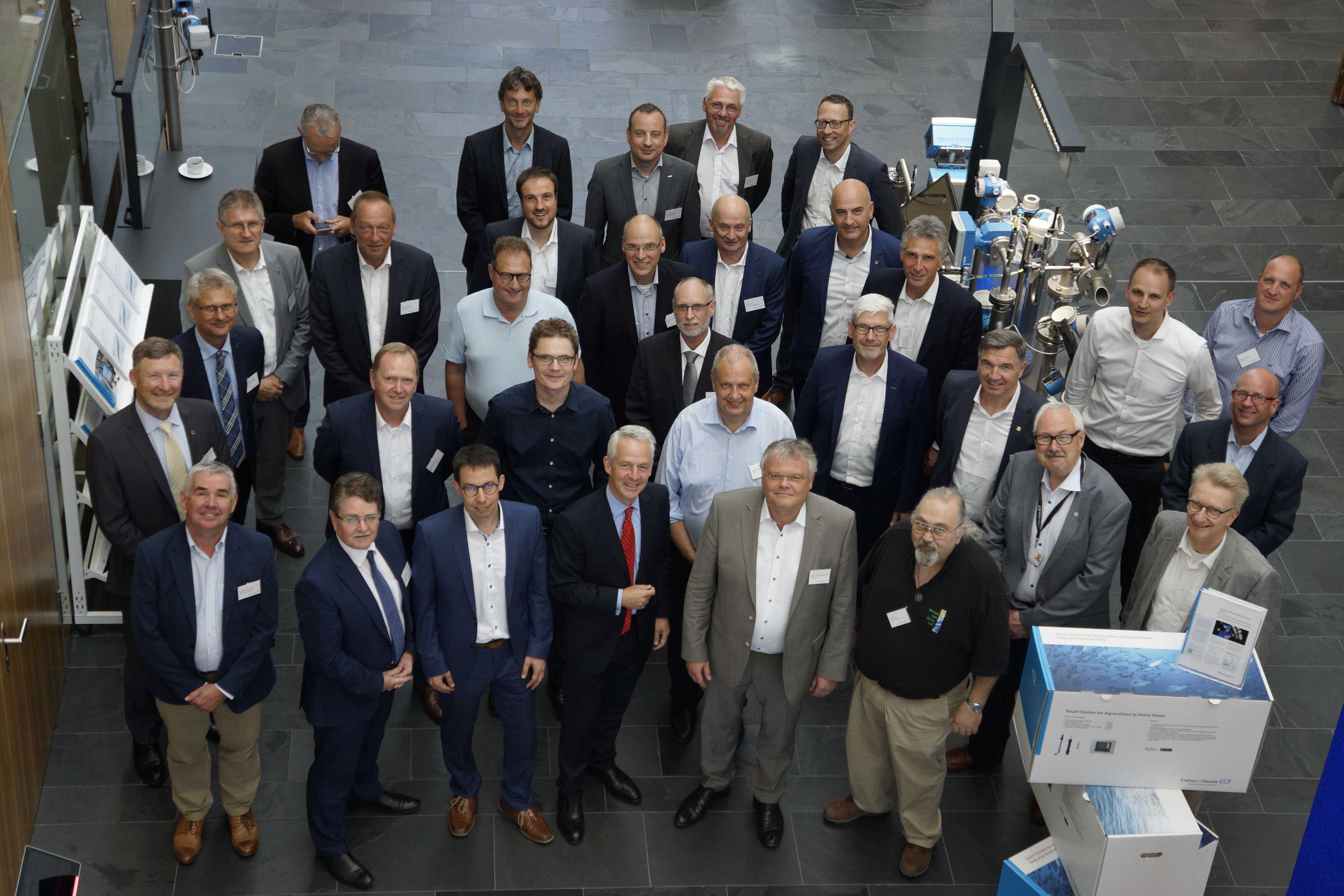 35 Open Integration partners gathered together at Endress + Hauser in Reinach, Switzerland, to share their experiences and thoughts for the first time. A highlight of the event was a presentation from representatives of the chemical and pharmaceutical industries outlining how they benefit from the partner program during digitalization of their processes – and what they would like to see in the future.
The goal of the Open Integration program initiated by Endress + Hauser can be summed up quickly: the simple, fast and manufacturer-independent integration of components and devices into various automation systems. And, almost more importantly, satisfied customers.
While it sounds simple in theory, when it comes to day-to-day system operation, it's far from that. Even the most experienced automation specialists have great respect for multi-vendor systems. That also applies to complete solutions "from a single source." After all, digital communications – a precondition for the extensive use of existing intelligence in field devices and systems – places serious demands on integration.
With its Open Integration partner program, Endress + Hauser is inviting providers of control technology, fieldbus infrastructure, measurement technology and actuator systems to test and document the interaction of their products even more extensively in the interests of their customers. The cooperation partners include Auma Riester, Bürkert, Festo, Flowserve, Hima Paul Hildebrandt, Honeywell Process Solutions, Mitsubishi Electric, Pepperl + Fuchs, Phoenix Contact, Rockwell Automation, Schneider Electric and Turck.
Open standards as a basis
The foundation of this effort is open communication standards (Hart, Profibus, Foundation Fieldbus, EtherNet/IP or Profinet), as well as open integration standards (FDT, EDD, FDI). With a nearly unlimited selection of options, the reference topologies represent practical combinations suitable for applications in the chemical, life sciences, food & beverage, oil & gas, power & energy, primaries & metal and water & wastewater industries.
The reference topologies take into account industry-typical requirements such as explosion protection, availability and redundancy. Each topology is thoroughly tested and documented in the lab in Reinach in conjunction with the partners, after which the recommendations are published.
Interoperability tests create added value
And how do customers benefit from the Open Integration partner program? Every problem that the integration experts discover prior to commissioning can be resolved at a much lower cost compared to fixing the issue in the field at some later point. Customers receive concrete, validated recommendations for automating their systems, which go well beyond established conformity and interoperability testing while ensuring seamless integration. Last but not least, they save time and money.
With developments such as IIoT and APL, users will face new challenges, plus integration testing will be given added weight. This makes it even more important for the Open Integration partners to work together over the long term. The participating customer and provider representatives were in full agreement on this point. Cyber security, in addition to the issue of connectivity, will play a key role in the future. They furthermore agreed that effective strategies need to be developed to counter new entrants in the automation industry such as IBM or Amazon.
Customer-driven developments
One thing was clear during the get-together in Reinach in early June: the process control industry wants open, interoperable systems instead of proprietary solutions. One of the users wants uniform, structured access to static information via QR- and RFID-supported type plates in accordance with DIN 91406. Standardized diagnostics in line with NE 107 is also at the top of the wish list.
In the near term, Endress + Hauser wants to work with its partners to address these and other open issues with the aim of utilizing Open Integration to offer customers even more value-add during digitalization of their processes. The common goal: satisfied customers who can extensively utilize the opportunities that digitalization brings with little risk.