Filtech 2019


Trade fair and conference for filtration and separation technology
Filter solutions play an important role in achieving hygienic production environments, as required in the pharmaceutical and other process industries. Yet, at other trade fairs they often lead a niche existence. At the Filtech show, which takes place from 22 to 24 October 2019 in the Cologne trade fair, they will take center stage. Due to this trade fair, Cologne will once again become the meeting point of the global filtration and separation industry with users from all sectors. The organizer expects more than 400 exhibitors on 14,000 square meters of exhibition space. Filtech also continues to grow in terms of visitor numbers.
Filtech 2019 conference
An important part of Filtech 2019 will once again be the conference, presenting the latest advances and techniques in liquid/solid and gas/particle separation (dust, gas & air filtration). The English-language conference will be held in parallel to the fair from the 22nd to 24th of October 2019. Participants benefit from high-level technology and knowledge transfer and get the opportunity to gain insights into future trends and perspectives. The Filtech 2019 conference will feature more than 200 technical papers, a plenary lecture and several keynote speeches by leading experts.
Lecture and Keynotes
The numerous presentations of the three-day conference will cover the following main topics: solid-liquid separation, solid-gas separation, testing / instrumentation / control, simulation and modeling, membrane processes, product-related processes, and other special topics.
The conference will be opened by the chairman of the Scientific Committee of Filtech, Dr.-Ing. Harald Anlauf, Academic Director of the Karlsruhe Institute of Technology (KIT). He will give a plenary lecture on "Centrifugation – key technology for solid/liquid/liquid separation".
Other noteworthy presentations include the four planned keynotes. Dr.-Ing. Stefan Haep, CEO of the Institute of Energy and Environmental Technology (IUTA), will speak on "Air quality control and aerosols". Prof. Dr. Hermann Nirschl, Head of the section process machines of the Karlsruhe Institute of Technology (KIT), poses the question "Digitalization of centrifuges – helpful or senseless?". Dr.-Ing. Götz Bickert, director of the Australian company GBL Process Pty, deals with the topic "Dewatering of Concentrates and Tailings – Large Scale Duties in the Mining Industry". Prof. Dr. Arunangshu Mukhopadhyay from the National Institute of Technology, Jalandhar, India, will give a keynote on "Improving filter media performance during industrial gas filtration".
Registration for participation in the conference can be made on the Filtech website www.filtech.de . Reduced ticket prices for early bird registrations apply until the 31st of July.
Management change


Multivac sets a course for the future
After more than 18 years as CEO of the Multivac Group, Hans-Joachim Boekstegers will hand over the business on 1 January 2020 to his director colleagues, Christian Traumann and Guido Spix, and bow out of the company. Mr Traumann and Mr Spix will manage the company jointly in future.
Hans-Joachim Boekstegers joined the Multivac Group as CEO on 1 April 2001 and has since played a determining role in driving forward the successful development of the company. Mr Boekstegers was responsible in particular for the systematic expansion of the product portfolio and Multivac's sales and service network. With 85 of its own subsidiaries, Multivac is today one of the leading manufacturers worldwide of packaging and processing solutions. During this time the company's turnover was more than quadrupled, reaching some 1.1 billion euros at the end of 2018, and the number of employees rose from 1,600 to around 5,900.
With effect from 1 January 2020 Christian Traumann and Guido Spix will take up dual leadership of the Multivac Group. Mr Traumann will assume responsibility for Sales and Finance, while Mr Spix will become responsible for Technology and Production.
Christian Traumann had been Commercial Head of the Multivac Group since the beginning of 2002, before being appointed as Director and CFO for the Group in August 2008. Guido Spix joined the company as Director in March 2009 and has since assumed the position of CTO/COO.
In order to ensure that there is continuity in Multivac's strategic direction, the course is already being set with an extended planning phase for the transfer of responsibilities to Mr Boekstegers's successors. Mr Boekstegers will continue until the end of the year to guide Multivac's destiny as usual, and he will remain on friendly terms with the company after this period.
New gearbox solution


Efficient conveyor belt drive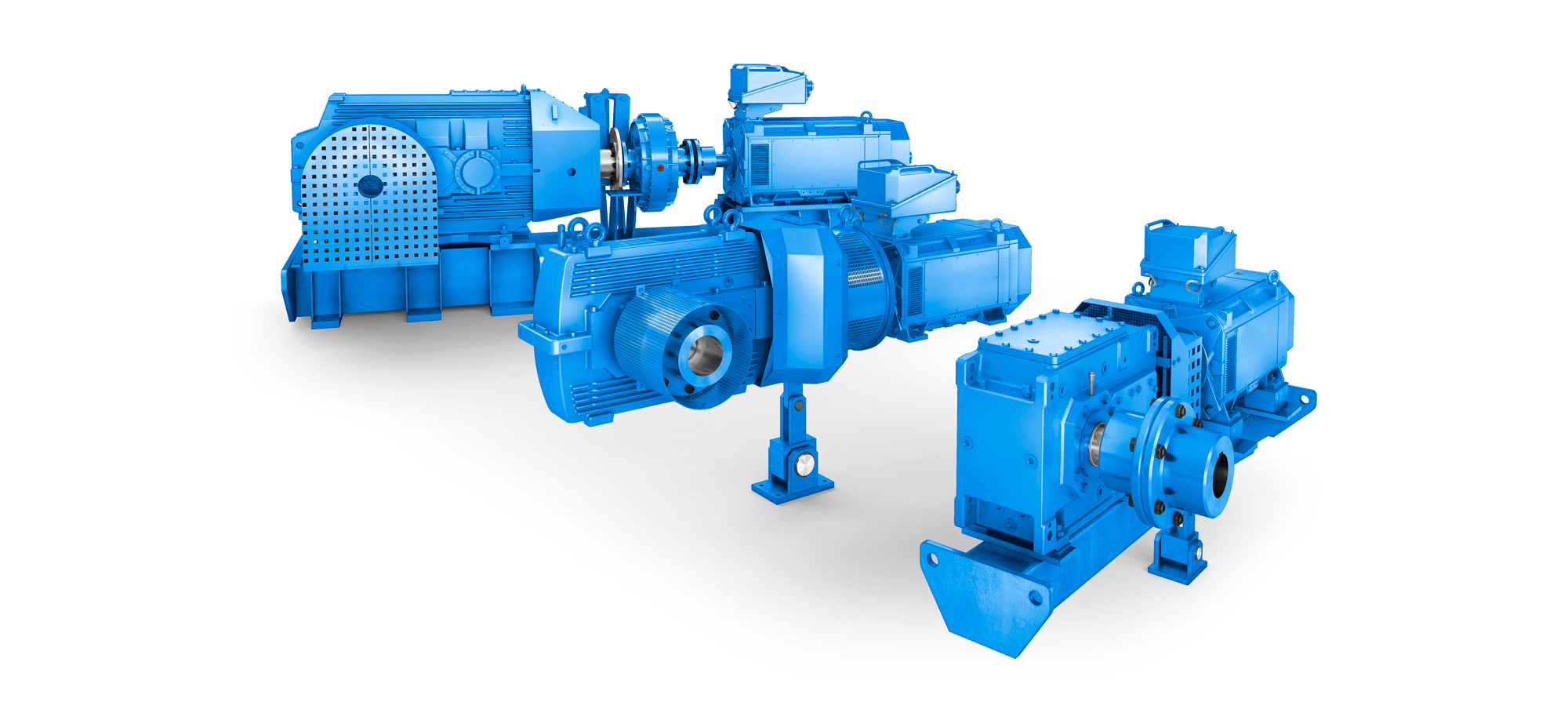 The new gearbox solutions with low loss and high transmission power. Efficient conveyor belt drive: High quality. High transmission. Maximum efficiency.
Request info material now!
You would like to know more? Just fill out the form.
New State-Of-The-Art Production


SIG announces further Asia-Pacific expansion
As the Asia-Pacific region continues to be one of the major growth engines for aseptic carton packaging, SIG has announced investment in the region with the construction of a second production plant in Suzhou, China.
To meet current and future customer demand, the new 120,000 square meter plant is expected to be operational in early 2021 and will be situated at the Suzhou Industrial Park (SIP), close to the company's existing production facility and Tech Centre. With a total investment of EUR 180 million, the new plant will ensure exceptional delivery on outstanding opportunities in the Asia-Pacific region, where most countries continue to grow significantly. The plant is expected to achieve world-class environmental, safety and operational performance right from the start.
The new production facility is testament to SIG's strong partnership with SIP and the local government, as well as its unparalleled commitment to deliver world-class packaging, service and the most modern solutions to the rapidly growing Asian markets and to China in particular. SIG's recently opened cutting-edge Tech Centre in Suzhou supports customer collaboration in the development and implementation of innovative product concepts and market-ready packaging solutions.
Across Asia, millions of people are only now starting to consume packaged food and beverages. The rise of new consumers, driven by increasing income, changing lifestyles and new consumption habits, represents a huge opportunity for aseptic carton packaging with its long shelf life without the need of a cooling chain.
At the same time, young and growing populations are adopting modern lifestyles in urban areas, with more on-the-go consumption, an increasing awareness of health and wellness, and a growing demand for high-quality nutritional food and beverage products.
"The food and beverage market in Asia has seen continuous growth and is expected to continue on that path. Our new production plant will ensure we continue to excel at bringing new and exciting product and packaging concepts to market, quickly and efficiently. Together with our Tech Centre close by, the new plant is another pivotal moment for SIG in Asia. We will grow our business in the APAC region, but also expedite true beverage and dairy innovation for our customers, so they can quickly adapt to the changing lifestyle needs of Asian consumers."

Rolf Stangl, CEO at SIG