Compact industrial barcode printer


Top drawer label printers
Space-saving footprint like a desktop printer due to downsized dimensions, but powerful as an industrial printer – TSC's new ML240P series covers exactly the niche of high demand in the market. Both versatile top-class all-rounders impress with their strong connectivity features and excellent printing quality while being extremely economical and flexible. The two models are equipped with a clear colour display ensuring a high operating comfort.
The thermal transfer printers ML240P and ML340P will be available on the EMEA market from June 2019. In comparison to the already very compact TSC models in this sector the dimensions of this new generation of high-performance industrial label printers have been reduced again significantly.
The intelligent combination of solid metal housing including media spindle, modularized base and modern printing technology enables a permanently steady, low-noise and at the same time highly efficient operation even with demanding applications. The adjustable longlife thermal printhead and self-diagnostic TPH Care mechanism ensure optimal print quality with various label materials. Bad dot detection offers the user peace of mind by alerting them to any pins in the head which might have blown – which otherwise would repeatedly produce unreadable barcodes without any way of noticing before it came to scanning.
The ML240P is available in 203 dpi printing resolution, the ML340P is available in strong 300 dpi printing resolution. Besides comprehensive sensors and modern interfaces, both models in particular also provide the user with a high definition 2.3" colour display with intuitive, customizable operator guidance and six menue buttons as prominent standard features.
Material changes can be realized quickly because the cover can be lifted up entirely. Due to the sophisticated printing mechanism the replacement of printhead and platen roller is possible without the need of tools, saving time and reducing cost of ownership.
With their small footprint of just 818 cm² the new reliable printers can also be used in restricted working environments where space is a premium. The range of applications is not limited for the ML models: The spectrum ranges from use in warehousing and logistics including goods in and despatch to manufacturing as well as to product- and shelf-labelling in retail and labelling of sample tubes and patient wristbands in the health sector.
Expansion of the Lyon location


Expertise for advanced analysis
Endress + Hauser has expanded its center of competence for advanced analysis in Lyon, France. The Group invested 2 million euros in a new production facility and office space to meet the growing demand in the area of advanced process analyses.
From Lyon, around 20 employees support Endress + Hauser sales centers across Europe in the application and sales of advanced analysis technology, with a focus on the project business and after-sales services. Ten sales centers across Europe already have specialists on board to handle this complex field of activity.
Customer-specific manufacturing
The new 630-square-meter production facility will be used for customer-specific manufacturing and the assembly of complete analysis systems. Rounding out the facility are offices, rooms for factory acceptance tests and space reserved for future use. The adjacent 1,500-square-meter office building, which opened in 2017, is also home to the Endress + Hauser France regional sales office. With a total of 7,000 square meters, the property offers sufficient space to grow the location even further.
Strategic focus
"The expansion of the Lyon location allows us to do an even better job of bringing our expertise in the field of process analysis to our customers," emphasized Matthias Altendorf, CEO of the Endress + Hauser Group, during the dedication ceremony on 17 July 2019. "This is an important strategic goal for us and helps our customers acquire more information from their processes."
Analysis portfolio expands
Advanced analysis provides immediate information related to material properties and product quality. The company continuously develops its analysis portfolio to provide online monitoring of quality parameters, for example through spectroscopic techniques. This allows customers to reduce time to market and optimize their processes. Customers in industries such as life sciences, chemical, food & beverage and oil & gas can benefit the most from Endress + Hauser's advanced analysis portfolio.
Advanced technologies
The Lyon location combines the expertise of the firm and its subsidiaries Kaiser Optical Systems and SpectraSensors under one roof. The Raman analyzers from Kaiser Optical Systems are used to examine the composition and material properties of liquids, gases and solids and enable the real-time measurement of product characteristics. SpectraSensors is a leader in the field of TDLAS technology, which can be used to reliably measure trace-level concentrations of gases.
N-ARPEX


New clutch generation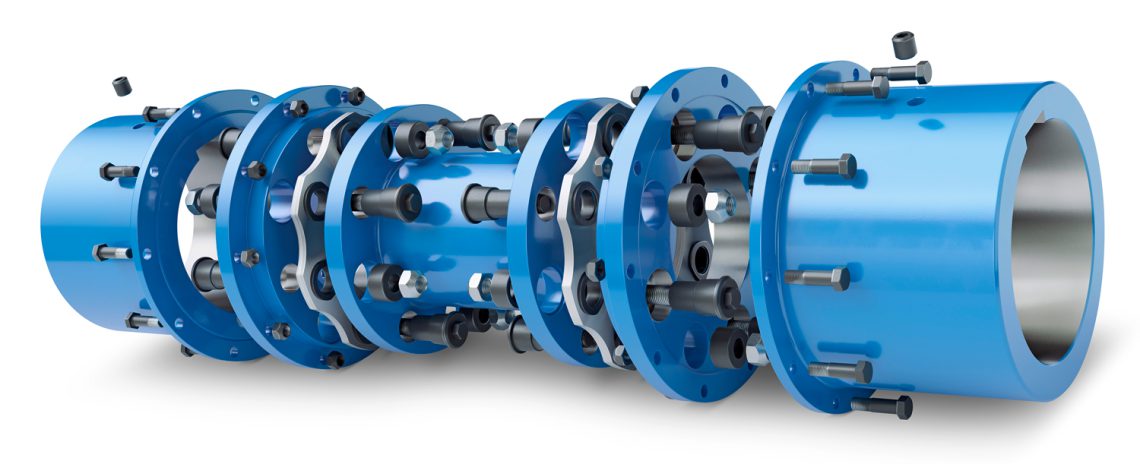 Special couplings for particularly demanding applications in the industrial sector. The new clutch generation from Flender: More power. More effectiveness. Cost less.
Request info material now!
You would like to know more? Just fill out the form.
Stage of growth


Mesutronic becomes part of the Indus Holding
Indus Holding from Bergisch Gladbach acquires a majority share of the detection system specialist located in Kirchberg im Wald, Germany. Investment company Indus is specialized in company succession in SME's and long term and sustainable enterprise development. The operative management will stay unchanged for the foreseeable future. As daughter company, also the Mesutronic France SAS becomes part of Indus Holding.
In over 25 years of company history, Mesutronic Gerätebau lived through different stages of growth. The operative business started in 1993 with a staff of 5. Today more than 40.000 systems have been sold to over 50 countries, while the company grew to over 210 employees.
To secure further development in the future, the company owners, mostly still working actively in management, have decided to settle the matter of succession early on.
"We had time to decide on a really fitting partner" says Karl-Heinz Dürrmeier (60), CEO and managing partner of Mesutronic.
Indus is an expert for succession in medium sized enterprises and so called "Hidden Champions". Dr.-Ing. Johannes Schmidt (58), chairman of the Indus AG gives a clear statement on this topic: "As the leading specialist in the field of sustainable investment in the German-speaking SME sector, we acquire mostly owner-managed companies and assist them in setting a long-term trajectory for their entrepreneurial development."
The group currently holds shares in 45 companies of various industries, amongst others in engineering, life science and automotive technology.
"With Indus at our side we are well positioned for the future. In addition to our own resources, we can now tap in the entrepreneurial know-how and the support of a company family with more than 10.000 employees. With this backup we can now focus on boosting our future development projects." explains Karl-Heinz Dürrmeier further.
The operative management staff will remain unchanged for the next years to come. Also, in terms of customer or supplier relations there are no changes to be expected.