Biotechs


The winners of Advance Biotech Grant program
Merck, a science and technology company, announced the winners of its Advance Biotech Grant program in North America during its Biotech Start-up Summit at the Cambridge Innovation Center (Massachusetts, U.S.). The grant is given to small- and mid-size biotechnology companies that need funding and expertise to get their therapies to market.
"With more than 60 percent of drugs in the pipeline today being developed by biotechs, we are committed to supporting these start-ups in developing groundbreaking therapeutics. Our global grant program provides free access to our process development expertise, products and services to help accelerate molecule-to-market efforts."

Udit Batra, member of the Merck Executive Board and CEO, Life Science
The three grant recipients are:
RAFT Pharmaceuticals (San Diego, California, U.S.), for its approach to treat chronic pain using a biologic to selectively inhibit neuroinflammation without affecting normal motor or sensory function.
Rubicon Biotechnology (Anaheim, California, U.S.), for developing a therapeutic protein, Fv-Hsp72, designed to protect and salvage cells damaged from an acute event, such as traumatic brain injury.
TechnoVax Inc (Elmsford, New York, U.S.), for developing a virus-like particle platform that facilitates the development and production of a range of vaccines targeting the prevention of respiratory diseases, hemorrhagic fevers, immunodeficiency and cancers.
Applicants from biotech companies across U.S. and Canada were asked to describe their projects, the medical needs they solve and process development challenges they face to be considered for the grant. In support of the growing biotech ecosystem, grant recipients receive between $40,000 and $100,000 in Merck products and process development support.
"Rubicon is honored to have been selected as a winner in the Advance Biotech Grant," said Richard Richieri, president of Rubicon Biotechnology. "Under the resources provided by this grant, we intend to develop a robust and scalable downstream process to purify our pre-clinical recombinant protein, Fv-Hsp72, by utilizing the various chromatography resins and filters offered by Merck. Our objective is to use a bench-scale version of our process from bioreactor to drug substance for our in vitro and in vivo studies that will mimic our subsequent large- scale GMP process."
The firm selected the winning submissions based on the scientific and societal merit of therapy in development and process challenges and expertise gaps. The program is part of the company's global biotech commitment to help bring therapies to market, leveraging decades of process development expertise products, and support at any production scale. Additionally, Merck's BioReliance End-to-End Services can address key challenges for biotech companies at all stages of molecule development and commercialization in any geography.
The company began the grant program in 2014. The rotating program runs every six months, in Europe, North America or Asia. To date, Merck has awarded more than €800,000 in products and services to 20 biotech companies in these regions. Earlier this year, our grants supported companies in Europe in tackling glioblastoma brain tumors and cardiovascular disease. Biotech companies in Asia with a molecule in development should apply before August 15, 2019 for the next round of grant funding.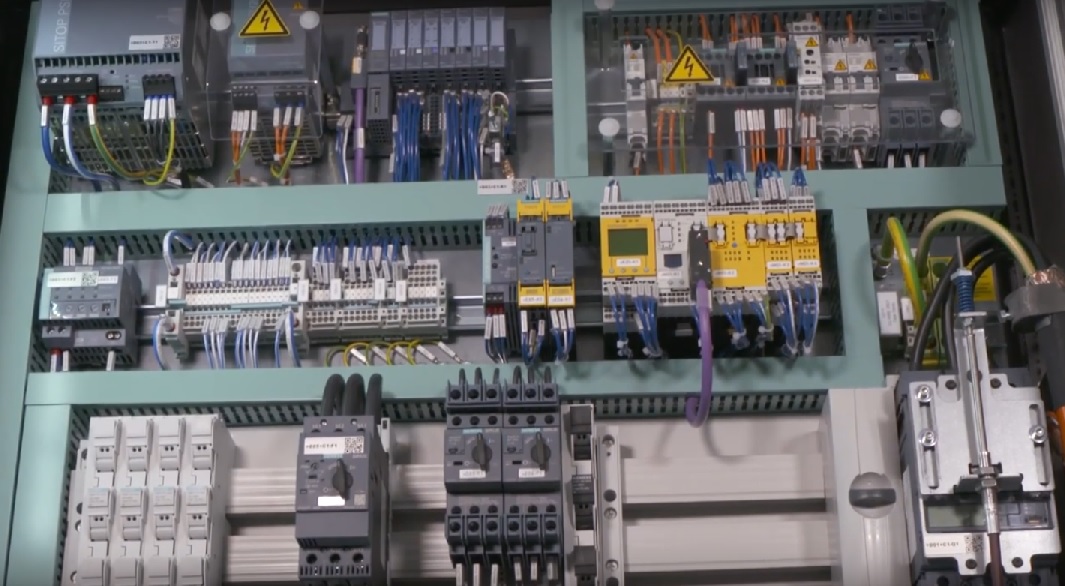 Siemens will build a highly efficient combined cycle power plant as a turnkey project at the Marl Chemical Park in North Rhine-Westphalia, Germany. The order was placed by the specialty chemical group Evonik Industries. The new industrial power plant will consist of two units, each with an electrical capacity of 90 megawatts, and produce both electricity and process steam for the chemical park. The site's integrated steam network will also supply district heat for about 2,000 homes in the future. The plant's fuel efficiency will thus exceed 90 percent. With this combined cycle power plant, Evonik will replace its last coal-fired plant at the Marl Chemical Park. Because the plant will produce environmentally friendly electricity, process steam, and district heat from natural gas, the company will be able to cut CO2 emissions by one million metric tons per year. The plant thus makes an important contribution to decarbonization. Construction is scheduled to begin later in 2019, and the power plant is expected to go into operation in 2022. Siemens Financial Services (SFS), Siemens' financing arm, developed a leasing financing solution specifically for Evonik in collaboration with Siemens Gas and Power. Together with the KfW IPEX Bank and LBBW, SFS will handle refinancing of the leasing agreement. The project volume is in the lower triple-digit million euro range.
"In building this power plant, whose technical and commercial concept was worked out jointly between Siemens and Evonik, we're helping Evonik significantly cut its CO2 emissions," said Michael Becker, CFO of Siemens Gas and Power. "In addition, the state-of-the-art plant will ensure a reliable supply of electricity and process steam for the chemical park. The ability to use various gases as fuel is another benefit and further increases the plant's economic feasibility."
"In deciding to build the new power plant, we're ending our coal-based production of electricity and steam in Marl after more than 80 years, and cutting the direct annual greenhouse gas emissions of our plants by nearly one fifth worldwide," said Thomas Wessel, Chief Human Resources Officer at Evonik. "We are pleased to have Siemens at our side, a reliable partner who is helping us to achieve our ambitious climate goals."
"Siemens Financial Services' structuring expertise and experience in the energy sector for years enabled us to offer a financing solution tailored to the customer's needs," said Veronika Bienert, CFO of Siemens Financial Services. "This made it possible to implement the project in close cooperation with Siemens Gas and Power, which is providing the technology and service activities."
Siemens' scope of supply includes the turnkey construction of two identical power plant units as well as one industrial gas turbine, and one industrial steam turbine for each unit. It also includes generators, auxiliary systems, and the control system.
Siemens will carry out preventive maintenance work on both gas turbines for a period of 15 years under a long-term service agreement. This agreement also covers remote diagnostic services for daily plant monitoring and monthly analyses of the operating data. These digital services will ensure high plant availability.
Thanks to the use of special heat recovery steam generators and catalysts, the system can operate on natural gas as well as re-gasified liquefied natural gas (LNG), and various other gases, such as residual gas from production processes. Each power plant unit can produce not only electricity but also up to 220 metric tons of process steam per hour. Thanks to the plant's high flexibility that enables it to compensate for the fluctuating infeed of renewable energy into the power grid and its ability to produce district heat, it is also supporting the energy transition in Germany.
Industry digitization with 5G campus networks


Partnership for smart production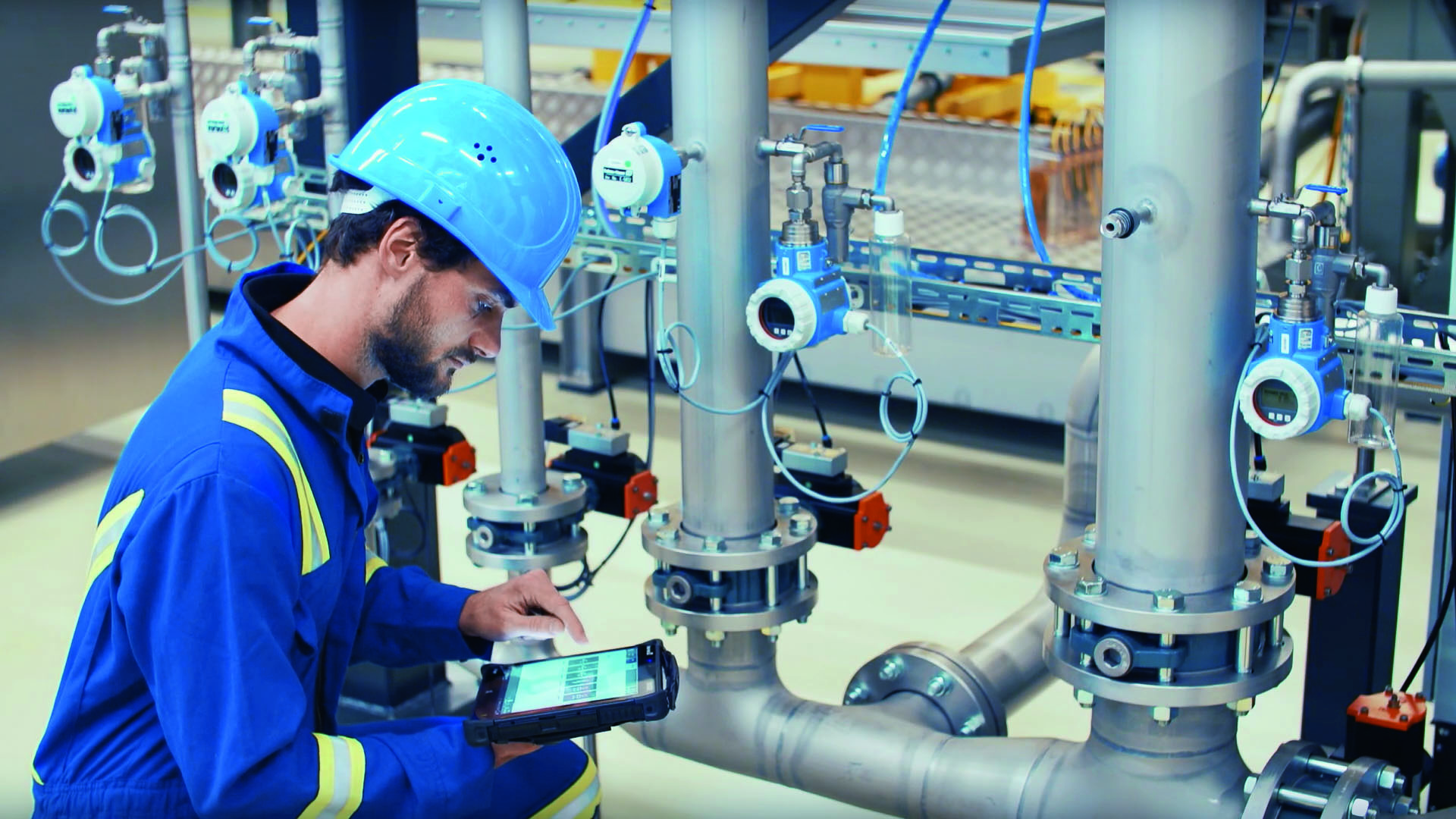 With its campus networks, Deutsche Telekom offers an infrastructure for the smart factory of tomorrow. Together with partners from industry, Europe's largest telecommunications company wants to further expand its 5G ecosystem for industry. In process automation, Deutsche Telekom is now cooperating with Endress + Hauser.
The aim of the cooperation is to develop joint offers in the field of measurement and automation technology for the process industry. This involves the integration of measuring instruments and accessories into the next generation of mobile communication networks as well as digital services based on them. Both companies have signed a corresponding memorandum of understanding and are now working on a coordinated timetable.
Measuring instruments with mobile communication module
Endress + Hauser is one of the first manufacturers to equip its field devices with mobile communication modules and to connect existing installations to 5G networks via newly developed Hart gateways. This enables a large number of instruments to transmit a wealth of process and device data in parallel and in real time. These can, for example, be used in cloud applications for predictive maintenance of process plants.
Campus networks open second signal path
"In addition to the actual measured values, our instruments record a wealth of information from the process and about the sensor. 5G campus networks open up a second signal path that is independent of the plant's control system and thus make it possible to tap this potential. This will enable us to link value chains more closely across company boundaries and make industrial processes more efficient."

Matthias Altendorf, CEO of Endress + Hauser
Strong partners for smart production
"Building a complete 5G ecosystem for industry will accelerate the pace of digitalization in industry," explains Claudia Nemat, member of the Deutsche Telekom Board of Management, Technology and Innovation. "We look forward to working with renowned and experienced partners." In addition to the partnership with network supplier Ericsson, the telecommunications company now also cooperates with E&K Automation, a manufacturer of driverless transport systems, and Konica Minolta, which offers augmented reality glasses, among other products.
Hima partners with ECT


Expanded rotating machinery business
Hima Paul Hildebrandt, independent provider of smart safety solutions for industrial applications, has entered into a partnership with Energy Control Technologies (ECT), a US company focused on the rotating machinery market.
The partnership will combine the strength of Hima's SIL rated products and worldwide sales presence with the strength of ECT's capabilities and experience. The US-based company would as well be a supplier to Hima, supplying rotating machinery control technology and commissioning support. Together, both companies will offer safety customers SIL-rated hardware for rotating machinery applications. The efforts would utilize ECT's algorithms for surge control, performance control, load sharing and master control, steam turbine speed and extraction control, and expander control.
"The partnership with ECT will help us to drive our business in a very attractive market", said Stefan Basenach, Group Vice President Business Segment Process at Hima. "We know about our customer's needs and our high performance SIL-rated products have the ability to excel in rotating machinery applications. We have proven success on several rotating machinery projects and see this new partnership combining the experience of two specialized companies as the perfect means to address a growing market."
Paul Fisher, President of ECT, commented: "The partnership with Hima is opening new markets for us. Our expertise is in controlling compressors, turbines and expanders and the algorithms that are necessary to maximize a plant's production and efficiency while providing superior machine protection. Partnering with Hima, we bring together the best of two worlds for the benefit of the client."
Primary target group of the partnership will be end users, typically brown-field projects, where modernization of existing machines is necessary. The partnership's offering is useful to refining applications like fluid catalytic cracker air blowers and wet gas compressors, power recovery systems, hydrogen recycle applications and refrigeration. Chemical applications like ethylene and ammonia plants can take advantage of the SIL rated hardware and rotating machinery control technology.