From the idea to the finished product


The journey of a pH sensor
The Endress + Hauser sensor competence center in Waldheim, Saxony, manufactures tens of thousands sensors per year. How that works? By automation – even if that is easier said than done, since hardly any two orders are alike. Special requests are handled by our expert glass blowers. Watch the fascinating journey of a pH sensor from the idea and development to a finished product
Bilfinger


Virtual Annual General Meeting planned for June
Due to the spread of the coronavirus (Sars-Cov-2), Bilfinger is planning to conduct its regular Annual General Meeting on June 24, 2020 as a virtual general meeting without the physical presence of shareholders. The protection of the health of employees, shareholders and service providers is given the highest priority.
The framework for holding a virtual Annual General Meeting is provided for by the regulations created by the German legislator for the year 2020 to mitigate the consequences of the coronavirus pandemic.
The Annual General Meeting shall only be accessible to shareholders who have registered in due time via the company's website. By using a previously established online portal, these shareholders shall be able to observe the entire Annual General Meeting and to exercise their voting rights electronically (postal vote) or by granting a proxy. The online portal will in addition enable them to submit questions on agenda items up to two days prior to the Annual General Meeting.
IO-Link and JSON


Fully in line with Industry 4.0
The IO-Link Community has published a new specification for easy data exchange. This specification describes how data can be exchanged by IO-Link over JSON REST and MQTT – fully in line with the transparent communication of Industry 4.0.
The Industrial Internet of Things (IIoT) and Industry 4.0 are among the most important concepts and developments for the future of industrial communication. This future will require transparent communication from the lowest sensor/actuator level to a new generation of mobile and cloud-based applications. One of the deciding factors for this future will be simple, standardized and cross-manufacturer protocols. These protocols have to be able to work across all physical layers in order to enable global access to data for identification, diagnostic and configuration information. In the field of automation technology, Ethernet-based communication has been very widely implemented on the transport layer for some time now. Profinet is a global market leader ahead of all the others here.
For seamless data transport into the world of IT, JSON (Java Script Object Notation) has established itself as a highly streamlined exchange format which can be used across all system boundaries. Through additional specification of the semantics, easy interpretation of the data is also made possible. This enables the seamless connection of the IO-Link level to MES/ERP systems, cloud-based services and applications outside classical PLC automation in general.
The demand for uniform standardized data consistency from the lowest field level to cloud-based services was accepted by the IO-Link Community, which first defined a JSON-based exchange format in a dedicated working group and thus the uniform semantic integration of the IO-Link field level into the world of IT. The specification encompasses both the definition of an API as the REST interface and data transport over MQTT.
This standardized exchange format now provides fundamentally new opportunities, such as cross-manufacturer engineering and global access to measurement values and other monitoring data. For example, classical configuration tools can be tied in across all manufacturers by JSON via REST. Streamlined "sensor to cloud" (IIoT) applications are also easy to implement with the very widely used MQTT protocol with the publisher/subscribe mechanism. This even makes it possible to implement a cloud-based automation task with manufacturer-independent components, for example.
Klosterfrau


Filling and Capping machine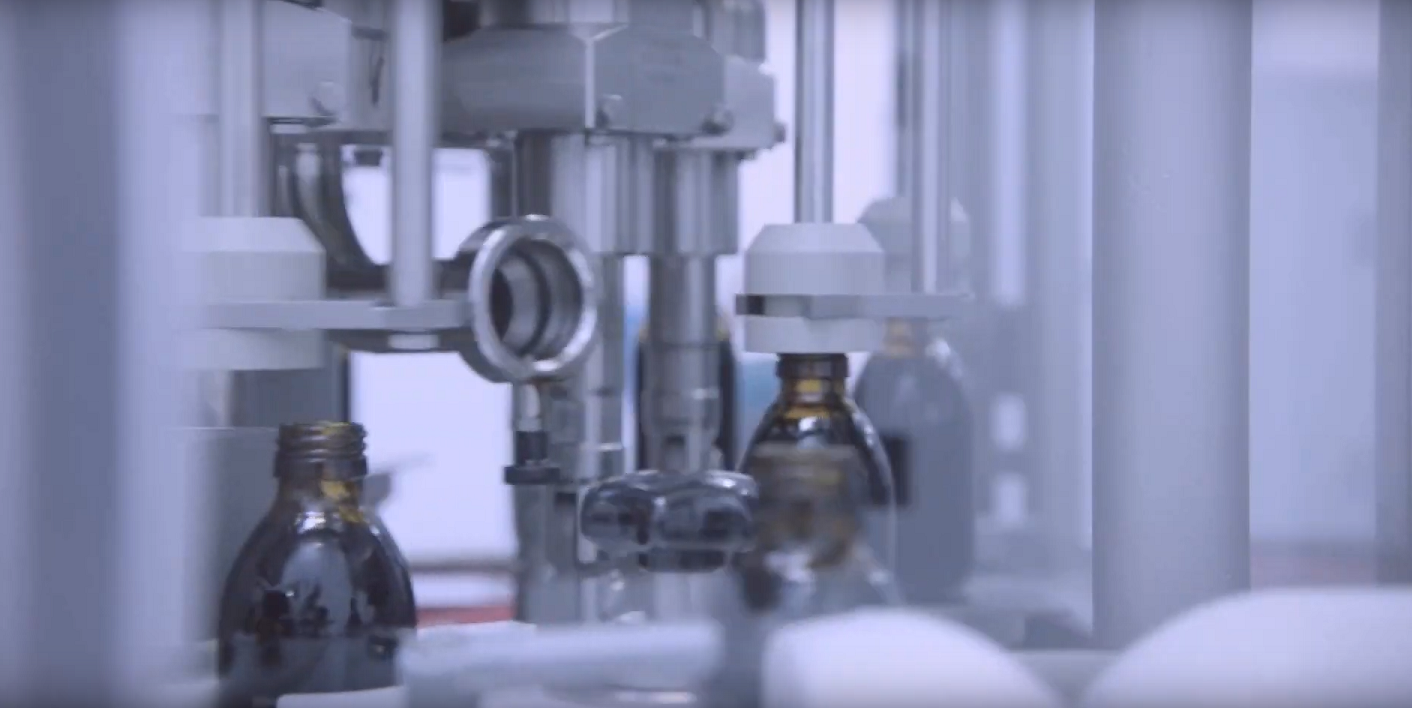 Flexible filling and capping line to bottle various liquid and viscous medicines in glass bottles ready for oral consumption at Company Klosterfrau.