Lab Inventory, Safety and Compliance Management System


System to Improve Scientists' Productivity in the Lab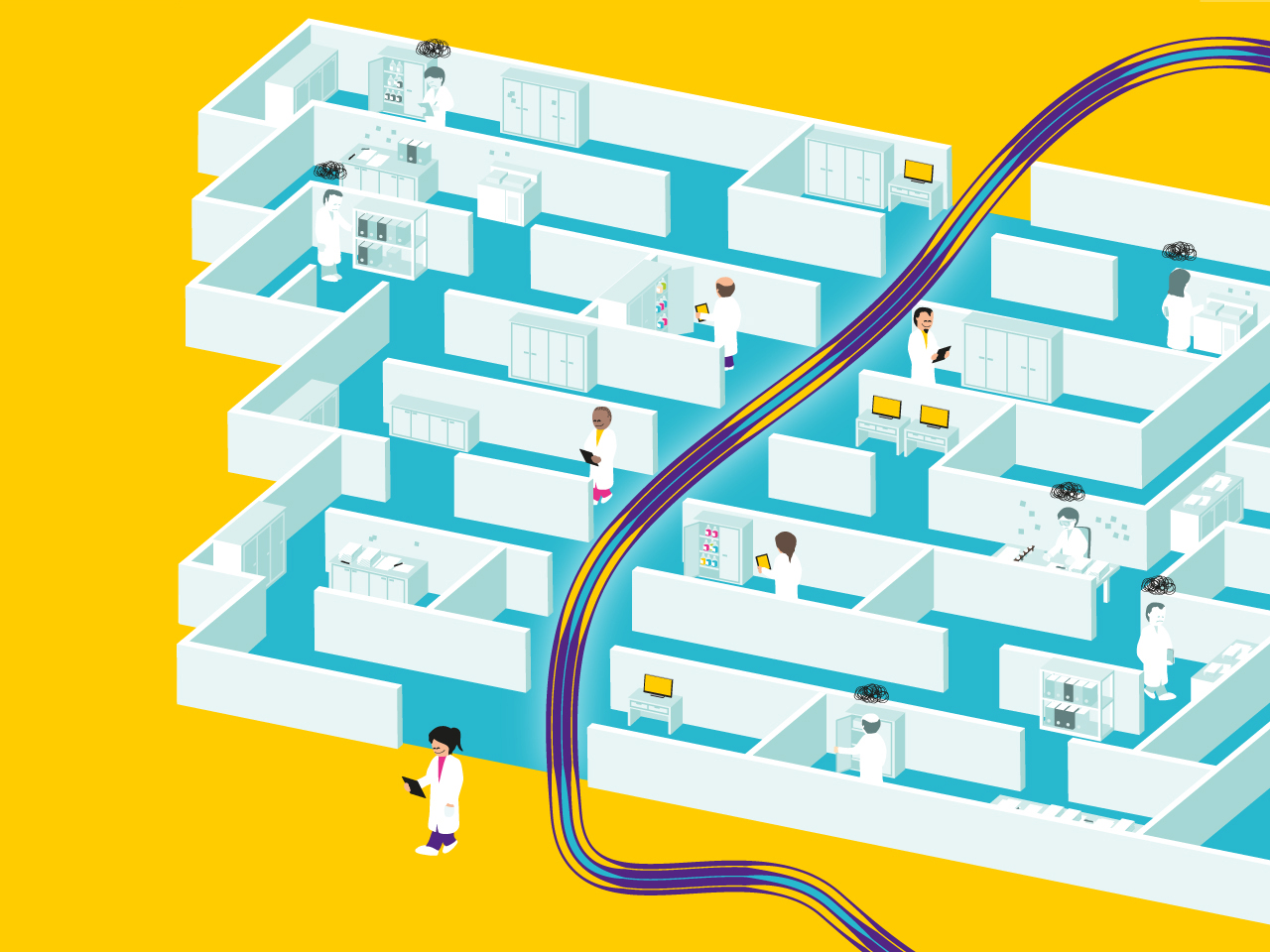 Merck, a science and technology company, today launched its Lanexo Lab Inventory, Safety and Compliance Management System, a new digital laboratory informatics solution designed to drastically reduce1 time in labs and improve data quality and traceability.
"Today, 85 percent of labs are using paper or Excel to manage consumables data, and 25 percent of time is spent managing these data — taking scientists away from bench research," said Jean-Charles Wirth, head of Applied Solutions, Life Science at Merck. "Lab efficiency is critical as it gives scientists more time to focus on their research and analytics work and less on administrative tasks, which ultimately leads to faster drug development. Our Lanexo System — with first-to-market features — underscores Merck's commitment to advancing and commercializing laboratory informatics."
Laboratory informatics is the application of data using a platform of software, data management tools and equipment that allow scientific data to be captured and interpreted for immediate use, and then stored for future research and development purposes. The laboratory informatics market, which accounted for $2.4 billion in 2018, is expected to reach $5.45 billion by 2027, according to a recent Research and Markets global market outlook report.
Merck is the first to offer radio-frequency identification (RFID) labels which auto-register open dates and calculate expiry dates. Through this digital data capture, the Lanexo System rapidly documents lab reagent data in real time. Digitalized inventory, expiration and storage monitoring reduces human error and safety risks and improves the reliability and traceability of compliance documentation. Ultimately, each reagent, including in-house preparations, can be instantly matched to a full audit report. Within an experimental workflow, the system allows for easy reagent identity checks and provides automatic alerts, helping scientists to avoid using expired reagents and minimizing experimental error.
The cloud-based Lanexo System can be easily set up and rapidly integrated into existing lab workflows. It includes mobile (Android) and web applications and is designed for use in highly regulated analytical and research labs in pharmaceutical, quality assurance / quality control and industrial testing markets.
Merck last year launched Milli-Q Connect, a cloud-based service portal for its water purification systems, and also acquired BSSN Software, a lab informatics company that makes data more readily accessible for ease of integration, collaboration, analysis and long-term archiving.
Acquiration of LACTEL Polymers


Evonik expands portfolio
Evonik has signed an agreement to acquire the LACTEL® business of biodegradable polymers from DURECT Corporation for USD 15m. The transaction is expected to close by Q1 2021 pending the satisfaction of certain customary closing conditions. An offer will be extended to each of the 15 employees of DURECT located in Birmingham, Alabama, which are associated with the LACTEL® business to transition to the Evonik. 
"The acquisition of the Lactel® business will strengthen both our innovation growth field Healthcare Solutions and Evonik's position as a globally leading CDMO for drug delivery solutions", says Johann-Caspar Gammelin, Head of the Nutrition & Care Division of Evonik. The acquisition marks a consequential step in the growth agenda of the life-science division Nutrition & Care. The LACTEL® business will benefit from fast-growing markets such as advanced drug delivery, biomaterials for tissue engineering, and the 3D printing of implantable medical devices.
"It has been a pleasure working with the highly motivated and talented LACTEL® team. We have confidence that Evonik will apply its resources and commitment to excellence to enable the product line and supporting team members to thrive," says James E. Brown, President and Chief Executive Officer of DURECT Corporation. With Evonik's global reach, existing and new customers will benefit from tapping into Health Care's twelve global laboratories staffed with formulation, application and regulatory experts to assist in bringing their products faster to the market.
"The integration of the LACTEL® business into Evonik's market-leading portfolio of functional excipients, biomaterials and integrated CDMO services will strengthen our position as a preferred development partner and solutions provider for pharmaceutical and medical device customers," says Thomas Riermeier, Head of the Health Care business line. "By welcoming LACTEL® and members of their team into the Evonik family, we look forward to providing customers with even greater platform versatility as well as other value-adding services."
Poly(lactide-co-glycolide) polymers are widely used as a functional excipient to control the release of parenteral drug products. They are also utilized to control the biodegradation of implantable medical devices across various orthopedic, cardiovascular, wound healing and other applications.
Lauda Integral – Future Integrated


Future Integrated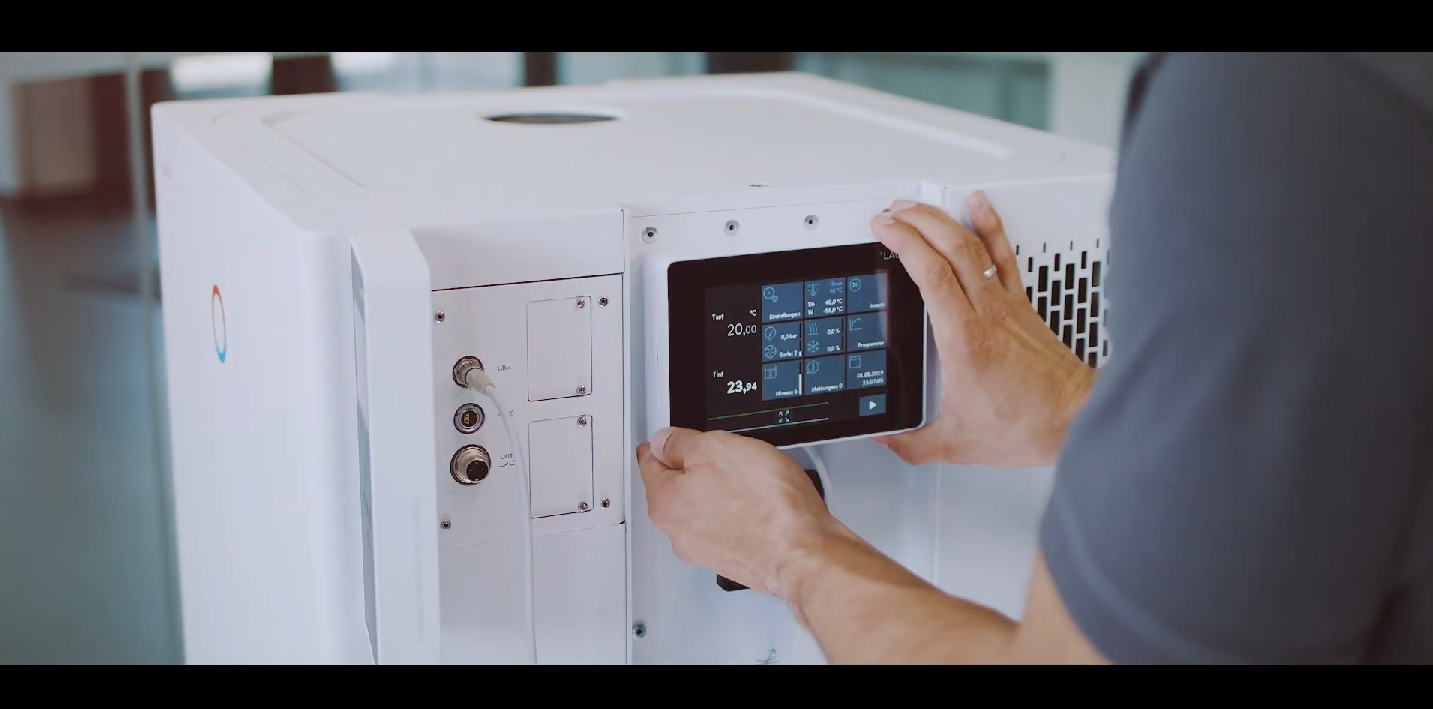 Experience the new generation of Lauda Integral process thermostats. Technically newly developed and equipped with an intuitive operating and interface concept, Integral process thermostats reliably meet the most demanding temperature control tasks in the chemical, pharmaceutical, biotechnology and automotive industries.
Thermostats


Laboratory Circulators
With the Dyneo series, Julabo offers powerful thermostats that reliably meet the highest demands in terms of functionality and reliability.
The Dyneo thermostats were developed with pioneering technologies for modern laboratories and are manufactured in Germany to the highest quality standards.