Sustained dynamic sales development and rising profitability
BRAIN Biotech AG has now published its half-year figures for 6M 2021/22. After a dynamic start to the financial year, the Group has now continued its strong revenue momentum in the second quarter. Both business units contributed to a dynamic revenue development and a positive operating leverage effect. Taking into account the acquisition of Breatec B.V. and excluding the continued high investments in the proprietary CRISPR genome editing platform, management now expects sales of around €50 million and a slightly positive adjusted EBITDA for the fiscal year. CRISPR-related investments for the full year will remain at around €2.5 – 3.5 million. 
"We are very pleased that we were able to maintain the positive operating momentum of the last two quarters despite increasing challenges in the global supply chain and rising material costs. The continued positive momentum is clearly noticeable in both business units and also makes us optimistic for the development in the further course of the fiscal year. Without supply chain constraints, we would have been able to grow even more dynamically, particularly in the BioIndustrial segment. The integration of our baking enzyme specialist Breatec is proceeding according to plan and we expect to leverage extensive synergies within our BioIndustrial businesses in the coming years." 

– Adriaan Moelker, CEO 
In the first six months of fiscal 2021/2022, the Group generated sales of €23.3 million compared to €18 million in the same period last year, an increase of 29.3%. Sales in the second quarter of 2021/22 amounted to €13.1 million. This corresponds to an increase of 31.9% compared with the second quarter of the previous year. On an organic basis, i.e. excluding the acquisition of Breatec, sales in the second quarter increased by 20.4% to €11.9 million. 
Adjusted Group EBITDA increased significantly by €2.2 million in the first six months of fiscal 2021/22, from €-2.0 million in the previous year to €0.2 million. Adjusted EBITDA in the second quarter increased year-on-year from € -0.6 million to € 0.5 million. Following the payment of the purchase price for the acquisition of Breatec B.V., ongoing investments in the expansion of fermentation capacities at Biocatalysts Ltd. and a Series B financing at SolasCure Ltd. the cash position at the end of the quarter was a solid € 16.4 million.
Significant events 
Genome Editing Toolbox: The company received an international search report and written opinion from the European Patent Office (EPO) in January 2022. The positive written opinion states that the engineered cas (BEC) nucleases for which patent protection is sought under the Patent Corporation Treaty (PCT) constitute an inventive step with respect to the BEC nuclease sequences and are industrially exploitable and not otherwise excluded from patent protection. The corresponding sequences of BEC nucleases are therefore considered patentable by the EPO. This is an important milestone in the regular patent application process and confirms the view of the management and the scientific team that the proprietary BEC technology is a novel and clearly differentiated genome editing tool. 
New Group member Breatec B.V.: In February, the Group entered into an agreement to acquire an initial 62% stake in Breatec B.V. from its current owners. In addition, an agreed call/put option allows BRAIN to acquire the entire company by the end of the first quarter of 2027. Breatec was founded in 2006 and is located in the south central region of the Netherlands near the Belgian and German borders, surrounded by many leading international companies in the food industry. In calendar year 2021, Breatec generated revenues of approximately €7 million with a positive EBITDA contribution. The acquisition will be fully consolidated by the company as of February 1, 2022. 
Cooperation with Formo GmbH: BRAIN and Formo launched a strategic cooperation in February to further advance the production of animal-free milk proteins. Formo is a pioneering foodtech startup in the field of alternative milk proteins and will expand its production of bioidentical milk proteins with a genome editing technology; leveraging its expertise as well as the proprietary BEC platform. The strategic alliance aims to optimize microorganisms to further expand novel and sustainable protein production for commercial use through precision fermentation. 
Cost savings through digital hydraulics service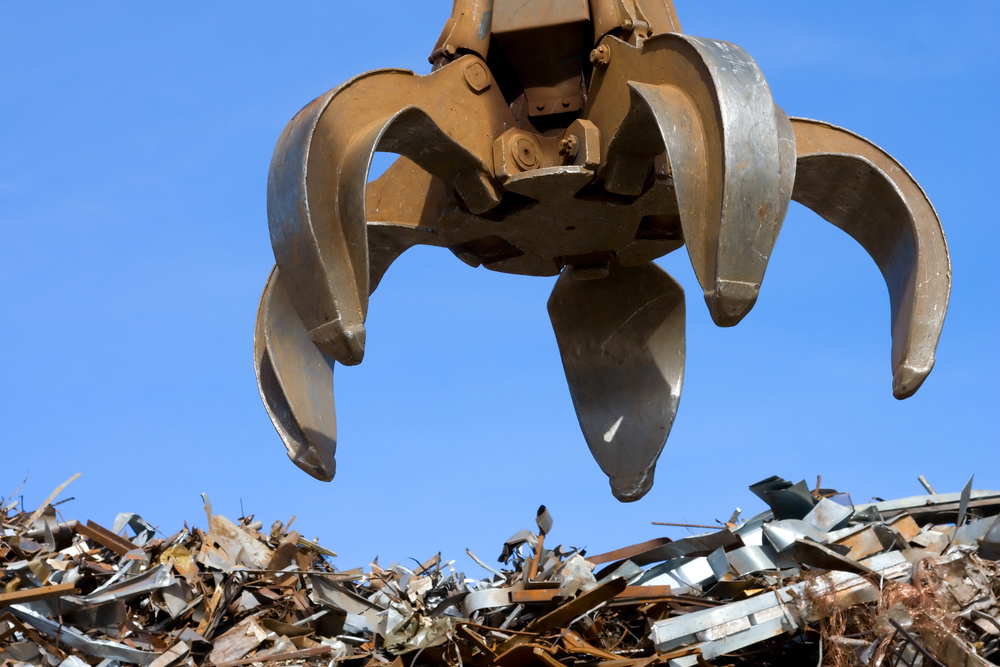 The CytroConnect Solutions service offering from Bosch Rexroth helps recycling companies avoid high downtime costs or even contractual penalties. The customized packages of real-time monitoring, data-based analyses, and complementary spare parts management maintain the availability of hydraulic equipment such as scrap shears, shredders, and presses. At the same time, the intelligent combination of cutting-edge IoT technology and hydraulics expertise minimizes maintenance and extends machine life.
The reuse of raw materials is a permanent fixture in the economy. As part of the supply chain, however, it also leads to high deadline pressure and, not least, requires seamless availability of shredders, scrap shears and presses.
If hydraulically driven recycling machines such as shredders, scrap shears or presses fail, there is a threat of contractual penalties. If trucks, trains or ships have to wait for the load, the consequential costs quickly climb into five to six figures. Acute shortages of skilled workers and the simultaneous supervision of distributed sites cause unnecessary delays in maintenance. In addition, recycling companies lose service life, material and budget if they replace hydraulic parts on a fixed cycle as a precaution. Bosch Rexroth counteracts all these economic disadvantages and financial risks with the three service packages CytroConnect Monitor, Maintain and Predict.
Flat rate against failures at a fixed monthly price
Plant operators achieve the highest possible availability and service life of components with CytroConnect Predict. Using predictive analyses and detailed status reports, the experts make maintenance recommendations at such an early stage that the affected components can be replaced in a planned manner. This reduces the user's previous maintenance effort by up to 50 percent. Complementary services such as complete spare parts management with guaranteed delivery within 24 hours further optimize availability. The service fees usually pay for themselves within a year, but depending on the application, they can also be recouped with a single avoided downtime, as the following real-life example shows:
Through predictive analytics and predictive maintenance of scrap shears, an international company with over 100 distributed yards can avoid high downtime costs. Previous downtime costs per case were around 600 euros, plus penalties of up to 100,000 euros per day if shiploads of steel bales did not leave for overseas on time. Wear on the shear is detected at an early stage on the basis of the pressure peaks and torques on the electric motors, so that the operator can replace the tool in a planned manner in the future. The far-flung maintenance staff is sustainably relieved and now needs less time for troubleshooting, maintenance, planning and spare parts procurement. In addition, monitoring saves electricity costs because the system avoids operation with increased energy consumption.
In another use case, a recycling company avoids unplanned shutdowns and subsequent costs through predictive analysis of waste shredders. The shredded waste has since been delivered on time again as fuel to a cement plant. Previously, frequent failures of hydraulic pumps and electric motors resulted in regular penalties and additional costs for temporary storage of the delivered waste. The maintenance department, which was suffering from a shortage of skilled workers, was relieved of this burden in the long term.
In addition to the all-inclusive CytroConnect Predict service, Bosch Rexroth also offers the basic CytroConnect Monitor package, which provides pure real-time monitoring with access to historical data from the last 24 hours. As an introduction to the topic of rule- and data-based analyses, Bosch Rexroth recommends the CytroConnect Maintain package. The service package monitors the condition of components in the background using predefined rules, warns of damage via push messages, and supports the continuous optimization of applications with regular performance and usage reports.
All three service packages already include the respective required dashboards and sensors. Recycling companies benefit quickly and easily from intelligent and sustainable failure protection.
Transparent and efficient processes with QM software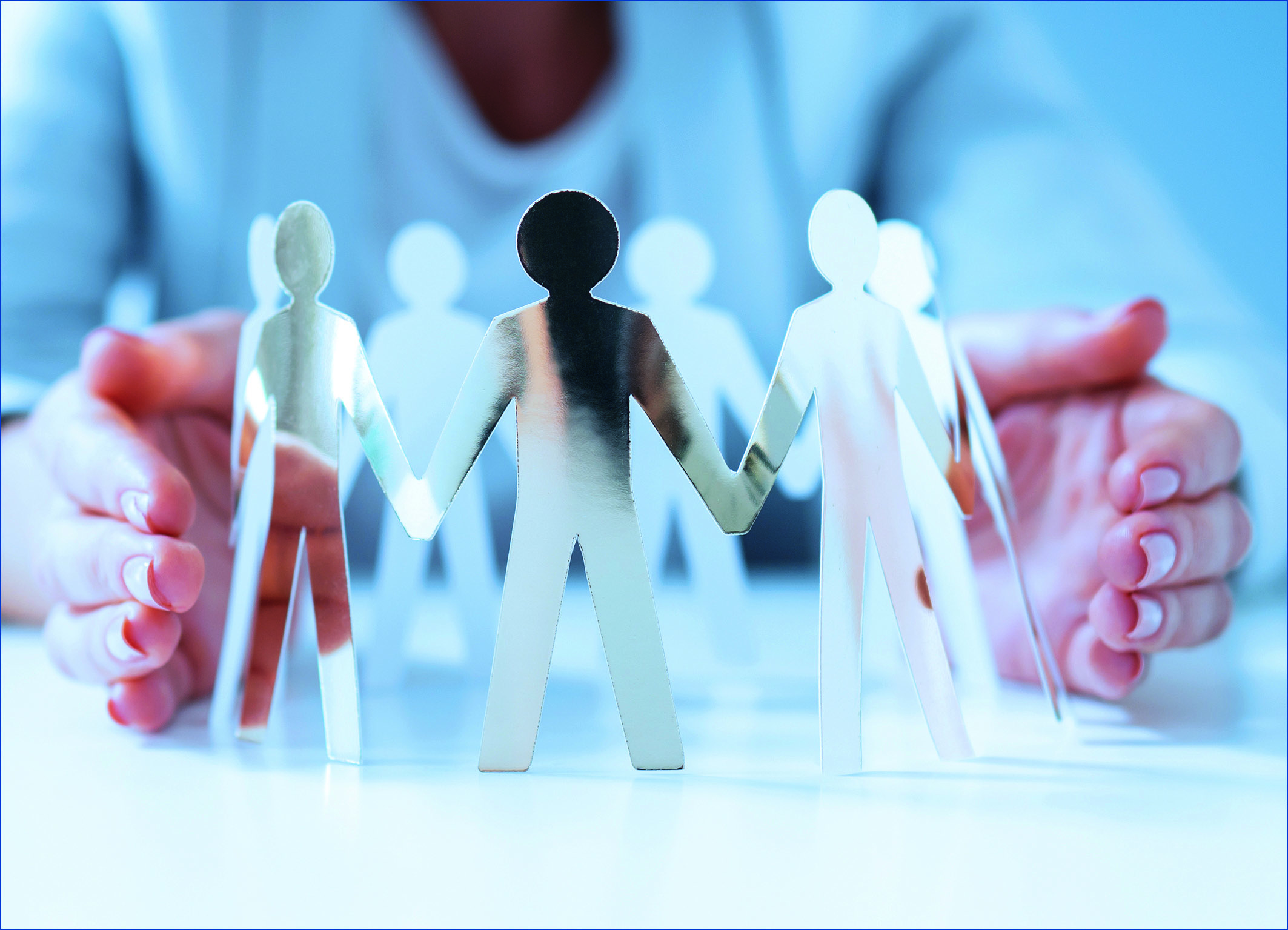 Focus on user-friendliness 
Working with people requires a completely different understanding of quality than in the manufacturing industry. Social, communicative and interpersonal goals are in the foreground, but at the same time social institutions must also meet business and legal requirements. A well-structured quality management system supports social service providers such as Lebenshilfen, welfare associations, operators of day-care centers or operators of other social facilities.
ConSense's software solutions stand for transparent, user-friendly quality management and integrated management systems. The software helps to make processes clearer and more efficient, to clearly define responsibilities and to fulfill documentation requirements. At the same time, the management system facilitates compliance with the standards and guidelines applicable to the respective facility. The ConSense software solutions have been developed with a special focus on user-friendliness and the mapping of realistic processes. Employees can navigate quickly and intuitively on the clear interface, and a comprehensive search function guides them directly to the desired content. 
Software-supported quality management saves time
The QM software enables complete electronic QM documentation with automated, intelligent document control. Further automations, such as the targeted distribution of information, the request for notifications and the revision and archiving of documents, significantly reduce the administrative workload for employees. At the same time, the software offers integrated process management including a process editor for simple and fast process modeling. This simplifies the continuous improvement of processes and the transparency and clarity of documentation increase. 
QM software for social institutions with many locations
Management system software solutions are suitable for organizations of all sizes. With a wide range of functions, interfaces and configuration options, they can be optimally adapted to the needs of the respective institution. The IMS ENTERPRISE solution, for example, is ideal for setting up an integrated management system in facilities with multiple locations or complex organizational structures. All applicable standards and regulations are systematically mapped under a uniform interface and compliance with specifications is supported.
In addition to the quality management standard DIN EN ISO 9001, many other standards or guidelines are also relevant in the social sector, such as DIN EN ISO 45001 (occupational health and safety), HACCP (hygiene concepts in relation to food), DIN EN ISO 15224 (quality management in healthcare), KQT (Cooperation for Transparency and Quality in Healthcare) and the AZAV regulation (Accreditation and Approval Regulation for Employment Promotion). An Integrated Management System helps to harmonize these and thus also makes it easier to meet the criteria for accreditations or certifications.
The solutions for QM systems and integrated management systems from the Aachen-based software developer can also be supplemented as required with modules, such as for measures management, audit management, training management and many more, and thus specifically tailored to the requirements of the organization.
Easy roll-out, mobile deployment
These software solutions can be rolled out quickly and flexibly within the company. The ConSense PORTAL is a web-based management system solution for which the company can also provide hosting. The web application simplifies and accelerates the roll-out compared to desktop applications. Since it can also be used on the move, it is particularly suitable for social institutions whose employees work with the system regardless of time and location.
Microcomputer brings water data to cell phone
Andreas Scharf, a computer science student from Coburg, uses microcomputers to network elevated tanks in the water industry. This is how he became a company founder in Lower Franconia. Water is one of the most precious resources of the blue planet. Today, the waterworks of cities and municipalities measure all relevant data in their plants to ensure supply and quality, and this is now mostly done digitally. However, only stationary on site. Not networked.
"People control their coffee machine and the light via cell phone. But for the community's elevated tank, which stores the drinking water and cost a few million euros: There's no proper app for that!"

– Andreas Scharf
The student found it unbelievable that a water custodian can't see the status online at any time. So he developed an affordable, modern solution for municipalities himself. That was the basis for founding his company frapp.
Waterworks all over the world
In addition to his studies at Coburg University of Applied Sciences, Scharf worked at Energie- und Wasser-Technologie EnWaT, a water system builder based in Stettfeld, Franconia (Haßberge district), whose customers include industrial companies and municipalities all over the world – with different, very individual needs, focuses and problems. Is there a leak somewhere, did the refilling during the night perhaps not work out? What is the water level right now? Or a question that is particularly crucial for health departments: What is the temperature development? To check something like this, there is often only one option: get in the car and drive to the elevated tank. At EnWaT, the digitalization of water treatment and supply systems has been discussed in a very innovative way, Scharf explains. "It's not that there are no apps at all. For example, the major control system manufacturers offer software to visualize the data. But then what does it mean when a curve breaks in? That's what municipalities need." And that was Scharf's approach: "I'll put the data on your phone and also tell you what you can do with it."
Applied science
He taught himself the basics of programming as a teenager. "There was a book on Java lying around at home – I tried that out." Back then, he went to Realschule, then switched to FOS, graduated from high school in 2018, and started his bachelor's degree in computer science at Coburg University of Applied Sciences right after that. As part of the Communication Systems event, Scharf attended an IoT workshop with Prof. Dr. Matthias Mörz and dealt with the very topic that the waterworks are missing. IoT, the Internet of things, makes it possible to network physical and virtual objects.
So, for example, the high water tank and the app on the cell phone. Mörz likes his student's solution: "It's just nice to see how he lives the basic idea of applied science," says the professor. The technology of Scharf's "HBBox" for elevated tank digitization consists in particular of a circuit board that translates information from existing industrial sensors for microcomputers. It allows the data to be stored in a cloud via cellular or the free wireless standard LoRaWan and, for example, a push message pops up in the app when special events occur. "The municipality has access to the data at all times – regardless of where the employees are. Irregularities can be detected right away," says Mörz. Digitization helps prevent water losses.
High water tank in your pocket
The high water tank in Scharf's home municipality, for example, is fully networked. Scharf can access it from Coburg. He looks at his cell phone, frowns "There's a lot going out right now for the noon hour. Maybe a fire call." In any case, the waterworks knows: what flows when is absolutely transparent in Stettfeld. Scharf brought the elevated tank into his back pocket. EnWaT, the company where he got a lot of input on plant technology as a working student, is now his customer, and so Scharf's digitization technology was also used during the floods in the Ahr Valley in 2021, when the company deployed a mobile waterworks in a shipping container there. Scharf founded his own company, frapp, in 2020. He shrugs his shoulders: "The first Corona summer. You didn't have much else to do then." He was 19 at the time. Today, he's thinking about other fields of application for his HBBox: "We can digitize not only in the area of drinking water. I could also cover sewage treatment plants."