Fresh food


Sustainable packaging solution
In order to meet the demand from the market for alternative packaging materials, the two companies Leipa Georg Leinfelder and Koehler Paper Group have developed in conjunction with Multivac a cardboard composite, which can be used for packing fresh food such as meat for example. This innovative solution based on paper fibre packaging material was presented at IFFA on the Multivacstand and run on a compact thermoforming packaging machine. The packs are designed in such a way, that the end user is able to separate the cardboard backing from the plastic barrier layer and then put it into the paper recycling.
Multilayer composite for skin packs
When developing this material, the challenge was to produce a cardboard composite with high barrier properties and a suitable sealing medium, which has the stiffness of a flat pre-cut card sheet but is also capable of being wound onto a roll, so that it can be run on a thermoforming packaging machine. The first results show that the Leipaflat multilayer composite is excellent at meeting all the requirements. This material can be used on a thermoforming packaging machine to produce skin packs, which not only package the product securely but also present it attractively to the consumer. As a strategic development partner in the board sector, Koehler provides Leipa with the material for manufacturing Leipaflat.
"Leipaflat is made of up to 90 percent renewable raw materials. Compared to the conventional packs used for these products, the features of this packaging material are its appearance and feel of a paper pack, and this contributes significantly to product differentiation in the chill cabinet," explains Matthias Haux, Commercial Head of Flexible Packaging at Leipa. "This solution meets the high aspirations and demands of consumers, who are conscious of both quality and the environment. The cardboard offers not just the required stiffness, but it can also be run particularly well on thermoforming packaging machines thanks to its ease of winding on rolls. This solution can generally also be used on existing machines and dies. If requested, we are always willing to give customers advice on site about the optimum settings for their equipment."
Danny Köppl, Product Manager for Films & Consumables at Multivac, adds: "This sustainable packaging solution, which was launched at FachPack 2018 and marketed under the Multivac PaperBoard range, has already received a very positive reception from professionals in the trade. Now we are receiving a large number of enquiries from the market, particularly against the background of the EU Plastics Strategy, and these are coming not only from Germany and Western Europe but also from many other regions such as Eastern Europe, North America and Oceania. We are currently carrying out a large number of sample productions for a wide range of customers."
"We see great potential for this project, which has begun very successfully, and we are convinced that we can address the future of packaging in conjunction with our highly qualified partners, who embody the same collaborative ideas as we do," says Dr. Markus Wildberger, Corporate Director of Technology at Koehler. "As part of our own ideas on sustainability, this project supports our aims of replacing plastics in packaging with paper-based materials, where it is sensible and practical to do so. This means that a product made from renewable raw materials is used, one for which closed-loop recycling has already been developed. We see in this and other collaborative projects the opportunity to develop and market further innovative solutions in the sector of flexible and rigid board packaging." Dr. Wildberger also emphasizes that this could involve developments in the non-food as well as food sector.
"Based on today's knowledge of the planned harmonisation of the EU regulations on plastic disposal, we assume that Leipaflat will lead to significant cost benefits in the context of the packaging fee for companies," says Matthias Haux from Leipa. "And last but not least, the environment as well as consumers also benefit from this solution."
PaperBoard
The PaperBoard portfolio comprises a wide range of solutions for producing MAP and vacuum skin packs from paper fibre-based materials. In conjunction with leading manufacturers, the company has developed suitable packaging materials, which can be run on standard machines. By using different functional layers, it is possible to produce packs from paper fibre-based materials, which also meet the barrier requirements of the most sensitive products. The packs can be designed in such a way, that the end user is able to separate the cardboard backing from the plastic barrier layer and then put it into the paper recycling.
Klosterfrau


Filling and Capping machine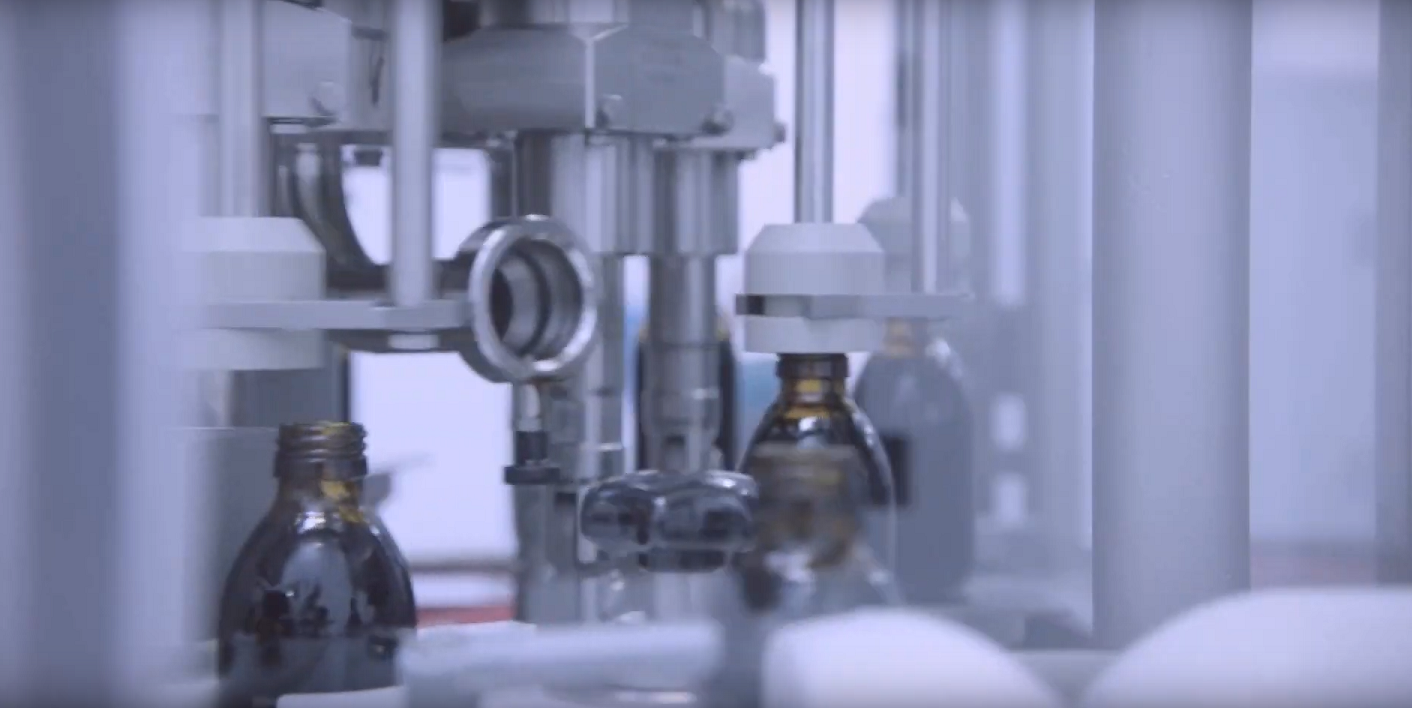 Flexible filling and capping line to bottle various liquid and viscous medicines in glass bottles ready for oral consumption at Company Klosterfrau.
RSA


Fully automatic labelling of shock absorbers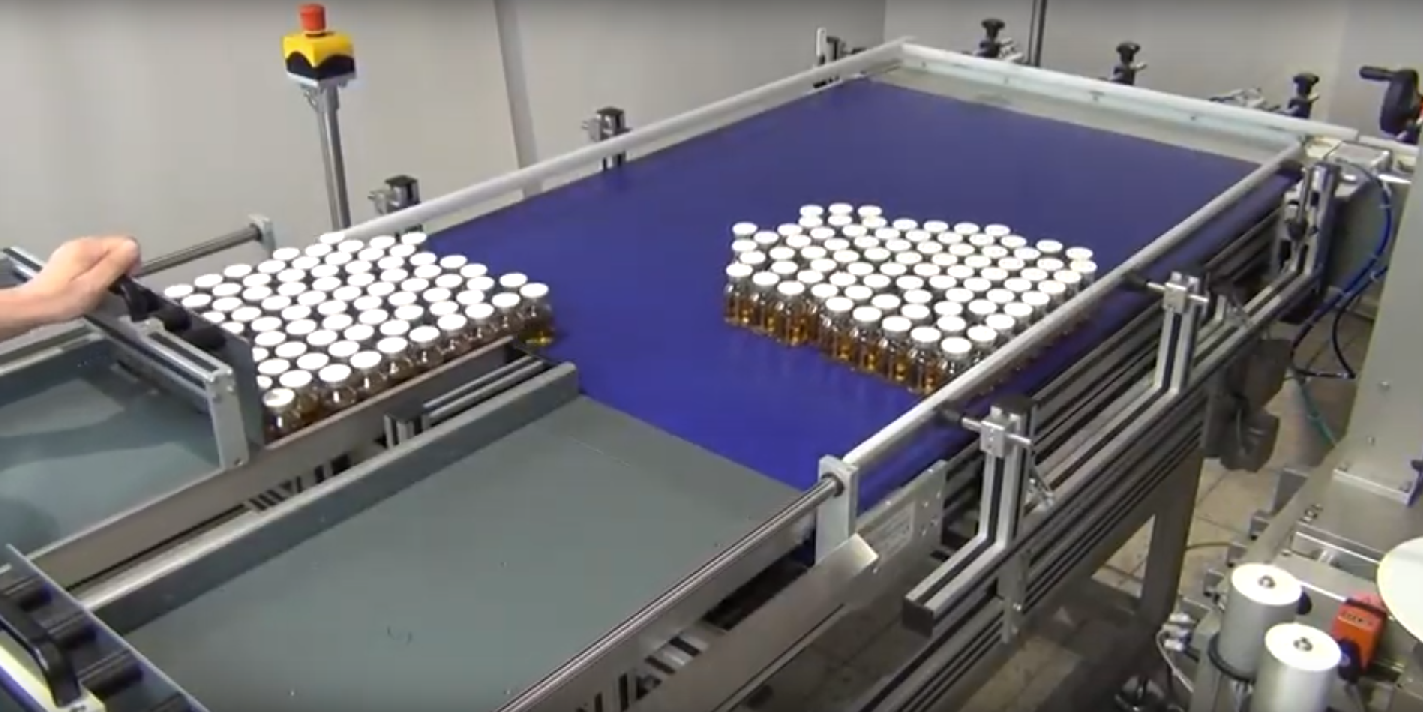 The RSA Series Labelling System has been designed to identify suspension springs with the appropriate load class based on an individual load measurement result. The system receives the measurement results from the upstream system. The system is available as single or double cycle variant (depending on the required throughput).
The variable data are printed with the respective data by a label printing dispenser (with double cycle variant of 2 label printing dispensers) before application. The currently printed label is always applied. The labels can be printed in one or more colours.
Simple linear axes, single- or twin-robot systems are used as handling systems. Since the labels are normally wider than the distance between the threads, the label is preformed as a U before it is applied to reach the labelling position before it is placed around the thread and finally fixed as a flag label. At the outlet of the line, the data is captured by an inspection system and compared with the original measurement results.
1 billionth alu-free pack


Uptake grows for low-carbon aluminium-free solution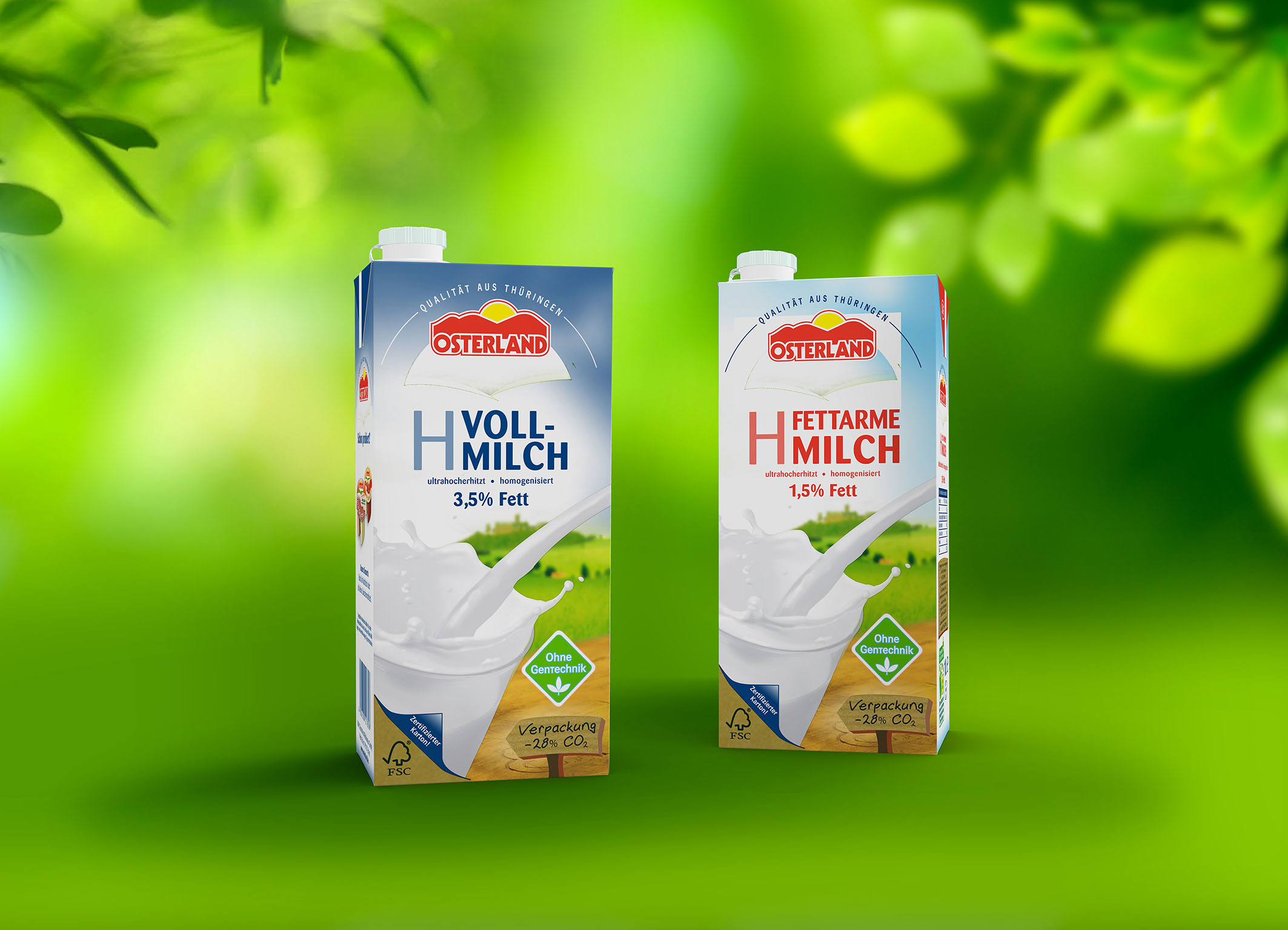 SIG's Combibloc Eco Plus, the world's first and only aluminium-free aseptic carton, has hit the major milestone of 1 billion packs filled. With the launch of Combibloc Eco Plus, SIG disrupted the market by eliminating the need for an aluminium foil barrier layer in aseptic beverage cartons for the first time, significantly reducing environmental impact. Strong and growing demand for this solution is supporting SIG's ambition to go Way Beyond Good by helping to create a sustainable food supply system that puts more into the environment and society than it takes out. The 1 billionth pack was filled by DMK Group, Germany's largest dairy cooperative. As an early adopter of Combibloc Eco Plus, DMK Group has played a decisive role in the success story of this low-carbon aseptic packaging solution for the dairy market.
Delivering for the environment
Aseptic beverage cartons already offer a significantly lower environmental footprint than alternative types of packaging due to their high proportion of renewable materials, light weight and efficient design. Combibloc Eco Plus cuts environmental impact even further by using an innovative composite structure to protect the contents without the need for aluminium foil. The pack is made up of 82% renewable paperboard – sourced from FSC-certified sustainable sources. The result is a 28 % lower carbon footprint than a conventional SIG carton in the same format, as shown by an independent lifecycle assessment by the independent Institute for Energy and Environmental Research (IFEU). SIG is the only company offering an aseptic carton pack without aluminium. Combibloc Eco Plus showcases the company's commitment to sustainable innovation as it drives progress towards its Way Beyond Good ambition. The innovative aluminium-free structure also forms the basis for Signature Pack 100, the world's first pack aseptic pack linked to 100% renewable materials.
Broad market appeal
Climate change has become a mainstream topic for consumers and SIG's low-carbon Combibloc Eco Plus solution is helping customers meet growing demand for more sustainable packaging. Both sustainable and economic, Combibloc Eco Plus appeals across all categories from premium organic to price entry commodity, brands and private labels alike. Combibloc Eco Plus can be filled on standard beverage filling machines from SIG with a simple change to the filling parameters.
"Combibloc Eco Plus works for customers and for the planet," said Frederic Faber, Marketing Account Manager D-A-CH at SIG. "It combines environmental sustainability and economic competitiveness like no other aseptic carton pack available on the market. This unique combination has made Combibloc Eco Plus appealing to SIG customers across a broad market spread, from premium brands to private labels".