Covid-19


Supply chain survey will assess Covid-19 impact
British Water is calling on the water and wastewater supply chain to take part in a survey assessing the impact of Covid-19 to find out how businesses have been affected.
As lead representative body for the UK water industry supply chain, the association has provided constant support to its members throughout the pandemic, while also monitoring the impact on the industry as a whole.  Now, six months into the crisis, it is reaching out to members and non-members with a survey to establish how specific areas of individual businesses have been affected and what their future expectations are.
The survey will examine the full impact of Covid-19 on the water and wastewater supplier community to date. Responses received will help inform British Water's ongoing support package, to ensure companies across all levels of the supply chain continue to receive appropriate help and guidance. The survey's findings will be shared with the supplier community.
British Water chief executive Lila Thompson said: "Covid-19 has impacted all of our lives and businesses in different ways and will continue to do so for many months to come.  We have been in close contact with the water supplier community throughout the crisis and have a good understanding of its experiences so far, but would now like to explore specific areas, such as cashflow, turnover and staff wellbeing, as well as hear concerns, insights and suggestions.
"From day one, the response to the crisis from the water supply chain has been fantastic and the industry has rightly received praise from regulators and government. As the UK approaches winter and the next stage of the pandemic, we want to do all we can to help the sector continue to provide its essential services to customers.
"It is important for us to get a full picture of how the whole water supplier community has been affected and would be grateful for input from non-members, as well as members."
Webinar suggests learnings


Lack of diversity and inclusivity in the water sector
The lack of diversity and inclusion in the water sector, along with the latest research on Covid-19, features in updates presented to the Water Action Platform community in October's webinar. The learnings are taken from information shared in WhatsApp groups accessed by over 1,100 people in utilities in 88 countries, alongside insight and analysis from technology consultancy Isle's expert team.
This peer-to-peer knowledge-sharing community is sponsored by leading water industry partners. Here are the latest learnings from the Water Action Platform, selected from the webinar broadcast which was presented by Piers Clark, chairman of technology consultancy Isle.
Learning 1: Diversity and inclusivity 'lacking' in the water sector
Earlier this month Northumbrian Water hosted a diversity and inclusion seminar as part of its recent innovation festival. It explored a broad range of issues including gender, race, religion, sexuality and disability, and asked 'how' and 'why' the industry needs to do better. Around 40 water organisations from around the world got involved and it became apparent just how 'lacking' the water sector is at diversity and inclusion. For example, in the water sector, Black and minority ethnic workers represent 5% across energy and utilities compared with 15% across other sectors. In addition, female workers represent 20% across energy and utilities, compared with 47% across other sectors.
The event resulted in a comprehensive report being produced which presented the 'good, the bad and the ugly' of the current state of the water industry. It also includes examples of best practise, and most importantly actions that companies must take to ensure meaningful change.
Learning 2: Covid-19: Wastewater is an effective early detection tool
Wastewater-based epidemiology can help in the global fight against Covid-19 in particular, by providing an early warning detection system. Researchers from Yale University and the Connecticut Agricultural Experimental Station tracked the rise and fall of all the cases over a 10-week study. They concluded that when compared to conventional communal outbreak detection methods over the same period, the presence of SARS-CoV-2 RNA concentrations in primary sludge was up to two days ahead of positive clinical tests, 1-4 days ahead of local hospitalisation and 6-8 days ahead of official reporting. This data shows, again, how viral RNA monitoring in municipal wastewater could be a useful infection surveillance tool, particularly in communities facing a delay between specimen collection and the reporting of test results.
 Learning 3: Specialist support during a crisis
Following the Beirut explosion in August, the Water Action Platform set up the Crisis Response Register (CRR) for water industry professionals who are open to being approached in times of national or international crisis. The CRR continues to grow in popularity with over 200 volunteers from 31 countries. Recent success stories include Oxfam Australia, who reached out to 32 Pacific-based CRR volunteers to help during the Monsoon season.
Another example of the range of work undertaken includes an ongoing water contamination issue in a Lebanese village. Local project coordinators are trying to identify the source(s) of contamination with limited technology at their disposal. Ultimately, they want to find a sustainable, long-term, fit-for-purpose solutions and are working with a number of CRR volunteers to achieve this. A disaster-relief organisation which provides training and support during humanitarian crises is looking for more trained, qualified professionals to provide support on water and sanitation. RedR also has a roster of professionals to provide support during a crisis and has paid posts that last from three months to two years.
Learning 4: How safe are water sector workers during the pandemic?
A paper from the KWR institute in the Netherlands has looked at that recurring question of whether wastewater is infectious – and the answer is a clear no. For those in the sector these findings are reassuring. Broadly the safety advice has not changed from the start of lockdown. The adoption of standard good health and safety practises and standard personal protective equipment for water utility workers is both safe and effective.
Learning 5: Stability of utilities in developing countries under threat
The webinar featured an interview with Peter Macy, founder and president of ROCKBlue, which looked at the complex issues around the financial stability of utilities in the developing world, and the impact of the pandemic – which has sent many teetering on the edge of a complete financial crisis. The company helps utilities in Africa secure much needed finance and respond to challenges in order to minimises water disruption, strengthen the relationships between communities, customers and utilities and enhance the long-term financial viability and durability of utilities.
Macy reported that in the early days of the pandemic many utilities were already seeing 30 to 40% drops in revenue, however the forecast is for up to 70% drops over the coming months. ROCKBlue is working with several utilities to help them predict future scenarios for better mitigation plans, carry out rigorous financial monitoring and coordinate between organisations, governments and the private sector. He added it is just as important to address the long-term resilience and the need for increased training and backup staff; more secure forms of payment, such as pre-paid meters; privatising parts of the operation and working with the regulators to increase rates.
Learning 6: Ask for a mask
A paper in the New England journal of medicine has suggested wearing a face mask may inadvertently give people immunity from Covid-19, by both decreasing the chance of catching it and decreasing suffering if you do. The recommendation to wear masks in public was originally made so that asymptomatic people or pre-symptomatic carriers would not infect others.
However, evidence is accumulating which shows a mask wearer is exposed to a lowered initial viral load – enough to trigger an immune response and train the immune system, but not enough to make you seriously ill. This is called variolation and was a vaccination process up until the late 1700s.
Intralogistics and crane systems


The right energychain for Material Handling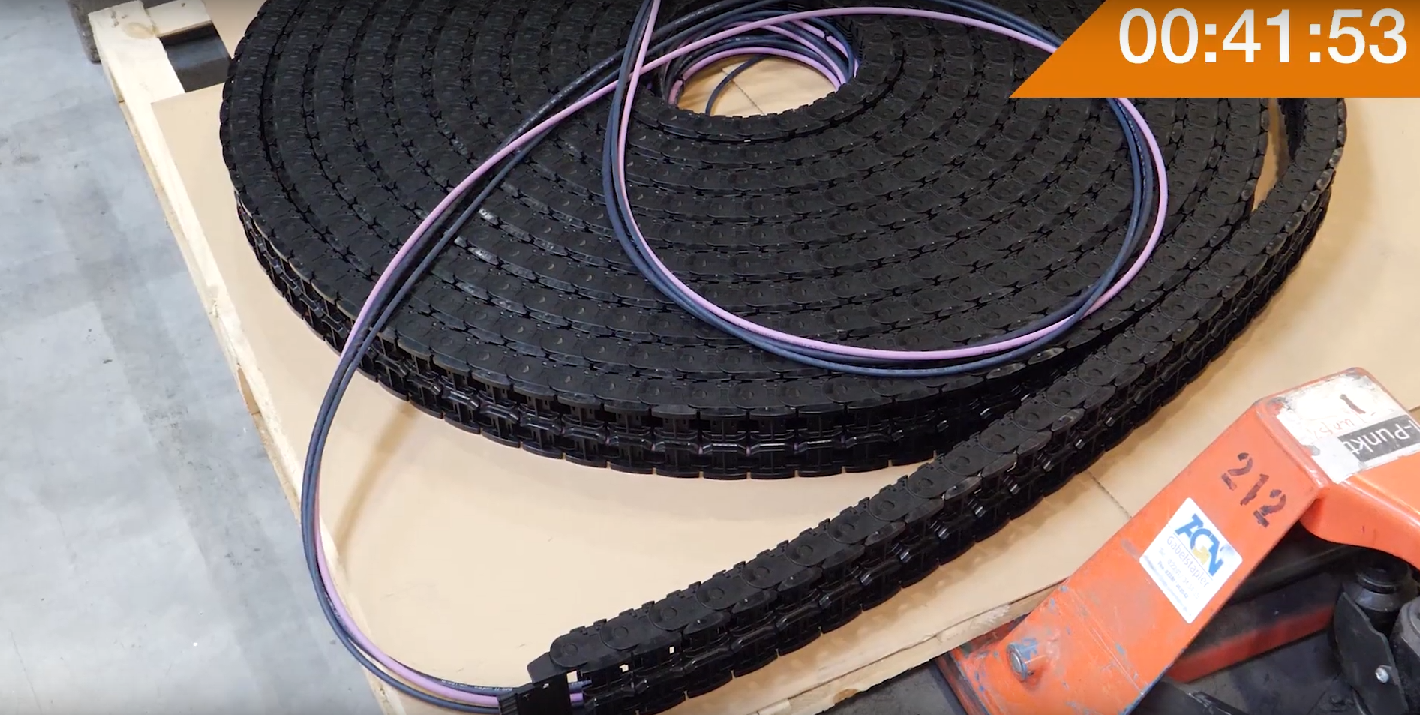 88 % installation time saved with new, inexpensive energy chain for intralogistics and crane systems.
New belt press range for the environment industry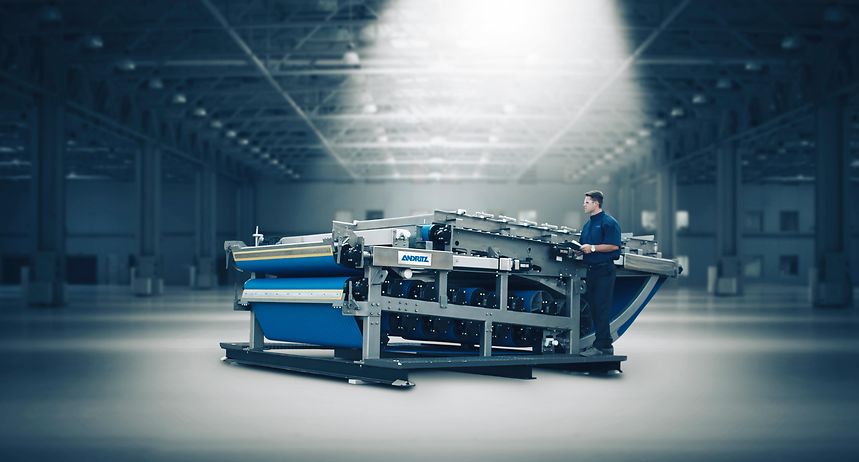 International technology group ANDRITZ presents the SME-Q and the SMX-Q, the new belt presses for the environment industry reflecting the very latest state of the art. Due to their low-profile components, they are extremely operator-friendly and feature high quality design with low maintenance needs, thus ensuring maximum performance in terms of dryness and throughput.
Different Models for a wide range of requirements
The medium-pressure belt filter presses in the new SME-Q range are suitable primarily for standard and medium duty performance levels, while the high-pressure belt presses in the SMX-Q series were developed for medium to heavy-duty performance levels where each individual machine must achieve high throughputs. The two machines include the same features in terms of design and have an extra-long thickening zone, a camber wedge for a steady, optimized pressure increase, a low profile, and an open, stainless steel frame structure for easy access. Both models will provide excellent operating availability and reliability in operation.
Investement versus throughput and perfomance
Compared to the SMX-Q, the medium-pressure belt press SME-Q provides a smaller footprint at lower investment cost and has been specifically developed for small to medium-sized sewage treatment plants and for industrial applications. The investment costs are low due to its optimized structural weight. In addition, the innovative design of the belt press makes it possible to dismantle parts of the machine quickly and easily so that it can be transported in conventional containers or on standard-size trucks.
The high-pressure belt press SMX-Q delivers highest throughputs thanks to its large filtration and pressing area. Its robust frame structure generates high belt tension and high pressure on the sludge to provide the best dewatering performance for a belt press. The specific features of the SMX-Q enable this machine to be adapted to almost any application – even with the most challenging dewatering requirements.
Among the advantages of the new ANDRITZ belt presses are the lower investment costs (SME-Q) compared to other products currently available on the market, perfect dewatering results, highest throughputs, and lowest residual moisture. They offer the right technical solution for municipal and industrial sludge treatment plants, for thickening and dewatering in a single stage (thanks to the efficient thickening zone or combination with a gravity table) and for achieving high efficiency in specific applications such as pulp and paper, manure, biogas, slaughterhouse and chemical sludges.
ANDRITZ SEPARATION
Provides mechanical and thermal technologies and services for solid/liquid separation, serving the chemical, environmental, food, mining and minerals industries. The customized, innovative solutions focus on minimizing the use of resources and achieving highest process efficiency, thus making a substantial contribution towards sustainable environmental protection. In addition, the business area offers technologies and services for the production of animal feed and biomass pellets.