DuPont Personal Protection


Study on reusable cleanroom clothing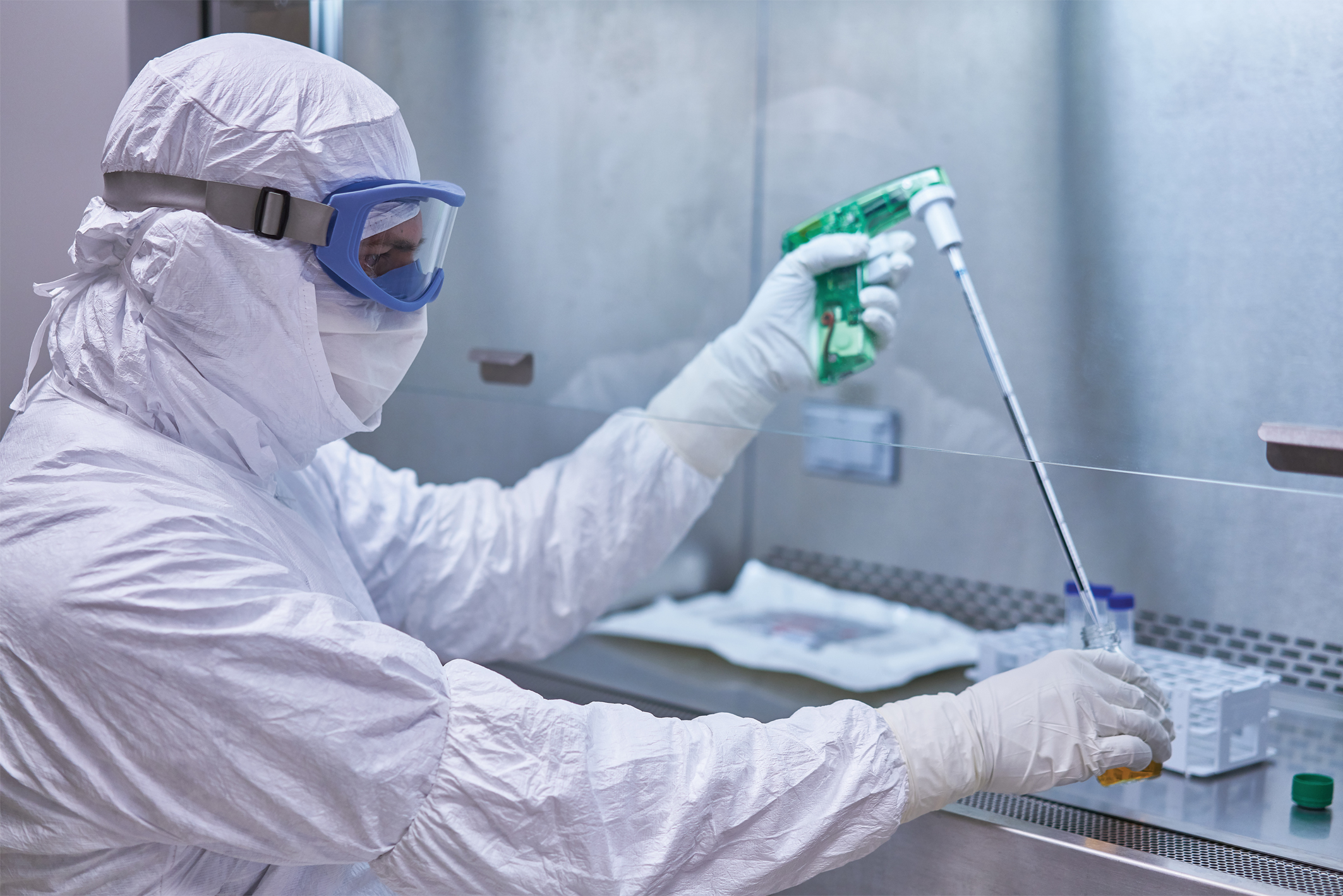 A new study by DuPont Personal Protection which assesses the performance of reusable garments for cleanroom applications could lead to a radical change in controlled environment practices.  The results, which the company has published in a whitepaper, confirm that reusable garments are vulnerable to damage from laundering and sterilization – and that the evidence that a garment has been compromised is often invisible to the naked eye.
The results could have far-reaching implications, particularly for those working in the medical devices manufacturing, pharmaceutical, biotechnology and research industries. Still a relatively new introduction, single-use textiles such as Tyvek IsoClean reduce the risk of contamination and will become an increasingly important element of any contamination control strategy.
Reusable garments used in sterile and aseptic production require repeated laundering and sterilization cycles to maintain their effectiveness, using such techniques as gamma radiation. Physical property data are often available for new cleanroom garments: however, there are less data available throughout the entire garment life. DuPont's new study is intended to address this information gap.
Says Jean-François Teneul, Global Business Manager for the Controlled Environments section of DuPont Personal Protection: "Most contamination within aseptic processing areas is caused by the humans working in the cleanrooms. When selecting reusable garments for use in controlled environments, it is important to understand how they will perform over their intended lifecycle. In addition, for potent product handling, cleanroom garments must perform a dual role: not only to protect the product from the operator, as with aseptic processes; but also to protect the operator from the hazardous chemicals. We felt it was necessary to provide these professionals with data on which to base a more informed choice."
DuPont conducted the study to map the properties of reusable garments typically used in cleanrooms when exposed to repeated laundering and gamma radiation, in order to learn how the performance of those garments changes with each cycle. The scientific study focused on fabric performance and examined garment properties such as polymer structure, permeation, tear strength and Bacterial Filtration Efficiency (BFE) to determine how they are negatively impacted by cleaning and sterilization regimes over time. The tests, which were undertaken by third party laboratories, revealed significant impacts on critical aspects including protection of the process and the wearer, durability and comfort.
Among the key findings were:
Changes in polymer structure: while gamma radiation is effective for sterilization it can also impact polymers that make up reusable garments. Changes to the polymer matrix will ultimately affect the properties of the fibres that make up the garments, and the garments themselves.
Breathability and barrier: barrier decreases while air permeability increases, which means the garment is providing less protection over time.
Particle shedding: as exposure to gamma radiation and laundering increases, so does the amount and variability of particle generation.
Tear strength: increased gamma radiation and laundering exposure reduces tear strength.
Bacterial Filtration Efficiency: with a BFE higher than 98%, single-use textile Tyvek IsoClean has the ability to better filter out bacteria compared to reusable cleanroom textile, which has a BFE below 70%.
These changes are not always visible to the naked eye, so visual garment inspection alone may not be sufficient to understand garment performance. Based on these findings, the study offers the following recommendations:
Consider performance data over the entire garment life cycle.
Enact testing protocols to monitor the performance of garments as they age, based on the risk assessments and needs of each individual cleanroom.
Establish criteria for taking garments out of service when they no longer meet functionality requirements.
In conclusion, Jean-François Teneul says: "Based on the results of our scientific study – and in the context of the draft version of the revised GMP Annex 1, which includes more Quality Risk Management (QRM) principles – the focus will have to be not only on the behaviour and gowning procedure of the personnel, but also on the performance of the cleanroom clothing system and the specific risk assessment of cleanroom garments. The study data will allow the responsible person to make a proper assessment of the contamination risks and costs involved in their applications and to decide whether reusable cleanroom garments or single-use cleanroom garments are the right choice."
The whitepaper 'To Reuse or Not to Reuse: A Life Cycle Assessment of Reusable Garment Properties' contains full details of the methodology and results from the reusable garment study. It is available as a free download here: www.tyvek.co.uk/invisible
Agreement with Cyclica


Merck wants to use AI-augmented Screening Platform
Merck, a science and technology company, announced that it has entered into a licensing agreement with Cyclica Inc. for the use of Ligand Express, a cloud-based in silico proteome screening platform. Ligand Express is a structure-based and artificial intelligence (AI) augmented proteome screening platform that is being used to uncover novel targets that are modelled to interact with a small molecule. This year-long agreement will enable Merck to quickly and efficiently elucidate mechanisms of action, evaluate safety profiles and explore additional applications for a number of its investigational small molecules, including those identified in highly disease-relevant phenotypic screens.
"With scientific curiosity at the heart of everything we do, the pursuit of state-of-the-art research techniques and technologies is integral to complement our internal discovery engine. Artificial intelligence has the power to make the previously unimaginable a reality – we are eager to harness these new possibilities to help drive the discoveries that can transform the lives of people affected by difficult-to-treat diseases."

Belén Garijo, Member of the Executive Board and CEO Healthcare, Merck
"A key part of our R&D strategy is to progress highly promising compounds as efficiently and rapidly as possible," added Friedrich Rippmann, Director of Computational Chemistry & Biology at Merck. "Assessing new technologies is central to how we will advance our discovery programs, and artificial intelligence applications like Ligand Express will provide important insights to enhance how we think about target identification to support phenotypic screening and off-target profiling in general."
"Current experimental protein screening approaches can take up to a year, making it virtually impossible to do this for multiple compounds. We see this as a specific opportunity for cloud-based and AI-augmented technologies to drive drug discovery more efficiently," commented Naheed Kurji, President and CEO of Cyclica. "We are thrilled that Merck will be leveraging the power of our Ligand Express platform to drive their identification of novel targets."
Traditional development of small molecule therapies focuses on specific, disease-associated protein targets. However, once a drug enters the body, it interacts with dozens, if not hundreds, of proteins before it is eliminated from the body. With Ligand Express, it is possible to capture a unique panoramic view of the proteome for a given small molecule. As the technology can model the ways in which a small molecule will interact with all proteins (of known structure), it can help identify both 'on-targets' (interactions that may have a desirable effect on a certain disease), as well as 'off-targets' (interactions that may cause an adverse effect).
Perfectly combined


Innovative assembly and testing solutions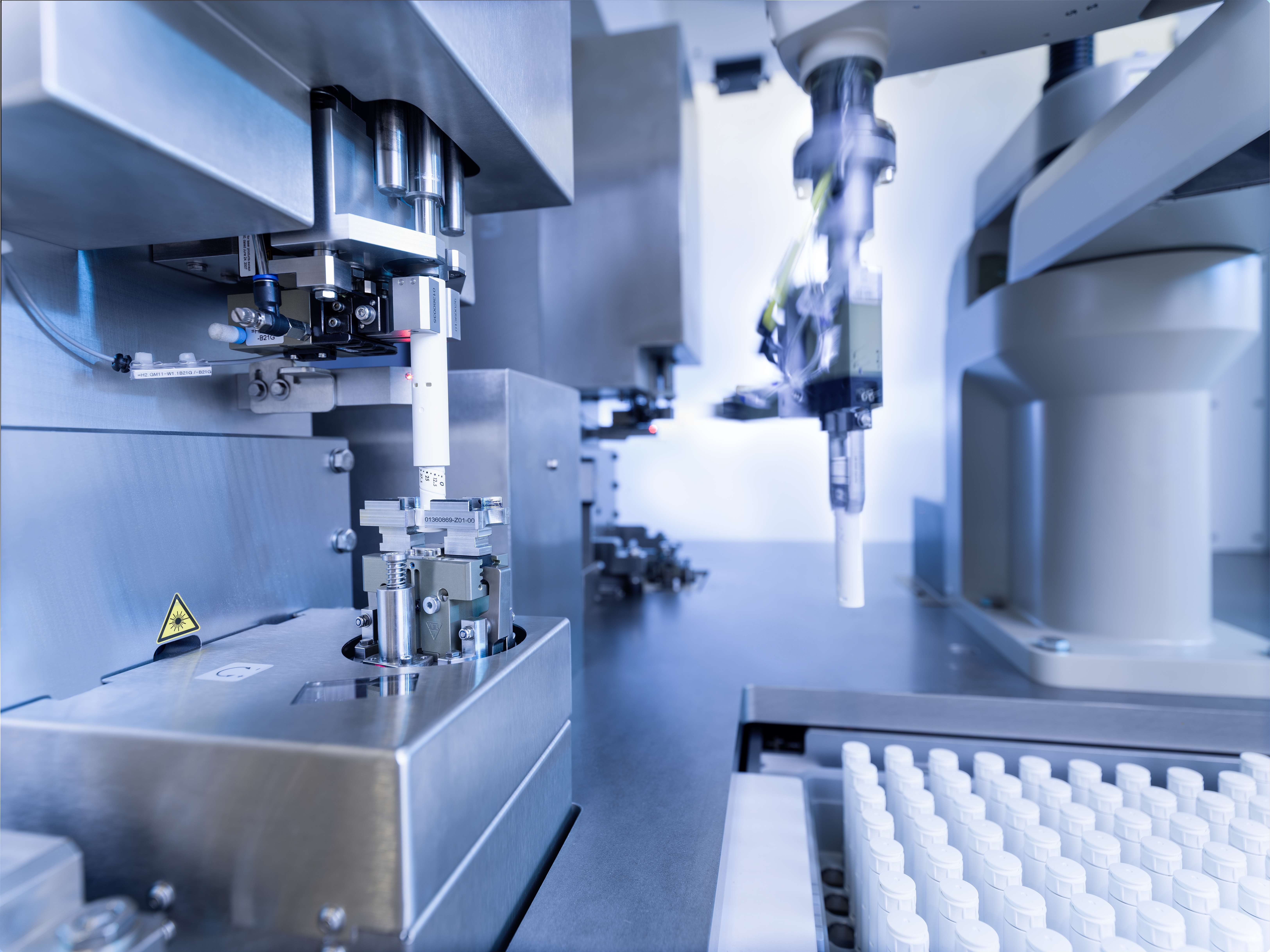 Teamtechnik has further developed its competence in the assembly and testing of injection systems. The German-based production system builder will demonstrate its innovative production and testing systems for pens, auto-injectors and syringes for medical applications at the Pharmapack trade fair on February 6 and 7, 2019 in Paris.
The company offers manufacturers of medical devices extensive engineering experience and expertise in the process technology field. Within its medical engineering division the company places a clear emphasis on assembly and test lines for injection systems. Accordingly, the market-leading system builder has developed a new solution suitable for series production based on LED technology for hardening the glue used for attaching cannulas in glass syringes.
Teamtechnik has developed its own platform for offline testing of injection systems. This fully-automated standard solution enables individual assemblies to be tested, such as dosing mechanisms, through to complete testing with drug release. The testing precision for the torque of a pen may be of the order of newton-millimeters. The TEAMED TEST platform is adaptable to a wide range of product types and customer requirements. Over 30 systems have already been supplied.
The current generation is equipped with a successful package of test software. This allows users to compile testing cycles and to optimize them without programming knowledge. For years the company has invested intensively in know-how for host PC and test software. 'For reliable series production of injection systems we offer a comprehensive, worry-free package': Assembly, feeder technology, test system and software all come from the same source and have already proven themselves successful', says Peter Ritter, Executive Vice President Medtech Division at Teamtechnik.
Booklet wrap-around label


More communication space on round containers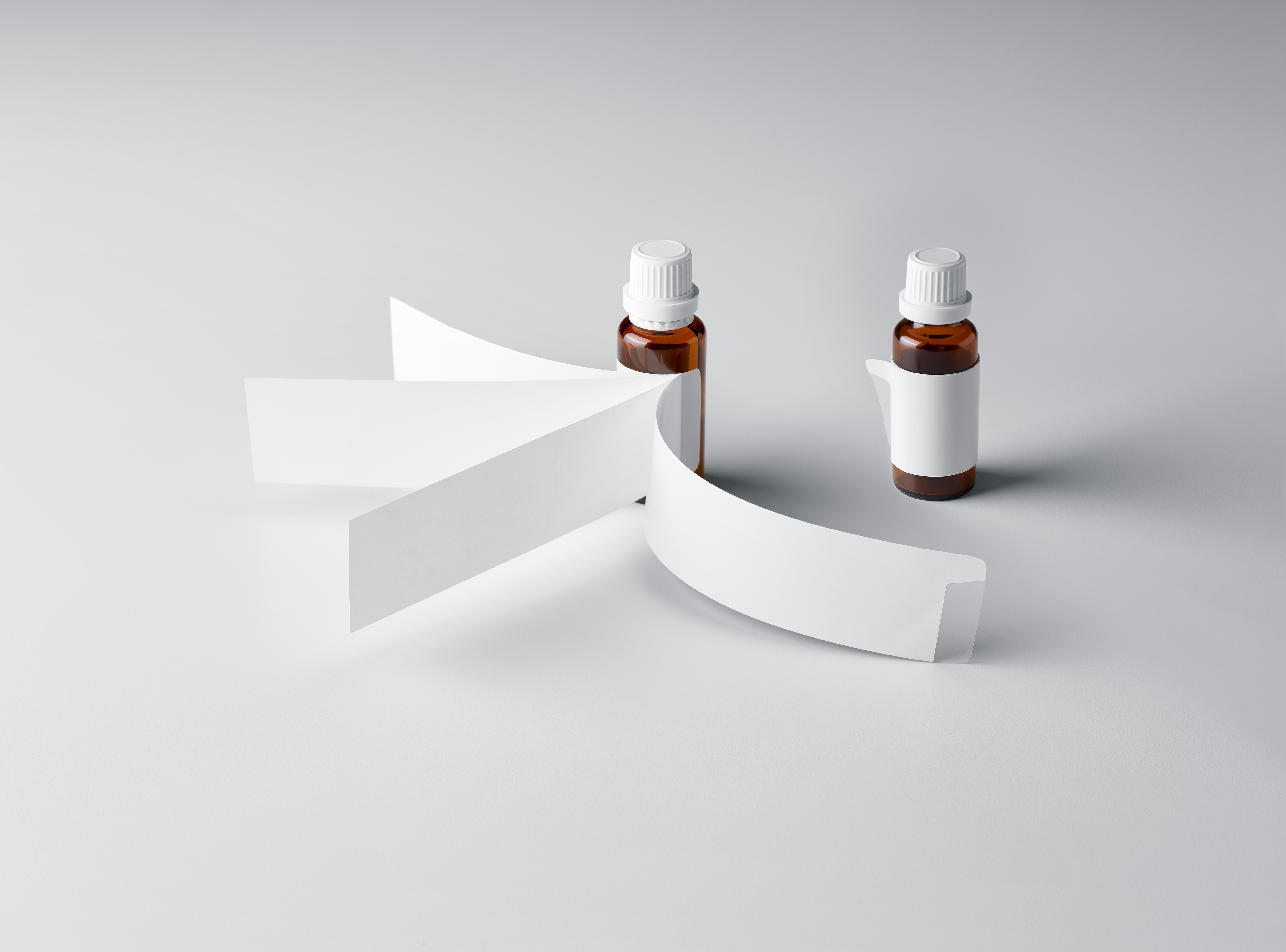 Pharma packs are now used to communicate much more than just product information. Nowadays, pharmaceutical manufacturers want to use the packaging to provide details of clinical studies, descriptions in numerous languages and information regarding correct usage. In order to provide them with additional space for this purpose, the August Faller Group has expanded its already extensive portfolio to include a new product: the new multi-page booklet wrap-around label for round containers.
It is useful for doctors, chemists and patients when pharmaceutical and healthcare product packaging contains important information. This can range from descriptions in multiple languages to details of clinical studies and marketing campaigns that offer a purchase incentive for non-prescription products. The direct communication space provided on small bottles and jars is usually very limited. The August Faller Group's new multi-page booklet wrap-around label significantly increases the space available to pharmaceutical manufacturers. The major benefit here is that the information is directly applied to the primary packaging or container – so it is always at hand.
Wide-ranging possibilities, attractive appearance
The packaging specialist is able to produce this combination of label and package insert with anywhere from two to 32 pages, according to customer needs. It is enclosed in transparent foil, which protects the label while at the same time giving it a high-quality look. What is more, it is possible to apply Braille to the top surface. The basic label itself is also made of a PP foil, in this case with a white finish. 90 g/m² coated paper is used for the booklet. Variable data, such as a 2D data matrix code can also be printed on request.
Flexible to apply, easy to open
The pharmaceutical expert also offers its customers attractive solutions for the booklet wrap label in terms of application and opening options. It can be applied to round containers both as a permanent attachment and in detachable form. If parts of the label are relevant to the patient file, these can be made removable. In all types, an opening tab and a shortened base label ensure that users of all ages can access the information conveniently.
For round containers made of glass and plastic
In order to ensure that both small-scale and large-scale manufacturers in the pharmaceutical and healthcare industry can benefit from the new solution, the label can be applied manually or by machine to glass or plastic containers. Mechanical application involves the label being affixed directly off the roll with the spine first.