South African packaging manufacturer is acquired by ALPLA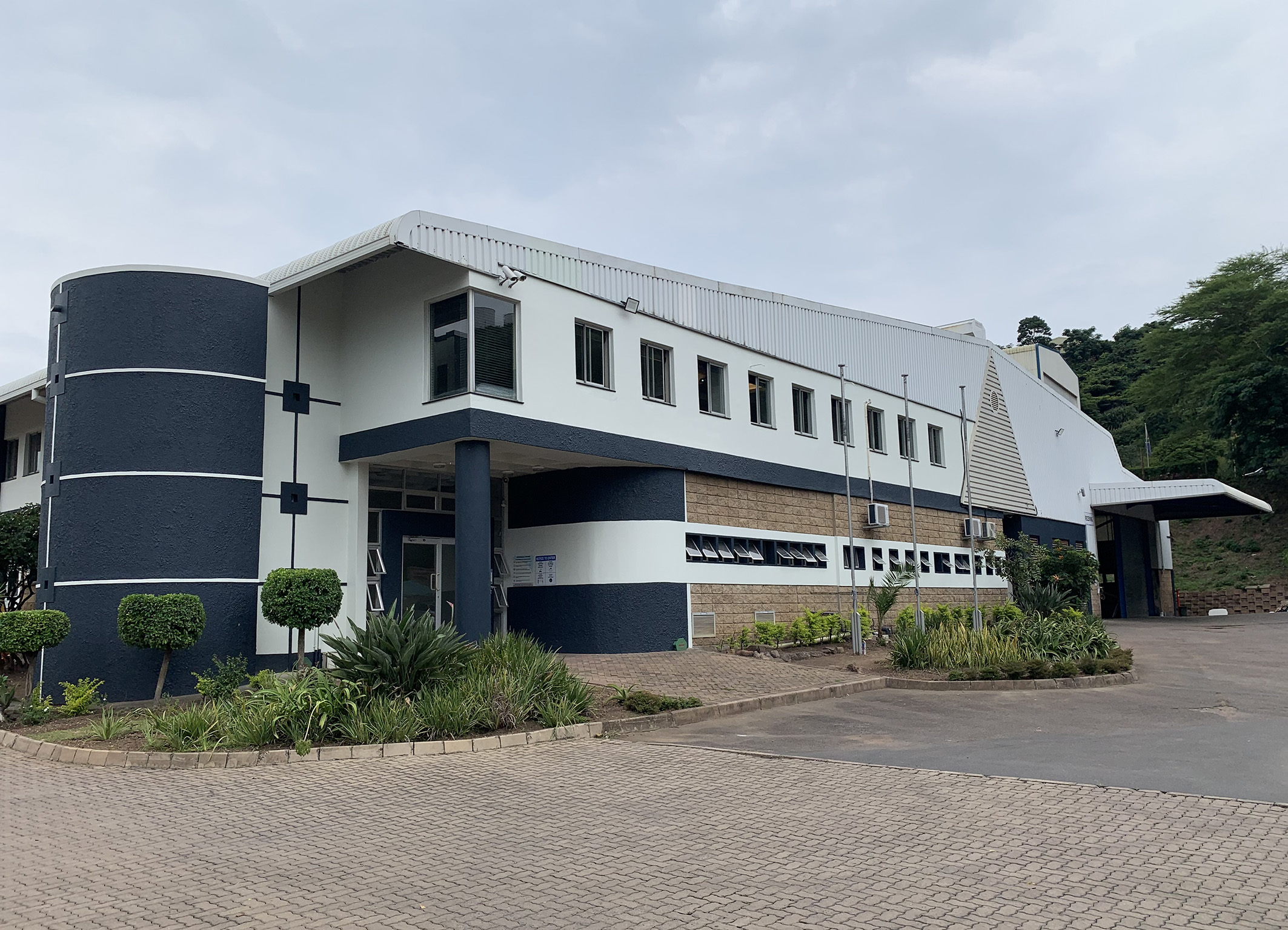 Acquisition of Verigreen Packaging complements product portfolio in Africa
ALPLA Group, the internationally active manufacturer of plastic packaging and recycling specialist, has acquired Verigreen Packaging, a manufacturer based in Durban. The company specializes in bottles and canisters for lubricants such as motor oils.
The Group has acquired the lubricants division of South African packaging manufacturer Verigreen with effect from July 7, 2021. Verigreen Packaging employs 25 people at its Durban site.
"This acquisition fits perfectly into our strategy. It allows us to enter a market segment in which we were not previously represented in Southern Africa and generates synergies for our existing customers as well as opportunities to further diversify our portfolio."

– Mike Resnicek, Managing Director Sub-Saharan Africa
ALPLA is strengthening its commitment to the region with the purchase. In 2017, it had acquired Boxmore Packaging, the African market leader in the production of PET bottles, PET preforms as well as closures. A modern production plant including regional headquarters is currently being built in Lanseria, near Johannesburg. There is also a production facility near Cape Town. The acquisition of Verigreen Packaging adds a plant in the country's third largest city, Durban. Outside Africa, the company already has a great deal of experience in the production of packaging for lubricants.
"Design & Labeling" for command devices and operating fronts
With the new "Design & Labeling" brochure, RAFI presents the wide range of individual labeling options for its operating components and assemblies. Depending on the material, product and quantity, the manufacturer offers different labeling and marking techniques that increase the intuitive recognition value and operating safety of actuators or operating fronts.
The possibilities range from self-printable inscriptions, e.g. for RAFIX and RAMO command devices or LUMOTAST monobloc pushbuttons, to direct component labeling applied by RAFI using imprinting, engraving and laser, to the design of actuator surfaces using 2K injection molding. In addition to digital printing, the printing processes offered by the manufacturer include pad printing and anodizing.
While pad printing can be used to apply distortion-free printed images even to complex three-dimensional bodies, anodic printing ensures chemical- and temperature-resistant printing of aluminum pushbutton caps in the highest quality. For decorative foils for operating and display panels, the company carries out multicolor design with screen printing.
The brochure also lists a wide range of label holders for USB feedthroughs, key and other switch types, as well as adhesive labels for the various emergency stop pushbutton series. The "Design & Labeling" brochure is available for download on the website www.rafi.de.
Two Live-Webinars from Domino


Labelling solutions for serialization requirements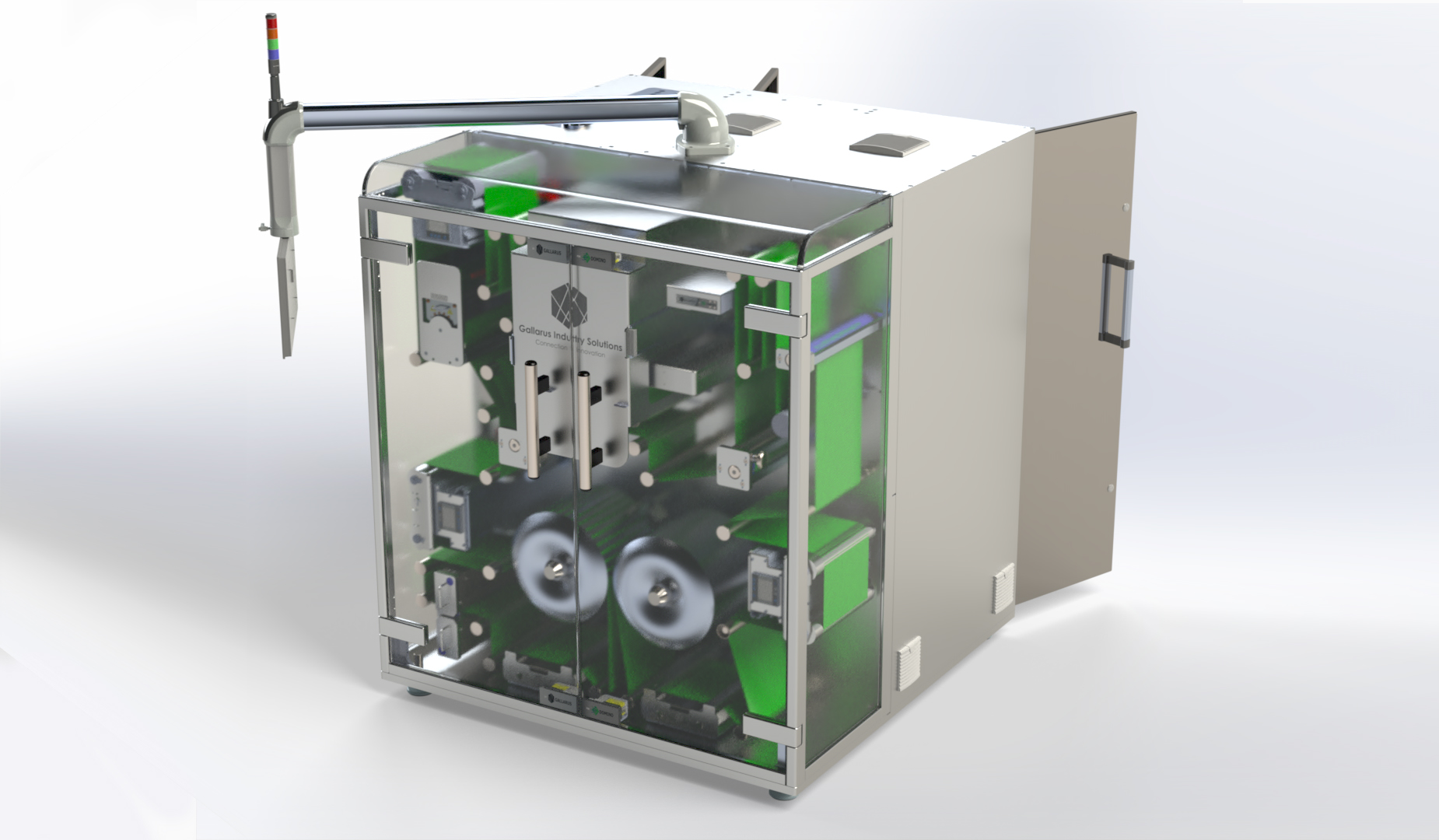 Future-oriented manufacturing processes are key to maintain competitive advantages. Domino is a global provider of future-proof coding, marking and labelling systems, who supports manufacturing companies and original equipment manufacturers (OEMs) in selecting the appropriate technologies to be compliant.
In order to implement industry-specific requirements, Domino's products are used to code traceability and regulatory information on primary, secondary and tertiary packaging. The industries they serve include life sciences – in particular medical devices and pharmaceuticals –, tobacco, personal care and fast moving consumer goods. To touch base with latest legal requirements such as product-level serialisation and the Russian cryptocode, Domino organizes two Live-Webinars with Volker Watzke and Bart Vansteenkiste – experts in latest coding and marking trends. Both Webinars will be in english.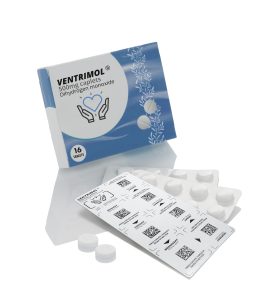 Join the first Live-Webinar: Go digital – Digital printing as future-proof solution for pharmaceutical manufacturers
With Volker Watzke, EU Medical Devices Sector Manager at Domino
Date: May 18, 2021
Time: 14:00 BST
Duration: 30 minutes
Topic: Over the last couple of years serialisation at pack level has become a global requirement in the pharmaceutical industry. In the future, serialisation of individual pockets of a blister pack will become the new standard, in order to further enhance patient safety and reduce medical errors. In his Live-Webinar Volker Watzke, EU Medical Devices Sector Manager at Domino Printing Sciences, will showcase how pharmaceutical applications can benefit from digital printing technologies, in terms of cost savings and increased efficiency. He will further discuss why digital printing technologies offer a competitive advantage in helping you react more easily to future legislative changes.
"In pharmaceutical manufacturing, code quality and legibilityare of key importance. Hence flexible supply chains are beginning to play a much greater role in pharmaceutical manufacturing. State-of-the-art technology is a necessary investment to keep up with future legislation and market trends."
Join the second Live-Webinar: Russian cryptocode legislation & its impact on industries
With Bart Vansteenkiste, Global Sector Manager – Life Sciences at Domino
Date: May 19, 2021
Time: 9:00 BST
Duration: 30 minutes
Topic: In this webinar, Domino will share their experience in the pharmaceutical sector by discussing the new Russian track and trace system CHESTNY ZNAK. It will highlight the challenges of printing larger scale 2D data matrix codes without disrupting the production line speed or efficiency. This presentation will also provide an overview of the next steps in the roll out of the Russian governments legislation, specifically looking at other consumer goods and sectors that will soon have to comply. Consequently, this webinar is not just for those from the life sciences sector, but for any manufacturer that is, or will soon be, confronted with these new requirements.
"Since 1st July 2020, certain items that are sold in Russia and goods that are imported into the Russian market, require a special cryptocode. One of the biggest challenges is the complexity and  size of the 2D code itself. Consequently, redesigning packaging and reduceding line speeds are often the result. However, we at Domino are here to help, so challenge us!"
Cooperation for sustainable investment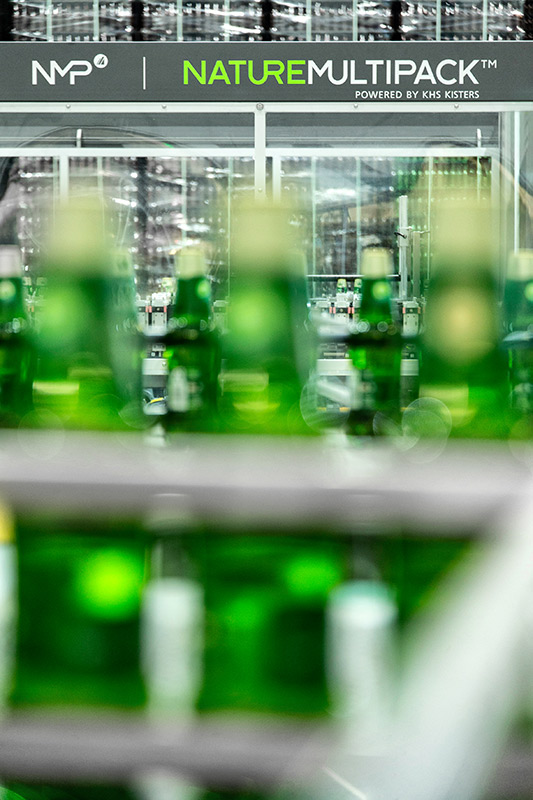 KHS and Martens are continuing their joint strategy for reducing packaging material. Just last year the traditional Belgian brewery invested in an Innopack Nature MultiPack machine which uses adhesive dots to join PET bottles into stable packs. Now the group is planning to purchase a second NMP machine, which processes cans, from KHS. Thanks to the expansion the brewery will have greater flexibility to meet the market's growing demand for environmentally friendly packaging. The NMP project is just one example of the Dortmund-based full-range supplier's steadily growing portfolio of sustainable packaging solutions.
Since 2020 the company has been relying on the material-saving Nature MultiPack from KHS. Together the long-standing partners implemented film-free six-packs made of PET bottles for the retail trade. The response to the alternative to classic shrink film has been very positive:
"We were able to convince both our customers and consumers. The high demand shows that environmentally friendly packaging is in high demand."

– Jan Martens, Brewery Manager
Into new markets with Nature MultiPack
Thanks to the new line, the Belgian beer producer will in future be able to process not only PET bottles but also cans into stable yet easily separable packs. This eliminates the need for shrink film or cardboard packaging and reduces material consumption by up to 90 percent. "This benefits both consumers and the environment," says the brewery boss.
While the brewery produces at an output of up to 54,000 containers per hour, which is sufficient for them, KHS now also offers the Innopack NatureMultiPack machine for the high-performance range. This further developed variant enables up to 90,000 containers per hour – and even up to 108,000 if the capacity is exceeded.
This should make it possible to penetrate new markets. "Retailers are increasingly looking for environmentally friendly packaging options. I am very confident that our resource-saving Nature MultiPack solutions will meet with great interest," predicts the brewery boss. Now his brewery has the necessary flexibility to meet the current needs of the trade in the best possible way.
Secondary packaging: KHS offers an extensive portfolio
The Nature MultiPack is just one example of the continuously increasing variety of sustainable and forward-looking secondary packaging from KHS. The Dortmund-based full-range supplier pursues a clear strategy of taking a holistic view, as Sören Storbeck, Global Product Account Manager Packaging at KHS, explains, "Our overriding aim Page 3 of 6 is to meet every need of our customers in the best possible way. We therefore rely on a comprehensive portfolio of line and packaging solutions, as well as on our global service network, which is available to our customers around the clock."
The line manufacturer's latest innovations include the Innopack Kisters Wraparound Shrink Paper Packer (WSPP A), which can pack cans either in paper, cardboard or film. This variety is made possible by the modular design of all Innopack Kisters machines. This allows existing models to be quickly and flexibly retrofitted with additional paper functionality. With its combination of different process modules, a WSPP A, for example, can process three different types of secondary packaging: the wraparound carton, the tray, and the pad, which can be wrapped either in paper or shrink film. As of now, it is also possible to process film made from 100 percent recyclate on Innopack Kisters machines – without any loss of quality or performance.
Another pioneering packaging alternative can be produced with the new Innopack Kisters CNP (Carton Nature Packer). This high-performance, flexible packer uses corrugated cardboard and solid board tops to join cans together to form rigid packs. KHS' development spirit doesn't stop there, however: "We're striving for even more efficient and sustainable solutions – whether in the field of primary, secondary, or tertiary packaging," says Storbeck. "Together with our customers and partners we're constantly working on conserving even more resources and further strengthening the recycling loop."