New flexible safety system


Smooth upgrading of process plants
Hima Paul Hildebrandt, provider of smart safety solutions for industrial applications, has brought a new programmable safety system onto the market. The flexible and scalable Hi-Quad X is a further development of the Hi-Quad, which has been securing over ten thousand applications worldwide for around 30 years. It fits seamlessly into Hima's Smart Safety Platform.
The Hi-Quad X is not just a flexible, efficient safety system; it is also an important component in Hima's new, technically coherent Smart Safety Platform, which unifies all safety systems of the company. Hardware and software are closely aligned. Plant operators thus receive a scalable solution which they can use to cover the complete safety and security requirements for small single applications right through to complex architectures of large-scale plants in line with requirements.
The Smart Safety Platform is based on the use of basic components which are identical for all Hima product families, including operating system, engineering tool and communication via Safe Ethernet. The fact that platform components can be combined freely means that virtually every customer solution can be developed and implemented. The holistic approach enables companies to use a solution from one source, thereby reducing the complexity of their plants considerably.
New performance dimensions, flexible system architecture and integrated intrinsic safety

With the implementation of the proven platform technology, the Hi-Quad X reaches a new performance dimension. Users thus benefit from a reduced system cycle and reaction time, particularly for floating point calculations. The increased diagnostic capability, which permits quicker defect tracking during maintenance work, provides additional benefits. On the one hand the more flexible system architecture enables the timely use of redundant modules right through to complete redundancy. On the other hand retrospective adaptations to the system for application programs, hardware and communication can be undertaken – even during operation.
The Hi-Quad X system also enables the use of SIL3 modules with integrated intrinsic safety (Ex protection). Users no longer need a separate isolation amplifier for their intrinsically safe SIL circuits. The benefits of the diagnostics provided can therefore be utilized up to the field device without any losses. Other benefits include the simplification of planning, documentation and furnishing proof of the intrinsic safety. The fact that flawed plant outages due to defective isolation amplifiers are no longer an issue is another huge bonus. This is made possible by the redundant connection options which always permit the exchange of defective system components during operation.
The Hi-Quad X system can of course be connected with every basic process control system (BPCS), even on a redundant pathway. It then continues to run independently even if an error occurs in the BPCS or in the communication. The security mechanisms which are installed assist with this process. They create a virtual and also a physical separation when standard protocols are used.
Hima customers who already use Hi-Quad systems benefit from the upgrade to Hi-Quad X with short plant outages and considerably reduced costs when compared to new installations. The I/O modules including field wiring can continue to be used. This enables users to make savings in terms of investment and costs for testing and documentation.
Reliable drive solutions


SIP planetary gear units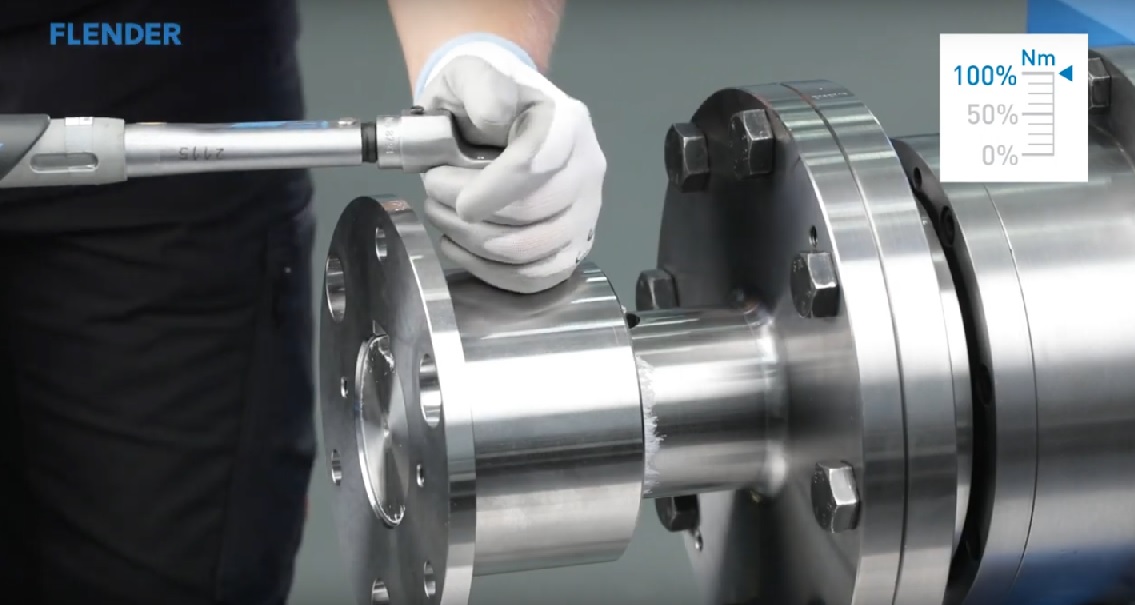 The demanding applications in the raw materials extraction and process industries call for precise, reliable drive solutions, whether these are for slide-tilt table presses, gripping and rotating arms or apron conveyors. Maximizing efficiency over the entire life cycle of your plant depends on maximizing your drive availability. The film shows how you can achieve this.
Accurate transmission of torques


For the big drive
Safe and accurate transmission of torques is essential for precision drives of cross cutters. This is ensured by the use of steel bellows couplings with force-fitted shaft-hub connection.
The metal bellows couplings of the KXL series from Jakob Antriebstechnik were designed for medium and large drives up to a maximum of 65,000 Nm. A special design feature is the three-piece design with a flexible bellows package as an intermediate piece. This removable intermediate piece, consisting of an optimized, torsionally stiff stainless steel bellows with 2 bellows shafts per side and a variable length intermediate pipe, is frictionally connected (screws ISO 4017 / 10.9) with the two hubs. This results in a considerable ease of assembly, as e.g. can be omitted in the maintenance or service case a costly disassembly of the heavy drive or driven units. The designer has several hub variants available for the specific application. The extremely favorable moment of inertia and the rotationally symmetric design ensure good dynamic performance. The KXL couplings are particularly suitable for precise drives, such as for printing presses, cross cutters, main spindle drives, transfer axes or transmission connections. A media transport or a parallel drive train through the coupling interior is basically possible. The connection to the shafts can be done either as a conical clamping ring hub or as a flange hub.
Hub Type A
Frictional, backlash-free conical clamping ring connection – outside – bellows package radially freely removable. For the overall length "L4", the axial lengthening of the bellows package of 4 mm is already taken into consideration during assembly.
Hub type B
Frictional, backlash-free conical clamping ring connection – internal bellows package radial NOT freely removable.
Hub Type F / G
Mounting flange according to ISO 9409 or customer specification – centering outside or inside. Dimensions of flange hub F and G of L13, L19 and D6, D9, D10, D11, D12 according to customer specifications.
Hub Type A / B
Frictional, backlash-free conical clamping ring connection – outside / inside. Bellows package radially NOT freely expandable
Syntegon


Processing and Packaging Technology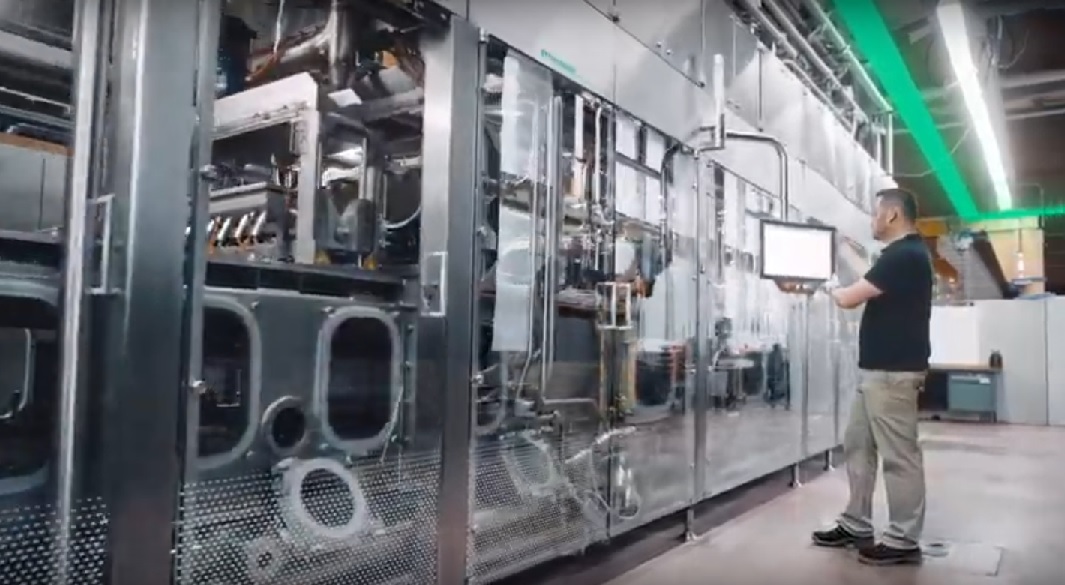 Syntegon – the new name in processing and packaging.
Formerly Bosch Packaging Technology – Today: Syntegon. Your global partner for processing and packaging technology in the pharmaceutical and food industries.
Syntegon is a supplier of process and packaging technology. Wether it is dry, liquid, aseptic, clean or ultra-clean we have the perfect solution to pack your valuable goods and if needed we track them around the world. Processing and packaging for a better life. That´s what Syntegon Technology stands for.