Cloud-based digitalization solutions


Smart connection panel with LAN link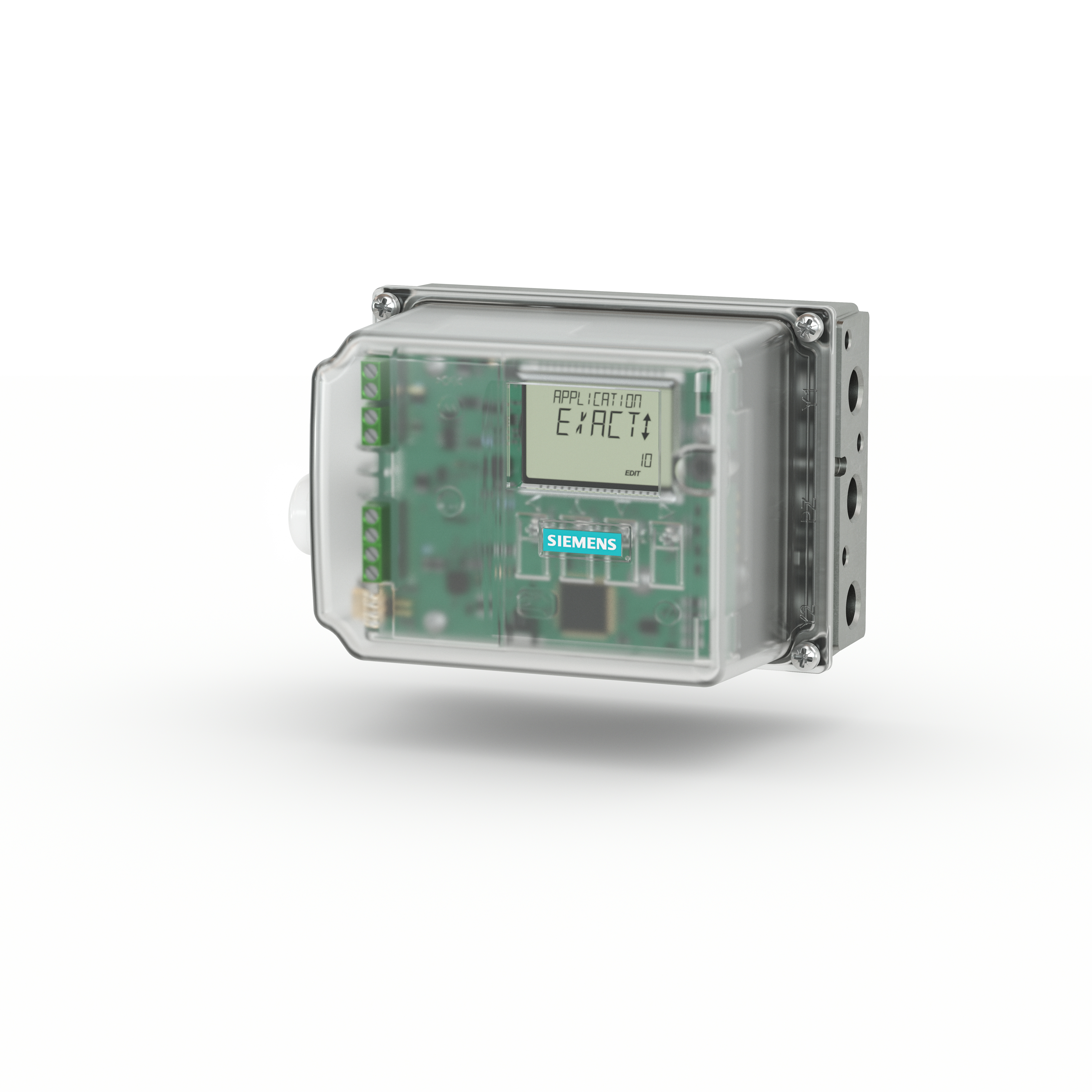 The new Sinamics Connect 300 from Siemens provides a simple plug-and-play solution for integrating converters of the Sinamics family into the IT world. The new solution is suitable for low-voltage converters and supports cloud-based digitalization solutions. MindSphere applications such as Analyze MyDrives can now be used directly via Sinamics Connect 300. Sinamics Connect 300 is an IoT gateway with its own dedicated LAN connection. The converter is connected directly to the Sinamics Connect 300 terminal block. Parameters, operating data and statuses are being transmitted over universal serial interface protocol and can be retrieved at any time. No modifications are necessary to the hardware or firmware of drives used with Sinamics Connect 300, nor do PLC programs need to be adjusted. Commissioning takes place conveniently and simply using a web server user interface. Sinamics Connect 300 does not bring about any changes to the data and signal flow of the machine automation, nor does it place any additional load on the field bus of the machine or plant. This makes the use of Sinamics Connect 300 completely independent of the automation and enables rapid, trouble-free and low-cost commissioning. The simultaneous connection of up to eight drives opens up outstanding economies of scale, and the Sinamics Connect 300 is also highly suited for machine users looking to directly upgrade heterogeneous legacy machine fleets in brown field projects.
Analyze MyDrives now available for MindSphere version
The MindSphere app Analyze MyDrives is being prepared for use with the latest MindSphere version. Analyze MyDrives allows operators to monitor the drive components of their machines. The app collates and evaluates all the operating data, and can be used to analyze and visualize any parameters, or to define the threshold values and work area. By continuously monitoring power consumption, torque and frequency, it enables the determination of actual maintenance requirements. As a result, machine operators are informed about any critical operating statuses within the drive train, and machine builders are able to offer servicing tailored to actual needs. Regular machine maintenance performed generally at predefined intervals is no longer required, enhancing machine capacity utilization and productivity while reducing maintenance intervals and downtimes. The analysis of operating data also enables predictive maintenance and so reduces the risk of unscheduled costs, allowing all optimization potential to be channeled into energy-saving measures
Product Video


Speed controllers with push-lock system
Expansion of the Lyon location


Expertise for advanced analysis
Endress + Hauser has expanded its center of competence for advanced analysis in Lyon, France. The Group invested 2 million euros in a new production facility and office space to meet the growing demand in the area of advanced process analyses.
From Lyon, around 20 employees support Endress + Hauser sales centers across Europe in the application and sales of advanced analysis technology, with a focus on the project business and after-sales services. Ten sales centers across Europe already have specialists on board to handle this complex field of activity.
Customer-specific manufacturing
The new 630-square-meter production facility will be used for customer-specific manufacturing and the assembly of complete analysis systems. Rounding out the facility are offices, rooms for factory acceptance tests and space reserved for future use. The adjacent 1,500-square-meter office building, which opened in 2017, is also home to the Endress + Hauser France regional sales office. With a total of 7,000 square meters, the property offers sufficient space to grow the location even further.
Strategic focus
"The expansion of the Lyon location allows us to do an even better job of bringing our expertise in the field of process analysis to our customers," emphasized Matthias Altendorf, CEO of the Endress + Hauser Group, during the dedication ceremony on 17 July 2019. "This is an important strategic goal for us and helps our customers acquire more information from their processes."
Analysis portfolio expands
Advanced analysis provides immediate information related to material properties and product quality. The company continuously develops its analysis portfolio to provide online monitoring of quality parameters, for example through spectroscopic techniques. This allows customers to reduce time to market and optimize their processes. Customers in industries such as life sciences, chemical, food & beverage and oil & gas can benefit the most from Endress + Hauser's advanced analysis portfolio.
Advanced technologies
The Lyon location combines the expertise of the firm and its subsidiaries Kaiser Optical Systems and SpectraSensors under one roof. The Raman analyzers from Kaiser Optical Systems are used to examine the composition and material properties of liquids, gases and solids and enable the real-time measurement of product characteristics. SpectraSensors is a leader in the field of TDLAS technology, which can be used to reliably measure trace-level concentrations of gases.
Bilfinger tops 2019 "Lünendonk Liste"


For eleventh consecutive time
Bilfinger once again has been ranked "Number 1" among the major industrial services providers in Germany. Its top listing in the survey-based ranking compiled annually by the market research firm Lünendonk & Hossenfelder GmbH marks the eleventh time in a row that the Mannheim-based company takes first place among the top industrial services providers. At more than a billion euros, Bilfinger's domestic revenue for 2018 was significantly ahead of the runner up. When it came to total revenue earned, Bilfinger's performance was actually four times that of its closest rival among the top three.
"I'm pleased that we have been the front runner since 2009. This success belongs to our employees who enhance the efficiency of customer's assets, ensure a high level of availability and reduce maintenance costs. The award encourages us to further expand our market position."

Bilfinger CEO Tom Blades
In its poll, Lünendonk asked respondents to name the four most important players on the German industrial services market. That Bilfinger is dominating the competitive benchmark is shown by the fact that 88% of those surveyed named the company. The industrial services provider enhances the efficiency of assets, ensures a high level of availability and reduces maintenance costs.
With its innovative, groundbreaking and intelligent products and maintenance strategies, the company is able to boost the efficiency of industrial plants and facilities while concomitantly reducing their ecological footprint. One example is Bilfinger's "scrubber" solution, a sort of catalytic converter for the maritime shipping industry. Scrubbers reduce the sulfur-dioxide content of the waste gas produced when heavy oil is burned by nearly 100 percent. Bilfinger successfully has established itself on the market with this technology, securing an order volume of more than 100 million euros.