Fresh fragrance on feminine hygiene products


Smallest quantities sprayed continuously but flexibly
A new project of Visctotec Asia at the end of 2019 was the application of a fragrance on top of feminine hygiene products. Before implementation, dosing tests were carried out for the customer. A preeflow Eco-Spray dispenser was employed for this. The aim of the tests was to check the dosing accuracy and repeatability of the Eco-Spray for the small quantities. A particular challenge was to achieve precise results for various different products. Various quantities were to be tested for several products in the customer portfolio: 1.5, 1.8 and 2.5 mg per part – to allow flexible automated production. The in-depth dosing tests consistently demonstrated the accuracy and consistency of the small volumes required for the process. With the preeflow spray dispenser, Visctotec Asia is able to spray with less than 1 % deviation from the nominal value.
An example from the customer's portfolio: The parts to be dispensed run in a roll form under the Eco-Spray. The speed of the roll is over 1,500 parts per minute. At the final stage, the customer wants to apply a small amount of <1.6 mg of fragrance to each product. The material is gravity fed from a container suspended about 2.5 meters above the floor. The method used up to now could not precisely dose such a small volume in each part and had poor repeatability. In conclusion, the customer decided to purchase the Eco-Spray from preeflow to integrate the spray dispenser into the existing line.
The key to success: The dosing tests proved that the customer required volume accuracy and consistency for product model could be achieved. In addition, the change from a pressure tank or gear pump tank, which was previously used, to product being fed by a gravity tank was convincing. An analog signal with PLC now also makes it possible to link the speed of the production line with the flow rate of the dispenser. This means that the amount of liquid to be sprayed can be dynamically adjusted according to the speed of the roll.
Power Supply Product


Bi-directional DC-DC converter series has extended voltage
TDK Corporation (TSE 6762) announces the introduction of the EZA2500W-32048 TDK-Lambda brand bi-directional DC-DC converter model to its EZA series. The extended high voltage range now covers 260 to 400Vdc and the lower voltage 36 to 65Vdc. The operating temperature has been increased to -10 to +50°C. Double sided protective board coating and long-life dust resistant fans have also been included.
Designed for energy storage systems with rechargeable batteries, this 2500W digitally controlled, compact 1U power supply can seamlessly change conversion direction from high voltage dc sources, powered by solar or wind, to 48Vdc batteries and vice versa. Other applications include lithium-ion battery testing as well as the use of regenerated energy from robots, cranes, autonomous ground vehicles and lifts. The EZA2500 can be used to replace large power resistors currently used for lift braking and use that previously dissipated energy to charge batteries. That stored energy can be used to either provide peak power for high torque demands or as battery back-up for power cuts.
The output voltage and current can be programmed and monitored using the RS-485 communications port. Multiple units can be operated in parallel by using the RS-485 interface to set units for "droop mode" current share. Alarm signals are also accessible, as well as remote on/off and under/over voltage functionality. The high voltage (grid) to low voltage (battery) isolation is 3,000Vac, grid to ground 2,000Vac and battery to ground 500Vac.
The dimensions for the EZA2500 are 43.6mm (1U) high, 423mm wide and 400mm deep. All models in the EZA series are certified to the IEC/EN/UL 60950-1 and IEC/EN/UL 62368-1 safety standards with CE marking for the Low Voltage, EMC and RoHS Directives. A five-year warranty is standard.
Smart Glasses


Modern Customer Support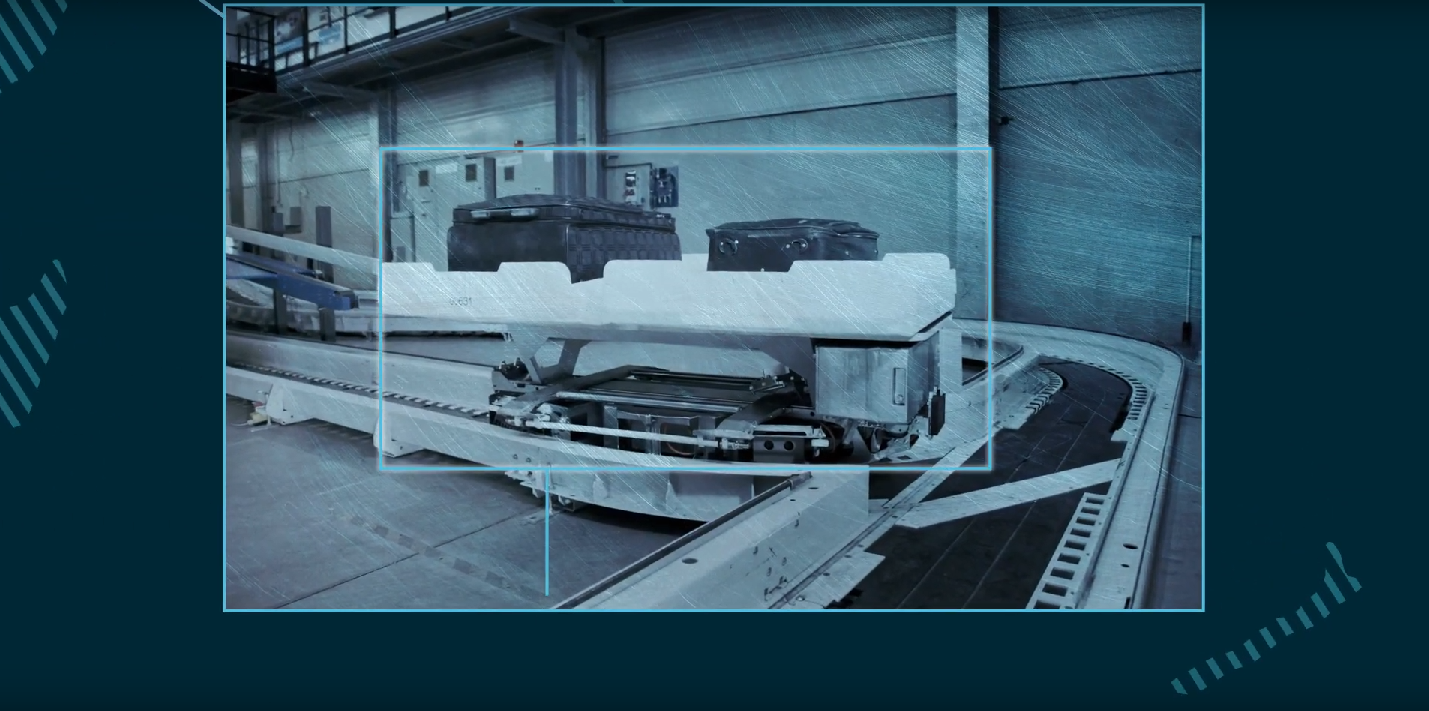 Malfunctions and standstills that occur during manufacturing, further processing or dispatch, may become expensive for a company. Beumer Smart Glasses are a cutting-edge product providing fast and easy support. Beumer receive a video of asituation and are able to identify and solve the problem.
New information


Industry 4.0 progress
In an ordinary year, PI (Profibus & Profinet International) would already – and once again – have presented its progress on Industry 4.0 work at the Hanover Fair – but this is no ordinary year. Nevertheless, the working group experts are working tirelessly on implementing concepts like the use of Profinet over TSN, fail-safe machine-to-machine communication and information models for vertical communication – virtually and at a safe distance, of course.
Obviously, this is not an easy time for an organization which has committed itself to the networking of automation systems, and especially also those of technical experts. PI has been part of the digital transformation from the very beginning, though, which makes it ideally equipped for this situation. This being the case, it is no wonder that the working groups chose to continue developing their concepts. Online meetings and processes have been part of everyday work at PI for many years, enabling effective and easy cooperation. To share this progress with Profinet users as well, PI is now implementing a number of different virtual methods of communication.
The focal point of this communication is the PI website, www.profibus.com/I40, where "Industry 4.0" is being rolled out again in its entirety.  PI is focusing on the highlights of its Industry 4.0 work here, beginning with Profinet over TSN, OPC UA Safety and vertical communication. Additional concepts will be addressed and added successively over time. PI won't just be providing an overview of the technology and leaving it at that – technical details on solutions and use cases for applications will be added as well. This gives device manufacturers and users solid information for their own implementation of Industry 4.0-compliant integration.
In addition to this digital content, PI will also be visualizing the Industry 4.0 workshop to enable discussion with users and enter into dialog in these trying times – times which everyone at PI hopes will be over soon. Regardless, the working groups will continue to work hard on implementing Industry 4.0, in keeping with the motto: Go digital. Go Profinet .