SIG reinforces Industry Leadership on Renewable Energy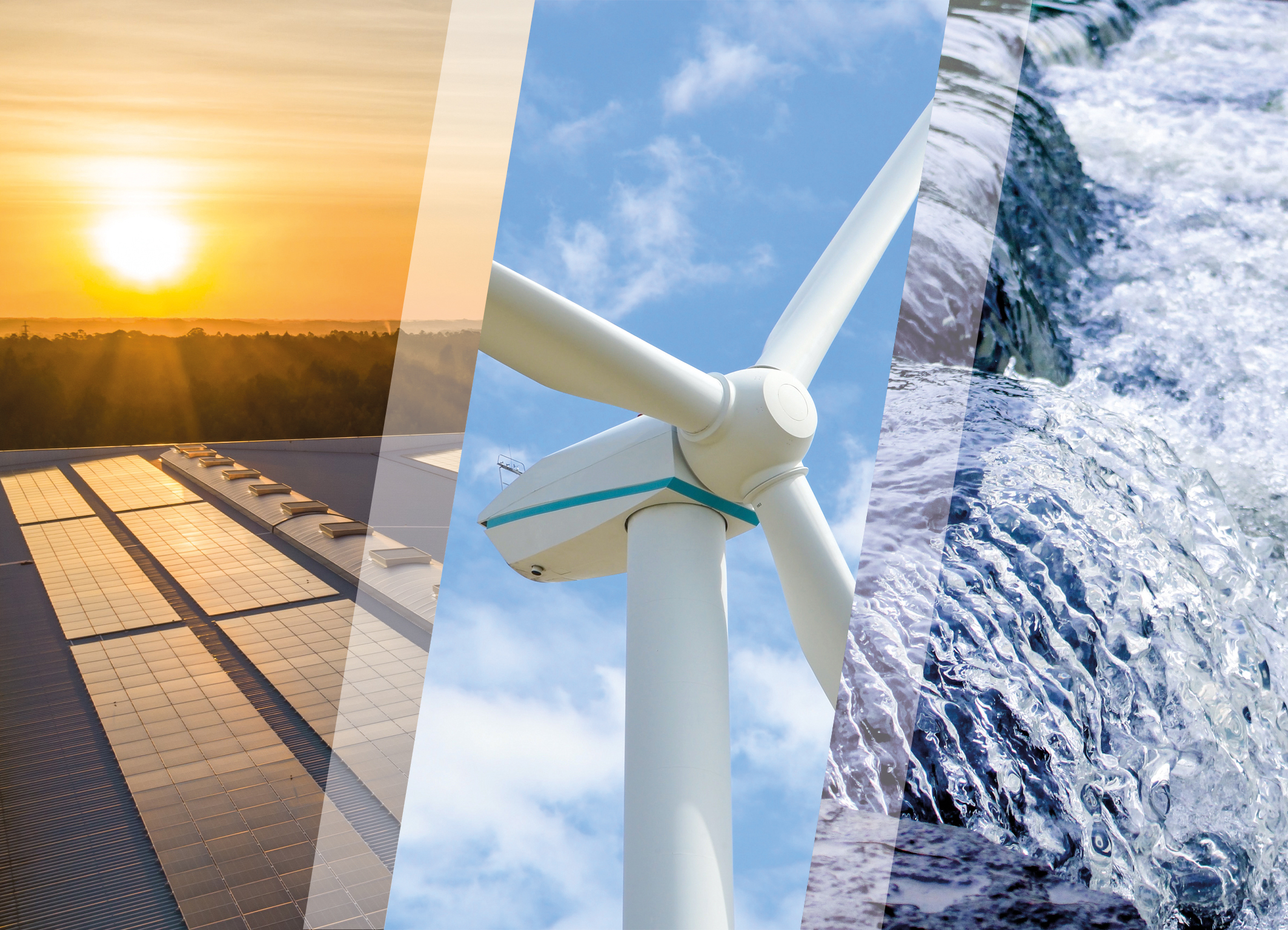 Already the first and only aseptic carton manufacturer to produce all its packs with 100 percent renewable energy globally since 2018, SIG has further reinforced its commitment to go Way Beyond Good for the planet by directly investing in physical power purchase agreements (PPAs) that will secure enough renewable energy capacity to power 100 percent of its carton packaging production in Germany from January 2023.
"Securing physical renewable power for our carton packaging production is the highest attainable level of responsible energy sourcing," said Arnold Schuhwerk, Head of Category Polymers & Energy Global at SIG. "Alongside our growing global portfolio of on-site solar installations, we see power purchase agreements as the most sustainable way to directly invest in renewable energy capacity."
Sourcing more renewable energy directly
SIG has achieved carbon neutral production since 2018 by using 100 percent renewable energy to make its carton packs.
From January 2023, SIG carton packaging plants in Germany will meet 100 percent of their electricity demands through physical PPAs. These include a combination of on-site solar installations, renewable electricity from on-shore wind turbines in Germany on real-time supply basis and a flexible top-up of hydropower – provided by energy supplier Enovos Energie Deutschland GmbH.
Sourcing energy through physical PPAs means that the energy is generated from assigned renewable power generators within the accounting grid of the energy supplier and delivered to SIG. 
Initially, SIG's renewable electricity was mainly sourced indirectly through Guarantees of Origin certificates. But the company is continuing to go further on its Climate+ ambition by sourcing more of its renewable electricity around the world directly through PPAs that support further investment in renewable energy as part of the global energy mix.
The Way Beyond Good
SIG is not stopping there. The company has several more on-site solar installations in the pipeline – including at its German carton packaging production plants in Linnich and Wittenberg, at its production plant in Saudi Arabia and at a new plant currently in construction in Mexico – that will triple its global on-site solar capacity.
SIG's investment in renewable energy for carton packaging production has already avoided over half a million tonnes of CO2-equivalent. This is just one of the ways SIG is cutting greenhouse gas emissions from its operations and value chain as part of its Climate+ ambition – all of which contribute to low-carbon packaging and a lower-carbon supply chain for customers.
Executive team for next strategic phase
In 2022, one year ahead of schedule, Coveris, one of the market leaders in the packaging sector, successfully completed its strategic realignment phase. Following the sales of the Rigid and Americas divisions in 2018, Jakob A. Mosser successfully transformed Coveris into one of the European leaders of the paper and plastic flexibles packaging industry. Under his leadership, Coveris has become a company with a structured market focus, an outstanding forward-thinking strategy, a compelling sustainability vision and strong liquidities to fund organic and non-organic growth. Today, Coveris is recognised as one of the most advanced packaging companies in the region.
Looking forward and contemplating the needs of the next strategic phase, Coveris shareholders have decided to focus Jakob A. Mosser to the role of Executive Chairman, and to appoint Christian Kolarik as the new CEO (Chief Executive Officer).
"Christian Kolarik, whom I have known and cooperated with for many years, is a true industry expert. Since him joining Coveris in 2018, he has been instrumental to the company's successful transformation. He is the ideal person to take over and lead Coveris, continue our international expansion and, above all, further advance our sustainability strategy," says Jakob A. Mosser, Executive Chairman Coveris. "I look forward working closely with him and the team also in my new role."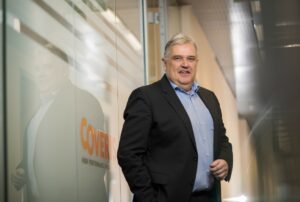 Christian Kolarik began his career in the global packaging industry more than 20 years ago. With a master's degree in Mechanical Engineering, he took on his first managerial role as Managing Director of the Mondi plant in Korneuburg, Austria. Kolarik then assumed the role of CEO of Mondi Consumer Flexibles and then COO (Chief Operating Officer) of Schur Flexibles Group, during which time he already worked with many of Coveris' current executives. Since 2018, he has served as President of the Flexibles Business Unit (flexible packaging materials) and since 2022 also as COO at Coveris providing significant input into the development and implementation of Coveris' realignment. 
"We are ideally positioned to continue our successful development and to further raise our profile. Our strong commitment to sustainability with our No Waste vision and our recently established ReCover Recycling Business Unit, helps not only to consistently avoid product, packaging and production waste, but is also the driving force behind our research and development work. In combination with our state-of-the-art technology, our investments, and our ambition to expand, we aim to continue to grow sustainably – in both the paper packaging and plastics sectors," says Christian Kolarik, CEO of the Coveris Group.
Packaging Innovations & Empack, Featuring Contract Pack & Fulfilment, is set to kick off the packaging industry's 2023 with a bang, after it announced the first batch of speakers hosting talks at the triple-bill event. Packed speaker schedule includes talks from Heineken, Diageo, OPRL and more
The timetable of talks, spread across three stages throughout the event at Birmingham NEC on 15 and 16 February, brings together some of the leading experts from the present and future of packaging. The first announcement of speakers lays the foundations of an engaging, insight-packed two-day schedule featuring influential names from all corners of the packaging industry including supply chain processes explained, future machinery solutions, contract packing and fulfilment services panel discussions, many leaders in the field of sustainable solutions, and more.
Those names include Martin Kersh, Executive Director of the FPA; Paul Jenkins, founder of ThePackHub; and Jude Allan, Chair of the IOM3 Packaging Group. Welcoming the announcement, Renan Joel, Managing Director, Packaging Division at event organiser Easyfairs said: "The line-up at Packaging Innovations this year is unmissable – there is something for attendees from every industry and job function. This is more than just a packaging event, it's about the future – of packaging, yes, but also of retail, brands, and the supply chain that connects us all together.
"The theme of this year's event is to offer solutions for every step of the packaging journey, from concept to fulfilment and everything in between. Even though this is only the first batch of speakers we'll announce, we hope it's a statement of intent for where we want the show to be."
Fittingly for a triple-bill event, Packaging Innovations & Empack, Featuring Contract Pack and Fulfilment features three stages; Design and Innovation, Circular Economy, and Supply Chain. Topics on the stages include a keynote speech from Mark Van Iterson, Global Director Design and Sustainability at Heineken; a talk titled Circular Economy Defined from George Cole, Director of Resource Futures; and a headline speech from Jo Fairley, co-founder of chocolate brand Green & Black's.
Other speakers are George Thompson, Robotic Systems Sales Manager at Güdel and Chairman of BARA; Steve Honour, Design Leader at Diageo; and Jane Bevis, Executive Chair of OPRL, who is also part of the on-going panel discussion, this year titled 'The Big Responsibility Debate'. The discussion will be split into two parts across day 1 and day 2, delving into keeping the costs of EPR & DRS, under control, and how realistic delivery is by 2024.
"We have more announcements to come as we complete what is sure to be our liveliest speaking programme yet," added Joel. "Our aim is to pack as much value as possible into each free ticket. A free ticket alone doesn't automatically make an event worth attending – but a schedule packed with insightful talks and a show floor full of world-leading businesses to network with certainly does!"
Breakthrough Food Technology Award
This achievement is a tribute to the company's commitment to Research & Development and its unique technology, breakthrough innovations and unwavering determination to open up new opportunities for customers and retailers.
Abdelghany Eladib, President and General Manager Middle East and Africa at SIG, said: "Achieving this recognition from industry peers delights us tremendously. SIG has been working relentlessly with its partners and customers to bring to market innovative food and beverage packaging solutions that raise the bar on convenience, sustainability, quality, safety, and affordability and which are produced at smarter factories that can track and measure our products' journey to achieving these goals. Our Research and Development has been opening new opportunities for the industry to present safer and more convenient aseptic packaging solutions specifically designed with the modern consumer in mind."
SIG's key offerings provide convenient packaging solutions that protect the flavour, aroma, colour, nutrients, and vitamins of food and beverage products for an extended period of time without refrigeration and without preservatives. This means that healthy nutrition can be made available to everyone.
The hot drinks segment, in particular, has previously been an untapped market for carton packaging. But demand for convenient hot breakfast drinks and other hot beverages that are easy to heat at home or work for both immediate and on-the-go consumption has been rising. For that, SIG developed the Heat&Go aseptic packaging material. Aseptic carton packs using this packaging material can be heated in a microwave. Heat&Go replaces the aluminum layer found inside standard aseptic carton structures with a high-barrier alternative that allows drinks to be microwaved without compromising product quality. For this solution SIG has now been decorated with the Breakthrough Food Technology Award at Gulfood Manufacturing 2022.
Earlier last month, SIGNATURE EVO from SIG was pronounced as the winner of the independent Gulf Sustainability Awards 2022 in the "Best Sustainable Product" category. SIGNATURE EVO extends SIG's lower-carbon packaging materials without aluminium layer – already available for plain white milk – for wider use with oxygen-sensitive products such as fruit juices, nectars, flavoured milk or plant-based beverages. SIGNATURE EVO has an even significantly lower carbon footprint than SIG's standard packaging material structure.
SIG's ground-breaking and award-winning innovations will be on display at Gulfood Manufacturing 2022, along with other advanced technologies and breakthrough developments from SIG – including its combismile and combistyle packaging solutions.