Sipart PS100


Siemens extends its positioner portfolio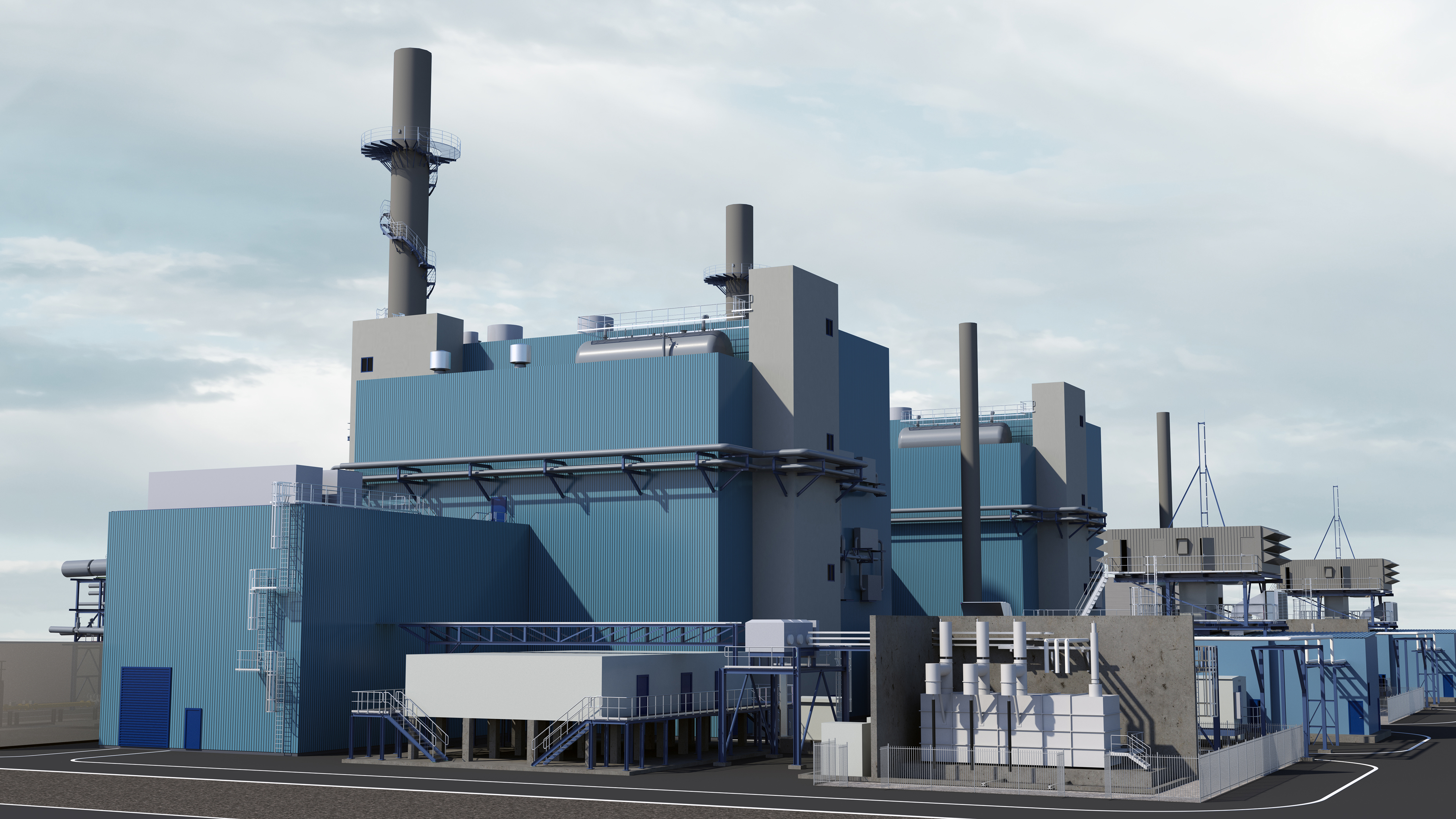 With the Sipart PS100, Siemens is presenting a new positioner that is impressively easy to commission and highly robust. The Sipart PS100 can be initialized quickly at the touch of a button, automatically adjusting itself to the attached valve. If required, it is possible to optimize the positioner for a specific application with just one further touch of a button. Just as some cameras feature portrait, sport or night mode, the positioner can be set to different modes for precise and fast adjustment, open/close operation and other applications. These functionalities save time, cut the costs of commissioning, and increase the return on investment.
The Sipart PS100 is fitted with a large, easy-to-read display that allows users to see the status of the device at a glance. With its four-button operation and Namur NE107 support, the device can be configured quickly and conveniently.
The Sipart PS100 is available in two enclosure variants: polycarbonate and aluminum. Thanks to these particularly robust and durable materials, the new addition to the Siemens positioner portfolio is capable of withstanding extremely harsh and aggressive environments. The Sipart PS100 uses state-of-the-art contactless technology to detect the position of the valve. This eliminates wear, extending the device's service life and facilitating easier, faster commissioning. Equipped with a corrosion-resistant silencer, the Sipart PS100 is especially suited to applications in the chemical and power sectors.
The Sipart PS2, an established element of the Siemens positioner portfolio, has gained some new features. Optional pressure sensors improve the valve diagnostics and process monitoring, increasing the degree of utilization and availability of the plant. The enhanced positioner supports digitalization in plants. The Siemens valve monitoring app provides users with all the information they need to follow a predictive maintenance approach by performing cloud-based analyses of valve data. It makes extensive control and analysis options available to users so that they can detect in good time when service tasks need to be carried out before potential faults occur. In this way, the use of the valve monitoring app makes it possible to cut maintenance and operating costs.
Digital metering and control devices


New Features for Industrial Gas Flow Meters
The In-Flow Mass Flow Meters and Controllers by Bronkhorst High-Tech, The Netherlands, are of rugged design according IP65 (dust- and waterproof). The instruments are available for flow ranges from 0,05-1 mln/min up to 200-10000 m3n/h Air-equivalent.
In addition to the optional Atex approval for use in Category 3, Zone 2 hazardous areas, the In-Flow series can now be offered with FM approval for Class I, Division 2, which is an important feature for the North American market.
Furthermore Bronkhorst announces the availability of a Profinet fieldbus interface on their industrial mass flow meters and controllers for gases (for this new fieldbus the FM and Atex approvals are pending). Profinet is said to be the "new standard for industrial automation", offering major savings in configuration and commissioning. The flexible architecture of Profinet with its comprehensive scope of functions enables innovative, flexible, and cost-saving machine automation: maximum performance and precision, flexible address assignment and modular design, fast commissioning thanks to open access and defined interfaces and optimal diagnostics of devices as well as the network.
Bronkhorst has many years of experience with fieldbus communication. Depending on customer requirements, their digital flow meters and controllers can be equipped with one of the six available fieldbus interface options. The wide range of digital metering and control devices is applied in many different markets, e.g. the food & beverage, pharmaceutical and chemical industries, glass and tool coating processes and in machinery for solar cell production.
And as Chief Operating Officer


Duncan Hall appointed member of the Executive Board
The Supervisory Board of Bilfinger SE has appointed Duncan Hall (51) member of the Executive Board with effect January 1, 2019. He will assume the newly created role of Chief Operating Officer. Alongside with CEO Tom Blades, Duncan Hall will help to drive the company's build-up and build-out phases forward. At present, Duncan Hall is Executive President of MMO Northwest Europe division – responsible e.g. for Great Britain, Norway (offshore), Belgium, and the Netherlands.
"We are very pleased to see a seasoned executive like Duncan Hall join the Executive Board. He has been with Bilfinger for more than twelve years now and thus is very familiar with our regions and core industries. He will take an active part in shaping the development and profitable growth of the company."

Chairman of the Supervisory Board, Dr. Eckhard Cordes
Duncan Hall has been serving as an Executive President at Bilfinger since 2015, currently holding this role at the MMO Northwest Europe division. He previously led the Oil & Gas division. In prior years, he worked in the functions of Chief Executive of Bilfinger Industrial Services UK and of managing director. Duncan Hall is an electrical engineer and alumnus of the London Business School. He is married and has three children.
"The Executive Board will benefit tremendously through the addition of Duncan. He was recruited from within our own ranks and enjoys a sterling reputation within Bilfinger. His decades of experience in our business are a true asset and he is sure to make a significant contribution to the advancement of our company," says CEO Tom Blades.
Sinamics G120X


New converter series specializing in infrastructure applications
Siemens showed a new converter series at the SPS IPC Drives 2018. The converters of the new Sinamics G120X series are especially suited for use in pump and fan applications in industries such as water/wastewater, building technology or also in industrial environments. With a power range of 0.75 to 630 kW, Sinamics G120X converters can be operated with any motor. The converters are at their most effective running with synchronous reluctance motors from Siemens. Sinamics G120X are configured throughout for cost-optimized and resource-saving operation across all voltages and supply networks, and their characteristic compact design saves space in the control cabinet. Although not featuring an additional output reactor, the converters enable motor cable lengths of up to 150 meters. The integrated safety functions are certified to SIL3.
Simple, reliable and efficient
The Sinamics G120X series offers outstanding ease of operation and is simple to commission using the Sinamics Smart Access Module and the IOP-2 operator panel. The converters can be selected and ordered using only a single purchase order number in the Siemens drive technology configurator. Their integrated DC link reactor enables Sinamics G120X converters to run with the utmost stability under all network conditions. This robust, drip-proof new series comes in the form of a painted module as standard, with an additional 3C3 contaminant-resistant coating as an optional extra. A high C2 (optionally C1) EMC category and a protection rating of IP20 (optionally IP21 in UL open type) ensure that the converter can be reliably used in any kind of industrial environment. Sinamics G120X converters are in compliance with all relevant EU energy-saving standards, and offer an operating efficiency level of over 98 percent. Their comprehensive range of integrated application-specific functions such as Flux Reduction for adjustment in line with the actual load, Eco Mode which ensures best possible performance and minimal losses coupled with low dynamic loads and optimized output power, or Keep Running Mode to reduce speed prior to a shutdown.
Ready for digitalization
Sinamics G120X converters can be linked to MindSphere over Sinamics Connect 300, offering users the opportunity to analyze valuable operating data gathered from the converter, the drive train and the machine using the MindSphere app Analyze MyDrives. This enables the visualization and analysis of status information, providing users with valuable data which can be used as the basis for optimizing processes and maintenance strategies.