Fight metabolic diseases


Servier collaborates with Harvard researchers
Servier and Harvard researchers will embark on a three-year preclinical research project where the ultimate objective is to develop therapeutics targeting the microbiota for the treatment of type 2 diabetes and NAFLD. The work will be conducted by a multidisciplinary team of researchers from both parties. The research team at Harvard University will be led by Emily P. Balskus, Professor of Chemistry and Chemical Biology, and the team at Servier will be led by Philippe Delerive, Head of Research for Cardiovascular and Metabolic Diseases. The collaboration combines the expertise of Servier researchers in the field of metabolism and drug development with Prof. Balskus' expertise in chemical discovery relating to the gut microbiome. Together, the parties hope to make important advances in understanding disease biology and to use emerging technologies to develop new treatment options for diseases with high unmet medical need.
"Gut microbiota is an untapped resource for the identification of novel targets in the field of metabolic diseases. It opens up new perspectives for the development of increasingly precise and personalized innovative therapies. The close collaboration between our researchers and academic researchers from Harvard represents a major step in this direction, for the ultimate benefit of patients," stated Servier Group Executive Vice-President Research & Development, Claude Bertrand.
Non-alcoholic fatty liver disease (NAFLD) affects over 25% of the world's population. The condition, in which too much fat is stored in the liver, is very often linked to excess weight and/or type 2 diabetes. This, in turn, is due to the build-up of fatty acids and scar tissue, which can lead to steatohepatitis (NASH), cirrhosis and, in some cases, to the development of liver cancer. Currently there are no therapies available to patients for this disease.
This collaboration is a project under the strategic alliance established between Servier and Harvard University in 2017. Under the terms of the alliance agreement, Servier will support multi-year research projects initiated by Harvard faculty and focused on the development of innovative treatments in its therapeutic fields of expertise. Servier selected this project through a call for proposals.
Servier has been involved in the research and development of innovative therapeutics against non-insulin diabetes (type 2 diabetes) for over 40 years. Identifying new therapeutic targets in this field is one of Servier's priorities, as well as research of specific therapeutic solutions to diabetes-linked complications such as diabetic nephropathy or non-alcoholic fatty liver disease.
Konica Minolta and Merck


Oled Patents for Display Applications
Merck, a science and technology company, announced that it acquired the Oled patent portfolio for display applications from Konica Minolta Inc., a global technology company that provides innovative solutions to businesses and society. The acquired portfolio comprises over 700 patent families.
"Adding Konica Minolta's patents to our already strong portfolio will further boost our Oled development pipeline", said Kai Beckmann, Member of the Executive Board of Merck and CEO Performance Materials. "With this step we will further strengthen our power to drive innovations in the fast-growing market of Oled displays."
For more than 15 years, Merck has conducted research and development in the Oled technology field, and, as a result, became one of the leading Oled material suppliers.
The acquisition of Konica Minolta's Oled patents for display applications is effective immediately. Financial terms were not disclosed.
Klosterfrau


Filling and Capping machine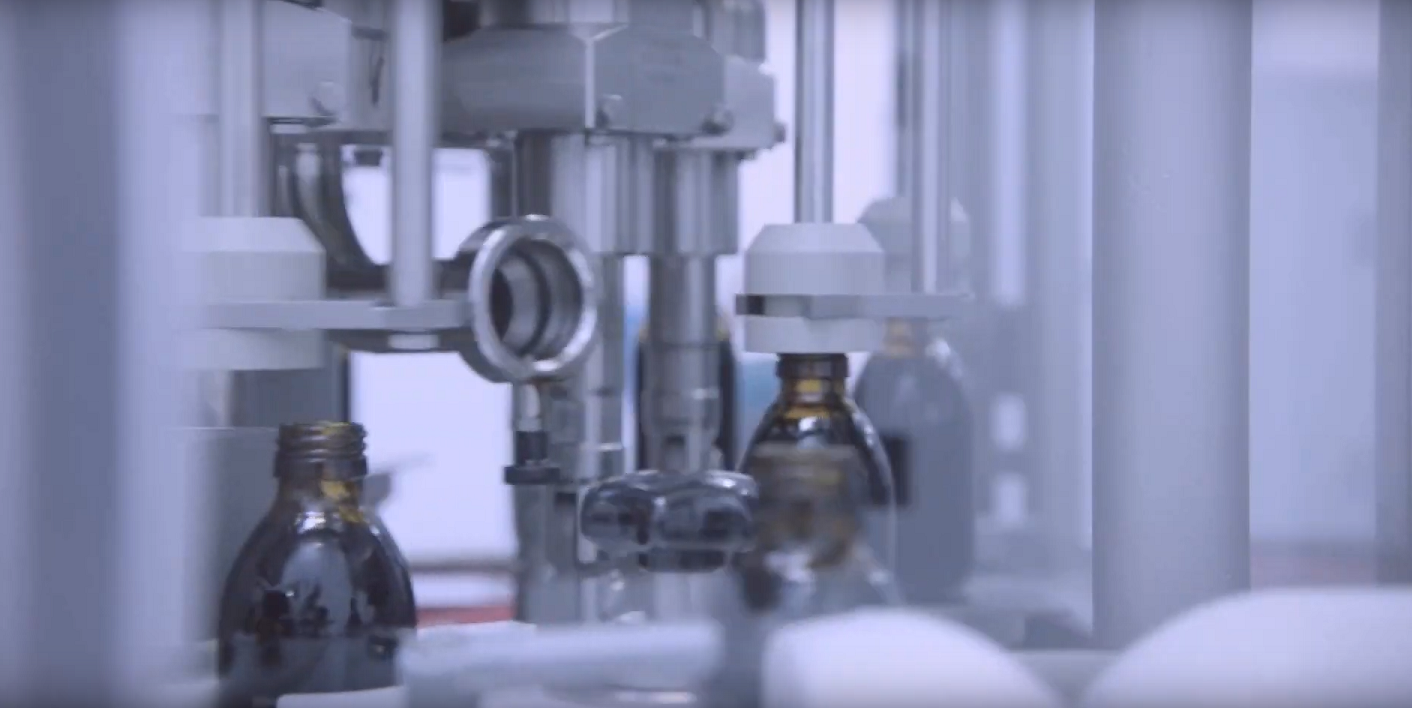 Flexible filling and capping line to bottle various liquid and viscous medicines in glass bottles ready for oral consumption at Company Klosterfrau.
Life Science


Bioprocessing Facility of the Future
Merck, a science and technology company, unveiled the next component of its Bio Continuum Platform, the Bio4C Software Suite, creating a first-of-its-kind ecosystem that combines process control, analytics and plant-level automation. This transformative software suite will allow users to look across the entire manufacturing process versus individual operational units, giving biomanufacturers complete process control and deep insights, bringing Bioprocessing 4.0 to the here and now.
"The future of bioprocessing is holistic," said Andrew Bulpin, head of Process Solutions, Life Science, at Merck. "With the launch of our Bio4C Software Suite, Merck is the first supplier to converge advanced process technologies with software, automation and analytics into one ecosystem, bringing us another step closer to making the digitally enabled facility of the future a reality."
Biopharmaceutical companies today are under immense pressure to get products to market faster, with every day of delay costing millions in lost revenue. An emerging solution is the integration of software, automation and analytics into biomanufacturing facilities' operations to intensify biologic production, with a vision toward connected and continuous processing. The biopharmaceutical industry is on a journey to evolve and digitize the next generation of bioprocessing to increase speed and lower costs. Bioprocessing 4.0 signifies this new approach to manufacturing. The Life Science business of Merck has been a key driver of this evolution through its Bio Continuum Platform.
Merck's Bio4C Suite was designed based on the "4C strategy" of its Life Science business: control, connect, collect and collaborate. Control is the basis of everything Merck does to run all of its systems. Connect refers to making digital connections between different process steps and giving that visibility to the entire process. Collect is the ability to gather all data into one place and maintain and validate the integrity of that data. Collaborate is how Merck will deliver these technologies to its customers in real time.
Bio4C ProcessPad, part of the "Collect" dimension of the Bio4C Suite, is a browser-based platform that allows users to acquire, aggregate and analyze data from disparate sources such as equipment, batch records, databases and historians across the bioprocess. The Bio4C ProcessPad automates the data acquisition and analysis tasks, freeing scientists and engineers to minimize the time to decision and action. Merck will roll out further Bio4C Software Suite products and modules throughout 2020 and into the future.