Dialogue between manufacturers and users


Satisfied customers through integration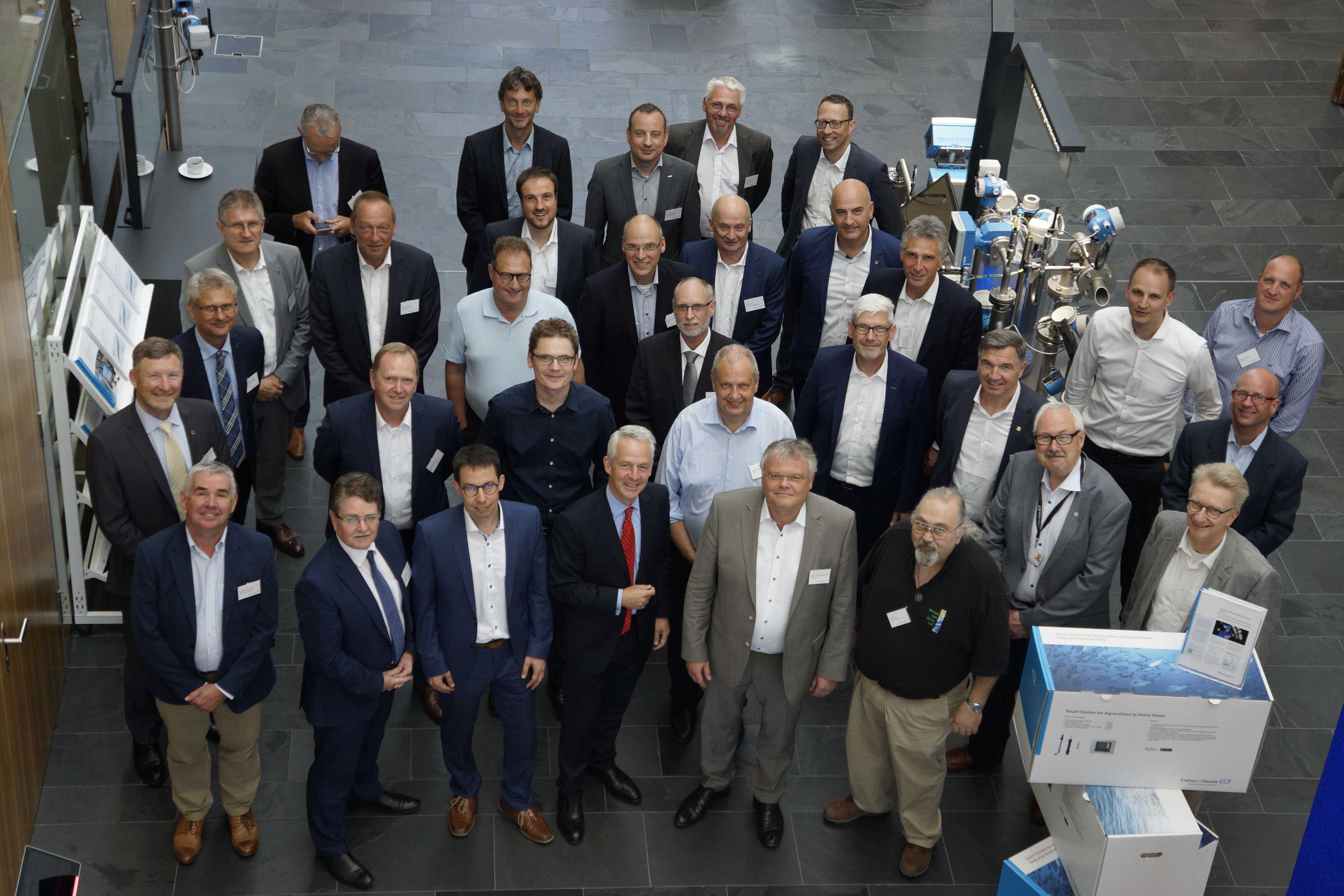 35 Open Integration partners gathered together at Endress + Hauser in Reinach, Switzerland, to share their experiences and thoughts for the first time. A highlight of the event was a presentation from representatives of the chemical and pharmaceutical industries outlining how they benefit from the partner program during digitalization of their processes – and what they would like to see in the future.
The goal of the Open Integration program initiated by Endress + Hauser can be summed up quickly: the simple, fast and manufacturer-independent integration of components and devices into various automation systems. And, almost more importantly, satisfied customers.
While it sounds simple in theory, when it comes to day-to-day system operation, it's far from that. Even the most experienced automation specialists have great respect for multi-vendor systems. That also applies to complete solutions "from a single source." After all, digital communications – a precondition for the extensive use of existing intelligence in field devices and systems – places serious demands on integration.
With its Open Integration partner program, Endress + Hauser is inviting providers of control technology, fieldbus infrastructure, measurement technology and actuator systems to test and document the interaction of their products even more extensively in the interests of their customers. The cooperation partners include Auma Riester, Bürkert, Festo, Flowserve, Hima Paul Hildebrandt, Honeywell Process Solutions, Mitsubishi Electric, Pepperl + Fuchs, Phoenix Contact, Rockwell Automation, Schneider Electric and Turck.
Open standards as a basis
The foundation of this effort is open communication standards (Hart, Profibus, Foundation Fieldbus, EtherNet/IP or Profinet), as well as open integration standards (FDT, EDD, FDI). With a nearly unlimited selection of options, the reference topologies represent practical combinations suitable for applications in the chemical, life sciences, food & beverage, oil & gas, power & energy, primaries & metal and water & wastewater industries.
The reference topologies take into account industry-typical requirements such as explosion protection, availability and redundancy. Each topology is thoroughly tested and documented in the lab in Reinach in conjunction with the partners, after which the recommendations are published.
Interoperability tests create added value
And how do customers benefit from the Open Integration partner program? Every problem that the integration experts discover prior to commissioning can be resolved at a much lower cost compared to fixing the issue in the field at some later point. Customers receive concrete, validated recommendations for automating their systems, which go well beyond established conformity and interoperability testing while ensuring seamless integration. Last but not least, they save time and money.
With developments such as IIoT and APL, users will face new challenges, plus integration testing will be given added weight. This makes it even more important for the Open Integration partners to work together over the long term. The participating customer and provider representatives were in full agreement on this point. Cyber security, in addition to the issue of connectivity, will play a key role in the future. They furthermore agreed that effective strategies need to be developed to counter new entrants in the automation industry such as IBM or Amazon.
Customer-driven developments
One thing was clear during the get-together in Reinach in early June: the process control industry wants open, interoperable systems instead of proprietary solutions. One of the users wants uniform, structured access to static information via QR- and RFID-supported type plates in accordance with DIN 91406. Standardized diagnostics in line with NE 107 is also at the top of the wish list.
In the near term, Endress + Hauser wants to work with its partners to address these and other open issues with the aim of utilizing Open Integration to offer customers even more value-add during digitalization of their processes. The common goal: satisfied customers who can extensively utilize the opportunities that digitalization brings with little risk.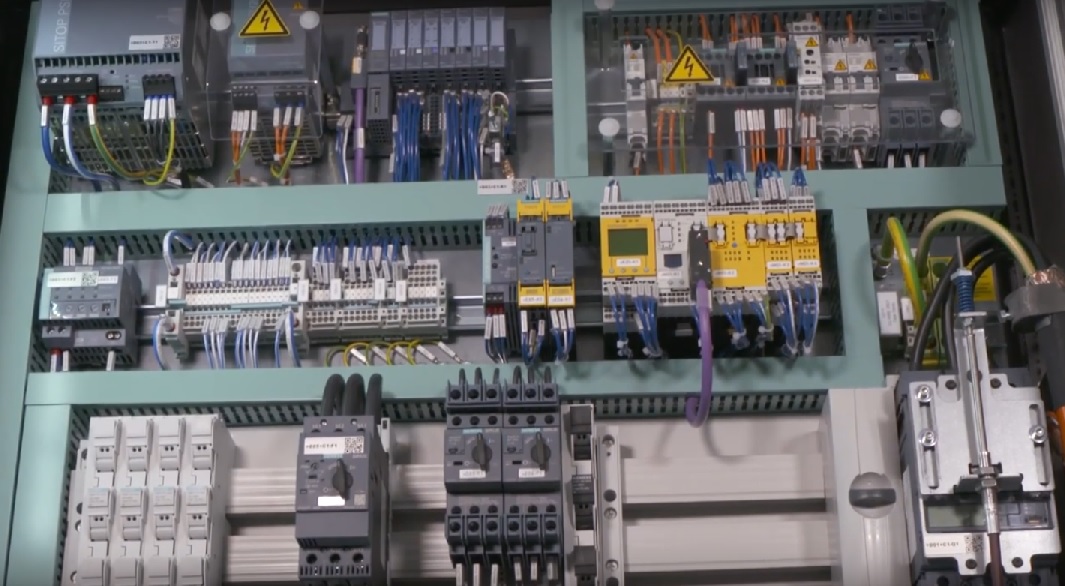 Siemens will build a highly efficient combined cycle power plant as a turnkey project at the Marl Chemical Park in North Rhine-Westphalia, Germany. The order was placed by the specialty chemical group Evonik Industries. The new industrial power plant will consist of two units, each with an electrical capacity of 90 megawatts, and produce both electricity and process steam for the chemical park. The site's integrated steam network will also supply district heat for about 2,000 homes in the future. The plant's fuel efficiency will thus exceed 90 percent. With this combined cycle power plant, Evonik will replace its last coal-fired plant at the Marl Chemical Park. Because the plant will produce environmentally friendly electricity, process steam, and district heat from natural gas, the company will be able to cut CO2 emissions by one million metric tons per year. The plant thus makes an important contribution to decarbonization. Construction is scheduled to begin later in 2019, and the power plant is expected to go into operation in 2022. Siemens Financial Services (SFS), Siemens' financing arm, developed a leasing financing solution specifically for Evonik in collaboration with Siemens Gas and Power. Together with the KfW IPEX Bank and LBBW, SFS will handle refinancing of the leasing agreement. The project volume is in the lower triple-digit million euro range.
"In building this power plant, whose technical and commercial concept was worked out jointly between Siemens and Evonik, we're helping Evonik significantly cut its CO2 emissions," said Michael Becker, CFO of Siemens Gas and Power. "In addition, the state-of-the-art plant will ensure a reliable supply of electricity and process steam for the chemical park. The ability to use various gases as fuel is another benefit and further increases the plant's economic feasibility."
"In deciding to build the new power plant, we're ending our coal-based production of electricity and steam in Marl after more than 80 years, and cutting the direct annual greenhouse gas emissions of our plants by nearly one fifth worldwide," said Thomas Wessel, Chief Human Resources Officer at Evonik. "We are pleased to have Siemens at our side, a reliable partner who is helping us to achieve our ambitious climate goals."
"Siemens Financial Services' structuring expertise and experience in the energy sector for years enabled us to offer a financing solution tailored to the customer's needs," said Veronika Bienert, CFO of Siemens Financial Services. "This made it possible to implement the project in close cooperation with Siemens Gas and Power, which is providing the technology and service activities."
Siemens' scope of supply includes the turnkey construction of two identical power plant units as well as one industrial gas turbine, and one industrial steam turbine for each unit. It also includes generators, auxiliary systems, and the control system.
Siemens will carry out preventive maintenance work on both gas turbines for a period of 15 years under a long-term service agreement. This agreement also covers remote diagnostic services for daily plant monitoring and monthly analyses of the operating data. These digital services will ensure high plant availability.
Thanks to the use of special heat recovery steam generators and catalysts, the system can operate on natural gas as well as re-gasified liquefied natural gas (LNG), and various other gases, such as residual gas from production processes. Each power plant unit can produce not only electricity but also up to 220 metric tons of process steam per hour. Thanks to the plant's high flexibility that enables it to compensate for the fluctuating infeed of renewable energy into the power grid and its ability to produce district heat, it is also supporting the energy transition in Germany.
For the polymers, chemical, pharma and food industry


Next Generation of High Accuracy Vibratory Feeding Technology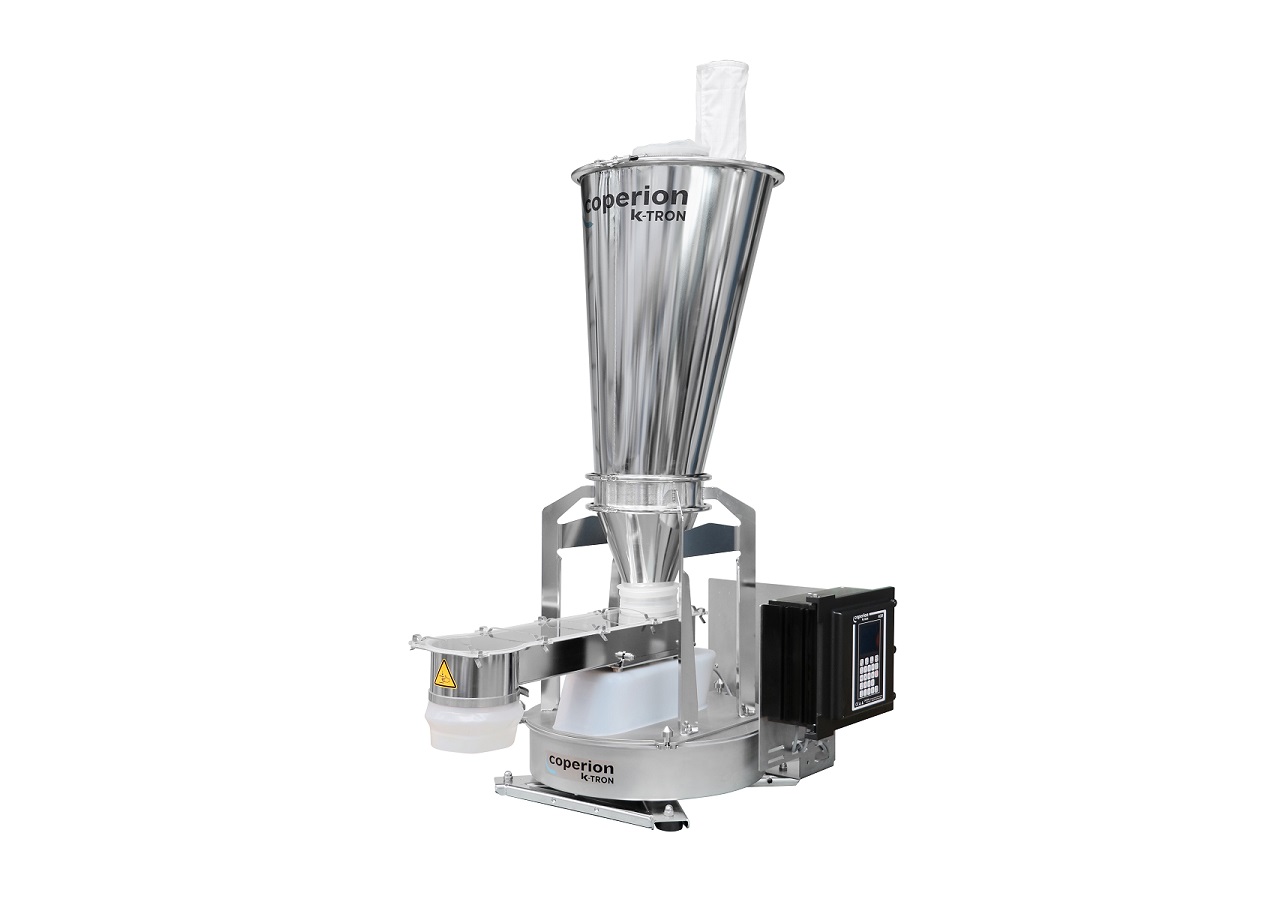 Coperion K-Tron is proud to announce a completely new K3 line of vibratory feeders for dry bulk solids.  The innovative new feeder design features a unique, patent-pending drive system combined with an advanced control package.  The new K3 vibratory feeder is able to achieve accuracies averaging 35% better over traditional vibratory technologies. This revolutionary new generation of Coperion K-Tron loss-in-weight vibratory feeders offers gentle handling of the bulk material, higher accuracy and faster product changeover, resulting in less product waste, less downtime and better end product quality as well as improved sustainability.
New technology brings significant advantages
These advantages are possible thanks to groundbreaking new technology. The key to achieving high accuracy is the ability to deliver a continuous, even product discharge with minimal pulsations. The new K3 vibratory drive is able to do this thanks to a completely new shock absorber design. Conventional vibratory feeders use rubber or spring shock absorbers, which allow movement of the drive in all directions, resulting in rotational motion. In contrast to these conventional shock absorbers, the new K3 line uses a unique flexible pendulum technology which provides shock absorption only parallel to the desired direction of motion, eliminating rotational movement. This parallel motion ensures an even material flow of the product along the entire length of the tray.
The advanced control system and feeder electronics include internal sensors which measure acceleration, displacement, load, current and temperature at rates of up to 25,000 times per second. The fast-acting controller then adjusts the vibratory drive signal to maintain clean sinusoidal displacement for optimal mass flow. The combination of this unique drive with the Coperion K-Tron SmartConnex control system also results in extremely low energy consumption as compared to other feeding technologies. Power consumption can be as low as 20 Watts for feed rates as high as 6,000 kg/h, thus making it ideal for improved production sustainability and minimal heat dissipation.
The typical feeder package consists of a feed hopper, vibratory tray and vibratory drive mounted on a weighing system featuring patented, high accuracy Smart Force Transducer weighing technology and combined with SmartConnex controls. The mechanical package is modular in design, and versatile in that it can accommodate custom tray configurations and lengths, offering the user more flexibility.  A special quick-release clamp mechanism on the feeder tray allows for quick product changeover. The absence of mechanical wear parts results in lower maintenance requirements and ensures gentle handling of the bulk material. In addition to the standard design, a line of hygienic, easy-clean configurations is also available. These include a hygienic silicone cover to enclose the complete drive assembly, making it also suitable for food and pharmaceutical applications.
Ideal for gentle handling of difficult bulk materials
Vibratory feeders are ideal for the gentle handling of a wide variety of materials, including friable products, abrasive products, products with non-uniform shapes, and glass fibers. They are ideally suited to applications such as the high accuracy feeding of finished food products to packaging lines, uncoated tablets to coating lines, as well as difficult feeding of pellets or regrind to plastic extrusion lines, for example in plastic recycling applications.. Vibratory feeders can often be a viable alternative to screw feeders for difficult materials, where gentle vibratory feeding may allow feeding without build-up which can occur on screws and screw tubes.
Coperion at the K 2019: Hall 14, Stand 14B19
Filtech 2019


Visit the trade show for filtration and separation technology
Filtration and separation techniques are among the most important basic procedural operations in all process industries. Most raw materials and products are mixtures of substances and must therefore be filtered or separated for further processing. Filter solutions play also an important role in achieving hygienic production environments, as required in the pharmaceutical and other process industries.
International Trade Show for Filtration and Separation
At the Filtech show, which takes place from 22 to 24 October 2019 in the Cologne trade fair, filter and separation solutions will take center stage. Due to this trade fair, Cologne will once again become the meeting point of the global filtration and separation industry with experts, users and suppliers from all relevant sectors. The organizer expects more than 400 exhibitors on 14,000 square meters of exhibition space. The Filtech Fair is the largest event in the world that focuses entirely on all aspects of filtration and separation
The exhibitors from all around the world will present the entire range of relevant products. Filter materials, media and auxiliaries such as textiles, cloths and mats, bags and tubes, metal mesh, glass fiber, activated carbon, paper and sieves form the basis. These are supplemented by filter elements, housings, plates, frames and other components. Users will also find manufacturers of complete filter systems for all media, as well as dryers and centrifuges. Machines for the production of filters complete the offer.
The Filtech trade show will take place this year from October 22 to 24, 2019, on the grounds of Koelnmesse in the district of Cologne-Deutz. The humble beginnings of the fair with 6,200 visitors in 2011 are now far behind. Last year, 14,000 people attended the event, more than half of whom came from abroad. The organizer Filtech Exhibitions expects that the number of visitors will increase again this year. The exhibition organizers are expecting more than 400 exhibitors this year and have significantly increased their exhibition space by expanding to the second level of Hall 11 of Koelnmesse.
In addition to the actual fair, Filtech offers a range of accompanying events. An extensive conference program will take place on all three days of the fair. For this program, the organizers were able to win prominent experts from academia and industry. In addition to top-class keynotes, workshops and lectures on a variety of relevant topics are offered.
The fair also offers one-day courses on selected topics. This year, short courses for solid / liquid separation and fine dust separation will be offered on October 31st.
Visitors of the fair can pre-register on the website of the fair. https://filtech.de/exhibition/visitor-registration . One-day tickets cost € 20.00, two-day tickets € 25.00, and one ticket for all three days € 30.00,