Dialogue between manufacturers and users


Satisfied customers through integration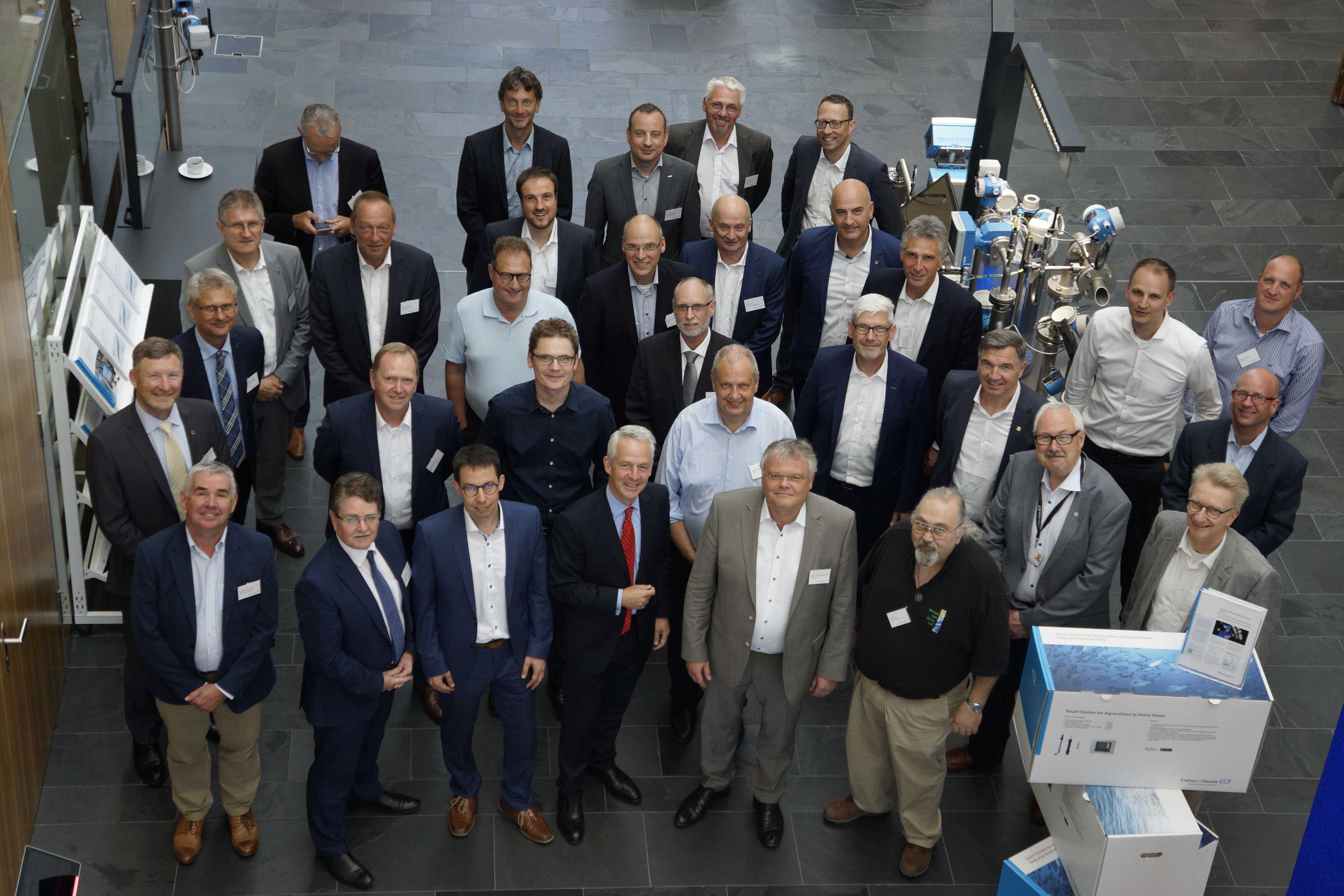 35 Open Integration partners gathered together at Endress + Hauser in Reinach, Switzerland, to share their experiences and thoughts for the first time. A highlight of the event was a presentation from representatives of the chemical and pharmaceutical industries outlining how they benefit from the partner program during digitalization of their processes – and what they would like to see in the future.
The goal of the Open Integration program initiated by Endress + Hauser can be summed up quickly: the simple, fast and manufacturer-independent integration of components and devices into various automation systems. And, almost more importantly, satisfied customers.
While it sounds simple in theory, when it comes to day-to-day system operation, it's far from that. Even the most experienced automation specialists have great respect for multi-vendor systems. That also applies to complete solutions "from a single source." After all, digital communications – a precondition for the extensive use of existing intelligence in field devices and systems – places serious demands on integration.
With its Open Integration partner program, Endress + Hauser is inviting providers of control technology, fieldbus infrastructure, measurement technology and actuator systems to test and document the interaction of their products even more extensively in the interests of their customers. The cooperation partners include Auma Riester, Bürkert, Festo, Flowserve, Hima Paul Hildebrandt, Honeywell Process Solutions, Mitsubishi Electric, Pepperl + Fuchs, Phoenix Contact, Rockwell Automation, Schneider Electric and Turck.
Open standards as a basis
The foundation of this effort is open communication standards (Hart, Profibus, Foundation Fieldbus, EtherNet/IP or Profinet), as well as open integration standards (FDT, EDD, FDI). With a nearly unlimited selection of options, the reference topologies represent practical combinations suitable for applications in the chemical, life sciences, food & beverage, oil & gas, power & energy, primaries & metal and water & wastewater industries.
The reference topologies take into account industry-typical requirements such as explosion protection, availability and redundancy. Each topology is thoroughly tested and documented in the lab in Reinach in conjunction with the partners, after which the recommendations are published.
Interoperability tests create added value
And how do customers benefit from the Open Integration partner program? Every problem that the integration experts discover prior to commissioning can be resolved at a much lower cost compared to fixing the issue in the field at some later point. Customers receive concrete, validated recommendations for automating their systems, which go well beyond established conformity and interoperability testing while ensuring seamless integration. Last but not least, they save time and money.
With developments such as IIoT and APL, users will face new challenges, plus integration testing will be given added weight. This makes it even more important for the Open Integration partners to work together over the long term. The participating customer and provider representatives were in full agreement on this point. Cyber security, in addition to the issue of connectivity, will play a key role in the future. They furthermore agreed that effective strategies need to be developed to counter new entrants in the automation industry such as IBM or Amazon.
Customer-driven developments
One thing was clear during the get-together in Reinach in early June: the process control industry wants open, interoperable systems instead of proprietary solutions. One of the users wants uniform, structured access to static information via QR- and RFID-supported type plates in accordance with DIN 91406. Standardized diagnostics in line with NE 107 is also at the top of the wish list.
In the near term, Endress + Hauser wants to work with its partners to address these and other open issues with the aim of utilizing Open Integration to offer customers even more value-add during digitalization of their processes. The common goal: satisfied customers who can extensively utilize the opportunities that digitalization brings with little risk.
RFID access control in hazardous areas


Fast and secure access to processes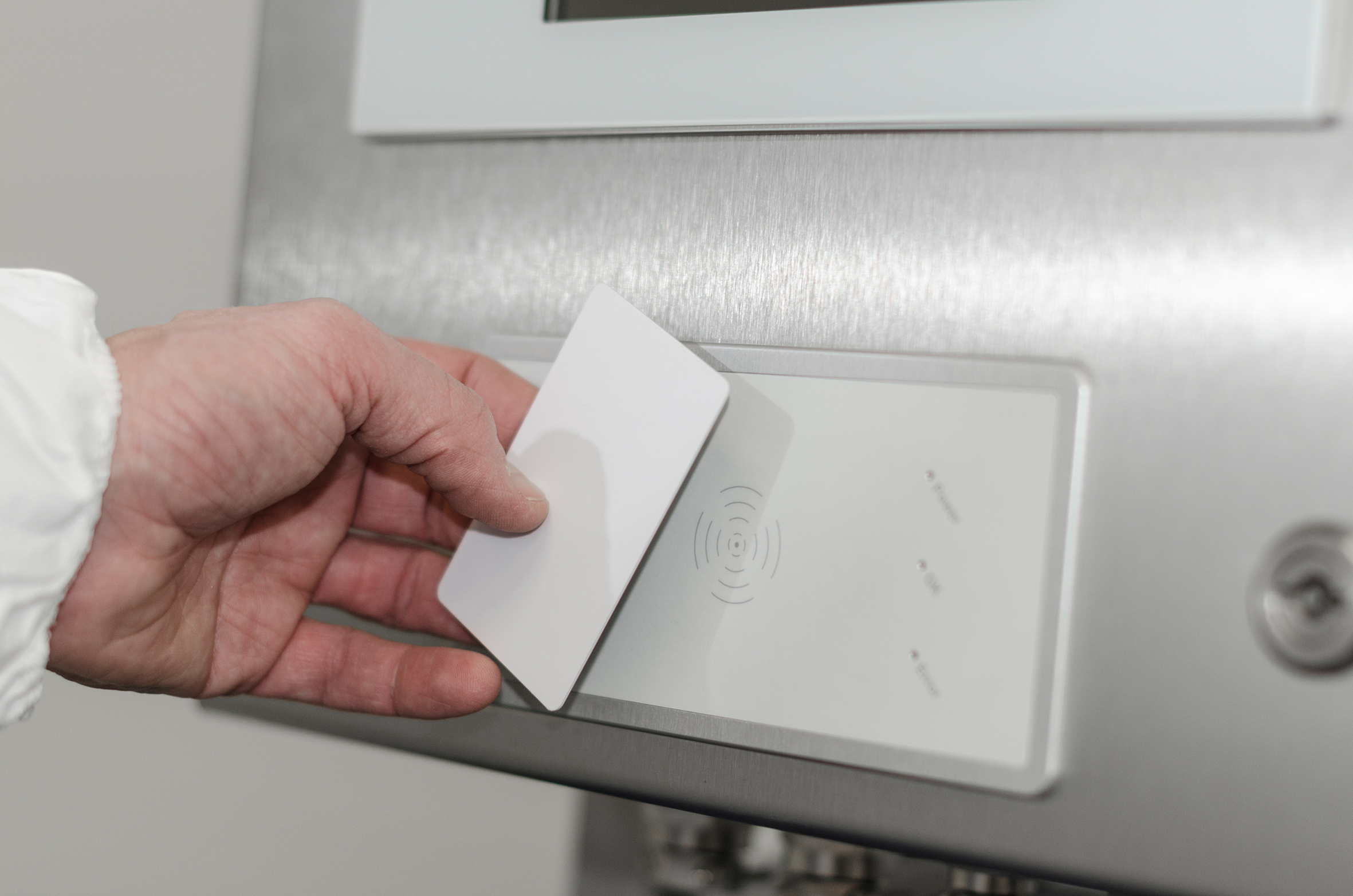 Security and access control are given top priority in the production process, as unauthorised users and operating errors can cause great damage. R. Stahl is the only manufacturer in the market offering its explosion-protected Thin Clients with RFID authentication for secure identification of staff with access authority for process control and data communication from the field. On the basis of three technology platforms, the Thin Clients have been designed to meet the different requirements of the chemical and pharmaceutical industries, the food industry as well as oil and gas production.
Additional logins in the automation system are no longer required due to the faster, direct RFID access control, which meets the current security requirements according to FDA and Gamp. It supports transponders with Mifare, Desfire, EV1 or Legic Advant reader technologies. Unlike biometric processes, the contactless RFID technology is also suitable for hygienically sensitive areas where obligatory protective clothing makes authorisation via fingerprint or face recognition impossible. R. Stahl's explosion-protected RFID readers have been certified for Zones 1/21 and 2/22. They are either available as separate units with a USB interface for panel mounting, or they are integrated directly into the operator enclosures or keyboards by the manufacturer.
The Thin Clients designed for the oil and gas industry with the Shark technology device platform and 21.5″ touchscreens are also available with a RFID reader installed behind the front plate. User authorisation via RFID requires the installation of a suitable device driver in the control system software. On request, the company will provide cards and key fobs equipped with tested transponders for use in hazardous areas.
Metal bellows


The ideal connection
In the manufacture of metal bellows couplings, bellows and hub connections are a critical issue. While steel or stainless steel couplings can be combined with a special micro plasma welding process, this method is not suitable for combinations of aluminum and steel. Adhesive bonding processes can be used here, but they can fail under extreme operating conditions (chemicals, very high or low temperatures). Especially in the case of clutches on the input side of a planetary gear, high temperatures can occur in critical applications which could loosen the adhesive bonds.
The developed and long-time patented joining process (crimping-in-press process), on the other hand, is optimally suited for connecting multi-layer stainless steel bellows without clearance to aluminum hubs. Here the operation is certainly possible even in temperature ranges from -50 ° C to + 350 ° C.
Bilfinger and Anglo-Swiss chemicals group Ineos are expanding their cooperation. Alongside industrial services in Germany, the Mannheim-based company will in future also be providing services to Ineos in Belgium. Bilfinger is to construct scaffolding for maintenance work and turnarounds of large-scale facilities at the Zwijndrecht and Doel locations in Antwerp. The double-digit million contract comes under Bilfinger's Engineering & Maintenance (E&M) service line and will run for a period of three years.
"Bilfinger E&M is supporting Ineos in realizing its growth ambitions in Europe. We combine our proven expertise and experience in mechanical construction with Electronic Workflow Tools such as scaffolding digital work order management to drive internal productivity while boosting efficiency and transparency for our customers."

Duncan Hall, Chief Operating Officer of Bilfinger
Bilfinger quantifies the scaffolding BOM (Bill of Materials) and optimizes the erection mode and time needed at the customer's plant by means of a scaffolding app for smartphones or tablets. This information is then transferred digitally to a central database where all contract data is stored. Via the portal, Ineos has a transparent, up-to-the-minute overview of the status and progress of all services. The digital customer portal links operational and administrative processes on a single platform, making communication and interfacing with the customer even more efficient.
Claude Moreau, Sites Procurement Manager at Ineos, says: "Bilfinger has many years of proven expertise in mechanical construction. At the same time, the company is harnessing innovative solutions in its drive to digitalize workflows."
Ineos at its location in Cologne, Germany, had already commissioned Bilfinger with pipe construction services in February 2018. Among other aspects, the Bilfinger team is responsible for large parts of the water-steam cycle for the new steam generator at the industrial power plant. Bilfinger's services notably include the engineering, assembly, erection and commissioning of critical pipework.
Bilfinger has around 1,000 employees in Belgium. Services include insulation, scaffolding, painting and coating as well as fabrication, maintenance and plant turnarounds. In the Antwerp Industrial Cluster, Bilfinger is proud to work for customers in Oil & Gas, Chemical & Petrochemical as well as Energy & Utilities, such as BASF or Belgian energy provider Engie Electrabel.