Emerson and Weidmüller


Safety relay for use with DeltaV DCS-safety systems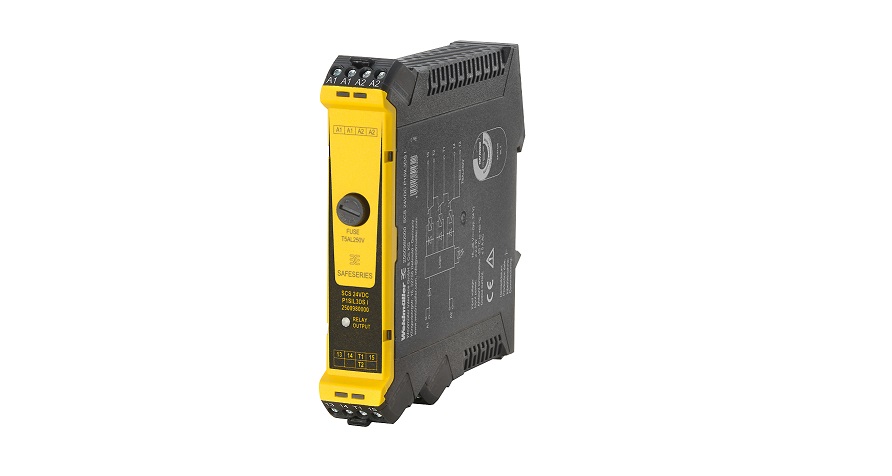 Emerson, providers in the area of process automation, has included four safety relays from Weidmüller in its DeltaV Alliance product range. The range now features the following four relays: "SCS 24VDC P1SIL3DS M", "SCS 24VDC P1SIL3DS", "SCS 24VDC P2SIL3DSES" and "SCS 24VDC P1SIL3DS I". The DeltaV Alliance product range is made up exclusively of products by market leaders. With the product certification programme, Emerson is able to support its customers in the implementation of the various products, which in turn helps to ensure the stability of the implemented solutions while also reducing both the functional risk and the costs that are incurred during the implementation period.
Weidmüller has developed its safety relays for use with the DeltaV control systems from Emerson. Extensive integration testing has shown that the safety relays work accurately together with the DeltaV control systems. The Weidmüller safety relays have also undergone and successfully passed the relevant testing and approval processes performed by Emerson. The corresponding proof of compatibility is available. For globally active customers, this provides increased reliability while simultaneously helping to reduce costs.
The safety relays from Weidmüller were certified by TÜV-Nord Group as "Approved Safety Function". This means that they meet the requirements of EN 61508 up to SIL (Safety Integrity Level) 3 as well as the international requirements. The safety relays are also UL-listed.
The following safety relays are approved without restriction by Emerson:
"SCS 24VDC P1SIL3DS M", order no. 1303760000 – with monitor circuit
"SCS 24VDC P1SIL3DS", order no. 1303890000 – without monitor circuit
Both safety relays are used in areas that require functionally safe deactivation, i.e. in back-up systems or as overfill protection in tank systems.
"SCS 24VDC P2SIL3DSES", order no.1319270000 – this relay offers the following functions: "energize to safe" safe activation and "de-energize to safe" safe deactivation.
"SCS 24VDC P1SIL3DS I", order no. 2500980000 – this relay is tailored for use with Emerson DeltaV DCS systems.
The safety relays are used for the safe deactivation of systems in the processing industry (DTS = de-energised to safe), i.e. functional safety. The goal of functional safety procedures is to reduce risks for people and the environment to a tolerable level. The safety relays from Weidmüller boast tried-and-tested technology and sophisticated features.
Weidmüller supports operators of processing systems in the processing industry with certified components for low and high requirement levels up to safety integrity level 3 in accordance with EN 61508.
Increase safety and efficiency


Print eye-catching signs
A simple safety sign can prevent costly workplace accidents as long as it is easy to see. With the BradyJet J2000 Colour Label Printer, users can print on-site noticeable, full colour safety signs, tags, pipe markers or lean instruction labels whenever they are needed.Signs that comply and get noticed With over 16 million colour variations, the new BradyJet J2000 enables industries to print their own, eye-catching safety signs, tags, pipe markers and lean instruction labels to increase workplace safety and efficiency and at the same time comply with any regulatory colour code. Quality images and pictures can be added to any sign thanks to the printer's high, photo-quality printing resolution of 4800 dpi.
Print reliable signs, tags and labels
The BradyJet J2000 prints on Brady's reliable indoor sign, tag and label materials that stay attached and remain legible when exposed to liquids, alcohol and indoor lighting. They can be counted on to warn coworkers about hazards, or to instruct them on the optimal use or maintenance of machinery.
Easy to use
With 26.4 by 38.9 cm dimensions, the BradyJet J2000 has a small footprint and is very practical and easy to use. Spring loaded Brady label rolls can be switched in less than 20 seconds and with automatic label set up, the printer is ready to print in no time. And with up to 63 mm per second print speed, even larger colour coded sample labels can quickly be printed on demand.
And offshore application


Stainless steel call points for onshore application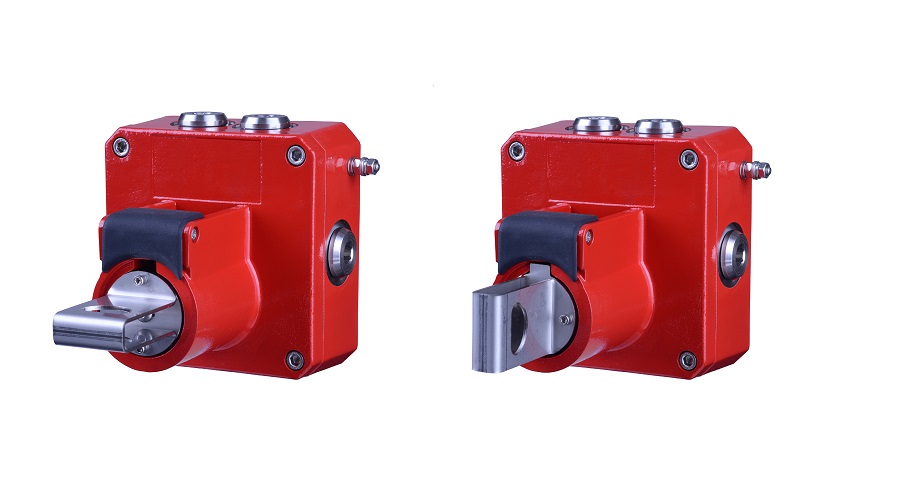 E2S Warning Signals has announced that its STExCP8 manual call points are SIL2 compliant to IEC 61508, allowing system integrators greater confidence when designing systems requiring an enhanced safety integrity level. The robust devices are part of the comprehensive STEx family of explosion/flameproof audible and visual signalling devices and feature highest grade 316L stainless steel enclosures. Designed for installation in the harshest of onshore and offshore environments, the call points and push buttons are IECEx and Atex approved for use in Zone 1 and 2 hazardous areas for fire and gas alarm systems and emergency shutdown and process control applications. A choice of four operating mechanisms are available: a break glass call point and three push buttons with momentary activation, tool reset latching and dual action manual reset. The break glass unit employs a plastic-coated glass element for operator safety and an optional stainless steel lift flap is available to prevent inadvertent operation.
Dual M20 cable entries are provided that can be orientated for top or bottom cable entry with a further M20 entry on the side. All unused entries are fitted as standard with stainless steel blanking plugs; adaptors for ½" NPT, ¾'' NPT and M25 are also available factory fitted. In addition to a single or double switch option, terminations can be specified as standard DIN rail or the innovative E2S termination board. With dedicated connections, field or factory installed EOL and/or series devices can be removed or changed without disturbing system cabling.
The enhanced corrosion resistant 316L marine grade STExCP8 range of call points and push buttons complements the existing lightweight GNExCP6 GRP and BExCP3 copper free marine grade LM6 aluminium alloy families, enabling specifiers to select the most appropriate enclosure material for their installation environment.
Better network protection


Industrial Security Appliances with extended functionality
Siemens has extended the Scalance SC-600 Industrial Security Appliances to include more functionality for even better and simpler protection of production networks. The devices now have a Bridge Firewall, support redundant network structures, and allow user-specific firewalls. This enables users to increase the availability of their production while also reducing the procurement costs of network components.
The Bridge Firewall allows devices to be used in flat networks. Furthermore, not only Layer 3 but also Layer 2 data can now be filtered. This enables users to securely access automation components in Profinet cells for maintenance purposes, for example. Industrial Security Appliances can be used with the Service Bridge (a correspondingly configured Industrial Ethernet switch from the Scalance XC-200 product line) as well as with other applications.
The devices can also be integrated into redundant network infrastructures. Supporting two redundancy protocols for Layer 2 and Layer 3 eliminates the need for additional switches on the security transitions. The Media Redundancy Protocol (MRP) enables the SC-600 to be integrated on the Layer 2 level as Profinet devices in the Profinet ring redundancy without needing an additional managed Industrial Ethernet switch. In the event of a ring break, all network components in the ring switch to the redundant path within 200 ms and thus avoid a production stoppage in the event of a fault. Furthermore, the support of the Virtual Router Redundancy Protocol (VRRP) allows redundancy on Layer 3. This enables users to group the Scalance SC-600 together with other routers in the network in one logical group. If the router defined as the master fails, another router in the logical group takes over the function of the default router. The network consequently continues to communicate reliably.
The third innovation is support for user-specific firewalls. Specific firewall rules allow not only device-specific but also user-specific filtering of the data. This enables users to assign differing rights. Users consequently benefit from easier access management for network components.
Support of all device versions in the new Sinec NMS network management software allows the complete, uniform configuration of all the Scalance network components on a management platform. Use of the digital input together with the signaling contact allows, for example, the activation and deactivation of the VPN tunnel via the management platform for remote networks, Sinema Remote Connect.
Siemens at the SPS IPC Drives 2018: Hall 11