Pilot project for vegetable bags


SABIC and Schwarz Group cooperation
Chemical industry player SABIC has embarked on a pilot project with Schwarz Group, European retail store operator, for the use of transparent film bags made from certified circular polyethylene (PE) in vegetable packaging. The project will include various different PE technologies from SABIC's TRUCIRCLE™ portfolio based on materials produced via feedstock recycling of mixed and used plastic. Through this project 1 kg bags for organic carrots, made of flexible film using SABIC's certified circular polyethylene, will be introduced by the retail group into selected stores operating under the Lidl and Kaufland brands in Germany.
"Our comprehensive strategy is to make all Lidl and Kaufland brand plastic packaging as recyclable as possible by 2025, thereby reducing overall plastic consumption by 20 percent," states Dietmar Böhm, Managing Director of GreenCycle, which serves as a waste management and recycling service provider for Schwarz Group and other companies. "We strive to close material cycles and save resources."
"We have taken a big step forward on our journey towards building a truly circular plastics economy since we produced the first virgin-quality polymer materials from mixed used plastic back at the start of 2019," explains Stephan Eltink, Director Polyethylene Europe at SABIC. "Our certified circular polymers are produced as part of our TRUCIRCLE portfolio that includes a wide range of polyethylene and polypropylene material grades, that can be drop-in solutions for applications in a variety of industries, including the food packaging industry. We are happy to welcome Schwarz Group among the growing number of downstream customers seeking to capture value from material sources that have traditionally been ignored or discarded."
SABIC's feedstock recycling process recovers the material value of mixed and used plastic, including previously difficult to recycle post-consumer plastics, which could otherwise be lost to landfill or incineration. The waste is converted into an oil, which then enters the production chain just like fossil-based feedstock to deliver new materials without compromising on quality.
The TRUCIRCLE portfolio, which showcases the company's circular innovations and can help to provide manufacturers with access to more sustainable materials, spans design for recyclability, mechanically recycled products, certified circular products from feedstock recycling of used plastic and certified renewables products from bio-based feedstock.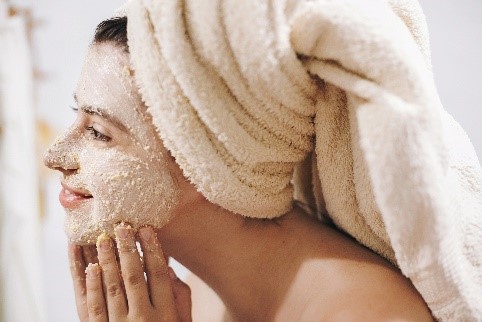 Filling skincare products such as soaps, pastes and scrubs
This year, proper hand washing is one of the big. More than ever, we are aware that hand washing prevents the transmission of many agents that cause infections. While a simple liquid soap is sufficient for normal hand washing, soaps for the industrial sector often have to be enriched with abrasive fillers. Only with such hand washing pastes can heavy soiling such as adhesive residue or motor oil be washed off. Similar abrasive ingredients are also used in cosmetics production for scrubs or waterless soaps.
Challenging abrasive materials for filling pumps
In addition to the abrasive behavior of these products, they often have a highly viscous fluid characteristic – both challenging properties for dosing technology. Conventional filling systems in the cosmetics industry, such as piston pump fillers, find it difficult to handle these materials. The particles get stuck between the piston and the cylinder – the piston then erodes or wears out quickly.
Those dosing and filling pumps were developed purposely for such types of liquids and pastes. By using the precise endless piston technology, they are even suitable for filling small quantities, for example in stick pack samples.
Special configuration for particularly high temperatures
Due to their high viscosity, the materials must sometimes be heated when dosed, otherwise they will not run cleanly into the target container. The company offers special rotor stator configurations for particularly high temperatures.
In addition to dosing and filling pumps, the ViscoTec portfolio also includes feeding solutions. After production, the product is initially filled into barrels. The actual filling of the final containers usually takes place at a different location. ViscoMT removal solutions are suitable for removal from the barrel. A 2-point pressure control ensures a low-pulsation supply to the filling machine.
Initiative for consumer goods


Packaging with renewable plastics
Chemical industry company SABIC today announced that Orkla, Nordic brand owner in business-to-consumer (B2C) commerce with foods, snacks, food care for sport and food ingredients, has launched its first chips packaging using renewable polypropylene (PP) polymer from SABIC's TRUCIRCLE™ portfolio. The sustainable material is derived from tall oil, a residual product from the Nordic forestry industry, and is converted into a Biaxially Oriented PolyPropylene (BOPP) by IRPLAST, an Italian vertically integrated manufacturer of specialty S-BOPP films and converter of printed shrinkable BOPP roll-fed labels and PSA tapes. In Orkla's chips bags, the material solution helps lower the carbon footprint of the three partners' value chain in half compared to the use of traditional non-renewable plastics.
"We want to make it easier for consumers to make environmentally conscious choices," says Sara Malmström, Sustainability Manager at Orkla Confectionery & Snacks. "Packaging is an important part of all our products, and plastic packaging in particular can have a considerable impact on both the environment and climate. We are proud to be first in the Swedish market to put chips in bags made with plastics based on bio-renewable feedstock on the snack shelf," she adds.
Orkla had been looking for an innovative and agile converter capable of meeting its sustainability targets and supplying a renewable film that would help them enhance the sustainability profile of their packaging. They identified IRPLAST, with whom SABIC had already been successfully collaborating in various projects for the development of film products in compliance with EU Packaging and Waste Packaging Directives. Next to Natural Oriented PolyPropylene (NOPP) films from certified renewable PP polymer, IRPLAST also offers an S-BOPP (Simultaneously oriented BOPP) film range branded as LOOPP. The NOPP and LOOPP products both have received independent third party International Sustainability and Carbon Certification (ISCC PLUS).
Naomi Lunadei, Sustainability Manager at IRPLAST, explains: "We firmly believe that sustainable growth must become a priority for businesses producing and converting plastic packaging materials. As a packaging producer, we are well aware of our responsibilities in making the 2030 Sustainable Development Goals a reality, and we are very committed to the challenge. Our two new lines demonstrate the determined route we have embarked on with our partner. While our NOPP products help reduce the carbon footprint of flexible packaging, the LOOPP range opens a door for customers to enter the circular plastics economy which is being progressively mandated by legislators worldwide."
In contrast to comparable BOPP film from traditional fossil fuel, every kilogram of renewable NOPP packaging takes more than 2 kg of CO2 emissions out of the environment. The first set of new Orkla packages in NOPP flexible film includes 275-gram bags of Grill, Sour Cream & Onion, Dill & Chive and Salted Chips, and prominently displays the 50 percent CO2 reduction to consumers. Orkla Confectionery & Snacks Sweden has an ambition to gradually introduce similar bags for all their snacks packages.
"We are proud of  implementing our certified renewable PP polymer in a flexible packaging," states Mark Vester, Circular Economy Leader at SABIC. "The materials offer drop-in solutions for replacing fossil-based plastics in the packaging industry with no compromise on food safety. With our certified circular and renewable polymers, we are aiming to create a sustainable value chain where we collaborate with downstream customers like IRPLAST and Orkla in the use of animal-free bio-based feedstock or in the reuse of post-consumer recycle, thereby seeking to capture the greatest value from sources that have traditionally been ignored or discarded."
SABIC's offering spans from design for recyclability services and mechanically recycled materials to certified circular products from chemical recycling of used plastics and certified renewable polymers from bio-based feedstock. The company's polymers are based on a mass balance approach. This widely recognized international sustainability certification scheme verifies that the mass balance accounting follows predefined and transparent rules. In addition, it provides traceability along the supply chain, from the feedstock to the final product.
Sustainability activities in purchasing


Partnership will improve livelihoods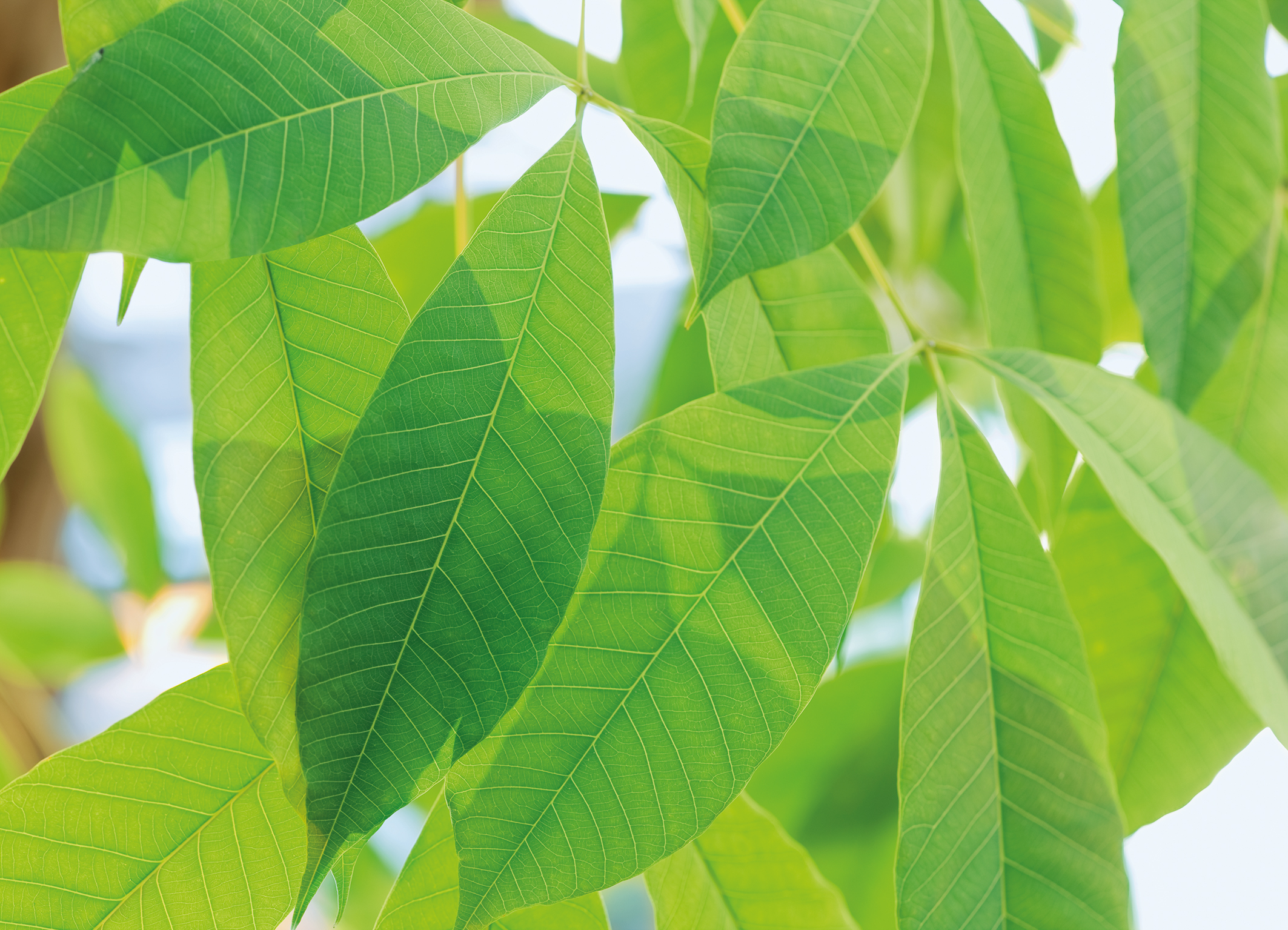 Technology company Continental and Deutsche Gesellschaft für Internationale Zusammenarbeit (GIZ) GmbH are joining forces in a development partnership to improve the sustainability of the natural rubber supply chain in Indonesia. The country is the world's second largest producer of natural rubber. The aims are to develop a criteria catalog for sustainable production of natural rubber, to train farmers in sustainable production in accordance with these criteria and to track the rubber from smallholders to production at Continental. Improved rubber quality, higher yields and supply chain optimization will generate higher incomes for rubber tree cultivators. The partnership between both companies is part of the develoPPP.de program initiated by the German Federal Ministry for Economic Cooperation and Development (BMZ). To ensure that supply chain partners are on board, memorandums of understanding have been signed with two suppliers.
Rubber trees grow in the same area where the rainforest grows. Therefore, it is important to ensure that rubber tree cultivation does not lead to deforestation. To safeguard and monitor sustainable rubber production, Continental and GIZ will implement a traceability system and increase the traceable production of rubber in West Kalimantan over the next three years. In total, 400 farmers will be trained to grow high-quality rubber in accordance with clearly defined sustainability criteria. An electronic system will be developed to ensure full traceability of the raw material along the entire supply chain.
"Our objective is to establish a traceable and sustainable supply chain and set a best practice example for the production of natural rubber," said Nikolai Setzer, who is in charge of Corporate Purchasing and the Tire division in the Executive Board of Continental AG. "The partnership with GIZ gives us access to local players whom we need to achieve traceability and sustainability."
Numerous sustainability activities at Continental
Continental is consistently increasing the importance of sustainability in purchasing in other ways besides this development partnership. Despite already having a clear policy and enforcing mechanisms to avoid non-compliance behavior in the supply chain by its supplier, the Sustainability Management team in Corporate Purchasing at Continental is preparing a specific natural rubber sustainability policy for Continental to be released in 2018. This policy is designed to further reinforce the unquestionable commitment of the corporation to securing a healthy and compliant supply chain and the zero tolerance attitude toward deforestation, land grabbing and other practices that harm local populations and the entire eco-system. At the same time, Continental representatives on the World Business Council for Sustainable Development (WBCSD) are actively working to establish an industry standard for the sustainability of natural rubber. The eleven leading tire manufacturers in the world are involved in the WBCSD's Tire Industry Project.
Furthermore, in 2017 Continental worked with a service provider to establish a sustainability evaluation for existing and potential suppliers on the basis of standardized questionnaires. The scope of this evaluation is enormous as the company has to cover a couple of hundred companies currently supplying raw materials to its locations. At present, more than 80% of its Rubber Group raw material suppliers have already been evaluated and further development activities have already been started.