New high-performance vacuum pumps


Roots pumps series set new standards
Pfeiffer Vacuum, provider of vacuum technology, is presenting the new and innovative Roots pumps of the Hi Lobe series which can be used for numerous industrial vacuum applications such as electron beam welding, vacuum furnaces or freeze drying. The pumps of the Hi Lobe series are of particular interest for fast evacuations (load-lock chambers or leak detection systems). Furthermore, they are suitable for use in coating applications.
Compact and powerful Roots pumps
The compact Roots pumps offer a wide nominal pumping speed range of 520 – 2.100 m³/h. This is made possible through the new drive concept in conjunction with frequency converters. Thanks to their individual speed control, the pumps can be precisely tailored to customer-specific requirements. Thanks to this powerful drive concept, the Hi Lobe achieves approximately 20 percent shorter pump-down times than conventional Roots pumps. Rapid evacuation reduces costs and increases the efficiency of the production system.
Process-reliable and cost-efficient vacuum
The maintenance and energy costs of the Hi Lobe are >50 percent lower compared to conventional Roots pumps. The reason for this is a drive with energy efficiency class IE4 and the special rotor geometries of the pumps. The sealing concept also contributes to this. The pumps are hermetically sealed to the atmosphere and have a maximum integral leakage rate of 1 · 10-6 Pa m³/s. Dynamic seals are eliminated and, as a result, maintenance is only required every four years. Due to the innovative sealing concept in the suction chamber, the use of sealing gas is superfluous in most applications, which also has a positive effect on the operating costs. Since the operation of the Hi Lobe Roots pumps is possible even at ambient temperatures of up to +40°C with flexible air cooling, cost-intensive water cooling is unnecessary.
Control and communication are the essential factors for increasing system availability. The intelligent interface technology of the Hi Lobe allows very good adaptation and monitoring of the processes. This facilitates anticipatory and efficient work. By integrating such condition monitoring, information about the condition of the vacuum system is always available. In addition, condition monitoring increases system availability allowing users to plan maintenance and repair measures in a useful and anticipatory way and prevent cost-intensive production downtimes. These advantages lead to a long service life and maximum operational safety. Depending on their suitability for the existing system, the Hi Lobe vacuum pumps can either be aligned vertically or horizontally. This allows maximum pumping speed and a more customized and efficient use of space at the customer's production site.
Adding value with state-of-the-art separation technologies


Smart solutions for the beer-brewing process
International technology group Andritz is presenting its unrivalled range of separation and filtration technologies for the beer industry at BrauBeviale in Nuremberg, Germany, from November 12 to 14, 2019, hall 7, booth 7-421. Experts from Andritz will be on hand to provide specialist support for a wide range of brewing processes from mash filtration to yeast beer recovery and beer filtration.
The solutions cover a wide range of separation and filtration processes and equipment needed for beer production – from filter presses and dynamic crossflow filters to decanters and separators.
One special product designed exclusively for the brewing industry is the Art Brew beer clarifier, the latest version of which will be showcased at BrauBeviale. Combining efficiency and ease of maintenance, Art Brew is a high-quality and simple-to-operate beer clarification solution, which comes as a plug-and-play unit for the craft beer industry but also in large sizes for industrial beer production.It comprises a unique inert-gas sealing system known as KO2 (knock-out oxygen) that prevents unacceptable levels of oxygen pick-up between the clarifier inlet and outlet connections. Thanks to its small dimensions and custom configuration, the Art Brew is not only highly efficient, but also a very compact solution that is quick to install. The Art Brew range caters to brewers of any size, with a beer clarification capacity ranging from 50 to 700 hectoliters per hour. Visitors will be able to explore the Art Brew's control options and see the process clearly from close quarters.
Another separation technology that has proven its worth for producers of a wide range of beverages is the Andritz Dynamic Crossflow Filter (DCF). Its rotating membranes allow users to separate highly viscous sludges like surplus yeast up to yeast concentrations containing more than 25% by weight, thereby ensuring optimum yeast beer recovery with the highest filtration quality. Because breweries no longer have to dilute the yeast with water in order to process it, the filtered beer can be blended with the main stream without any impact on the quality or alcohol content. As a result, this method becomes an interesting alternative to traditional concentration technologies.
The membrane filter presses ensure that the effective filtration of mash is kept at a constant, high quality level. As filter press filtration is a sealed process, the risk of oxidation is kept to a minimum. Additional peace of mind comes from the fact that Andritz filter presses are not only easy to clean and come with the option of cleaning-in-place solutions, but the components also conform to FDA standards. In addition, brewery customers in particular benefit from the fact that Andritz filter presses can be adjusted to a variety of processes and recipes.
IIoT Technologies
With the development of Metris addIQ control systems, the company has taken the lead in IIoT (Industrial Internet of Things) solutions for solid/liquid separation processes and offers a wide range of innovative products and services under the Metris technology brand. These technologies allow the evolution of separation processes towards fully automatic operations. In addition to user-free operation, the biggest advantages lie in the fields of predictive maintenance and risk mitigation. The innovative automation solutions add a new dimension to the performance of production facilities by minimizing downtime and maximizing product yield, quality, and consistency – even for operations that are already up and running. Furthermore, they are completely scalable and backed by a specialist network of global automation experts.
One specific smart product that appeals to brewers is the intelligent filter press. Equipped with a Metris addIQ control system, the intelligent filter plate within the filter press is able to measure the residual moisture content in the spent grains while simultaneously monitoring this factor online. This means that the filtration process is always stopped at the ideal moment – gaining valuable filtration time and therefore a higher filtration capacity.
And the expertise doesn't end with technology – whether customers need spare parts, rentals, local service, repairs, upgrades, or modernization of equipment, Andritz is a full-service provider. From initial consulting through to service agreements, process optimization, and training programs, Andritz specialists are always looking for ways to minimize downtime and increase predictability in operations while raising overall production efficiency. The network of 550 service specialists and global service centers ensures that the firm will always be there to support its customers for many lifecycles to come.
Andritz at the Brau Beviale 2019: Hall 7, Stand 421
Vacuum technology in research


Standstill for progress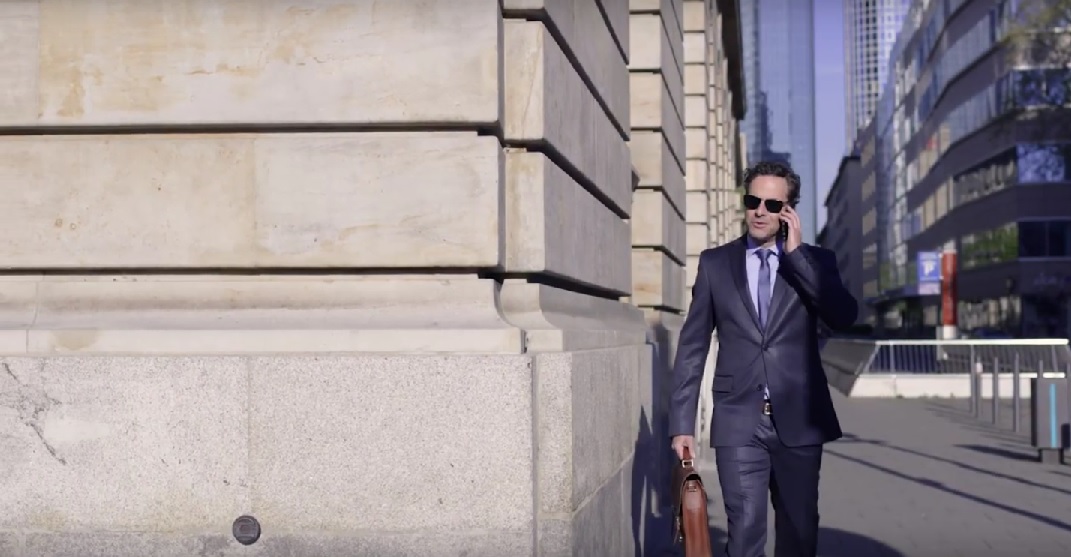 Molecules are to be cooled down at the University of Stuttgart in order to exhibit their quantum properties. The researchers participating in the project hope that this will lead to insights for basic research. Pfeiffer Vacuum's technology will be used to effectively isolate the extremely cold molecules from the much hotter environment. The company not only supports industry, but also customers from research and development with technology and advice.
Energy management, transportation, semiconductor electronics – many industries dream of superconductors at room temperature. Materials without electrical resistance have the potential to completely revolutionize numerous applications. However, superconductivity has so far only been seen at very low temperatures of around -180 degrees Celsius. In many cases, applications only become economically viable when this extreme cooling is no longer necessary.
As yet, however, it is as difficult to understand why some materials achieve superconductivity at comparably high temperatures as the question of whether this could even be possible at room temperature. What is certain is that there is a macroscopic quantum effect.
Ironically, researchers are seeking to understand these effects by using systems that generate even lower temperatures. At the University of Stuttgart, for example, experiments are being carried out to investigate the quantum effects of molecules that are cooled by special lasers to such an extent that their temperatures are only a few billionths of a degree above the absolute zero point of -273.15 degrees Celsius.
In contrast to previous experiments, molecules are to be cooled using lasers instead of atoms. The Stuttgart researchers are using an upstream helium cooling system due to the more complex molecular structure.
This is where Pfeiffer Vacuum's technology comes in. "Alongside its excellent pre-vacuum compatibility, the Hipace 300 H is optimized for light gases such as hydrogen and helium," explains Fabian Frey, Market Manager of Research and Development Customer Support. While his colleagues mostly deal with practical applications on a large industrial scale – semiconductor industry, coating, and automotive engineering – Fabian Frey finds the vacuum solutions for research institutions.
Frey is particularly enthusiastic about the pump's handling of helium. "Along with hydrogen, this is one of the most demanding gases that can be pumped. The back diffusion in the pump system is particularly high and the efficiency correspondingly poorer. This is where the Hipace is the top performer in the market," says Frey.
The experiments carried out by the Stuttgart researchers are mainly directed at developing new so-called quantum simulators. Quantum effects are sometimes so complex to calculate that they cannot be simulated even with the high computing power of contemporary supercomputers. Quantum simulators are used to investigate simplified models in experimental investigations. In the process, the cold molecules promise to provide exciting new insights. The findings could eventually lead to new technical applications such as quantum sensors or quantum computers, says Frey.
Significant advances could also be made in the understanding of quantum effects in superconductors and other materials. The system in which the molecules are observed is not large – it only occupies about three cubic meters. In order to reach and maintain the required low temperatures following precooling with helium, the molecules being investigated must be captured and cooled by lasers and magnetic fields in an ultra-high vacuum generated by the Pfeiffer Vacuum turbopump. This is because even the slightest contact with the outside world would immediately reheat the molecules. Due to the great challenges of the initiative, the current project has no specific duration; the research group will devote several years to basic research and during this time Fabian will support the customer with their vacuum needs. "This is an ongoing process, we go in and out of the customer's facilities and usually visit them when vacuum technology advice is required," he says. As a result, he is constantly up to date on the status of projects.
His company is well known in the research and development market, "because that is where our roots lie," says Frey – after all, Pfeiffer Vacuum is the inventor of the turbomolecular pump. In addition to turbopumps, the broad product portfolio also includes backing pumps, measuring instruments, coating systems, leak detectors and mass spectrometers. The University of Stuttgart uses several Pfeiffer Vacuum products including vacuum pumps, mass spectrometers, pressure gauges, pumping stations and systems. Pfeiffer Vacuum's technology is also used in the multinational ITER project, CERN and the Heidelberg Ion Beam Therapy Center.
Sectors such as the process industry, semiconductor production and analytics naturally contribute more to the mechanical engineering group's sales than customers from research and development; however, R&D customers are working on future projects. "We're proud to be part of it," Frey says. He sees supporting the segment also as an investment in the future of his own company – after all, there are potential applications for other market segments. The process industry could one day also benefit from the fact that molecules in Stuttgart are brought very close to zero using Pfeiffer Vacuum technology.
For every need


Smart and efficient compressed air solutions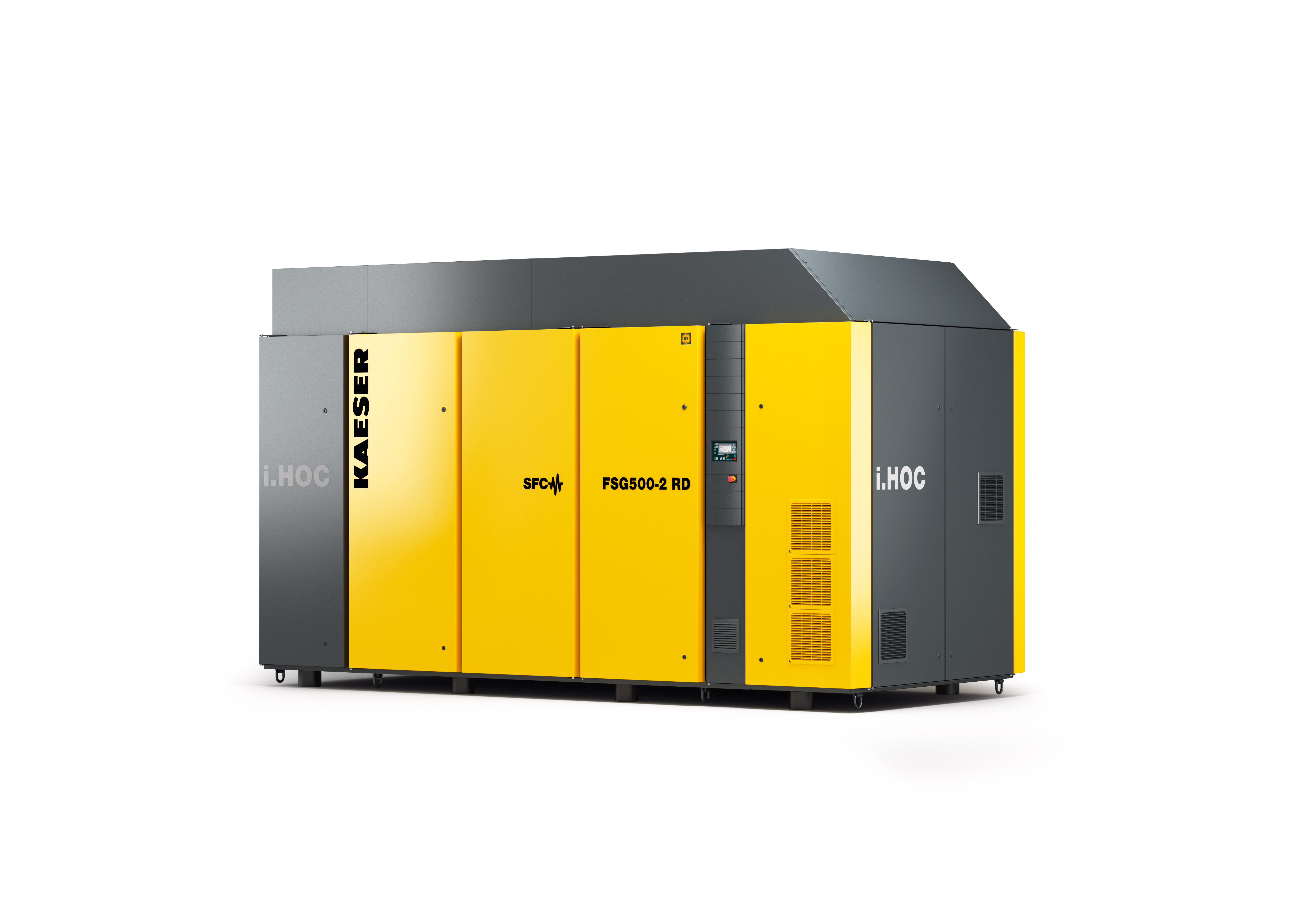 Proudly celebrating its centenary in 2019, Kaeser Kompressoren is set to present a wealth of its innovative products and services at the Emo. Catering to users of all sizes from all market sectors, Kaeser offers the perfect solution for a reliable, efficient and future-oriented compressed air supply – all within the scope of Industrie 4.0.
Highly efficient compressors, effective compressed air treatment systems, smart engineering and intelligent services are just a few of the highlights that reveal the modern face of needs-based compressed air production, combined with good planning.
We are offering a glimpse of the future. Smart engineering station simulations make it possible to see a fully operational compressed air station before it has even been built. Moreover, the new Sigma Smart Air shows how maintenance is carried out in the age of Industrie 4.0: with the comprehensive service package, Sigma Smart Air offers a combination of remote diagnosis and data-based, predictive maintenance that saves the user both time and money, whilst ensuring the availability of the compressed air supply. The basis of these forward-looking concepts is the Sigma Air Manager 4.0 in combination with the Sigma Network. The powerful, closed network and the intelligent controller are perfectly coordinated cornerstones of Kaeser's Industrie 4.0 package.
Operating efficiency is of key importance at Kaeser on every level, together with a responsible approach to resource conservation. Therefore, all variable-speed rotary screw compressors are being systematically equipped with a synchronous reluctance motor, which boasts considerably lower losses – and, in turn, greater efficiency – in the crucial partial-load range, compared to asynchronous motors. Following in the footsteps of the ASD series, the CSD/CSDX series is the next to feature efficiency improvements of up to 10%, with flow rates ranging from 1.1 to 17.5 m³/min., paving the way for minimal energy costs.
If oil-free compressed generation air is required, FSG series rotary screw compressors provide the perfect solution in combination with i.HOC rotation dryers: not only highly efficient and cost-effective, they also achieve stable pressure dew points to minus 30 degrees Celsius.
With a drive power of 7 to 45 kW, Kaeser's innovative boosters are the powerhouses of choice when higher pressure compressed air is called for (up to 45 bar). Compact and space-saving, with low-noise, vibration-free performance, they are ideal all-in-one booster solutions and are also available as variable-speed versions.
The needs of trades and workshops are also well catered for at Kaeser Kompressoren, with a compressed air solution for every application. The new i.Comp reciprocating compressors are robust, powerful, compact, maintenance-friendly, efficient – the list goes on. The centrepiece is the new drive concept, which offers a host of advantages. Every reciprocating compressor model delivers exactly the output required and can be infinitely adjusted to suit actual compressed air demand. Manufactured to the very highest industrial quality standards for which Kaeser is world-renowned, i.Comp models are available as portable models and as space-saving i.Comp tower compact stations – a completely new compressed air supply concept that was specially developed for workshops.
Kaeser at the Emo 2019: Hall 12, stand A13