Pumpenfabrik Wangen GmbH appoints new Managing Director and CEO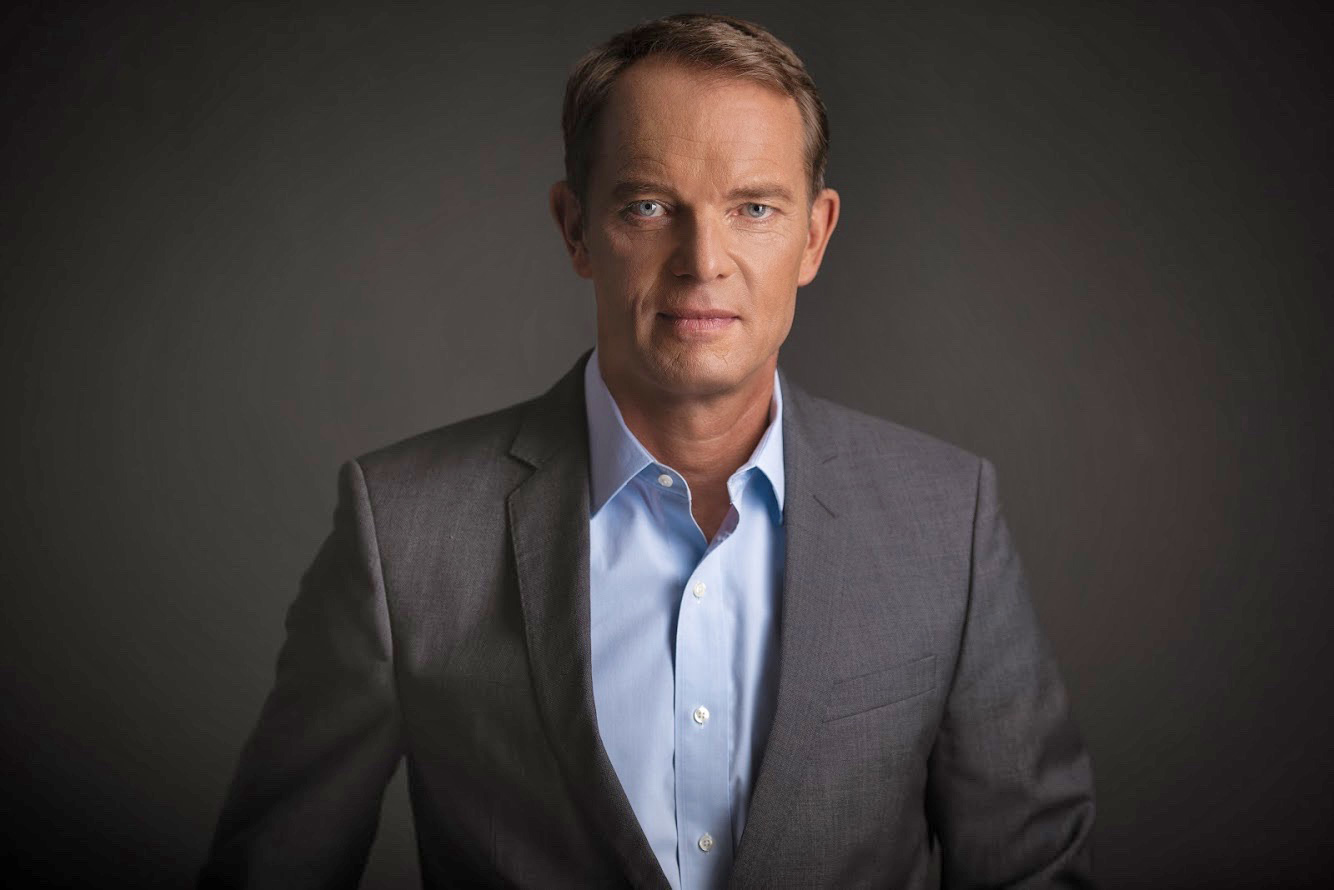 Pumpenfabrik Wangen, a manufacturer of cavity and screw pumps, appoints a new Managing Director and CEO: As of November 2, 2020, Claus Garnjost will lead the company based in Wangen,
Germany. CEO Markus Hofheinz has left the company to pursue new professional opportunities.
With Claus Garnjost (58), WANGEN PUMPEN gains an experienced and well-connected manager for the mechanical and plant engineering sectors. Before joining Pumpenfabrik Wangen, Garnjost was responsible for the strategic development of Leistritz AG, a 2000-strong producer of screw pumps, turbine parts, extrusion systems as well as machine tools and other tools, as both CTO/COO and Board Member. Previously Garnjost served as CEO for Gildemeister Drehmaschinen (a subsidiary of DMG MORI), and as COO for Gebr. Heller Maschinenfabrik and Coperion Werner & Pfleiderer.
He holds a degree in engineering and began his career at MAN Roland Druckmaschinen AG.
Together with CFO Lorenz von Haller, the extended management, the shareholders and all employees, Garnjost will continue on Pumpenfabrik Wangen's current growth trajectory and continuously expand into new areas fit for strategic growth.
Shareholders and workforce of Pumpen Wangen express their thanks to Mr. Hofheinz for his services over the past two and a half years and wish him all the best in his future endeavours.
Red Dot Award for high design quality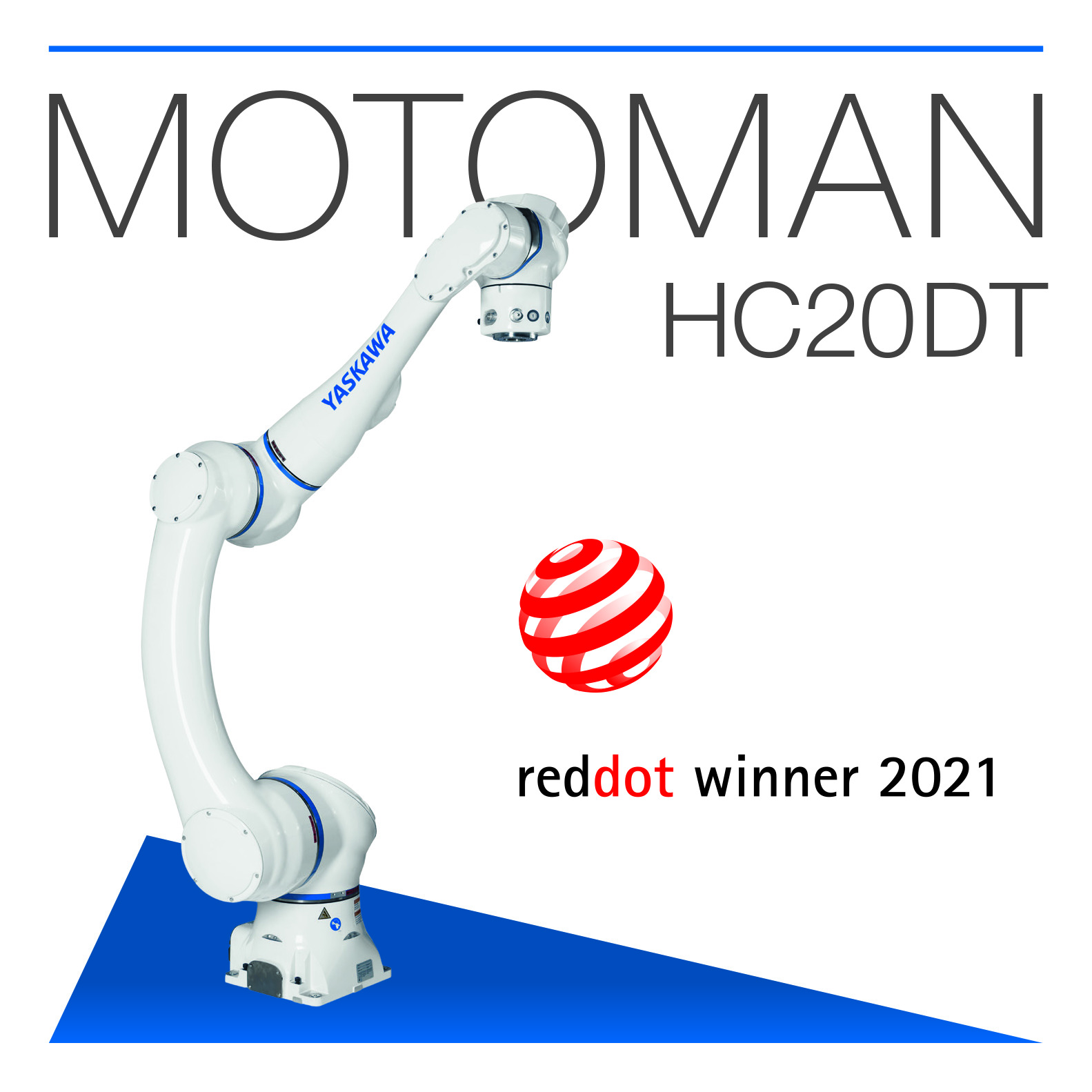 Yaskawa has successfully participated in the Red Dot Award: Product Design 2021 for the fourth time in a row. The international jury awarded the Cobot Motoman HC20DT the "Red Dot" award, which stands for high design quality.
Until now, cobots have tended to be smaller robots, mainly covering payloads in the range of up to 10 kg with a reach of around 1,200 mm. The Motoman HC20DT, which has now won an award, significantly expands the range of applications for MRK applications: the payload of 20 kg combined with a reach of 1,700 mm enables flexible use in many different applications.
Especially in physically demanding work, employees can be supported by this, e.g. when palletizing larger cartons, crates or other stackable goods. The robot takes over the lifting of such heavy loads in order to improve workplace ergonomics and enable the employee to perform cognitively demanding tasks. The Cobot also excels in harsh environments, such as machine tool loading, where the robot frequently comes into contact with cooling emulsions, thanks to its dustproof and waterproof IP67 protection rating.
"The winners of the Red Dot Award: Product Design 2021 particularly impressed me this year. The design of their products is outstanding – in terms of aesthetics and functionality. To hold one's own in such a strong field of participants and convince our jury is not easy. I therefore warmly congratulate the award winners on their success."

– Professor Dr. Peter Zec, initiator and CEO of Red Dot. Evaluation platform
The Red Dot Award: Product Design, which has existed in its origins since 1955, honors the best products of each year. "In search of good design and innovation" – in search of well-designed and innovative products, the competition's 50 or so jurors set out once again in 2021. The international panel of experts is made up of specialists from a wide range of fields. In the course of a procedure lasting several days, they thoroughly examined the products submitted. Evaluation criteria such as formal quality, ergonomics and durability served as a guide. Motoman HC20DT in exhibitions, online and in the yearbook
From June 21, 2021, the Motoman HC20DT will be on display in the online exhibition on the website. This is also the day that Red Dot Design Week begins, during which this year's award winners, and by extension Yaskawa, will be recognized digitally. From June 22, 2021, the Motoman HC20DT can likewise be found in the "Design on Stage" exhibition at the Red Dot Design Museum in Essen, Germany, which presents all award-winning products. Between current design solutions and historical industrial architecture, visitors can experience the quality of the designs there. This Yearbook 2021/2022 will be published in August. The publication provides a comprehensive overview of the state of the art as well as trends in product design.
New cooperation: Digital transformation for die casting
Toyota Industries Corporation and Siemens have cooperated to develop artificial intelligence (AI) that can predict product abnormalities in aluminum die casting, a key process in automotive air conditioning compressor production -also to support their goal of manufacturing quality parts.
The development is one of the world's first to use defect prediction AI for die casting. It improves quality and productivity by utilizing the AI application in Industrial Edge, the Siemens edge computing platform for industry. The initiative is an innovative example of digital transformation in manufacturing, and Toyota Industries Corporation aims to use it to further evolve their technology and incorporate it into their production plants in Japan and overseas. Siemens hopes that more businesses in the manufacturing industry will adopt their digitalization and automation solutions such as Industrial Edge.
The die casting process is challenging to manage due to a range of constantly changing production conditions such as variations in the molten aluminum temperature or the injection rate. Success relies on the judgement of experienced workers, and sometimes the parts require secondary processing to handle abnormalities and maintain high quality standards.
During development, the two companies used a Siemens Simatic S7-1500 controller to gather big data totaling approximately 40,000 data points per die casting shot at the model line and then analyzed the data using AI technology. They succeeded in preventing defects and improving quality by monitoring the production status in real time and automatically predicting equipment abnormalities that lead to quality issues. The production data is processed by the defect prediction AI on Industrial Edge, enabling instant analysis of the data on production conditions at the time of a shot and assessment of the part quality immediately after the casting. This series of AI technologies boosts productivity, improves quality, and transforms how operators work
Aluminum die casting is a high-speed molding process in which molten aluminum is shot into a die at high pressure. It is ideal for the accurate manufacture of metal cast parts that demand high dimensional precision, and therefore is often used for automotive parts that require high quality and reliability. The aluminum die cast parts made at the Toyota Industries Corporation production plant in Obu, Japan, have excellent airtightness and high pressure resistance. They are essential for the highquality Toyota Industries Corporation compressors used in automotive air conditioning, a field in which they proudly hold the largest share of the global market*.
Siemens aimed to contribute to operational improvements with Siemens Industrial Edge, while Toyota Industries Corporation aimed to increase quality and productivity. The alignment of these goals with the die casting process led to this development, during which they demonstrated proof of concept across two years and achieved a successful outcome. Based on this result, they will continue pursuing technological advancements in order to provide better products for their customers throughout the world.
"Digital transformation is a game changer. I am delighted to have the opportunity to partner with Toyota Industries Corporation in this revolutionary endeavor and to work together to forge the future. We will continue to develop and provide solutions for industries incorporating the latest technologies and to contribute to optimized and sustainable manufacturing."

– Rainer Brehm, CEO of Factory Automation, Siemens AG
"It is significant that Toyota Industries Corporation has successfully implemented AI technology and achieved outcomes in the die casting process, which is where important compressor parts are produced. I am also proud that we have contributed to the practical use of Industrial Edge, the Siemens edge computing platform for industry," says Yuji Ishizaki, Senior Executive Officer, Member of the Board and General Manager of Compressor Division, Toyota Industries Corporation. "We will continue to offer new value for customers and to pursue even better working methods by embracing the use of advanced digital technologies in the production field."
Working together on an integrated digital platform for cell and gene therapy developers

The companies ATMPS Ltd and Ori Biotech announced a global collaboration to create seamless integration between their respective data platforms to support the development of Advanced Therapies. The non-exclusive partnership will result in the integration of Ori's proprietary CGT manufacturing platform's data architecture with ATMPS' HataaliTM, a secure data sharing platform, specially designed as a scalable system for advanced therapies. The combination of the two proprietary platforms will provide improved product tracking, scheduling as well as live monitoring of the manufacturing status across the entire CGT supply chain from vein to vein.
"Ori selected ATMPS' Hataali technology for integration with our platform to allow the secure sharing of relevant process data with therapy developers, contract development and manufacturing organizations (CDMOs) and even clinicians or patients in real-time. This collaboration will provide increased visibility into the treatment process for those involved at each stage of the treatment process, The addition of established technologies from companies like ATMPS allows Ori to further its mission of enabling partners across the CGT industry to bring therapies as safely, cost effectively and quickly as possible to large numbers of patients with few alternative therapeutic options."

– Jason C. Foster, CEO, Ori Biotech
Hataali encrypts and stores data using distributed ledger technology through a process known as hashing. This process ensures data security is protected through a system of private keys and cryptography. Hataali was the first cell orchestration platform installed in a hospital globally and ATMPS the first blockchain company to integrate with the UK National Health Service for the delivery of advanced therapies.
"Ori is an ideal partner for ATMPS, as both companies share a common mission to lower the costs and improve processes for cell and gene therapies. Ori's work in helping innovators scale from preclinical to commercial is a massive step towards reducing complexity and bringing these vital therapies to patients more quickly," said Raja Sharif, CEO, ATMPS. "We all know how challenging and expensive the development and manufacturing of CGTs can be. With the help of Hataali, Ori can securely leverage vein-to-vein data to advance their manufacturing solutions much more efficiently. This will enable real-time therapy tracking, improved patient trust and expediated clinical development."