Andritz Hydro


Pumped Storage plant Langenprozelten
Boosters with drive powers


Quieter, more compact and with frequency control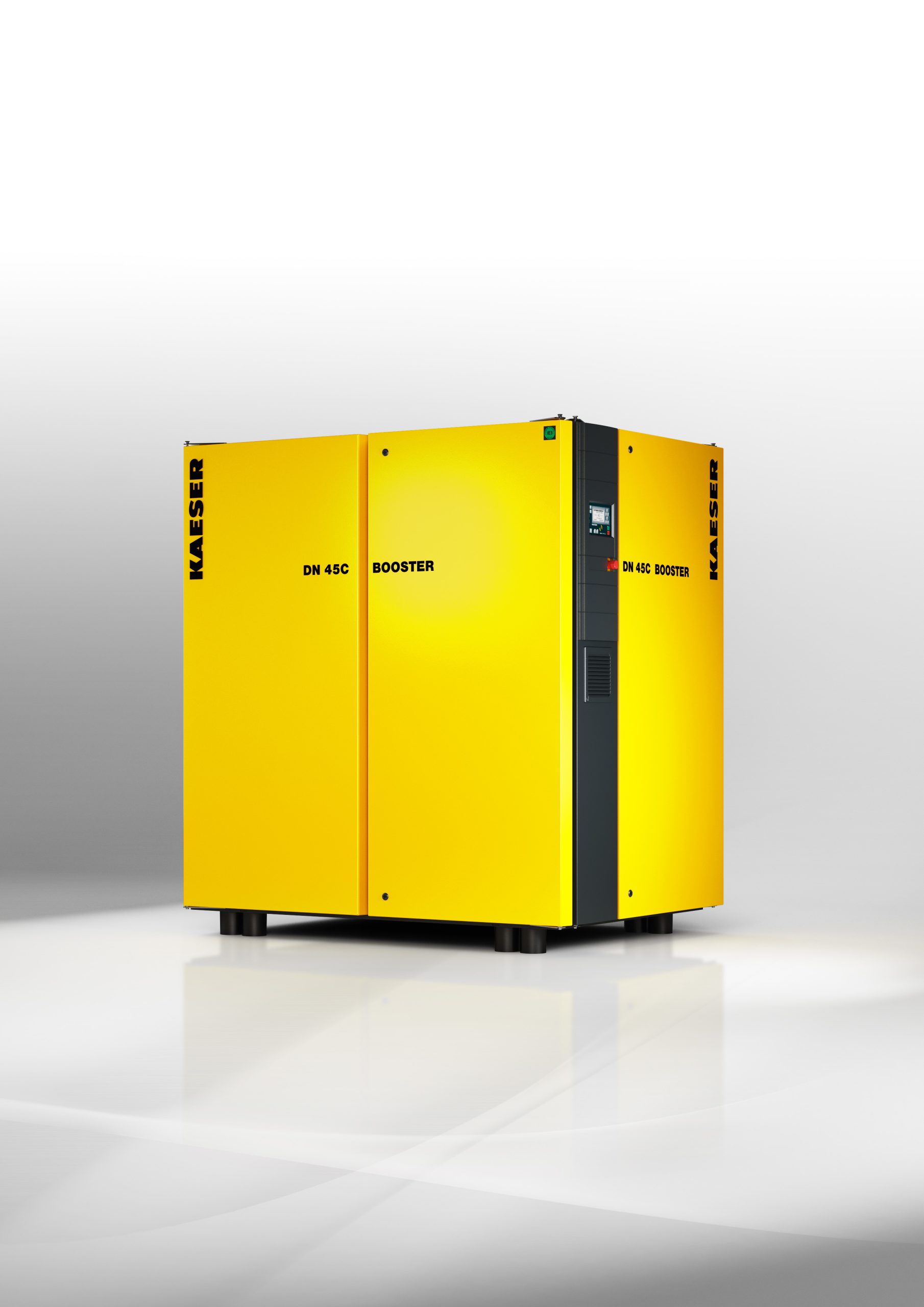 Kaeser boosters with drive powers ranging from 22 to 45 kW are now available in a completely new design: as compact and space-saving complete units optimised for low vibration and noise emissions. Future versions will also feature optionally available frequency control. Many additional enhancements, such as optimised cooling, further reduce overall system and energy costs.
Previously this size of booster was only available in conventional versions – without Sigma Frequency Control (SFC). The new drive function ensures superior harmonisation of the booster on the input side with the upstream compressor output. This in turn allows for reduction of the relatively high switching frequency characteristic of some booster applications. It's precisely because applications do not always work with the same pressure that boosters must produce significantly greater pressure than is actually used in the application. The powerful SFC functionality helps adjust the free air delivery as consistently as possible to the needs of the system. This reduces switching differentials on both sides, as well as potentially resulting overpressure, leaks and machine load – all of which contribute to energy savings.
Plug & run
The dynamic appearance of the new, complete-unit design is not just cosmetic: it saves space (the footprint has been reduced to just 2.3 m² from 5 m²) and makes maintenance even more straightforward thanks to intelligent component layout. Despite their enhanced performance, the new boosters run noticeably quieter thanks to the enclosure with integrated aftercooling as well as the low-vibration basic structure. For added convenience, the boosters are ready for immediate electrical connection upon delivery, thereby greatly minimising installation time and costs.
Controller monitoring
The integrated Sigma Control 2 controller is equipped with special booster software to ensure optimal system operation whilst also enabling convenient connection to master controller systems via Ethernet. Since all individual components can be perfectly coordinated with one another, the entire station can be optimised to provide maximum efficiency and performance. Integration is also possible within an Industry 4.0 environment.
Twin screw pump


Cooperation between Gea and Itt Bornemann
The pump experts from Gea and Itt Bornemann are now working together to manufacture and market a twin screw pump for the food, beverage and pharmaceutical industries. While Gea has so far concentrated primarily on hygienic centrifugal pumps, the cooperation now means that a joint model of a positive displacement pump is ready for introduction: Gea Hilge Novatwin. The Gea Hilge Novatwin is a flexible twin screw pump based on the proven Bornemann design that meets the highest hygienic requirements for gentle product handling and clean-in-place (CIP) with just one pump. The new Gea Hilge Novatwin will be available in 6 sizes and will be part of the Gea Varipump line, which stands for pumps with a high degree of flexibility for optimum adaptation to individual customer requirements.
Consistent expansion of hygienic pump portfolio
The addition of this future-oriented pump type to the portfolio in addition to the established rotary lobe pump Gea Hilge Novalobe will significantly strengthen Gea's position in the field of positive displacement pumps. Gea will thus be in an even better position to cover the various customer requirements with the ideal pump solution from its own broad product portfolio.
Pump and clean with one pump
Twin screw pumps are equipped with two screws, which intermesh without contact and together with the pump housing form a closed chamber. The screws rotate and thus move the medium along the screw axis from the suction to the discharge side.
Like positive displacement pumps in general, twin screw pumps stand for the gentle conveyance of chunky, shear-sensitive and abrasive media. They offer exceptionally high flexibility for pumping liquids of various viscosities.
"The special feature of the twin screw pump is its dual function, because twin screw pumps can not only pump the actual product but can also function as a CIP pump at the same time, as they can operate at very high speeds. This saves the use of an additional CIP pump compared to alternative solutions," explains Product Manager Ulla Främke from Gea.
With Gea and Bornemann two strong partners work together
"This cooperation with Bornemann is a real win-win situation for both partners," says Bastian Tolle, head of product management at the Gea Flow Components business unit. "The twin screw pumps we see in the market today are mostly derived from Bornemann's original development. The expertise is impressive, we can learn a lot from such a partner and from the experience gained over decades in the application of this special positive displacement pump".
"We will benefit from Gea's strong distribution network", adds Bornemann's Managing Director Markus
Schwarte. "Gea has a broad customer base, a large network and an excellent reputation among decision-makers, particularly in the food sector and in local markets such as the USA. We want to benefit from the synergy between the leading technology and the first-class global network in the food industry".
HiLobe series in 3D


High performance Roots pumps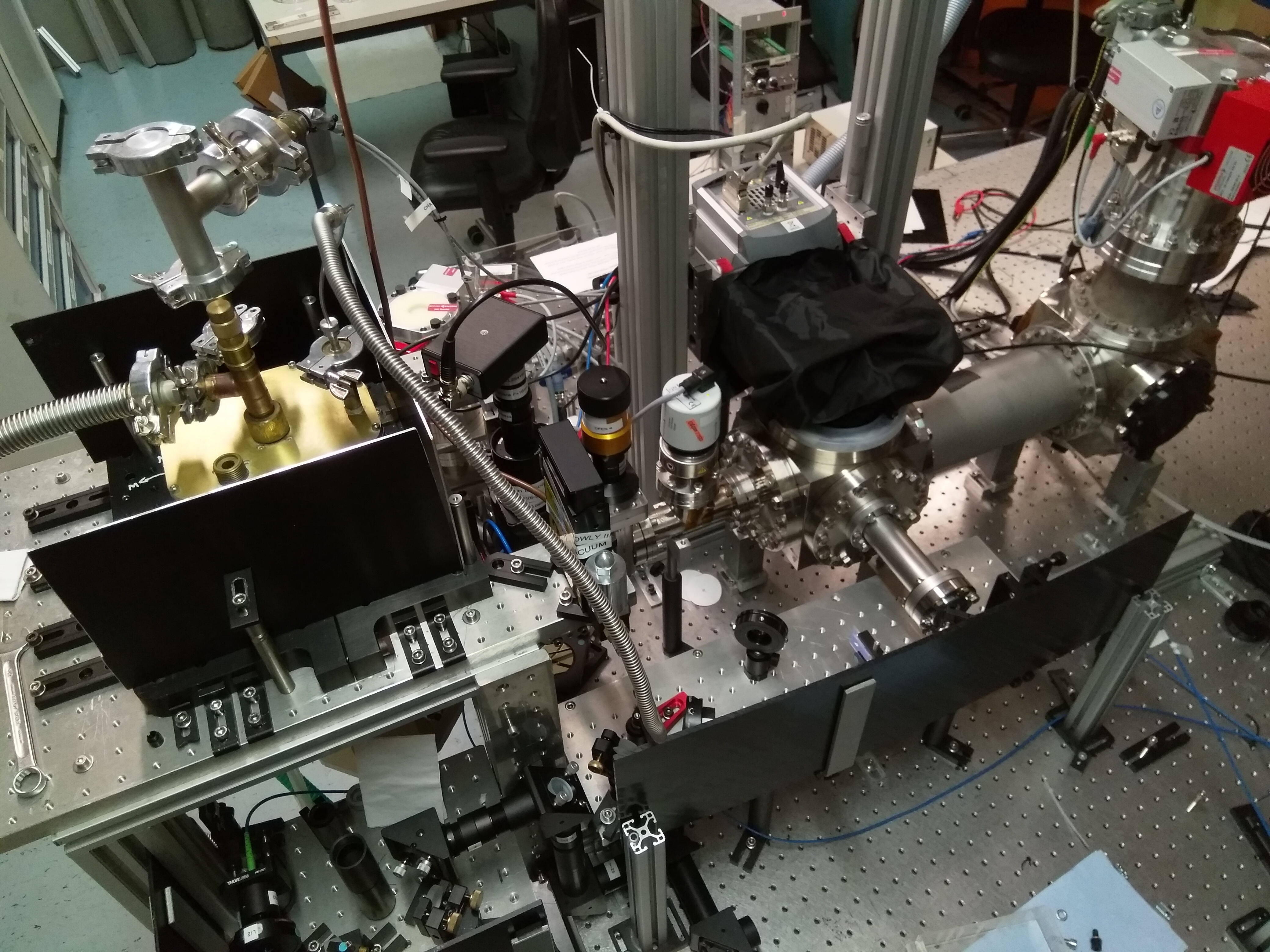 The new high performance Roots pumps of the HiLobe series in 3D. These innovative Roots pumps offer a nominal pumping speed range of 520 – 2,100 m³/h and can be perfectly adjusted to customer-specific requirements.