Containment Sampler


Productivity increase with sampling and measurement
As a manufacturer of measuring instruments and automated sampling devices, Rembe Kersting GmbH meets the special requirements regarding the modular design for plant-specific function modules, so that customer systems can operate more and more efficiently. The portfolio is subdivided into the areas sampling and measurement. The pneumatic, electrical or manual inline samplers allow a representative sampling of bulk and viscous product streams and provide the highest sample quality. The product variety of the flow metering and gravimetric measurement in combination with the transmitters ensures reliable and exact results.
Customers know Rembe as a competent partner for measuring solutions, and the automated extraction of representative samples. The company is able to create sustainable benefits through
mass flow measurement of powders and bulk solids
gravimetric measuring technology for representative level measurement
system solutions to optimize supply chain management
professional sampling for a continuous quality control
Optimizing processes and workflows is one of the most important tasks the company has a key focus on. The firm develop, manufacture and deliver products which then structure the production processes of our customers safer and more profitable.
Observational study of cannabis in pain management launched nationwide
With the ESCAPE – Extract Study by Cannamedical about Pain Ease – study, Cannamedical Pharma wants to make a significant contribution to the expansion of existing knowledge about the treatment of pain with medicinal cannabis under everyday conditions. The focus is on the change in pain and quality of life using full-spectrum cannabis extract, which utilizes the full spectrum of effects of the cannabis plant and is taken orally. The aim of the study is to improve the evidence on the use of medicinal cannabis extract in chronic pain patients.
Renowned project partners
In March, the coordinating ethics committee gave its positive vote for the start of the study, so that the first patients could now be included in the study. Prof. Dr. med. Dr. h.c. Joachim Nadstawek of the Bonn Pain Center is in charge of the study. Cannamedical Pharma is conducting the study in collaboration with the Interdisciplinary Center for Clinical Studies (IZKS) of the University Medical Center Mainz under the direction of Michael Hopp, MD.
Gaining knowledge in pain therapy
This study is an observational study. In this type of study, new findings are obtained by observing the use of already established prescription drugs. Over a treatment period of six months, changes in 500 patients are observed and documented. Depending on the physician's discretion, up to four physician contacts are possible, during which data are collected using various validated questionnaires.
"We are proud to be pioneering the field of medical cannabis and contributing to improved evidence with the ESCAPE study. Our vision is that patients will be able to escape chronic pain in the future."

– Dr. Yvonne von Coburg, Chief Medical Officer
Advances in treatment
The company is thus living up to its philosophy of constantly optimizing cannabis-based therapies to better and better address the individual therapeutic needs of sufferers. "Research and education are important aspects of continuously developing medical care and ensuring efficient therapy provision," says Dr. Yvonne von Coburg.
Although five years have now passed since the Act Amending Narcotics Law and Other Regulations ("Cannabis as Medicine") came into force in Germany, the evidence-based data situation is still expandable. There is still uncertainty among medical and pharmaceutical professionals about the use and therapeutic options. Yet, according to study leader Prof. Dr. med. Dr. h.c. Nadstawek, medical cannabis offers an interesting enrichment of the therapeutic spectrum. Especially for people who have exhausted other therapy options, medical cannabis can be an alternative in pain therapy. In the area of chronic pain, initial studies show promising results with cannabinoid-based therapy. Nevertheless, the use of medical cannabis has been rather poorly researched and documented overall.
Genomics will not be harmed despite intense whaling
Fin whales are the second largest creatures on our planet, surpassed only by blue whales. They can reach a length of around 20 meters – and require up to two tons of food per day. Accordingly, they release enormous amounts of nutrients – with significant effects on ocean ecosystems. Industrial whaling, however, has significantly reduced their numbers. It was aimed at the tran of whales as raw material and was particularly intensive between 1880 and an international agreement in 1986. Today, the number of fin whales worldwide is estimated at about 100,000 animals; the species is considered endangered according to the Red List. A new study by scientists from the LOEWE Center for Translational Biodiversity Genomics (TBG), the Senckenberg Biodiversity and Climate Research Center (SBiK-F), and Icelandic and Swedish research institutions shows the consequences of their decimation for the populations and especially for the genomic diversity of fin whales. Fortunately, their results show no long-term genetic weakening of this species.
After fin whales were hunted in the early 20th century until local whaling industries collapsed in some places due to declining catches – such as in the waters around Norwegian Finnmark in 1904 – there were fears of glaring consequences, including extinction of the species due to inbreeding. For the study published in the journal "Molecular Biology and Evolution", the scientists now examined 51 genomes of a North Atlantic fin whale population from Icelandic waters for the first time. Using the samples from 1989, 2009 and 2018, they developed demographic models that allow conclusions to be drawn about population changes over around 800 years. The analyses focused on whether whaling also affected the genetic diversity of fin whales.
The team concludes that whaling had a strong impact on populations in the North Atlantic, decimating them to as much as twenty percent of their previous size within about one hundred years. However, the team also showed that different populations were hit differently by whaling, as the genomes of some animals showed little or no trace of this population reduction.
"Looking at the genetic diversity of a species allows us to draw conclusions about whether and how well that species can adapt to new environmental conditions or changes in its population, or whether it is likely to go extinct. Therefore, genomic analysis can often reveal trends before they become overt. However, in the case of North Atlantic fin whales, we did not detect a significant loss of their diversity in the long-term perspective."

– Magnus Wolf, lead author of the study
Other genetic consequences within the depleted fin whale stocks also appear to have failed to materialize. Neither did the scientists* find evidence of frequent inbreeding, where genomes become unnaturally similar, nor could a greater number of genetic defects be detected that would burden the population in the long term. "Such mutations occur all the time, but they are more noticeable in small populations because sometimes there are then no animals without the mutation left to prevail," Wolf said.
So, compared to more endangered cetacean species such as the blue whale or North Atlantic right whale, current human impacts seem to be the main obstacle to fin whale recovery. These include increasing shipping traffic and pollution of the seas. The International Union for Conservation of Nature (IUCN) has classified fin whales as an endangered species on its Red List. Therefore, there is currently no all-clear for their situation, emphasizes Prof. Dr. Axel Janke, lead scientist of the study, scientific coordinator and spokesperson of the LOEWE Center TBG and also working at SBiK-F and the Institute for Ecology, Evolution and Diversity at Goethe University Frankfurt.
"It is fascinating how genomic insights can contribute to our picture of whale conservation. Genomics is emerging as a key technology not only for species conservation, but also helps us understand what biodiversity actually is and how we can use it. Whales are not only impressive animals, but despite their long lifespan of up to one hundred years and their body size, they also seem to develop hardly any tumors and are thus resistant to cancer. Deciphering the genomic mechanisms that cause this paradox could help us address one of the most consequential diseases in human history."
Prevent flood damage and store water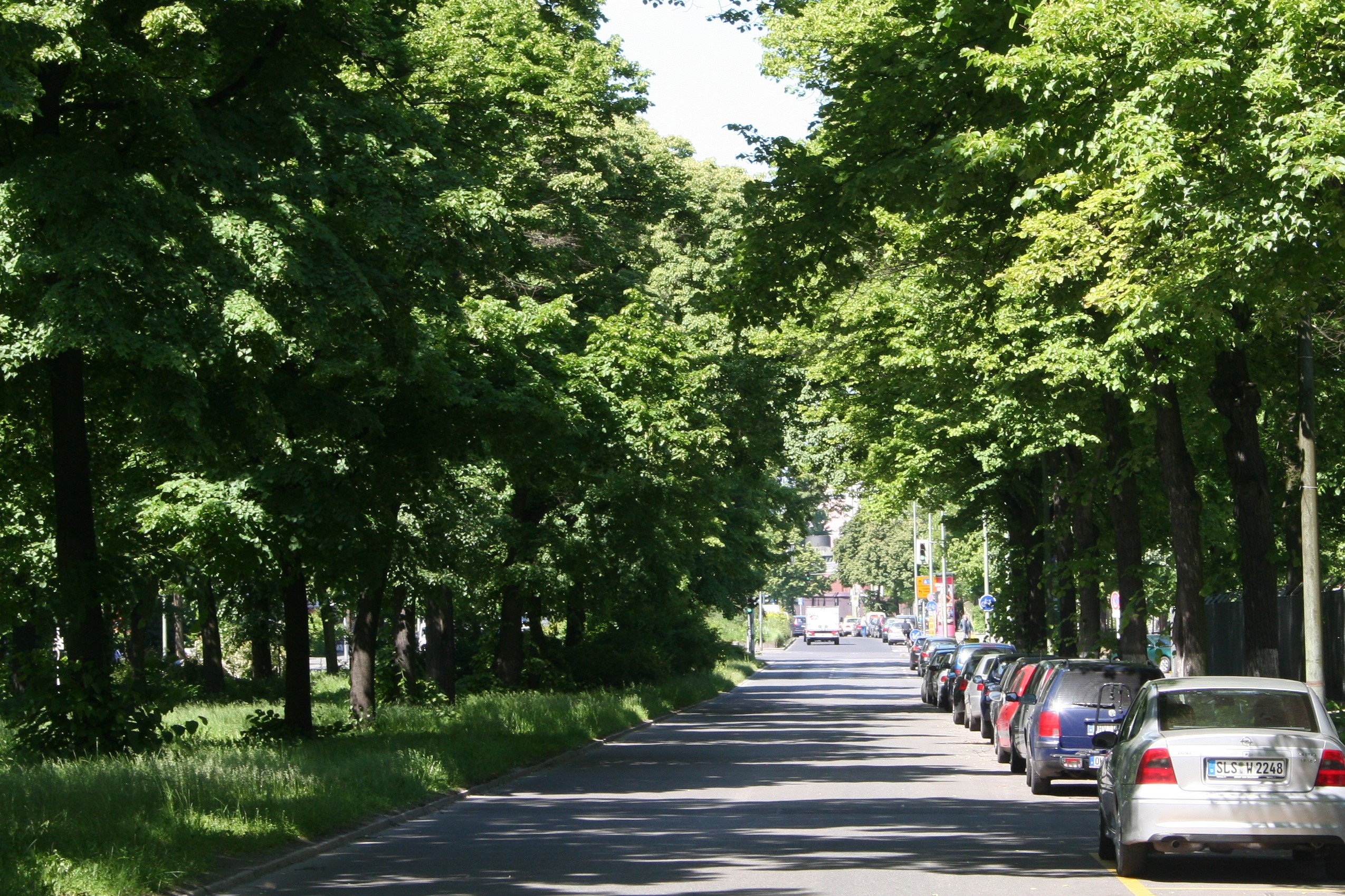 The consequences of climate change are already being felt dramatically. This was impressively demonstrated by the floods in North Rhine-Westphalia and the Palatinate region last summer. One thing is clear: floods, inundations and heavy rainfall are increasing in intensity and frequency, as are droughts and hot spells. At the world's leading trade fair for environmental technologies (IFAT) in Munich starting today (May 30), the Deutsche Bundesstiftung Umwelt (DBU) will be presenting how cities and municipalities can prepare themselves for future catastrophes and promote water-conscious development based on the principle of the so-called sponge city.
In 2021, the German Insurance Association recorded damages of around 12.5 billion euros to houses, household goods, businesses and motor vehicles. Natural hazards had never caused so much damage in Germany since the statistics began, he said.
"The climate crisis makes adjustments and strategies for smart water management in populated areas urgently necessary. Preventive flood protection must be thought together with water retention in the city."

– Alexander Bonde, DBU Secretary General
The basic idea: to prevent flood damage as well as to retain water, store it temporarily and release it again during heat and drought. Tomorrow, May 31, at the IFAT Forum from 3 to 3:45 p.m., the DBU, together with the Center for Climate Adaptation of the German Institute of Urban Affairs (difu) and the engineering company Prof. Dr. Sieker, will provide insights into water-conscious urban development based on the principle of the sponge city: a concept in which rainwater in cities is absorbed and stored locally instead of being discharged. The DBU booth at IFAT will also feature the following best-practice projects.
Tips for municipal flood prevention
To support cities and municipalities in municipal flood prevention, the DBU funded difu's "Planners in Dialog" project. Selected municipalities received concrete tips on how they can introduce and optimize structures, processes and methods to better protect themselves against damage caused by heavy rain. The DBU will be showing more about this together with the Center for Climate Adaptation at the trade fair stand.
Water-conscious urban development
Instead of diverting rainwater from residential areas, increasing emphasis is being placed on its infiltration, capture and retention. Experts from the engineering company will be demonstrating at the DBU stand at IFAT how the condition of the sewage network can be monitored using a sensor platform, for example, to pump out the water during heavy rainfall and prevent water bodies from overflowing.
Green sponge city
In a residential neighborhood in Mannheim, wastewater from showers, bathtubs and sink units that is only slightly contaminated is collected, treated and reused as so-called service water for toilet flushing and washing machines. The surplus service water is to supply the green spaces and trees around the residential complex with water on a permanent basis via an integrated irrigation system.
SmartCity sensor for moisture monitoring
Trees play an essential role in the climate and quality of life in the city. But water shortages are making planting them increasingly difficult. Whether enough water is getting to the roots can be checked by a system for professional moisture monitoring of street trees and urban greenery. It is optimized for current SmartCity concepts, which use digitalization to make cities more efficient, sustainable and progressive.
Tree roots and district heating lines
Another problem: Tree roots and underground pipelines, for example for district heating, can affect each other due to the limited space in the urban soil. At the DBU booth, visitors can find out what options are available to protect the pipeline trench from root ingrowth.