Mining in focus


Process belt solutions for added productivity and yield
At Filtech, the leading trade fair for filtration and separation technology, the stand of leading international technical weavers GKD – Gebr. Kufferath was a real magnet for the international specialists in attendance. The integrated solution competence in filter media and process belt solutions drew visitors from numerous sectors and countries. Interest in the process belts primarily revolved around solutions for increasingly challenging processes in the mining industry. The core focus was on gypsum drainage in phosphoric acid extraction, potash fertilizer, and flue gas desulphurization, as well as dewatering of lithium carbonate on continuous vacuum belt filter systems.
"There was so much going on during the first two days," says Helmut Jakob, Senior Sales & Application Manager. The entire stand, which was double the size of last year's, was full to bursting on all three days. Many visitors were looking for particularly fine and porous filter media, which they found in GKD's industrial meshes. However, demand for solutions for dynamic belt filters was also high. With the Vacubelt range of filter belts, GKD offers products that guarantee high efficiency and safety in demanding dewatering processes. Developed and produced in Germany, they impress with their high transverse stability and very good directional stability. This stiffness protects against creasing in the area of the intake channel in particular. In addition, the smooth surface guarantees accordingly good cake discharge and excellent cleaning performance. One major source of inquiries during Filtech was fine process belt mesh. This reflects the challenge that the extractive industry is facing to increase productivity and yield. Vacubelt filter belts respond to this need with pore sizes designed to suit specific processes. For example, a Vacubelt 2015 with 50 µm aperture is used for dewatering lithium carbonate. This belt type has proven its worth around the world in similar types of processes such as gypsum drainage in flue gas desulphurization. It also offers a decisive advantage over competitors' products: Even on large system widths of up to 4.35 meters and belt lengths of over 70 meters, this fine belt loses none of the stability for which Vacubelt filter belts are known. In addition to the Vacubelt 3354 and 3356 belt types for phosphogypsum dewatering, GKD also offers the 1003 screen belt successfully used in sewage sludge dewatering. These single-ply vacuum filter belts are tailored to the respective process and the grain size distribution of the gypsum and then thermally treated. They therefore guarantee constant high dewatering performance. The Vacubelt 5060 filter belt has been well established in potash fertilizer production for years thanks to its high temperature and abrasion resistance.
Problem solutions for many applications
The efficiency of this belt range is also highly valued beyond mining applications, with several visitors to the GKD stand inquiring about the belts for applications in entirely different industries. For instance, the Vacubelt 3354 is a proven alternative to common products made of polypropylene in cooling lubricant filtration. This belt type reliably retains swarf and particles abraded from the grinding wheel without the addition of filtration aids, even with thin filter cakes. "The visitors had done their homework ahead of time and were really looking for a solution for their application at our stand," says Michael Seelert, Head of Process Belts, summing up his impression of this year's Filtech. He confirmed the quality of the conversations held at the fair. There were many interesting inquiries ? even about new applications, for instance from the construction industry. During discussions, the belt experts developed initial approaches for solutions which will be firmed up following the trade fair. Michael Seelert also considered the participation of the Institute for Textile Technology (ITA) from RWTH Aachen University to have enriched the whole experience. GKD gave the ITA – one of the largest institutes in the mechanical engineering faculty – the opportunity to present its research topics at the trade fair stand. This gave rise to interesting additional starting points for discussions with customers and manufacturers.
Reliable drive solutions


SIP planetary gear units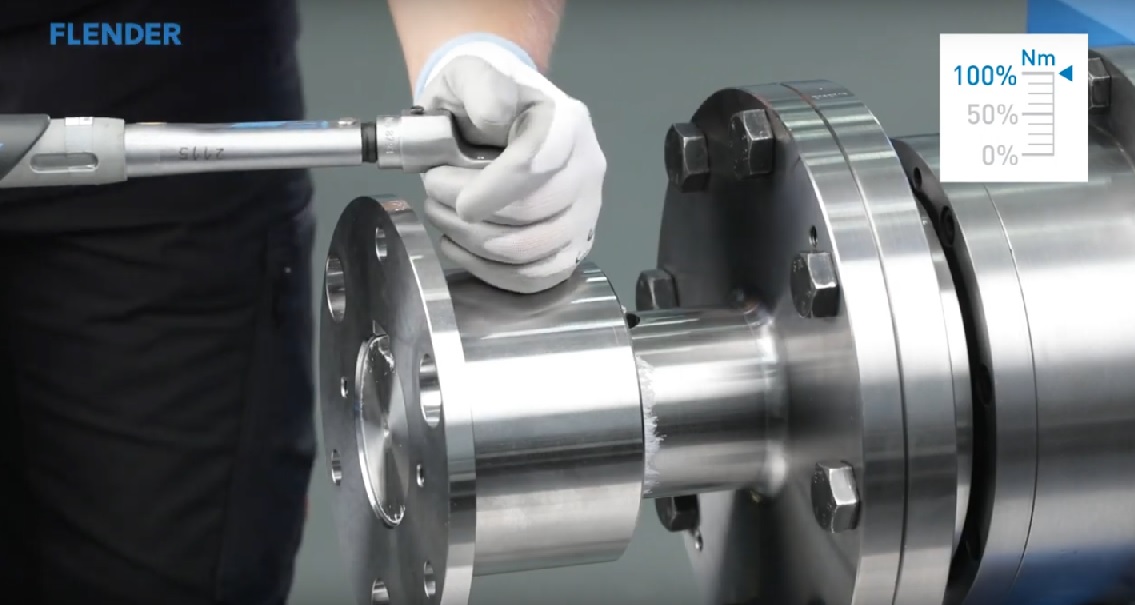 The demanding applications in the raw materials extraction and process industries call for precise, reliable drive solutions, whether these are for slide-tilt table presses, gripping and rotating arms or apron conveyors. Maximizing efficiency over the entire life cycle of your plant depends on maximizing your drive availability. The film shows how you can achieve this.
Accurate transmission of torques


For the big drive
Safe and accurate transmission of torques is essential for precision drives of cross cutters. This is ensured by the use of steel bellows couplings with force-fitted shaft-hub connection.
The metal bellows couplings of the KXL series from Jakob Antriebstechnik were designed for medium and large drives up to a maximum of 65,000 Nm. A special design feature is the three-piece design with a flexible bellows package as an intermediate piece. This removable intermediate piece, consisting of an optimized, torsionally stiff stainless steel bellows with 2 bellows shafts per side and a variable length intermediate pipe, is frictionally connected (screws ISO 4017 / 10.9) with the two hubs. This results in a considerable ease of assembly, as e.g. can be omitted in the maintenance or service case a costly disassembly of the heavy drive or driven units. The designer has several hub variants available for the specific application. The extremely favorable moment of inertia and the rotationally symmetric design ensure good dynamic performance. The KXL couplings are particularly suitable for precise drives, such as for printing presses, cross cutters, main spindle drives, transfer axes or transmission connections. A media transport or a parallel drive train through the coupling interior is basically possible. The connection to the shafts can be done either as a conical clamping ring hub or as a flange hub.
Hub Type A
Frictional, backlash-free conical clamping ring connection – outside – bellows package radially freely removable. For the overall length "L4", the axial lengthening of the bellows package of 4 mm is already taken into consideration during assembly.
Hub type B
Frictional, backlash-free conical clamping ring connection – internal bellows package radial NOT freely removable.
Hub Type F / G
Mounting flange according to ISO 9409 or customer specification – centering outside or inside. Dimensions of flange hub F and G of L13, L19 and D6, D9, D10, D11, D12 according to customer specifications.
Hub Type A / B
Frictional, backlash-free conical clamping ring connection – outside / inside. Bellows package radially NOT freely expandable
Syntegon


Processing and Packaging Technology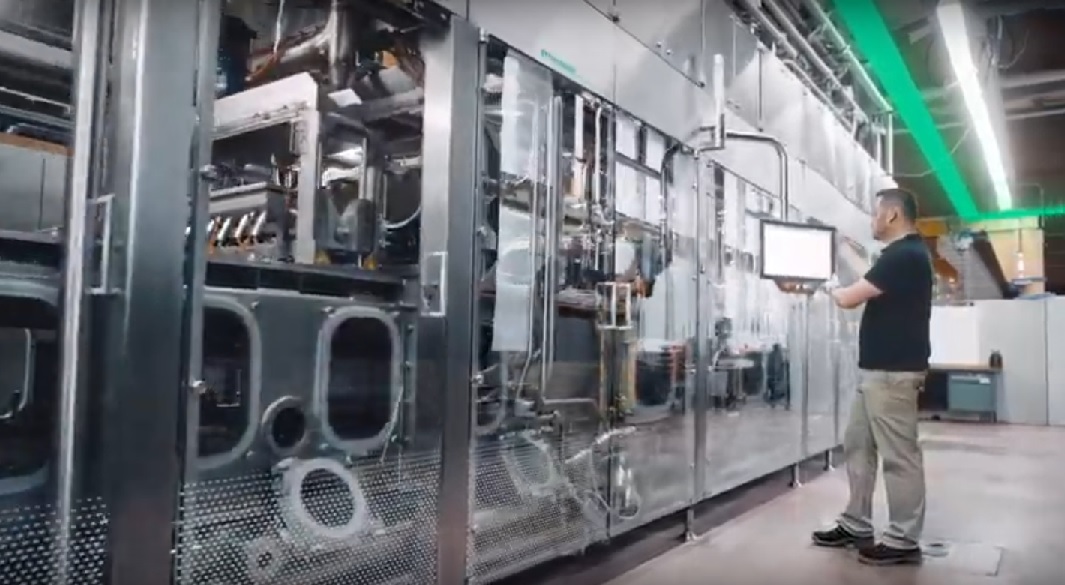 Syntegon – the new name in processing and packaging.
Formerly Bosch Packaging Technology – Today: Syntegon. Your global partner for processing and packaging technology in the pharmaceutical and food industries.
Syntegon is a supplier of process and packaging technology. Wether it is dry, liquid, aseptic, clean or ultra-clean we have the perfect solution to pack your valuable goods and if needed we track them around the world. Processing and packaging for a better life. That´s what Syntegon Technology stands for.