Process automation in 2022: Five trends
Digital transformation has been driven by companies at an unprecedented pace in recent years – partly due to the pandemic, but largely due to changing customer expectations and market demands. For many, process automation is one of the first game changers. Because when it comes to organizational change, it offers a number of advantages. Companies that automate highly manual processes quickly and visibly benefit from greater efficiency and speed as well as a lower error rate and workload.
Thus, process automation is a central aspect of the digital transformation – and it will be impossible to imagine life without it. In this context, five trends are emerging for the experts at Webcon:
Trend 1: The triumph of low-code/no-code tools.
Low-code or no-code development environments are designed to make it possible for so-called citizen developers – employees without programming skills – to program small automations for everyday work themselves. Such tools are popular with many users because they offer companies advantages such as scalability, security or simple application deployment. Given the high demand for new applications in companies and the simultaneous persistent shortage of IT specialists, the use of such tools will continue to grow strongly in 2022 – but not where many expect it.
Trend 2: Citizen-assisted development on the rise
For more than a decade, companies have expected citizen developers, often referred to as power users, to step in instead of IT professionals – but this is happening with limited success. That's because power users focus on solving their own problems during application development. This results in applications that cannot be scaled to the entire company and are not designed for long-term growth. Citizen development projects are thus becoming passé: Citizen-assisted development is taking their place.
The two trends mentioned above – the acceptance of low-code/no-code tools by professionals and the decline of citizen-development projects – should be viewed in conjunction. The result will be the Citizen-assisted Development approach: a method in which Citizen Developers and Professional Developers use the same tools to work hand-in-hand using rapid prototyping to digitize business processes.
"This allows companies to develop applications that are tailored precisely to their own needs – and to do so much faster and more purposefully than in Citizen Development projects."

– Philipp Erdkönig, Partner Account Manager
Trend 3: A damper on Robotic Process Automation
Robotic Process Automation (RPA), or robotic process automation in the true sense of the word, doesn't exist. What RPA vendors are really selling is the automation of individual tasks – not the automation of a broader process. That's not to say this technology won't continue to be very successful; but companies will find they're asking too much of it. In the coming year, we will instead see more of a combination of RPA and digital process automation.
More often, we will see, for example, RPAs automating data capture or retrieval into or from legacy IT systems or other information sources that have no interfaces. This data is then further processed as part of a digitized and thus transparent and efficient business process.
Trend 4: Content management as part of process automation 
Many companies will also rethink the area of content management. For too long, users have been under the misapprehension that it is enough to make content shareable and accessible by centralizing and organizing it. However, this will not achieve true real-time collaboration or true digital transformation. Rather, content should be used as part of a larger process management and automation initiative. In addition to permission management and versioning of documents, they should also be made available in the context of business processes, or created and edited accordingly in the course of a process – because documents and other types of content such as spreadsheets, technical drawings, etc. are an important part of almost all processes in a company.
Trend 5: The waterfall model remains
In the waterfall model, software development is supposed to occur in a series of sequential steps, each completed. However, this methodology is now antiquated – especially in light of today's agile development methodologies. These focus more on the continuous delivery of software in brisk iterations, leading to faster results. Some companies are already embracing this type of development in many places.
"However, as long as companies hire external consultants and agree on projects at fixed prices, with fixed durations, the waterfall model will unfortunately continue to be used in the foreseeable future – which will have a negative impact on process automation. After all, processes are constantly evolving. So it's better to implement and continuously refine a process automation solution than to treat it as a one-off project that won't be touched after completion," adds Erdkönig.
"Depending on the industry, companies will adapt trends at different speeds. But one thing is clear: 2022 is all about process automation – no organization will be without it. This is the only way they will remain viable in the long term in disruptive times like these," concludes Erdkönig.
Stabilization of plastic exhaust systems during implementation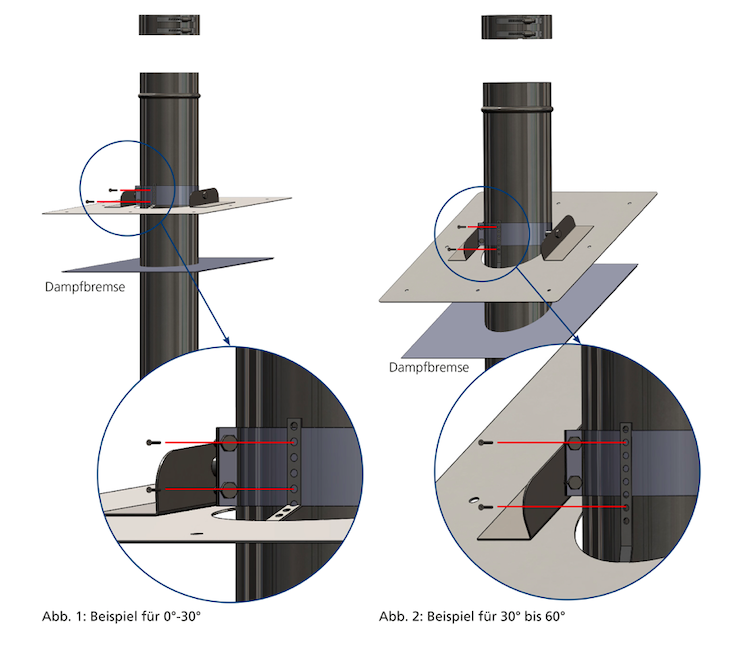 According to the exhaust specialist ATEC from Neu Wulmstorf, the Vario roof flange can be mounted on all roofs with high fitting accuracy. The selection is based on the roof pitch and the required nominal size. In addition, the flange is suitable for temperature classes T200 and T250 – and ATEC has had this certified with a general design approval.
The new product combines two components: first, the flange itself, which provides a stable connection between the roof elevation and the roof structure, and second, the optional seal, a self-adhesive vapor retarder. The company provides two versions: for roof pitches between 0° and 30°, and from 30° to 60°, each in eight nominal sizes between DN60/100 and DN250/315. It is also compatible with plastic and metal exhaust systems up to a nominal operating temperature of ≤ 250 °C.
The flange consists of a stainless steel clamp to which two retaining lugs/articulated brackets are welded at the factory. This is accompanied by a cover plate measuring 450 x 450 mm and 0.5 mm thick. With the help of malleable perforated strips, the exhaust pipe together with the Vario roof flange is screwed into place. This allows the Vario to be used flexibly both in new buildings and in existing properties.
Modern user interface impresses international jury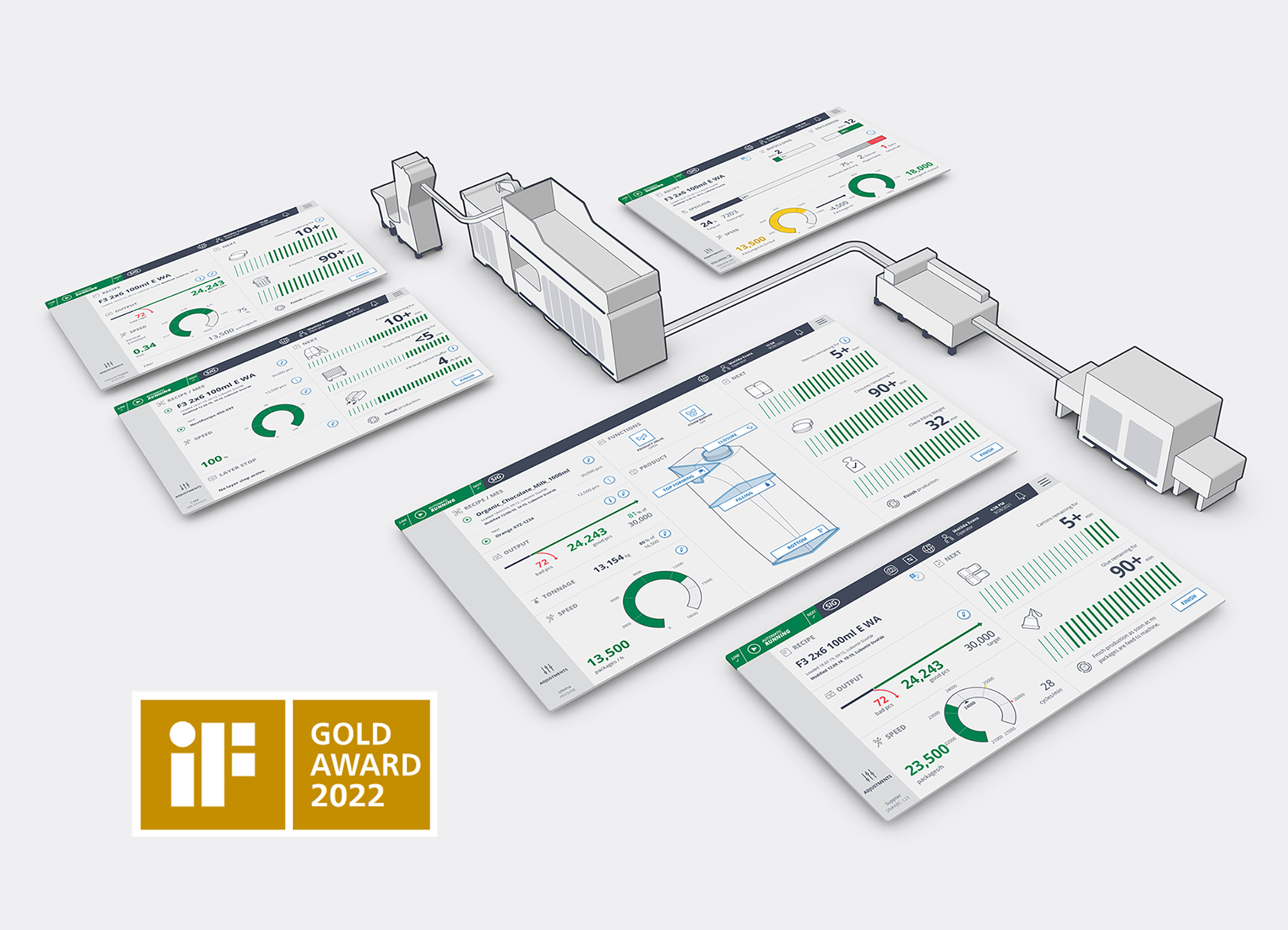 SIG's new intuitive Human Machine Interface (HMI) "SIG CRUISER" has been awarded the prestigious iF DESIGN AWARD 2022 in Gold – one of the most important design awards in the world. This part of SIG's next-generation filling technology enables customers to easily control their entire production process. The user interface is designed to make the operator's job much easier, while reducing the need for training and prior experience.
The award has been presented annually since 1954 by the iF Industrie Forum Design for outstanding achievements in product design. The company impressed the 132-member jury, which is made up of independent design experts from around the world, and won the award in the "User Interface (UI)" category. Out of nearly 11,000 entries, SIG CRUISER was awarded gold as one of 73 outstanding design achievements.
The judges made the following statement, "With a user-centric approach and sound development methodology, SIG CRUISER provides consistency from the store floor to the top floor, ensuring quick response times and convenience for both the operator and the service team. The user interface is exceptionally simple and user-friendly in terms of operations, layout and graphics, allowing a single operator to control the entire line."
Today's competitive environment requires companies to increase production and margins and optimize available equipment. To get the most out of filling lines, it is critical to reduce the risk of downtime and to interconnect, automate and monitor lines for maximum efficiency. The new user interface makes it possible to control the entire filling line. It displays KPIs in an intuitive way.
"This prestigious global design award is the result of the good cooperation between SIG and our partner, HMI Project GmbH. We are very proud that SIG CRUISER stood out from thousands of submissions and convinced the 132-member jury to award an iF DESIGN AWARD in Gold."

– Stefan Mergel, Senior Product Manager Equipment
Innovative insights into emergence and classification into subtypes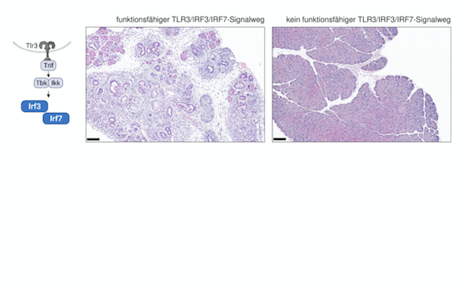 One of the deadliest tumor types is pancreatic cancer . The disease is often only discovered in locally advanced or metastasized tumor stages, when surgical intervention comes too late. Researchers led by Dr. Ivonne Regel of LMU Klinikum in Munich have now gained important new insights into the causes of tumor development. They have also succeeded in defining different tumor subtypes based on differences in their metabolic programs. Funded by the Wilhelm Sander Foundation, they are thus making a significant contribution to early detection and to individualized medicine in order to improve the chances of recovery for pancreatic cancer patients.
Pancreatic ductal adenocarcinoma, also known as pancreatic cancer, is a relatively rare but particularly malignant disease. It represents the fourth leading cause of cancer-related deaths in the European Union, and only about 10 percent of patients survive the first five years after diagnosis. This is due to aggressive growth and late diagnosis of the tumor. Pancreatic cancer often manifests itself only after other organs have already been affected and metastases are present. To improve the chance of cure for pancreatic cancer patients, it is of great urgency to find new biomarkers for early detection. Another essential step is to identify tumor-specific signaling pathways that cause aggressive disease progression in order to identify new targets for therapeutic approaches.
TLR3/IRF3/IRF7 signaling pathway critical for pancreatic cancer development
Pancreatic cancer development is a dynamic process involving tissue damage and inflammatory response in the pancreas. When pancreatitis occurs, the organ has a self-healing mechanism. Normal pancreatic cells can divide to replace damaged tissue. Molecules released during inflammatory and tissue-damaging processes are recognized by cell receptors, relaying signals that promote cell survival and division.
However, in pancreatic cells, this can contribute to cell degeneration and promote the development of pancreatic cancer. Researchers led by Dr. Ivonne Regel were able to show for the first time that the signaling pathway plays an important role in inflammatory responses not only in immune cells, but is also active in pancreatic cells of precursor lesions and tumor cells. This activation of the signaling pathway has an important function in pancreatic cancer development. Genetically-altered mice lacking a functional signaling pathway are unable to develop pancreatic carcinomas (see Figure). Similarly, it was genetically knocked out in pancreatic tumor cells using CRISPR/Cas9 gene scissors. These genetically modified tumor cells exhibited significantly less aggressive behavior in cell culture experiments and also showed greatly reduced metastasis in animal models.
"For the first time, we were able to demonstrate that an active signaling pathway in pancreatic cells contributes to the development of pancreatic cancer and also supports the formation of metastases."

– Ivonne Regel
Dr. Regel's team has made another exciting discovery: In pancreatic tumor cells, the signaling pathway surprisingly does not regulate known target genes; instead, evidence was found for epigenetic modifications. These are regulatory modifications to DNA and packaging proteins (histones) that influence the activity of genes. Thus, the current research results indicate that activation of the signaling pathway in tumor cells leads to high levels of transcription of specific tumor-promoting genes.
These genes primarily regulate tumor cell metabolism. This is particularly important because metabolites of tumor cells can be found in the blood of patients and can be used as biomarkers. "My team and I have succeeded in identifying different subtypes of pancreatic cancer from the blood of cancer patients based on differences in their metabolic programs" said Dr. Regel. "In further studies, we now want to find out to what extent the development of pancreatic cancer subtypes is regulated by the signaling pathway."