Presentation of the German Medical Award
In the category "Medical Innovation Award Practice & Clinic Diagnostics" Priv.-Doz. Dr. Daniela Hartmann, Ph.D. from the Clinic and Polyclinic for Dermatology and Allergology at Ludwig-Maximilians-Universität and the Munich Clinic won this year's "German Medical Award". By using artificial intelligence (AI) and confocal laser microscopy, users – even beginners – get faster and better results, as tumors are easily visible and more recognizable through AI. Three partners have joined forces under the project name "SKIN-ID," funded by the Free State of Bavaria, to conduct research in this field: the Ludwig Maximilian University of Munich, the M3i agency and the equipment manufacturer VivaScope.
This GmbH has been on the market for over eighteen years. The Munich-based innovation company is a specialist in the development and worldwide distribution of confocal laser scanning microscopes in various areas of the medical and cosmetics industries.
"Especially in the area of basal cell carcionoma and squamous cell carcionoma, we can detect tumors very well, even those that are not easily visible, and usually remove them completely."

– Dr. Daniela Hartmann, Senior Physician at the Clinic and Polyclinic for Dermatology and Allergology at the LMU Munich
Especially the complete removal of a tumor is important, because otherwise the patient has to come several times, always new interventions are necessary. Sometimes, for example in the facial area, the wound must remain open for several days until a final result is obtained and the patient can be operated on further. This means stress for the patient but also for the healthcare system.
Advantage of the use of ex-vivo confocal laser scanning microscopy
The results are available ultra-fast. During surgery, several steps and examinations that normally take days can be performed simultaneously in one moment.
Fresh tissue is stained with fluorescent dye. The physician receives information about what kind of tumor it is, whether everything has been excised and gets faster and more reliable information about further treatment. The physician thus learns directly whether further cutting is necessary or whether the wound can be closed. For the patient, this may save several interventions and multiple hospitalization days.
Dr. Hartmann explains: "How do users get the results? Through the microscope and by using experts to evaluate the images. What is new in the SKIN-ID project is that we also use artificial intelligence. This simplifies the work of dermatologists and dermahistopathologists. Artificial Intelligence leads to an improvement of the method and by AI and experts working together, the work becomes faster with better results at the same time."
SKIN-ID is thus not only pursuing the goal of faster and safer results in the long term, but the use of artificial intelligence is also intended, above all, to relieve the burden on the pathologist. The pathologist can concentrate on difficult cases while the artificial intelligence is used to evaluate and assess them.
VivaScope technology is already in use at hospitals such as Goethe University in Frankfurt, the Helios Clinic in Erfurt, Leipzig University Hospital and Augsburg University Hospital.
Renewal of the agreement between Bologna Fiere and Ipack Ima


Pharmintech and IPACK-IMA together again in 2025
Wide audience success and quality of the technological offer proposed by international companies with the most innovative solutions for the life sciences industries: the last edition of PHARMINTECH, held from 3 rd to 6 th May 2022 at Fiera Milano, has overcome the expectations of exhibitors and operators and Gruppo Bologna Fiere and Ipack Ima Srl, announce the renewal of the agreement for the next two editions.
Therefore, the fruitful collaboration will re-propose the course of PHARMINTECH within the scope of IPACK-IMA, scheduled in Milan from 27th to 30th May 2025.
Confirmed also the role of Ipack Ima Srl as manager of the organizational secretariat of the event, thanks to the agreement that marked an innovation in the European exhibition scene.
"We are fully satisfied with this "test edition" which has given really interesting results in perspective and we are excited we can give continuity to this synergy." – states Antonio Bruzzone General Director of BolognaFiere. "PHARMINTECH confirmed itself as a great opportunity of discussion between technology suppliers and operators of the chemical-pharmaceutical world, as well as a hub for innovation in a sector that fits well into the context of IPACK-IMA".
As a statement of the success, the last edition data: 287 exhibitors, of which 31 percent foreign from 27 countries, showcased advances technologies in the packaging and processing field for the chemical-pharma sector to an  audience of 8.733 specialized operators from 47 foreign countries, up 37percent compared to the past edition.
"I thank Bologna Fiere for the trust placed in Ipack Ima with the renewal of this collaboration" – declares Valerio Soli President of Ipack Ima Srl – "thanks to which we can give continuity to an innovative exhibiting project, that collects needs from exhibitors and visitors belonging to adjacent industrial sectors, so able to create synergies and opportunities for the whole industry, in a unique show of international relevance."
Technological innovation, digitization and sustainability therefore will meet again at IPACK-IMA and PHARMINTECH, scheduled in Fiera Milano from 27th to 30th  May 2025, in a unique context dedicated to the manufacturing industry and to specialization and technology transfer.
Cost savings through digital hydraulics service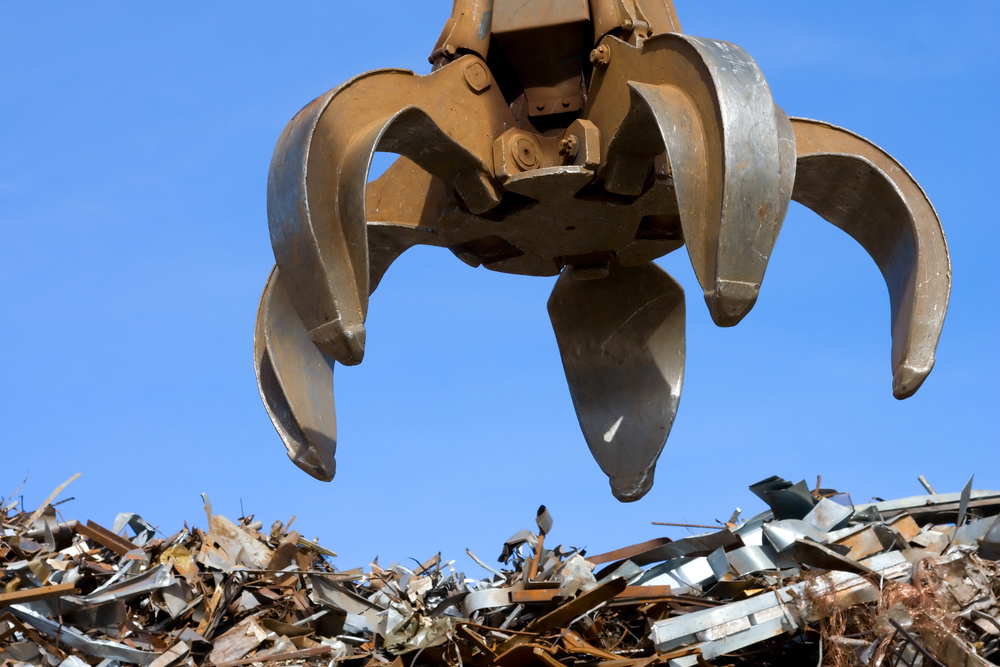 The CytroConnect Solutions service offering from Bosch Rexroth helps recycling companies avoid high downtime costs or even contractual penalties. The customized packages of real-time monitoring, data-based analyses, and complementary spare parts management maintain the availability of hydraulic equipment such as scrap shears, shredders, and presses. At the same time, the intelligent combination of cutting-edge IoT technology and hydraulics expertise minimizes maintenance and extends machine life.
The reuse of raw materials is a permanent fixture in the economy. As part of the supply chain, however, it also leads to high deadline pressure and, not least, requires seamless availability of shredders, scrap shears and presses.
If hydraulically driven recycling machines such as shredders, scrap shears or presses fail, there is a threat of contractual penalties. If trucks, trains or ships have to wait for the load, the consequential costs quickly climb into five to six figures. Acute shortages of skilled workers and the simultaneous supervision of distributed sites cause unnecessary delays in maintenance. In addition, recycling companies lose service life, material and budget if they replace hydraulic parts on a fixed cycle as a precaution. Bosch Rexroth counteracts all these economic disadvantages and financial risks with the three service packages CytroConnect Monitor, Maintain and Predict.
Flat rate against failures at a fixed monthly price
Plant operators achieve the highest possible availability and service life of components with CytroConnect Predict. Using predictive analyses and detailed status reports, the experts make maintenance recommendations at such an early stage that the affected components can be replaced in a planned manner. This reduces the user's previous maintenance effort by up to 50 percent. Complementary services such as complete spare parts management with guaranteed delivery within 24 hours further optimize availability. The service fees usually pay for themselves within a year, but depending on the application, they can also be recouped with a single avoided downtime, as the following real-life example shows:
Through predictive analytics and predictive maintenance of scrap shears, an international company with over 100 distributed yards can avoid high downtime costs. Previous downtime costs per case were around 600 euros, plus penalties of up to 100,000 euros per day if shiploads of steel bales did not leave for overseas on time. Wear on the shear is detected at an early stage on the basis of the pressure peaks and torques on the electric motors, so that the operator can replace the tool in a planned manner in the future. The far-flung maintenance staff is sustainably relieved and now needs less time for troubleshooting, maintenance, planning and spare parts procurement. In addition, monitoring saves electricity costs because the system avoids operation with increased energy consumption.
In another use case, a recycling company avoids unplanned shutdowns and subsequent costs through predictive analysis of waste shredders. The shredded waste has since been delivered on time again as fuel to a cement plant. Previously, frequent failures of hydraulic pumps and electric motors resulted in regular penalties and additional costs for temporary storage of the delivered waste. The maintenance department, which was suffering from a shortage of skilled workers, was relieved of this burden in the long term.
In addition to the all-inclusive CytroConnect Predict service, Bosch Rexroth also offers the basic CytroConnect Monitor package, which provides pure real-time monitoring with access to historical data from the last 24 hours. As an introduction to the topic of rule- and data-based analyses, Bosch Rexroth recommends the CytroConnect Maintain package. The service package monitors the condition of components in the background using predefined rules, warns of damage via push messages, and supports the continuous optimization of applications with regular performance and usage reports.
All three service packages already include the respective required dashboards and sensors. Recycling companies benefit quickly and easily from intelligent and sustainable failure protection.
Transparent and efficient processes with QM software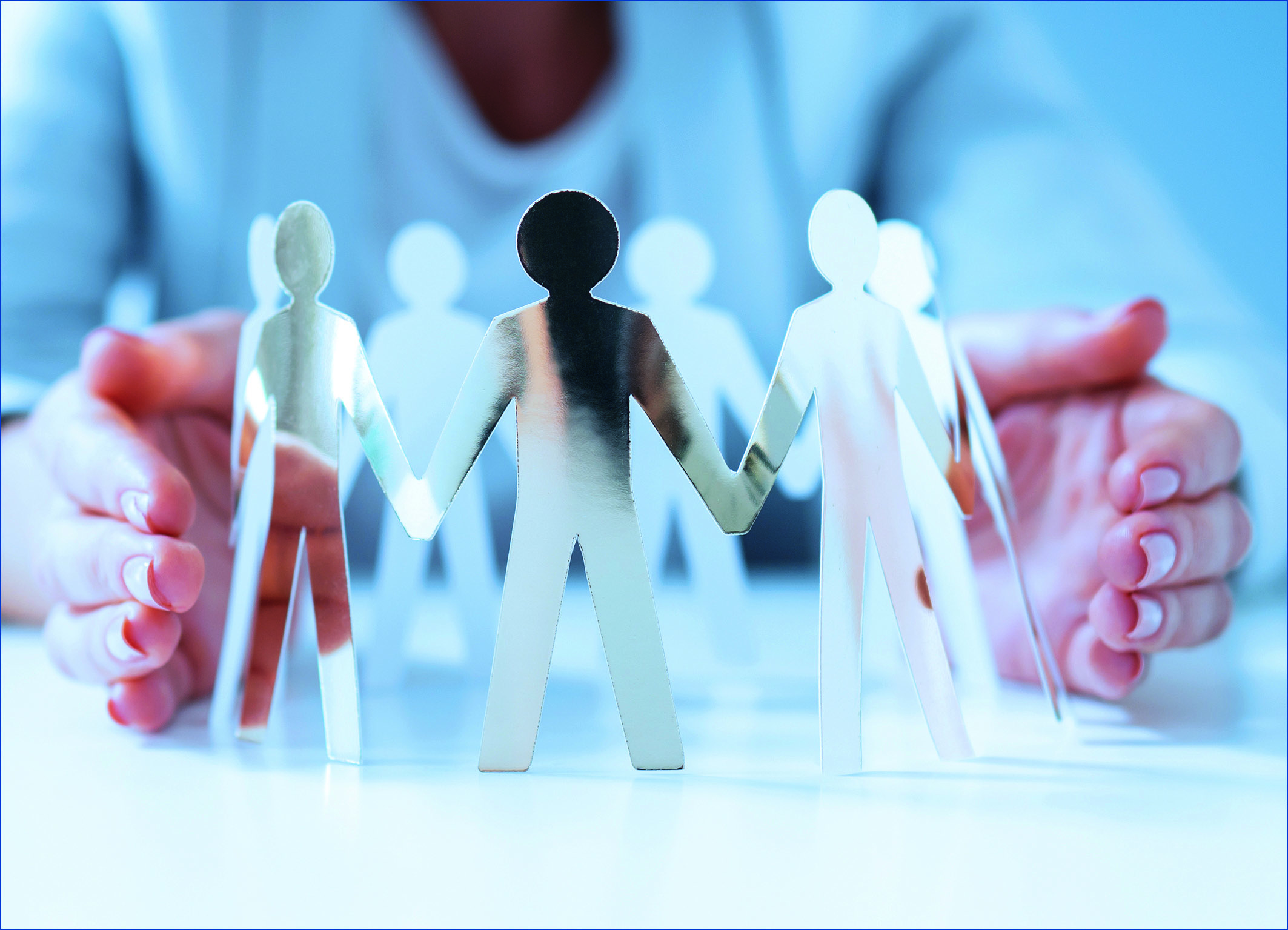 Focus on user-friendliness 
Working with people requires a completely different understanding of quality than in the manufacturing industry. Social, communicative and interpersonal goals are in the foreground, but at the same time social institutions must also meet business and legal requirements. A well-structured quality management system supports social service providers such as Lebenshilfen, welfare associations, operators of day-care centers or operators of other social facilities.
ConSense's software solutions stand for transparent, user-friendly quality management and integrated management systems. The software helps to make processes clearer and more efficient, to clearly define responsibilities and to fulfill documentation requirements. At the same time, the management system facilitates compliance with the standards and guidelines applicable to the respective facility. The ConSense software solutions have been developed with a special focus on user-friendliness and the mapping of realistic processes. Employees can navigate quickly and intuitively on the clear interface, and a comprehensive search function guides them directly to the desired content. 
Software-supported quality management saves time
The QM software enables complete electronic QM documentation with automated, intelligent document control. Further automations, such as the targeted distribution of information, the request for notifications and the revision and archiving of documents, significantly reduce the administrative workload for employees. At the same time, the software offers integrated process management including a process editor for simple and fast process modeling. This simplifies the continuous improvement of processes and the transparency and clarity of documentation increase. 
QM software for social institutions with many locations
Management system software solutions are suitable for organizations of all sizes. With a wide range of functions, interfaces and configuration options, they can be optimally adapted to the needs of the respective institution. The IMS ENTERPRISE solution, for example, is ideal for setting up an integrated management system in facilities with multiple locations or complex organizational structures. All applicable standards and regulations are systematically mapped under a uniform interface and compliance with specifications is supported.
In addition to the quality management standard DIN EN ISO 9001, many other standards or guidelines are also relevant in the social sector, such as DIN EN ISO 45001 (occupational health and safety), HACCP (hygiene concepts in relation to food), DIN EN ISO 15224 (quality management in healthcare), KQT (Cooperation for Transparency and Quality in Healthcare) and the AZAV regulation (Accreditation and Approval Regulation for Employment Promotion). An Integrated Management System helps to harmonize these and thus also makes it easier to meet the criteria for accreditations or certifications.
The solutions for QM systems and integrated management systems from the Aachen-based software developer can also be supplemented as required with modules, such as for measures management, audit management, training management and many more, and thus specifically tailored to the requirements of the organization.
Easy roll-out, mobile deployment
These software solutions can be rolled out quickly and flexibly within the company. The ConSense PORTAL is a web-based management system solution for which the company can also provide hosting. The web application simplifies and accelerates the roll-out compared to desktop applications. Since it can also be used on the move, it is particularly suitable for social institutions whose employees work with the system regardless of time and location.