Smart Industrial Connectivity


Plug-in connector with electronic signal processing
The trend towards digitalisation in industry requires new solutions, this also applies for components that were previously purely electromechanical in nature. Because without a powerful, comprehensive infrastructure, digitalisation hits its limits fast. The infrastructure includes plug-in connectors and cables whose significance is set to rise and for example will be reflected in intelligent plug-in connectors.
The development of plug-in connectors is heavily influenced by three trends: digitalisation, decentralisation and miniaturisation. In decentralisation, increasing numbers of functions in the industrial environment are shifting to the device and field level, meaning that there will be an increasing demand for a comprehensive connection between devices along the horizontal and vertical axes of the automation pyramid. This also includes supplementation with intelligent functions. Integrating sensor and diagnostic functions directly into the connectors opens up completely new application fields and renders additional sensors superfluous.
Measured variables like current, voltage, power and temperature can be measured, as well as saved and evaluated with an app, an ERP/SCADA system or a cloud. Such an intelligent plug-in connector is presented by Weidmüller for the first time at Hannover Messe 2019. The smart plug-in connector was created as part of the German Federal Ministry of Education and Research (BMBF) funded project: "Intelligent electric plug-in connector and connection technology with electronic signal processing (ISA)".
Industrial communication


Time-Sensitive Networking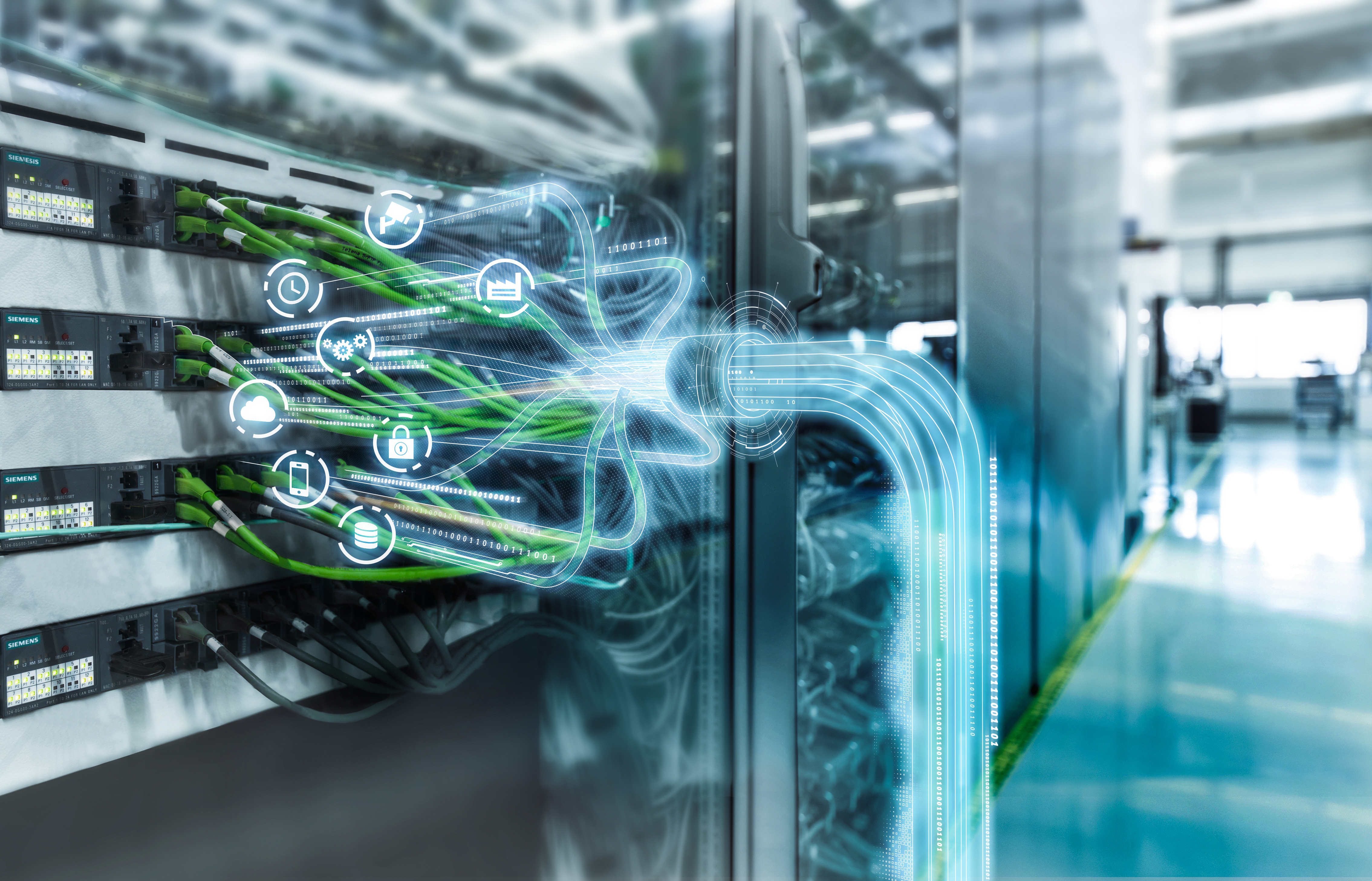 At Hannover Messe 2018, Siemens showcasing a trade fair model to demonstrate the advantages of Time-Sensitive Networking (TSN): TSN enables even more robust and reliable Ethernet communication between machines and plants even under high network load conditions. The model uses OPC UA PubSub (Publisher/Subscriber) together with TSN for machine-to-machine (M2M) communication. The reliability of TSN provides significant advantages for automation applications in industries such as automotive, mechanical engineering and food&beverage. The first Siemens products are expected to be available towards the end of 2018: network components, communication processors, software and network management with TSN functionality.
The model applies the advantages of OPC UA with TSN: TSN combines the existing standards and optimizes Ethernet with an extended Quality of Service (QoS) mechanism, time synchronization, low transmission latencies and seamless redundancy. Users placing heavy demands on reliable communication will benefit particularly from the outstanding advantages of QoS prioritization: The reservation of a particular bandwidth and predictable latency periods ensures that each application is given the communication facilities it requires. The model also demonstrates the coexistence of TSN communication and standard Ethernet communication, whereby data is transmitted from the controller via a communication processor into MindSphere.
TSN has now reached the required degree of technical maturity (including standards), and the first components are available as a hardware basis. Siemens and other manufacturers are now able to extend their existing industrial networks to include new applications.
Modular drive system


Greater availability and extended flexibility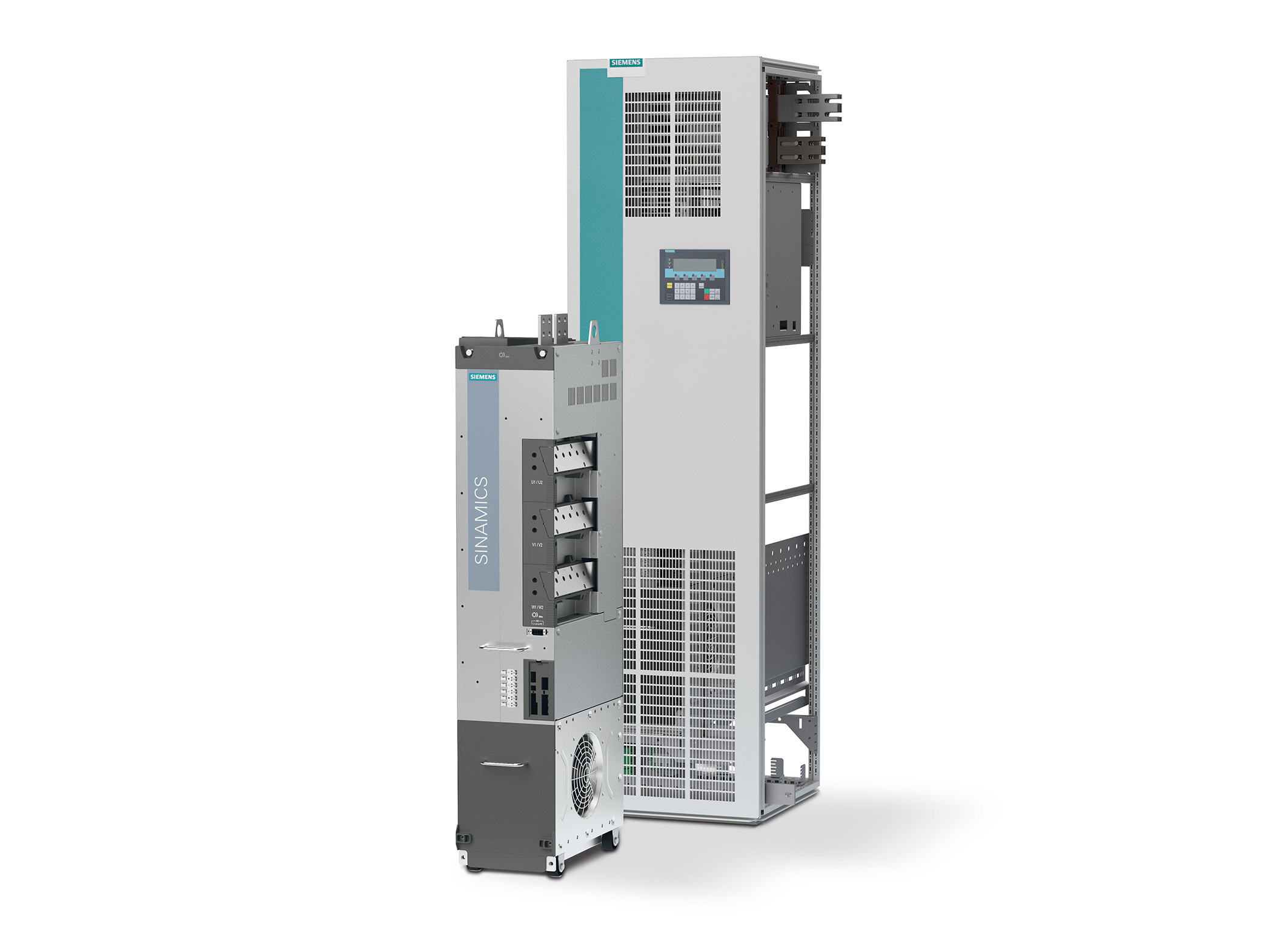 Siemens has adapted the electrical and mechanical design of the Sinamics S120 Chassis-2 to meet today's and tomorrows market requirements. The new frequency converters are designed to meet the very highest demands with state-of-the-art components, an innovated cooling concept with speed controlled fan and is like always type and system tested to ensure the very highest reliability and availability.
The devices themselves are both lighter and smaller, and compatible to all their predecessors. Largely due to the improved electrical properties and the new robust mechanical design, the new Sinamics S120 Chassis-2 devices can be simply integrated into existing plants. The DataMatrix code provided on the type plate allows technical data and certificates to be accessed at any time – directly opening up the possibilities of Industrie 4.0 for the user. The converters are particularly suited for dynamic applications which benefit from the combined DC-Link to improve the energy efficiency in the process like steel mills, paper mills, cranes, conveyors, test rigs and many more.
A particularly impressive feature of the new power modules is their compact size. By making some optimizing touches to the design, Siemens has succeeded in reducing the footprint of the new devices by between 30 and 60 percent – depending on the model – compared to the familiar Sinamics S120 devices, providing improved performance with a standardized design over the complete range.
Sinamics S120 Chassis-2 or Cabinet Modules-2 are compatible with the familiar Sinamics and Masterdrives series, guaranteeing simple integration and retrofitting into existing plants. Their improved cooling concept makes for greater availability, while helping to minimize the cost of cooling and prevent unwanted damage. The use of standardized terminals makes for simplified installation and more rapid diagnosis.
Whether users opt for Sinamics S120 Chassis-2 or Cabinet Modules-2, either design can be dimensioned for a precise fit no matter how challenging the application. The standard pulse frequency has been increased to 2.5 kilohertz to provide significantly increased system efficiency and minimized derating. Their high-performance IGBTs and reliable capacitors, robust electronic modules, innovative cooling concept and variable-speed fans as well as type and system testing make Sinamics S120 Chassis-2 and Sinamics S120 Cabinet Modules-2 exceptionally durable while reducing upkeep, downtime and maintenance costs.
Siemens at the Hannover Messe 2018: Hall 9, stand D35
Hannover Messe


Pumps & Systems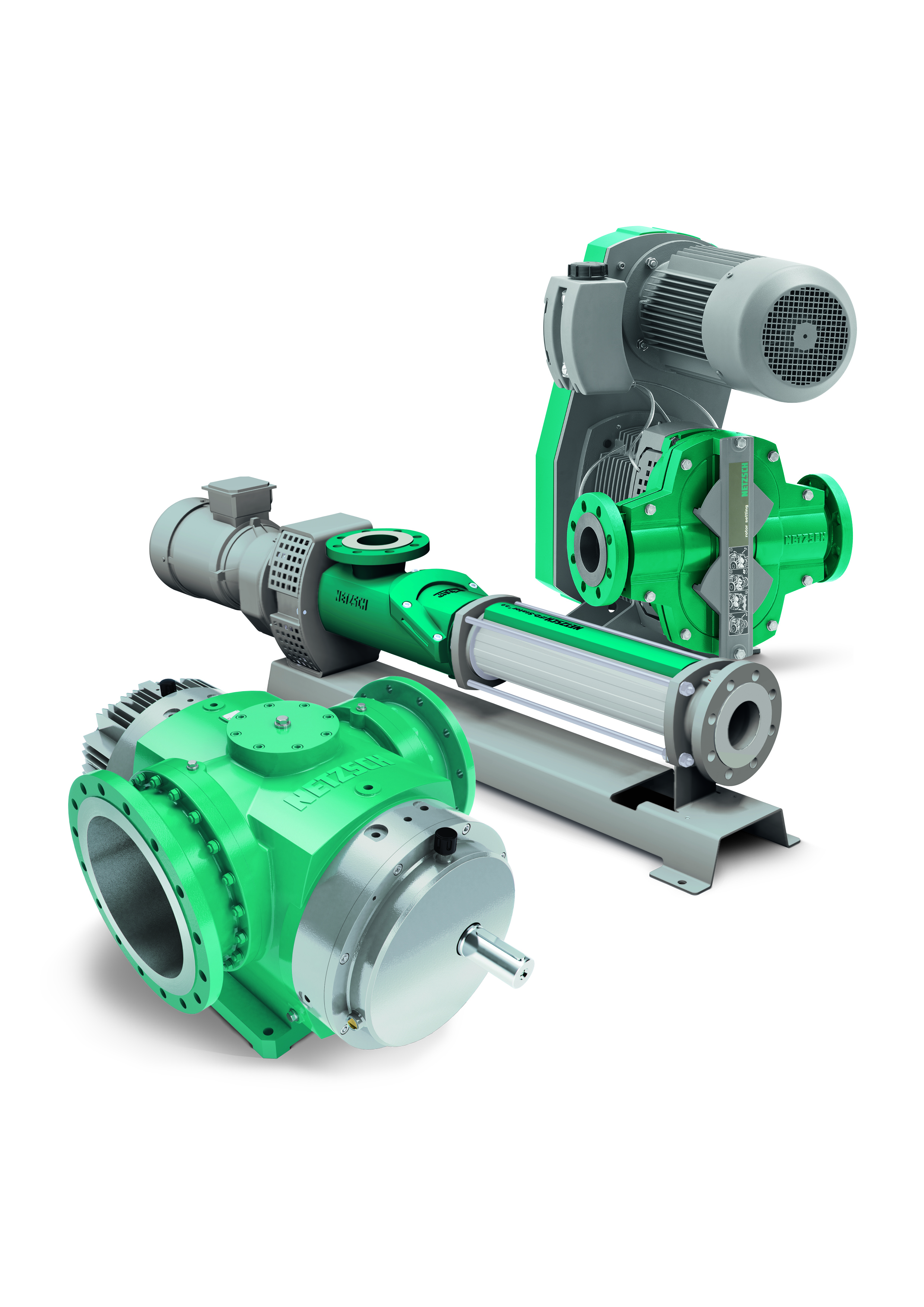 Netzsch Pumps & Systems is exhibiting its displacement pumps at the Hannover Messe from 23 – 27 April 2018. With its global portfolio of multi screw pumps in addition to the progressing cavity and rotary lobe pumps the pump manufacturer positions himself as a neutral consultant, which pump is the best for the respective industrial application.
As the core of systems pumps must be reliable, low-maintenance and long-lasting. With the modern positive displacement pump technology from the company, you are well equipped. The compact Tornado rotary lobe, the proven Nemo progressing cavity and the powerful Notos multi screw pump are pumping a wide range of media. Which pump is the most suitable and also the most cost-effective solution for the individual application.
Netzsch at the Hannover Messe 2018: Hall 15, stand G 43.06