Personalized nutrition in implementation   
Now foodRegio e.V. invites you to the third edition of NEWTRITION X. in Cologne on October 12, 2021. The one-day innovation summit will take place as a face-to-face and online event and is aimed at decision-makers from the food industry, trade and commerce in the areas of innovation, corporate development, nutrition, health and well-being. Under the motto "Personalized Nutrition in Implementation", the focus of the event is on the practical relevance of corresponding concepts for the food and beverage industry. Participants can expect a varied program with nine presentations by well-known speakers.
 As founder of the trend and marketing agency BLOOM, keynote speaker Peter Heshof will explore the question of what consumers want in terms of food. In doing so, he will address the most important nutrition trends and their potential for personalized nutrition. Using his "Zeitgeist Model," he explains that food trends are no coincidence, but result from the changing Zeitgeist – that is, the prevailing mentality in a society that repeats itself according to a fixed pattern. Today, he said, consumers are convinced that they are different, or individual. As a result, the need for customized and personalized solutions will continue to grow, he said.
"Even for big companies, it is not easy to make customized products for millions of consumers. But they can make a million personalized recommendations on which existing products are best suited for someone. Food manufacturers should therefore work with recognized experts in Personalized Nutrition to innovate and future-proof themselves in this area."

– Peter Hesho
New startup: innovative food web shop
Sergey Vdovitchenko will present the start-up "My Healthy Food" at the event. The food webshop is aimed directly at end consumers and uses Personalized Nutrition as its guiding principle. The platform aims to combine the benefits of functional ingredients with Personalized Nutrition to meet the growing demand for healthier food.
Core topics include preventive healthcare, sports nutrition and weight management. Using an AI-powered approach based on the individual microbiome, the webshop guides consumers on the path to healthier food choices. Products and recipe suggestions that best suit the personal metabolism are available for selection. In addition, customers can exchange ideas on the platform and share their experiences around these products. This illustrates the long-term purpose and mission of the project.
The company's approach is to combine the best of "new" and "old" to achieve optimal results. For example, the traditional aspect refers to the use of ancient and rare grain varieties and traditional methods such as fermentation, while at the same time using modern technologies such as microbiome and nutrigenome research. The startup works closely with the GoodMills Group, whose innovative ingredients are offered in the webshop but are also available to food manufacturers and industrial customers.
Partners in Hygiene: Expansion of services for the food industry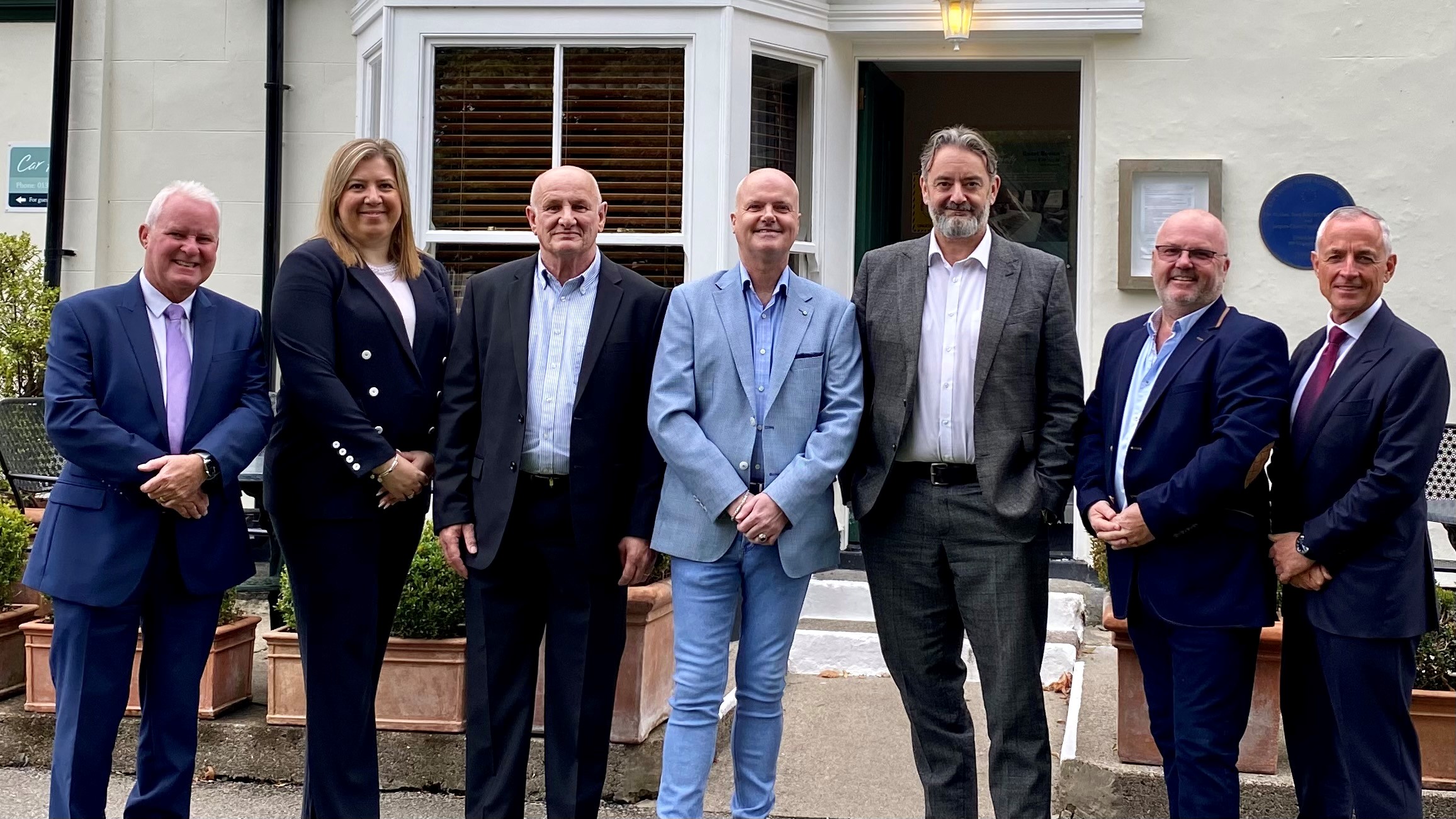 Effective September 03, 2021, Leadec has acquired Partners in Hygiene (PiH), a service company specializing in the food industry. The move strengthens Leadec's presence in the food and beverage industry, as well as in technical cleaning and hygiene services. 
"Hygiene services are an excellent fit with our strongest service line in the UK, technical cleaning. PiH's experience in food factories in the north of the UK is an ideal addition as part of our strategic diversification into the F&B industry and helps sharpen our portfolio in the manufacturing industry."

– Georgi Chumburidze, Managing Director Eastern Europe/UK
Partners in Hygiene was founded in 2006 and specializes in sophisticated hygiene services for the food and beverage industry. More than 300 employees provide services in food industry hygiene, basic kitchen cleaning, environmental hygiene and ventilation cleaning. Customers include many food manufacturers in the north of England and Scotland. The company thus serves one of the most demanding industries. 
Diversification of the UK portfolio 
Leadec has been operating in the UK since 1999 and currently employs around 1500 people there. PiH will continue its assignments at the 14 locations in the UK with the existing teams unchanged. 
"We have found a strong partner in Leadec. PiH is firmly established in the UK food industry; Leadec, in turn, has a global presence and great technical expertise, including production maintenance and facility management. The acquisition will enable us to grow further," says Peter Barker, one of the three managing directors.
Renewal of the food stock in times of pandemic
Even more efficiency in logistics – this is now on the agenda of the food discounter in Switzerland Denner. The central warehouse in Mägenwil AG has been modernized in recent months with modern automation technology from Swisslog. The warehouse is the elementary hub for supplying over 250 Denner stores with groceries and important household products. Despite Corona restrictions and a tight schedule, all the work went according to plan.
It was an ambitious project: The modernization of the AG distribution center in Mägenwil, Canton Aargau. Now it has been successfully completed. Swisslog AG from Buchs AG has equipped a high-bay food warehouse for hard goods with modern automation – in pandemic times, during ongoing operations with constantly high capacity utilization.
"As a discounter, we are all about efficiency, while at the same time the demands on logistics are constantly increasing. Ensuring the availability of goods as well as fast and error-free delivery to over 250 stores are decisive factors for the project, while at the same time the conversion also offers added ecological value," explains Daniel Kindler, Head of the Mägenwil distribution center. "Since the new installation has been in operation, material flows are more efficient and conserve resources," says Kindler.
Seamlessly coordinated processes
Swisslog replaced twelve older pallet stacker cranes with modern ones and installed new pallet conveyor technology. In addition, two new mezzanine levels were built. In the process, the available time window of only five months was very narrow.
"The challenges were great. The Corona protection measures demanded a lot from us and yet we managed to complete all the work within the specifications."

– Mario Flory, Project Manager
Part of securing the food supply
In order to disrupt operations at Denner as little as possible, Swisslog undertook the modernization not only during shift times, but also at night and on weekends. In addition, the team worked in stages for major installation measures.
Flory explains, "To enable the removal of the stacker cranes, about a quarter of the high-bay warehouse was emptied by placing a partial assortment externally and picking it there. Thus, we were able to remove 3 old stacker cranes at once and install 3 new ones in 10 days." After their installation and software connection, goods in the high-bay warehouse were relocated so that the next shelf area became free. Swisslog saved time for the ramp-up in real operation through extensive tests in advance, on Saturdays and Sundays.
Flory concludes: "We are pleased that we were able to play our part in securing the food supply at Denner.
Change of management at SACMI Packaging & Chocolate
With Thomas Hähn, SACMI Packaging & Chocolate Swiss SA has appointed a new sales manager for process and molding equipment in Germany, Austria and Switzerland. Since July 1, 2021, the mechanical engineer has been responsible for sales of chocolate production and molding equipment under the Carle & Montanari brand.
Thomas Hähn (45) has decades of international experience in the chocolate industry. The Rhinelander was employed for 15 years by the Swiss Buhler Group, first as a design and project engineer at Buhler Bindler, then since 2008 as an area sales manager with responsibility for several European, Asian, and North American countries.
Most recently, he served as Sales Account Manager Chocolate and Cocoa for the U.S. market at Bühler Inc. in Minneapolis. He starts his new mission at SACMI Packaging & Chocolate not only with great technical and market-specific know-how, but also with a good dose of enthusiasm.
"With the excellent products of the traditional Carle & Montanari brand, we want to be the preferred partner of our customers in the DACH region in five years' time. The confectionery industry needs to automate and many companies are ready to invest."

– Thomas Hähn