Patented process for phosphorus recovery

Glatt Ingenieurtechnik is exhibiting for the first time at IFAT, the world's leading trade fair for environmental technologies in Munich. The focus of the presentation will be on the patented PHOS4green process for recovering phosphorus from sewage sludge ash and converting it directly into ready-to-use phosphate or compound fertilizers. At booth A4.509, the process expert will provide information on the innovative procedure, which is already being successfully applied on an industrial scale.
Specialists worldwide are currently conducting intensive research into concepts that can close the material cycle for the essential raw material phosphorus. One result of this research is the company's two-stage process. It breaks down phosphorus from sewage sludge ash and then converts it into fertilizer granules that can be used directly. No residual materials remain. The process has been used in an industrial production plant in Haldensleben since May 2021. The fluid bed plant there for spray granulation runs in continuous operation; the fluid bed granulator installed is designed for a capacity of 60,000 metric tons of phosphate-containing straight and compound fertilizers per year.
Website provides comprehensive information
On its microsite on the subject, the Group provides comprehensive information on the technology and on possible applications such as phosphate-containing standard and specialty fertilizers. The website also provides information on current research projects as well as options for heavy metal removal from the ashes. Studies have confirmed the plant efficacy of various PHOS4green fertilizers compared to commercial fertilizers.
Technical papers published on the subject as well as references to events and platforms where experts can be contacted complete the digital offering. The presence at IFAT also provides the ideal setting for personal discussions.
Innovative insights into emergence and classification into subtypes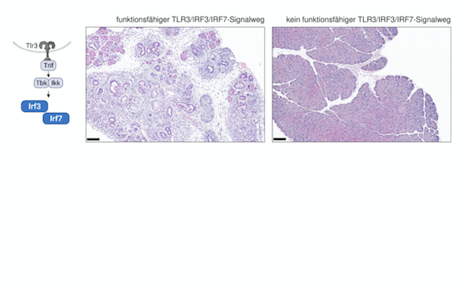 One of the deadliest tumor types is pancreatic cancer . The disease is often only discovered in locally advanced or metastasized tumor stages, when surgical intervention comes too late. Researchers led by Dr. Ivonne Regel of LMU Klinikum in Munich have now gained important new insights into the causes of tumor development. They have also succeeded in defining different tumor subtypes based on differences in their metabolic programs. Funded by the Wilhelm Sander Foundation, they are thus making a significant contribution to early detection and to individualized medicine in order to improve the chances of recovery for pancreatic cancer patients.
Pancreatic ductal adenocarcinoma, also known as pancreatic cancer, is a relatively rare but particularly malignant disease. It represents the fourth leading cause of cancer-related deaths in the European Union, and only about 10 percent of patients survive the first five years after diagnosis. This is due to aggressive growth and late diagnosis of the tumor. Pancreatic cancer often manifests itself only after other organs have already been affected and metastases are present. To improve the chance of cure for pancreatic cancer patients, it is of great urgency to find new biomarkers for early detection. Another essential step is to identify tumor-specific signaling pathways that cause aggressive disease progression in order to identify new targets for therapeutic approaches.
TLR3/IRF3/IRF7 signaling pathway critical for pancreatic cancer development
Pancreatic cancer development is a dynamic process involving tissue damage and inflammatory response in the pancreas. When pancreatitis occurs, the organ has a self-healing mechanism. Normal pancreatic cells can divide to replace damaged tissue. Molecules released during inflammatory and tissue-damaging processes are recognized by cell receptors, relaying signals that promote cell survival and division.
However, in pancreatic cells, this can contribute to cell degeneration and promote the development of pancreatic cancer. Researchers led by Dr. Ivonne Regel were able to show for the first time that the signaling pathway plays an important role in inflammatory responses not only in immune cells, but is also active in pancreatic cells of precursor lesions and tumor cells. This activation of the signaling pathway has an important function in pancreatic cancer development. Genetically-altered mice lacking a functional signaling pathway are unable to develop pancreatic carcinomas (see Figure). Similarly, it was genetically knocked out in pancreatic tumor cells using CRISPR/Cas9 gene scissors. These genetically modified tumor cells exhibited significantly less aggressive behavior in cell culture experiments and also showed greatly reduced metastasis in animal models.
"For the first time, we were able to demonstrate that an active signaling pathway in pancreatic cells contributes to the development of pancreatic cancer and also supports the formation of metastases."

– Ivonne Regel
Dr. Regel's team has made another exciting discovery: In pancreatic tumor cells, the signaling pathway surprisingly does not regulate known target genes; instead, evidence was found for epigenetic modifications. These are regulatory modifications to DNA and packaging proteins (histones) that influence the activity of genes. Thus, the current research results indicate that activation of the signaling pathway in tumor cells leads to high levels of transcription of specific tumor-promoting genes.
These genes primarily regulate tumor cell metabolism. This is particularly important because metabolites of tumor cells can be found in the blood of patients and can be used as biomarkers. "My team and I have succeeded in identifying different subtypes of pancreatic cancer from the blood of cancer patients based on differences in their metabolic programs" said Dr. Regel. "In further studies, we now want to find out to what extent the development of pancreatic cancer subtypes is regulated by the signaling pathway."
Presentation of innovative platform at Vitafoods Europe in Geneva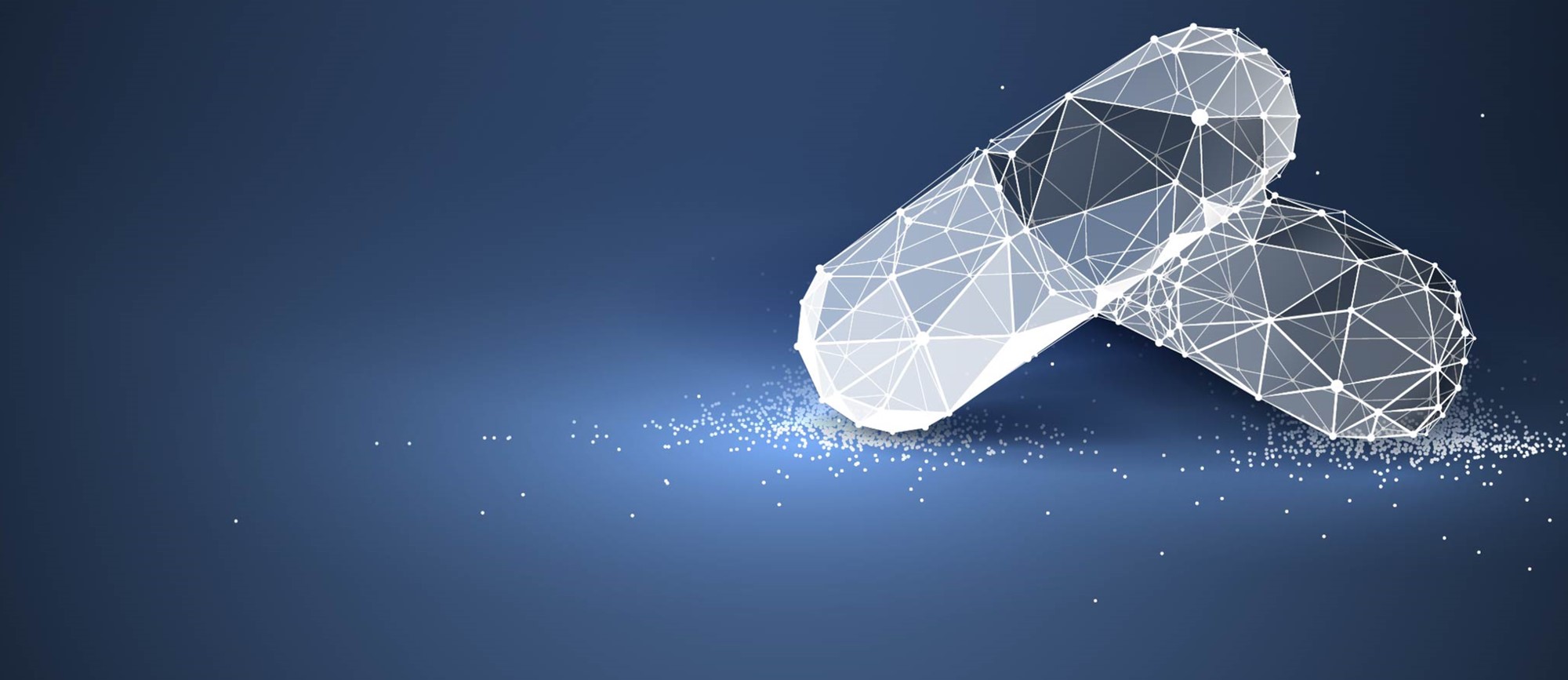 International nutritional solutions provider Glanbia Nutritionals is introducing its TechVantage platform at this year's Vitafoods Europe, the world's leading nutritional supplements trade show. It offers functionally optimized nutritional technologies that provide increased stability, the ability to mask flavors and colors, and improved solubility and flowability.
Today, more than ever, there is a need for product formulations that meet the demands of increasingly sophisticated dietary supplements, beverages and foods. Functionally optimized nutrient technologies are based on more than 30 years of industry experience and cover a wide range of challenges and requirements, such as optimizing product color, clarity, taste, stability, dispersibility and bioavailability. The in-house technologies within the platform are NutraShield microencapsulations, UniTrit triturations and GranulPlex granulations, each with their own merits:
NutraShield microencapsulated nutrients provide a protective structure around each nutrient. This enhances efficacy and function in a variety of ways – including masking odors and flavors, improving stability, controlling color intensity, converting oils to powder, and delaying the release of nutrients.
UniTrit triturated nutrients are standardized on a carrier for homogeneous nutrient release, allowing easier distribution of nutrients in the final blend and easy scaling with less excess.
GranulPlex granulated nutrients are formed by forming individual particles from multiple small and large particles, allowing for better instantization, dispersibility and a more powerful compressible powder.
The nutrient portfolio of covers a wide range of categories, including vitamins, minerals, botanicals, amino acids, sweeteners, carbohydrates, fats (oils), botanicals, fiber and acids. It enables manufacturers to make significant improvements in the production of tablets, chewable tablets, effervescent products, gummy bears, powdered drink mixes, beverages and more.
"Decades of knowledge and experience in microencapsulation, granulation and trituration have gone into the development and creation of our TechVantage™ platform. This has been done with the expectations and requirements of many of our customers in mind. TechVantage will provide our partners with increased end-product functionality while reducing formulation issues and manufacturing difficulties."

– Josh Stewart, Senior Product Manager Premix Solutions
Low-maintenance locking pin with condition sensor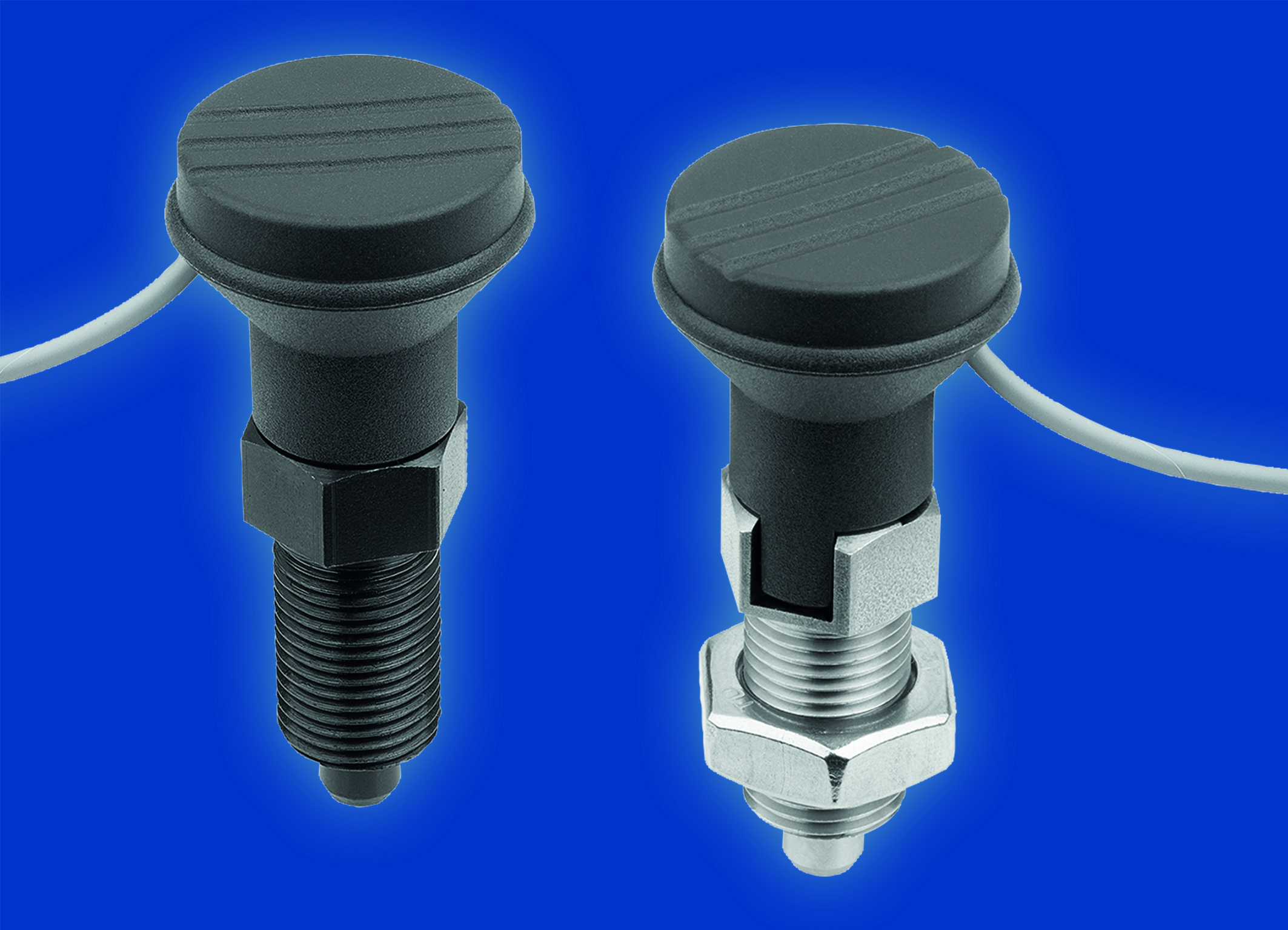 As an alternative to the wireless Bluetooth variant, the Heinrich Kipp plant now also has a cable-connected locking pin with status sensor in its product range. With this product, users are independent of battery runtimes, for example in mechanical engineering, assembly and testing devices or in packaging machine construction. In addition, interference-free signal transmission is guaranteed at all times, even at longer ranges with obstacles. The new locking pins are part of the FEATUREgrip product line, which enables intelligent process monitoring.
The integrated inductive sensor of the locking bolt detects the actuation status. The signal is processed in the mushroom grip and transmitted to the machine control system; a two-meter, three-core cable is provided for this as standard. The sensor switches as soon as the bolt is pulled 1 mm. A machine control system can be used, for example, to specify that the machining cycle does not start until all the studs are in the correct position.
With IP67 protection, the cable-connected design components are resistant to splash water, protected against contact and dust-tight. In addition, users can choose from (hardened or non-hardened) stainless steel versions. Models are available with pin diameters of 5-12 mm and in thread sizes from M10 to M20.
These locking bolts are very suitable, for example, for fixing and clamping in guide systems, in monitored assembly equipment, classically in swiveling or rotating devices, and for stop positioning. Machine parts can thus be brought into a new position only after the bolt has been disengaged and then clamped again. This prevents the locking position from being changed by lateral forces. Around 1,300 versions are available from the company in various sizes, shapes, actuation types, precision levels and materials. In addition, special designs are also realized on request.
The special feature of the product line is the installation of integrated electromechanical and sensory elements. They provide feedback on specific parameters or states and thus ensure process reliability, which is becoming increasingly important in mechanical engineering.