Partners in Hygiene: Expansion of services for the food industry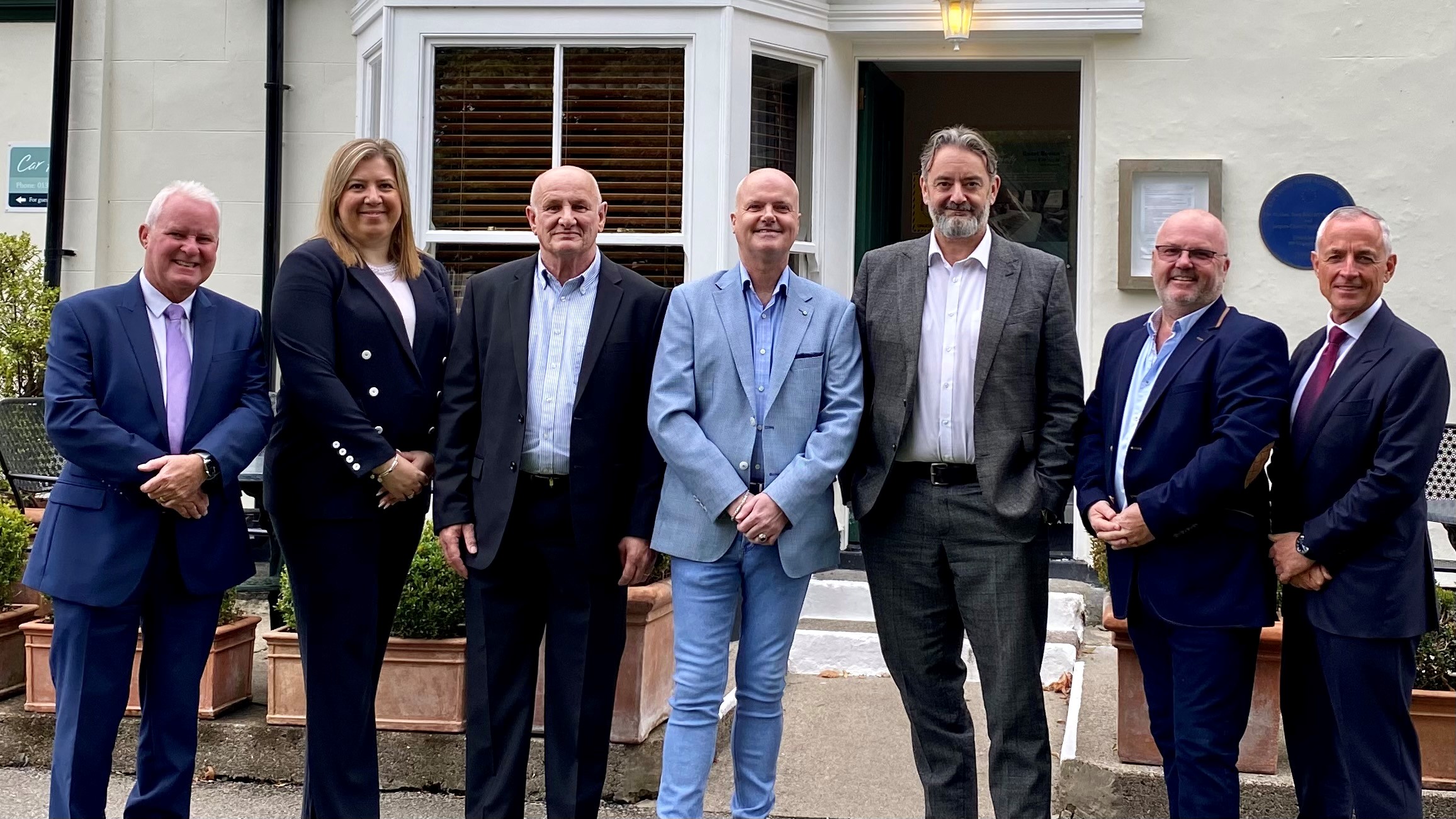 Effective September 03, 2021, Leadec has acquired Partners in Hygiene (PiH), a service company specializing in the food industry. The move strengthens Leadec's presence in the food and beverage industry, as well as in technical cleaning and hygiene services. 
"Hygiene services are an excellent fit with our strongest service line in the UK, technical cleaning. PiH's experience in food factories in the north of the UK is an ideal addition as part of our strategic diversification into the F&B industry and helps sharpen our portfolio in the manufacturing industry."

– Georgi Chumburidze, Managing Director Eastern Europe/UK
Partners in Hygiene was founded in 2006 and specializes in sophisticated hygiene services for the food and beverage industry. More than 300 employees provide services in food industry hygiene, basic kitchen cleaning, environmental hygiene and ventilation cleaning. Customers include many food manufacturers in the north of England and Scotland. The company thus serves one of the most demanding industries. 
Diversification of the UK portfolio 
Leadec has been operating in the UK since 1999 and currently employs around 1500 people there. PiH will continue its assignments at the 14 locations in the UK with the existing teams unchanged. 
"We have found a strong partner in Leadec. PiH is firmly established in the UK food industry; Leadec, in turn, has a global presence and great technical expertise, including production maintenance and facility management. The acquisition will enable us to grow further," says Peter Barker, one of the three managing directors.
The C-level event "Digitize your Food" took place in Wolfertschwenden at the beginning of October, jointly organized by the Open Industry 4.0 Alliance, a cross-industry network of companies in the digitalization environment, and MULTIVAC. Around 100 decision-makers had come together at MULTIVAC's training and application center. The welcome address and a keynote speech by the Open Industry 4.0 Alliance were followed by specialist presentations and discussion sessions on digitization in the food industry, as well as the presentation of a showcase.
"Industry 4.0 solutions turn out to be very complex, especially in a heterogeneous machine environment. As a founding member of the Open Industry 4.0 Alliance, we want to open up an interoperable ecosystem for our customers. Compatibility within, but also outside of our packaging solutions is our vision – always with the customer benefit in focus."

– Dr. Marius Grathwohl, Vice President Digital Products & Transformation
Digitization from the perspective of a machine builder and a customer from the food industry
The keynotes by Dr. Marius Grathwohl and Dr. Benedikt Hofmann, CTO Voith Innovation & Technology, CEO Voith Robotics, on artificial intelligence, data-based process optimization and added value through digital products provided new ways of thinking and up-to-date information on the topic of industrial digitalization.
Leon Jerg, Business Analytics & Digitalization at JERMI Käsewerk GmbH, then spoke about the use of Smart Services as a business analytics tool in intelligently networked production and showed how it can be used to tap optimization potential in ongoing operations.
Showcase: one line, three different machine builders, one dashboard
During a showcase, the participants were able to see for themselves how different machine builders act together in an open ecosystem and generate added value for customers. A line for packaging minced meat was shown, which included solutions from three machine builders: a VF 848 S vacuum filler from Handtmann, a TX 720 traysealer, and a CWFmaxx 3000 checkweigher from Bizerba. All relevant process parameters of the line were displayed live on a common monitoring dashboard. The line was controlled via Line Control, a higher-level line control system.
Qualitative certification in the field of occupational health and safety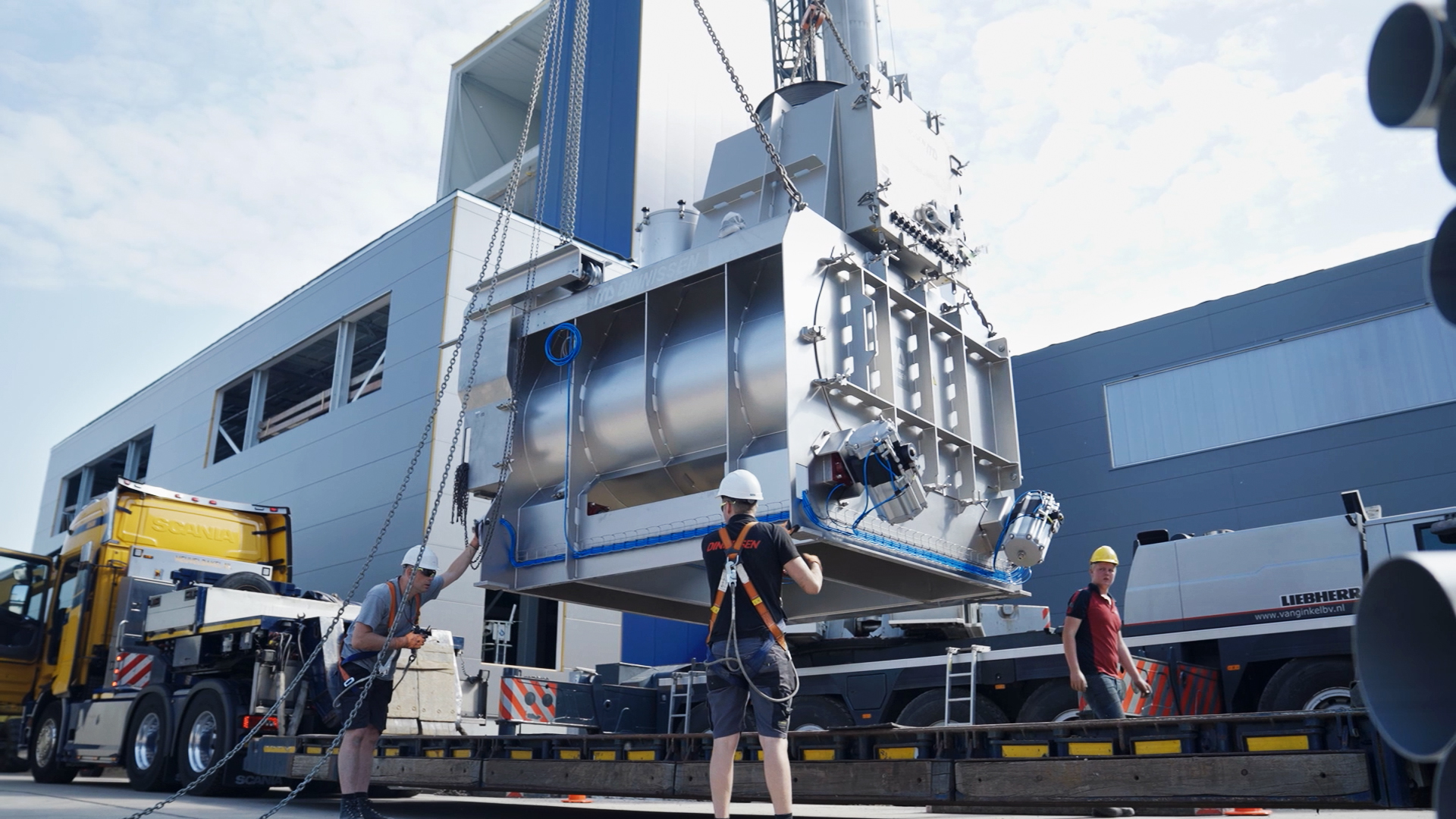 This month, Dinnissen Process Technology received a new ISO 45001 certification from an independent certification institute. ISO 45001 replaces the previous OHSAS 18001 certification and is the most widely recognized occupational health and safety standard in the world. It demonstrates the company's commitment to occupational health and safety policy, structure and planning. This corporate certification demonstrates that the organization operates in accordance with generally accepted safety procedures and that its employees have the required knowledge and skills. 
The safety and health of employees and visitors is paramount
The company deals with people in all areas of the organization. These can be employees, customers, suppliers, but also visitors. Therefore, it is essential for the organization to ensure the safety and health of all Dinnissen employees. With this in mind, an integrated management system for healthy and safe working has been created and certified according to the ISO 45001:2018 standard.  This standard serves as a framework for improving the safety of workers and other stakeholders, reducing risks in the workplace and creating better and safer working conditions. In this way, the system helps the company to combat potential negative impacts. Through the implementation of ISO 45001, Dinnissen focuses on improving working conditions, eliminating hazards, minimizing healthy and safe work (G&SA) risks, taking advantage of G&SA opportunities and addressing G&SA deviations.
For safe and reliable global food production
The Group is proud that customers, suppliers, partners and employees know they can count on them. The world's largest manufacturers and best brands trust it with their processes and do everything they can to demonstrate that the processes are safe and reliable. That's why the company sets the bar high for itself and its employees. The company strives to be as safe as possible in all areas – for employees, customers, suppliers and visitors alike. After all, when health and safety are optimally guaranteed, employees can deliver the highest quality. In this way, they play a crucial role in solving one of the biggest global challenges: producing enough high-quality food for all people, pets and livestock. Helping to do this as efficiently as possible, but also as safely and healthily as possible.
ISO 9001, ISO 14001 and ISO 45001
The company complies with all legal requirements, commitments and guidelines in the areas of information security, quality, safety, health and environment. To be a reliable partner for all our relationships, the company goes one step further. To make this demonstrable and secure within the organization, Dinnissen has opted for integral certification to ISO 9001 (quality), ISO 14001 (environment), ISO 27001 (information security) and ISO 45001 (health and safety).
Renewal of the food stock in times of pandemic
Even more efficiency in logistics – this is now on the agenda of the food discounter in Switzerland Denner. The central warehouse in Mägenwil AG has been modernized in recent months with modern automation technology from Swisslog. The warehouse is the elementary hub for supplying over 250 Denner stores with groceries and important household products. Despite Corona restrictions and a tight schedule, all the work went according to plan.
It was an ambitious project: The modernization of the AG distribution center in Mägenwil, Canton Aargau. Now it has been successfully completed. Swisslog AG from Buchs AG has equipped a high-bay food warehouse for hard goods with modern automation – in pandemic times, during ongoing operations with constantly high capacity utilization.
"As a discounter, we are all about efficiency, while at the same time the demands on logistics are constantly increasing. Ensuring the availability of goods as well as fast and error-free delivery to over 250 stores are decisive factors for the project, while at the same time the conversion also offers added ecological value," explains Daniel Kindler, Head of the Mägenwil distribution center. "Since the new installation has been in operation, material flows are more efficient and conserve resources," says Kindler.
Seamlessly coordinated processes
Swisslog replaced twelve older pallet stacker cranes with modern ones and installed new pallet conveyor technology. In addition, two new mezzanine levels were built. In the process, the available time window of only five months was very narrow.
"The challenges were great. The Corona protection measures demanded a lot from us and yet we managed to complete all the work within the specifications."

– Mario Flory, Project Manager
Part of securing the food supply
In order to disrupt operations at Denner as little as possible, Swisslog undertook the modernization not only during shift times, but also at night and on weekends. In addition, the team worked in stages for major installation measures.
Flory explains, "To enable the removal of the stacker cranes, about a quarter of the high-bay warehouse was emptied by placing a partial assortment externally and picking it there. Thus, we were able to remove 3 old stacker cranes at once and install 3 new ones in 10 days." After their installation and software connection, goods in the high-bay warehouse were relocated so that the next shelf area became free. Swisslog saved time for the ramp-up in real operation through extensive tests in advance, on Saturdays and Sundays.
Flory concludes: "We are pleased that we were able to play our part in securing the food supply at Denner.