Pulp mill with Metris OPP


Optimized plant operations at Zellstoff Pöls
Andritz has been awarded an order by Zellstoff Pöls to optimize operations at its pulp mill in Pöls, Austria. The goal is to increase production, while stabilizing the pulp mill's production process and optimizing chemical use at the same time. The tried-and-tested Metris OPP system (OPP: Optimization of Process Performance) from the company, which has been used successfully in reference plants all around the world, will be used here.
Metris OPP is an IIoT system developed by Andritz and comprises a range of digitally supported tools based on big data analysis to improve industrial processes. The system has been modernized continuously in recent years, and new tools such as artificial intelligence, apps, and so on, have been added. More than 50 international groups are already working with Metris OPP successfully, many of which only began using it in the past two years. The overall net benefit generated by these companies so far with Metris OPP amounts to over 150 million euros.The OPP system, which is used above all in pulp and paper production, detects anomalies and deviations at an early stage by analyzing production data. As a result, countermeasures can be implemented in good time, guaranteeing reliable production and also optimizing operations, including the use of resources.
Innovative functions simplify safety approval


New hardware and new functions to the TIA Portal
Sinamics Startdrive commissioning software is the perfect tool for integrating drive hardware into the TIA Portal engineering framework. With the latest version Sinamics Startdrive V16, Siemens is expanding the hardware portfolio available on the automation platform. Following on from the integration of the Sinamics S120 multi-axis system, the single-axis version of this high-end servo drive system can now also be engineered in the TIA Portal. The drive control of the recently introduced Simatic Drive Controller is now also integrated in the commissioning tool. Drive-CliQ hubs, which increase the number of interfaces in the Sinamics S120 multi-axis group, as well as other add-on components, are now integrated in the TIA Portal, perfectly completing this hardware update.
Sinamics Startdrive V16 also features innovative functions. With the introduction of expertise protection for Sinamics S120, the parameterization of drives can be protected from unauthorized changes and read attempts. When it comes to safety technology, a wide range of safety functions is available thanks to Sinamics Safety Integrated. With Sinamics Startdrive, these functions can be parameterized and validated in a simple, user-friendly process. The safety approval test integrated in Startdrive leads users through the approval process step by step and then creates a standard-compliant test record.
The Sinamics Startdrive commissioning tool is a key component for the automation of machines. Convenient interaction between the drive and controller makes it easy to complete the project engineering and commissioning of Motion Control applications with Simatic controllers and Sinamics drives. Sinamics Startdrive V16 takes drives in automation to the next level in terms of seamless operation, flexibility and user-friendliness.
Packaging


Chamber Belt Machine B 625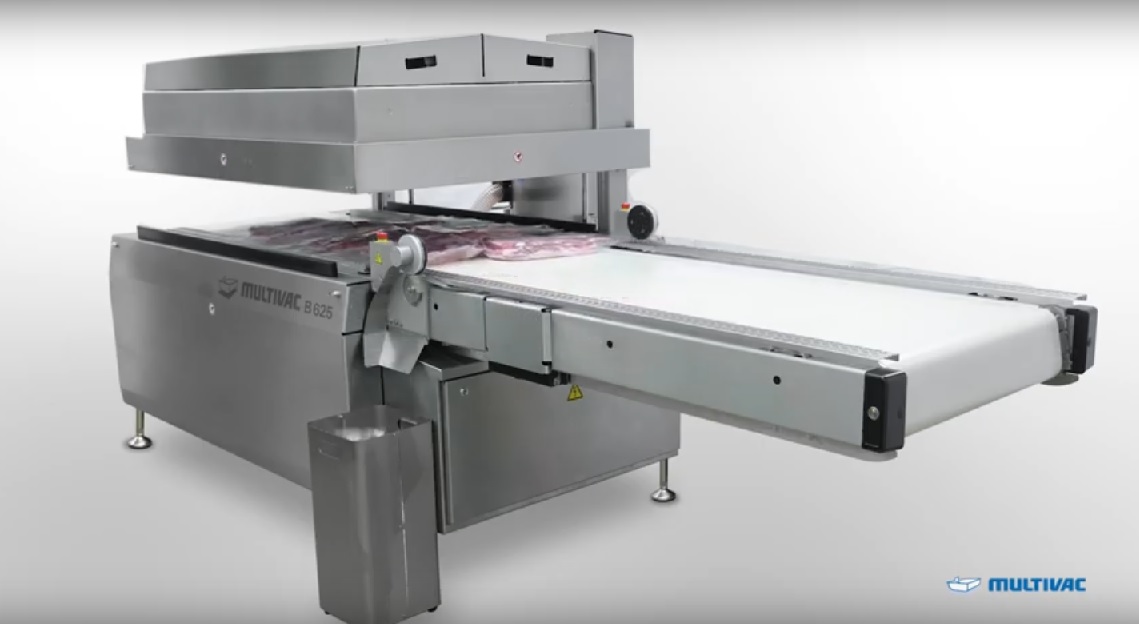 Twin screw pump


Cooperation between Gea and Itt Bornemann
The pump experts from Gea and Itt Bornemann are now working together to manufacture and market a twin screw pump for the food, beverage and pharmaceutical industries. While Gea has so far concentrated primarily on hygienic centrifugal pumps, the cooperation now means that a joint model of a positive displacement pump is ready for introduction: Gea Hilge Novatwin. The Gea Hilge Novatwin is a flexible twin screw pump based on the proven Bornemann design that meets the highest hygienic requirements for gentle product handling and clean-in-place (CIP) with just one pump. The new Gea Hilge Novatwin will be available in 6 sizes and will be part of the Gea Varipump line, which stands for pumps with a high degree of flexibility for optimum adaptation to individual customer requirements.
Consistent expansion of hygienic pump portfolio
The addition of this future-oriented pump type to the portfolio in addition to the established rotary lobe pump Gea Hilge Novalobe will significantly strengthen Gea's position in the field of positive displacement pumps. Gea will thus be in an even better position to cover the various customer requirements with the ideal pump solution from its own broad product portfolio.
Pump and clean with one pump
Twin screw pumps are equipped with two screws, which intermesh without contact and together with the pump housing form a closed chamber. The screws rotate and thus move the medium along the screw axis from the suction to the discharge side.
Like positive displacement pumps in general, twin screw pumps stand for the gentle conveyance of chunky, shear-sensitive and abrasive media. They offer exceptionally high flexibility for pumping liquids of various viscosities.
"The special feature of the twin screw pump is its dual function, because twin screw pumps can not only pump the actual product but can also function as a CIP pump at the same time, as they can operate at very high speeds. This saves the use of an additional CIP pump compared to alternative solutions," explains Product Manager Ulla Främke from Gea.
With Gea and Bornemann two strong partners work together
"This cooperation with Bornemann is a real win-win situation for both partners," says Bastian Tolle, head of product management at the Gea Flow Components business unit. "The twin screw pumps we see in the market today are mostly derived from Bornemann's original development. The expertise is impressive, we can learn a lot from such a partner and from the experience gained over decades in the application of this special positive displacement pump".
"We will benefit from Gea's strong distribution network", adds Bornemann's Managing Director Markus
Schwarte. "Gea has a broad customer base, a large network and an excellent reputation among decision-makers, particularly in the food sector and in local markets such as the USA. We want to benefit from the synergy between the leading technology and the first-class global network in the food industry".