Optimized hot runner systems for PCR compounds
Oerlikon HRSflow has developed special hot runner solutions for PCR compounds. Their application possibilities are demonstrated by two examples realized in practice – a fruit crate and a garbage can for composting organic household waste. With these environmentally friendly projects, which were implemented together with various partners, the company underlines its commitment to the circular economy.
For the production of the fruit crates, Mundimold processes an optimized PE compound from APS, Valencia/Spain, which is obtained from the recycling of Tetra Pak card-board packaging. In the production of this demanding part, which was demonstrated at K 2022 on a servo-hydraulic Haitian Jupiter with two-platen technology and 4,500 kilonewton clamping force, a servo-controlled FLEXflow valve gate hot runner system with four drops contributes to the high repeatability of the process. Optimum gate quality is ensured by the new, patent pending TTC cooling bushing from Oerlikon HRSflow, which prevents needle sticking even with short cycle times. The low energy consumption of the FLEXflow system supports energy-efficient production. Project partners were Haitian, Mundimold, Tetra Pak, APS and Oerlikon HRSflow.
Another example is the Bokashi Organko Essential, an airtight sealable bucket for home composting. The 775 grams part with 2.5 millimeters wall thickness is produced of PCR polymers using an Oerlikon HRSflow two-drops hot runner system. This is optimized for frequent color changes and designed so that remaining decontaminations in the recyclate do not cause damage, streaks or flow marks that could affect the aesthetic and functional result (courtesy of PLASTIKA SKAZA).
Long-standing software partnership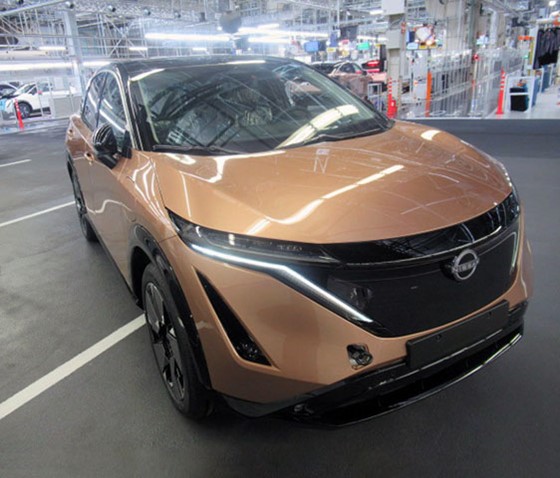 Siemens, a leading supplier in the field of automation and industrial software, cooperates with Nissan to build production lines for the new all-electric crossover Nissan Ariya at the company's plant in Tochigi, Japan. Both companies build on their long-standing cooperation. Nissan had already been using the Siemens Digital Industries software portfolio to optimize design and production. End-to-end digital threads enable Nissan to connect a wide variety of sources of information across product lifecycle management (PLM) platforms.
"The successful launch of the new production lines is a milestone in the collaboration of the two companies," says Cedrik Neike, Member of the Managing Board of Siemens and CEO Digital Industries. "Climate change and stringent environmental regulations are powerful drivers for the development of electrified powertrains. We will bring in all of our cutting-edge technologies to this collaboration to enable a highly flexible, efficient and sustainable automotive production."
"At our Nissan Intelligent Factory in Tochigi, we are building the future of mobility. It enables us to not only improve the work environment but also to realize a zero-emission production system. To digitalize our new electric vehicle production line, we chose to work with Siemens, our innovation partner and one of the leading companies in industrial automation and digitalization, because they have the necessary expertise in this area," says Teiji Hirata, Corporate vice president, Vehicle Production Engineering and Development Division at Nissan Motor.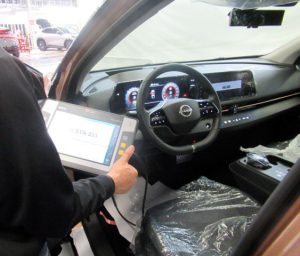 The system architecture of Nissan's newly developed electric powertrain aims to standardize the processing and assembly of the powertrain. It includes Siemens' safety PLC Simatic S7-1500, ET200SP distributed I/ O module as Siemens One Single Solution (OSS). Profinet creates end-to-end communication from the field to the management level, and the engineering framework TIA Portal has also fully integrated all automation devices. This enables complete access to the entire digitalized automation process, from digital planning to integrated engineering and transparent operation. More intelligent automobiles require more and high-performing Electronic Control Units (ECUs) in the vehicle – as is the case in the new Nissan Ariya. The Siemens diagnostic commissioning system Sidis Pro, which has already been deployed in many automobile companies around the world, is implemented at Nissan's new production line for data writing into ECU and verifying automotive electric components. Sidis Pro is the advanced vehicle diagnosis and inspection data management system that provides optimal support for inspection processes to enable quality of car production. Sidis Pro manages a wide range of data with server functions, contributing to the digitization of production lines. It enables maximum flexibility in automotive production as it is easily modifiable depends on the production plan, and the changes can be adapted quickly. The same software can be used for different applications, enabling system standardization and ensuring that fewer resources perform for more tasks even at other production sites.
Siemens continues to support Nissan in digitalizing and electrifying the production facilities and contribute to the realization of Nissan Intelligent Factory vision.
Cost savings through digital hydraulics service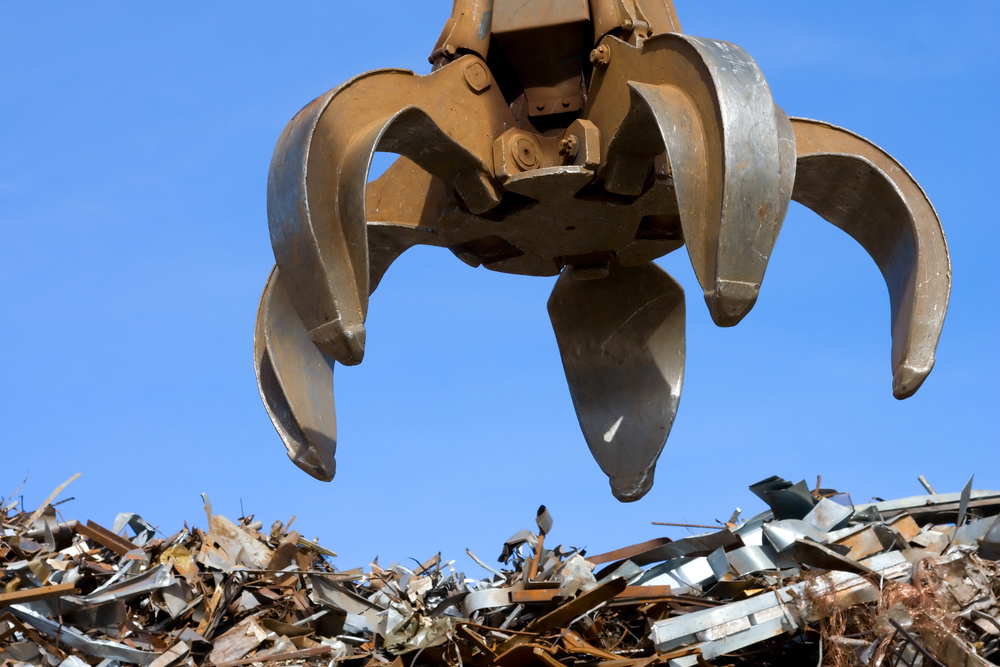 The CytroConnect Solutions service offering from Bosch Rexroth helps recycling companies avoid high downtime costs or even contractual penalties. The customized packages of real-time monitoring, data-based analyses, and complementary spare parts management maintain the availability of hydraulic equipment such as scrap shears, shredders, and presses. At the same time, the intelligent combination of cutting-edge IoT technology and hydraulics expertise minimizes maintenance and extends machine life.
The reuse of raw materials is a permanent fixture in the economy. As part of the supply chain, however, it also leads to high deadline pressure and, not least, requires seamless availability of shredders, scrap shears and presses.
If hydraulically driven recycling machines such as shredders, scrap shears or presses fail, there is a threat of contractual penalties. If trucks, trains or ships have to wait for the load, the consequential costs quickly climb into five to six figures. Acute shortages of skilled workers and the simultaneous supervision of distributed sites cause unnecessary delays in maintenance. In addition, recycling companies lose service life, material and budget if they replace hydraulic parts on a fixed cycle as a precaution. Bosch Rexroth counteracts all these economic disadvantages and financial risks with the three service packages CytroConnect Monitor, Maintain and Predict.
Flat rate against failures at a fixed monthly price
Plant operators achieve the highest possible availability and service life of components with CytroConnect Predict. Using predictive analyses and detailed status reports, the experts make maintenance recommendations at such an early stage that the affected components can be replaced in a planned manner. This reduces the user's previous maintenance effort by up to 50 percent. Complementary services such as complete spare parts management with guaranteed delivery within 24 hours further optimize availability. The service fees usually pay for themselves within a year, but depending on the application, they can also be recouped with a single avoided downtime, as the following real-life example shows:
Through predictive analytics and predictive maintenance of scrap shears, an international company with over 100 distributed yards can avoid high downtime costs. Previous downtime costs per case were around 600 euros, plus penalties of up to 100,000 euros per day if shiploads of steel bales did not leave for overseas on time. Wear on the shear is detected at an early stage on the basis of the pressure peaks and torques on the electric motors, so that the operator can replace the tool in a planned manner in the future. The far-flung maintenance staff is sustainably relieved and now needs less time for troubleshooting, maintenance, planning and spare parts procurement. In addition, monitoring saves electricity costs because the system avoids operation with increased energy consumption.
In another use case, a recycling company avoids unplanned shutdowns and subsequent costs through predictive analysis of waste shredders. The shredded waste has since been delivered on time again as fuel to a cement plant. Previously, frequent failures of hydraulic pumps and electric motors resulted in regular penalties and additional costs for temporary storage of the delivered waste. The maintenance department, which was suffering from a shortage of skilled workers, was relieved of this burden in the long term.
In addition to the all-inclusive CytroConnect Predict service, Bosch Rexroth also offers the basic CytroConnect Monitor package, which provides pure real-time monitoring with access to historical data from the last 24 hours. As an introduction to the topic of rule- and data-based analyses, Bosch Rexroth recommends the CytroConnect Maintain package. The service package monitors the condition of components in the background using predefined rules, warns of damage via push messages, and supports the continuous optimization of applications with regular performance and usage reports.
All three service packages already include the respective required dashboards and sensors. Recycling companies benefit quickly and easily from intelligent and sustainable failure protection.
Transparent and efficient processes with QM software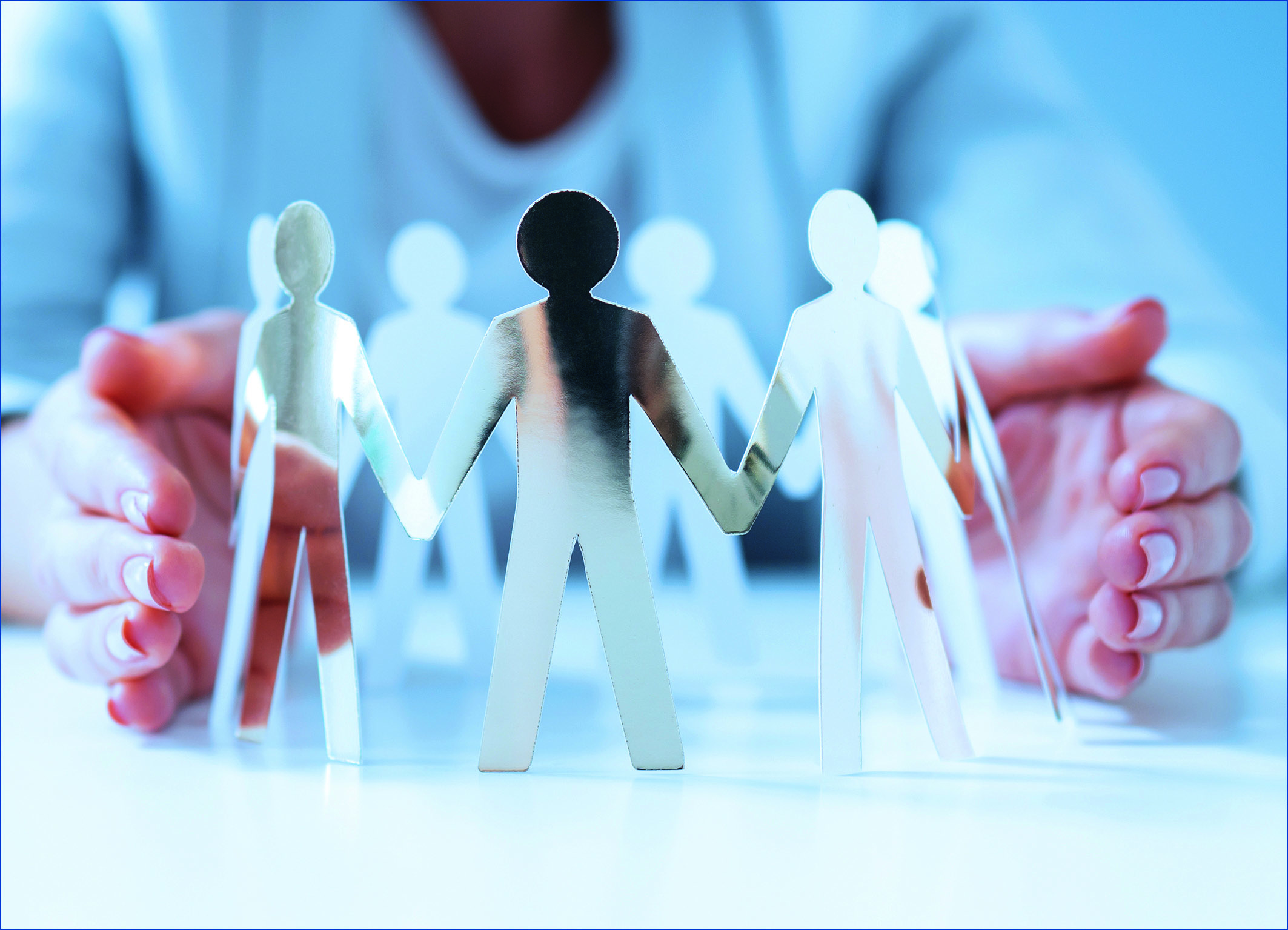 Focus on user-friendliness 
Working with people requires a completely different understanding of quality than in the manufacturing industry. Social, communicative and interpersonal goals are in the foreground, but at the same time social institutions must also meet business and legal requirements. A well-structured quality management system supports social service providers such as Lebenshilfen, welfare associations, operators of day-care centers or operators of other social facilities.
ConSense's software solutions stand for transparent, user-friendly quality management and integrated management systems. The software helps to make processes clearer and more efficient, to clearly define responsibilities and to fulfill documentation requirements. At the same time, the management system facilitates compliance with the standards and guidelines applicable to the respective facility. The ConSense software solutions have been developed with a special focus on user-friendliness and the mapping of realistic processes. Employees can navigate quickly and intuitively on the clear interface, and a comprehensive search function guides them directly to the desired content. 
Software-supported quality management saves time
The QM software enables complete electronic QM documentation with automated, intelligent document control. Further automations, such as the targeted distribution of information, the request for notifications and the revision and archiving of documents, significantly reduce the administrative workload for employees. At the same time, the software offers integrated process management including a process editor for simple and fast process modeling. This simplifies the continuous improvement of processes and the transparency and clarity of documentation increase. 
QM software for social institutions with many locations
Management system software solutions are suitable for organizations of all sizes. With a wide range of functions, interfaces and configuration options, they can be optimally adapted to the needs of the respective institution. The IMS ENTERPRISE solution, for example, is ideal for setting up an integrated management system in facilities with multiple locations or complex organizational structures. All applicable standards and regulations are systematically mapped under a uniform interface and compliance with specifications is supported.
In addition to the quality management standard DIN EN ISO 9001, many other standards or guidelines are also relevant in the social sector, such as DIN EN ISO 45001 (occupational health and safety), HACCP (hygiene concepts in relation to food), DIN EN ISO 15224 (quality management in healthcare), KQT (Cooperation for Transparency and Quality in Healthcare) and the AZAV regulation (Accreditation and Approval Regulation for Employment Promotion). An Integrated Management System helps to harmonize these and thus also makes it easier to meet the criteria for accreditations or certifications.
The solutions for QM systems and integrated management systems from the Aachen-based software developer can also be supplemented as required with modules, such as for measures management, audit management, training management and many more, and thus specifically tailored to the requirements of the organization.
Easy roll-out, mobile deployment
These software solutions can be rolled out quickly and flexibly within the company. The ConSense PORTAL is a web-based management system solution for which the company can also provide hosting. The web application simplifies and accelerates the roll-out compared to desktop applications. Since it can also be used on the move, it is particularly suitable for social institutions whose employees work with the system regardless of time and location.