Next generation packaging line-up
SIG announced that it will be bringing its most advanced and sustainable next-gen technology solutions and packaging innovations to Dubai Silicon Oasis (DSO). The next-gen line-up of innovations will become the showpieces at the company's Centre of Excellence at DSO, where business partners, food and beverage manufacturers, retail customers and entrepreneurs from the Middle East and Africa will be able to experience and deploy them. The company is giving a sneak preview of its new cutting-edge solutions at the Gulfood Manufacturing Exhibition 2022 by unveiling them through augmented reality.
For the first time in the region SIG is presenting its expanded portfolio of market-leading sustainable packaging solutions at Gulfood. Debuting at Gulfood, bag-in-box and spouted pouch solutions for retail, institutional and industrial applications will be on display amongst SIG's extended line-up of its next generation packaging that allows customers to create new possibilities for differentiation, convenience, premiumisation, and flexibility.
Abdelghany Eladib, President and General Manager Middle East and Africa at SIG, said: "SIG will be demonstrating at Gulfood Manufacturing this year the powerful value our innovations, unique solutions and leading-edge technology bring to customers in the region, whether they are looking for retail or industrial packaging. Our packaging solutions have been developed to meet the growing demand for mobile, healthy, comfortable, and convenient consumer experience. Our versatile, sustainable packaging solutions are always designed with resource reduction in mind."
As part of its value proposition, SIG is driving product innovation and differentiation by building strong and mutually beneficial partnerships with food and beverage manufacturers across the Middle East and Africa region to meet the changing needs of an increasingly mobile society.
At the show, SIG will be displaying its innovative on-the-go packaging solution combismile that was recently launched in Saudi Arabia for Safi Danone's Danao brand. In addition, Fair Cape will introduce SIG's uniquely shaped carton pack combistyle that stands out on the shelf and gives South African consumers a new, modern pack.
"It is crucial that product and package complement each other to clearly reflect both product quality and brand values, while offering active consumers the ultimate on-the-go convenience. In the increasingly competitive retail environment, beverage manufacturers need to bring a fresh and distinctive look to often crowded drink aisles – our solutions help them stand out while making it easier for consumers to find what they need. combistyle for example, offers a stylish corner panel that provides a comfortable and safe grip, while allowing brand owners to effectively communicate key messages with eye-catching designs," explains Abdelghany Eladib.
SIG reinforces Industry Leadership on Renewable Energy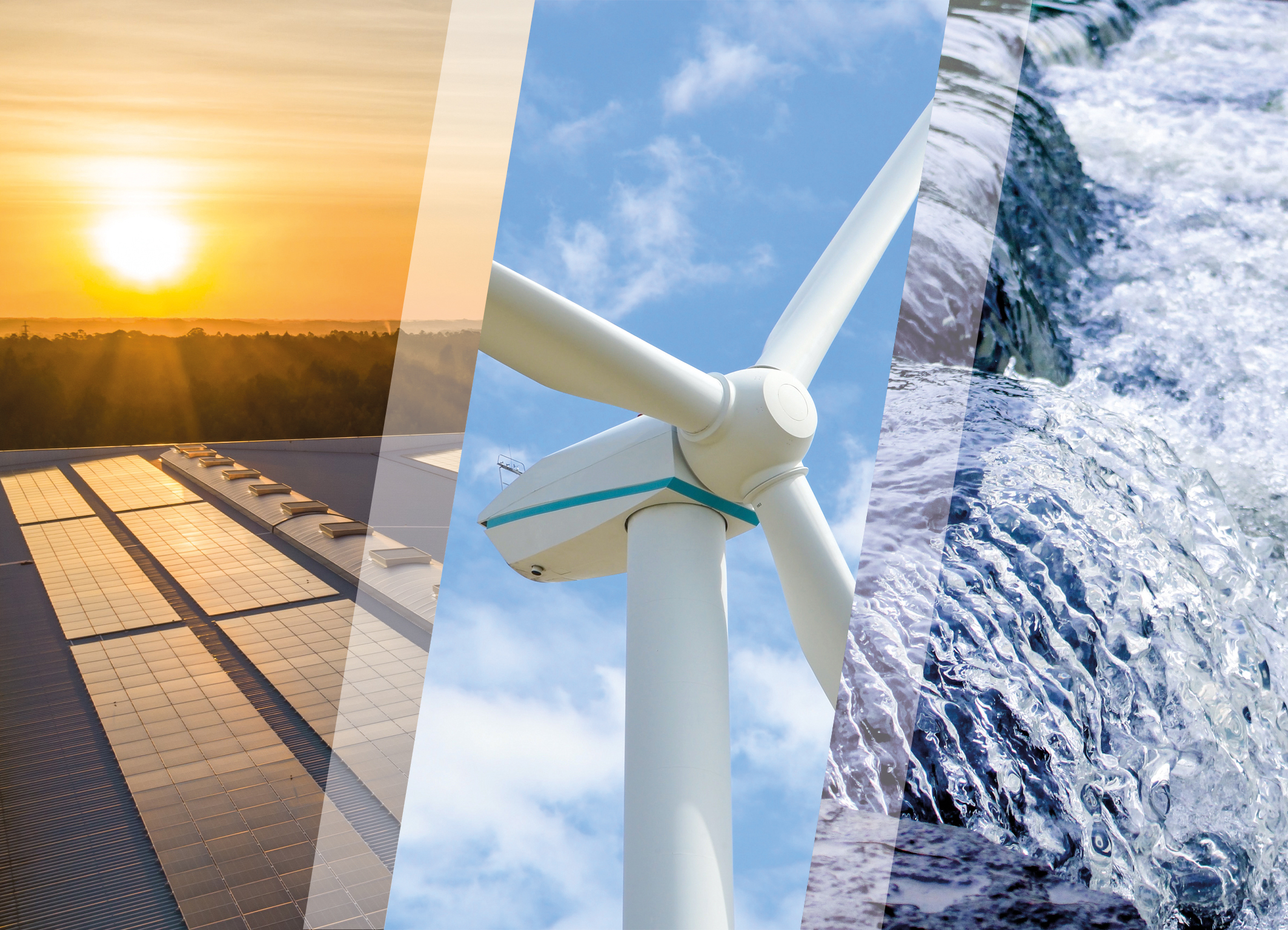 Already the first and only aseptic carton manufacturer to produce all its packs with 100 percent renewable energy globally since 2018, SIG has further reinforced its commitment to go Way Beyond Good for the planet by directly investing in physical power purchase agreements (PPAs) that will secure enough renewable energy capacity to power 100 percent of its carton packaging production in Germany from January 2023.
"Securing physical renewable power for our carton packaging production is the highest attainable level of responsible energy sourcing," said Arnold Schuhwerk, Head of Category Polymers & Energy Global at SIG. "Alongside our growing global portfolio of on-site solar installations, we see power purchase agreements as the most sustainable way to directly invest in renewable energy capacity."
Sourcing more renewable energy directly
SIG has achieved carbon neutral production since 2018 by using 100 percent renewable energy to make its carton packs.
From January 2023, SIG carton packaging plants in Germany will meet 100 percent of their electricity demands through physical PPAs. These include a combination of on-site solar installations, renewable electricity from on-shore wind turbines in Germany on real-time supply basis and a flexible top-up of hydropower – provided by energy supplier Enovos Energie Deutschland GmbH.
Sourcing energy through physical PPAs means that the energy is generated from assigned renewable power generators within the accounting grid of the energy supplier and delivered to SIG. 
Initially, SIG's renewable electricity was mainly sourced indirectly through Guarantees of Origin certificates. But the company is continuing to go further on its Climate+ ambition by sourcing more of its renewable electricity around the world directly through PPAs that support further investment in renewable energy as part of the global energy mix.
The Way Beyond Good
SIG is not stopping there. The company has several more on-site solar installations in the pipeline – including at its German carton packaging production plants in Linnich and Wittenberg, at its production plant in Saudi Arabia and at a new plant currently in construction in Mexico – that will triple its global on-site solar capacity.
SIG's investment in renewable energy for carton packaging production has already avoided over half a million tonnes of CO2-equivalent. This is just one of the ways SIG is cutting greenhouse gas emissions from its operations and value chain as part of its Climate+ ambition – all of which contribute to low-carbon packaging and a lower-carbon supply chain for customers.
Breakthrough Food Technology Award
This achievement is a tribute to the company's commitment to Research & Development and its unique technology, breakthrough innovations and unwavering determination to open up new opportunities for customers and retailers.
Abdelghany Eladib, President and General Manager Middle East and Africa at SIG, said: "Achieving this recognition from industry peers delights us tremendously. SIG has been working relentlessly with its partners and customers to bring to market innovative food and beverage packaging solutions that raise the bar on convenience, sustainability, quality, safety, and affordability and which are produced at smarter factories that can track and measure our products' journey to achieving these goals. Our Research and Development has been opening new opportunities for the industry to present safer and more convenient aseptic packaging solutions specifically designed with the modern consumer in mind."
SIG's key offerings provide convenient packaging solutions that protect the flavour, aroma, colour, nutrients, and vitamins of food and beverage products for an extended period of time without refrigeration and without preservatives. This means that healthy nutrition can be made available to everyone.
The hot drinks segment, in particular, has previously been an untapped market for carton packaging. But demand for convenient hot breakfast drinks and other hot beverages that are easy to heat at home or work for both immediate and on-the-go consumption has been rising. For that, SIG developed the Heat&Go aseptic packaging material. Aseptic carton packs using this packaging material can be heated in a microwave. Heat&Go replaces the aluminum layer found inside standard aseptic carton structures with a high-barrier alternative that allows drinks to be microwaved without compromising product quality. For this solution SIG has now been decorated with the Breakthrough Food Technology Award at Gulfood Manufacturing 2022.
Earlier last month, SIGNATURE EVO from SIG was pronounced as the winner of the independent Gulf Sustainability Awards 2022 in the "Best Sustainable Product" category. SIGNATURE EVO extends SIG's lower-carbon packaging materials without aluminium layer – already available for plain white milk – for wider use with oxygen-sensitive products such as fruit juices, nectars, flavoured milk or plant-based beverages. SIGNATURE EVO has an even significantly lower carbon footprint than SIG's standard packaging material structure.
SIG's ground-breaking and award-winning innovations will be on display at Gulfood Manufacturing 2022, along with other advanced technologies and breakthrough developments from SIG – including its combismile and combistyle packaging solutions.
Closed-loop recycling project for flexible food packaging
Sabic, a global leader in the chemical industry has joined forces with Mars and Landbell in an advanced recycling project designed to close the loop on flexible packaging using certified circular polypropylene (PP) from the company's TRUCIRCLE portfolio. In a joint initiative with major market players, biaxially oriented polypropylene (BOPP) film based on SABIC's certified circular PP from feedstock recycling of post-consumer, used plastics will be introduced by Mars in the packaging of their KIND® primary healthy snack bar brand.
"We are very excited about this pioneering closed-loop project that demonstrates the feasibility and speed of implementing circular plastic innovations when leading actors from across the entire value chain are closely collaborating," says Lada Kurelec, General Manager PP, PET, PS, PVC, PU & Elastomers Businesses for Petrochemicals at Sabic. "Used flexible packaging has a high feedstock value for new materials, and our TRUCIRCLE polymers and services form an instrumental element in tapping this vast potential."
The new mono-material packaging solution continues the partners' efforts to support a circular economy by incorporating advanced recycled content in healthy snack bar packaging.
"At Mars, we want to contribute to a circular economy where packaging material never becomes waste, but is recycled, reused or composted. For this to happen, we need new solutions and infrastructure to change the recycling landscape and to complement mechanical recycling," added Barry Parkin, Chief Procurement & Sustainability Officer at Mars. "Today marks another important step in accelerating our sustainable packaging journey and in our collaboration with partners like Sabic that are enabling new opportunities to provide consumers with packaging designed for circularity."

"Mixed used plastic from flexible consumer packaging is difficult to sort and recycle mechanically," adds Uwe Echteler, Chief Operating Officer, for Landbell Group. "However, as demonstrated in this closed-loop project, we can facilitate effective advanced recycling solutions that allow plastics and packaging manufacturers as well as OEMs and brand owners to reclaim and benefit from the value of mixed used plastics while at the same time reducing fossil depletion and enhancing their carbon footprint."
Value Chain Collaboration
The loop starts with the collection of mixed used plastics coordinated by Landbell Group, a leading provider of environmental and chemical compliance services. Landbell works with Hündgen Entsorgung to sort the mixed used plastics and delivers the mixed material to Plastic Energy, a global leader in advanced recycling technology, where it is converted to pyrolysis oil in a patented thermal anaerobic conversion process. The pyoil serves as alternative feedstock in SABIC's production process of virgin-quality food-contact approved PP polymer, which is pelletized and supplied to Taghleef Industries, a world leading provider of biaxially oriented PP (BOPP) film.
SIT Group, a key supplier of high-quality printed flexible plastic packaging to the European consumer market, uses the BOPP film manufactured by Taghleef with Sabic's certified circular polymer to create printed BOPP roll-fed packaging for KIND brand snack bars and delivers it to Mars, Incorporated, a global leader in confectionery, food, and pet food products. The joint initiative will help the partners implement their ambitious targets of reducing the volume of fossil-sourced plastics and accelerate the transition to a more circular plastics economy.
Mono-Material for ease of Recyclability
The new flexible BOPP packaging structure made with circular PP food-grade is another important milestone towards enabling mono-material applications that facilitate end-of-life recycling in existing collection and conversion streams without compromising on quality or ease of processing. Mars has already incorporated certified circular PP polymer from Sabic's TRUCIRCLE portfolio in the primary packaging of some of its popular wet pet food brand SHEBA. After successful piloting, the certified circular PP food-grade will now be introduced into the KIND snack bar wrap as part of the group's plans to increase its volumes of recycle content also in other brand products packaging.
Sabic's certified circular PP polymer is verified and authenticated in a mass balancing approach under the International Sustainability and Carbon Certification (ISCC) PLUS scheme. The certified circular products from the supplier's TRUCIRCLE portfolio offer a carbon footprint reduction in the range of 2 kilograms of CO2 per each kilogram of polymer produced based on the diversion of post-consumer used plastic from incineration.