Protection class IP 66


New product for monitoring emissions in shipping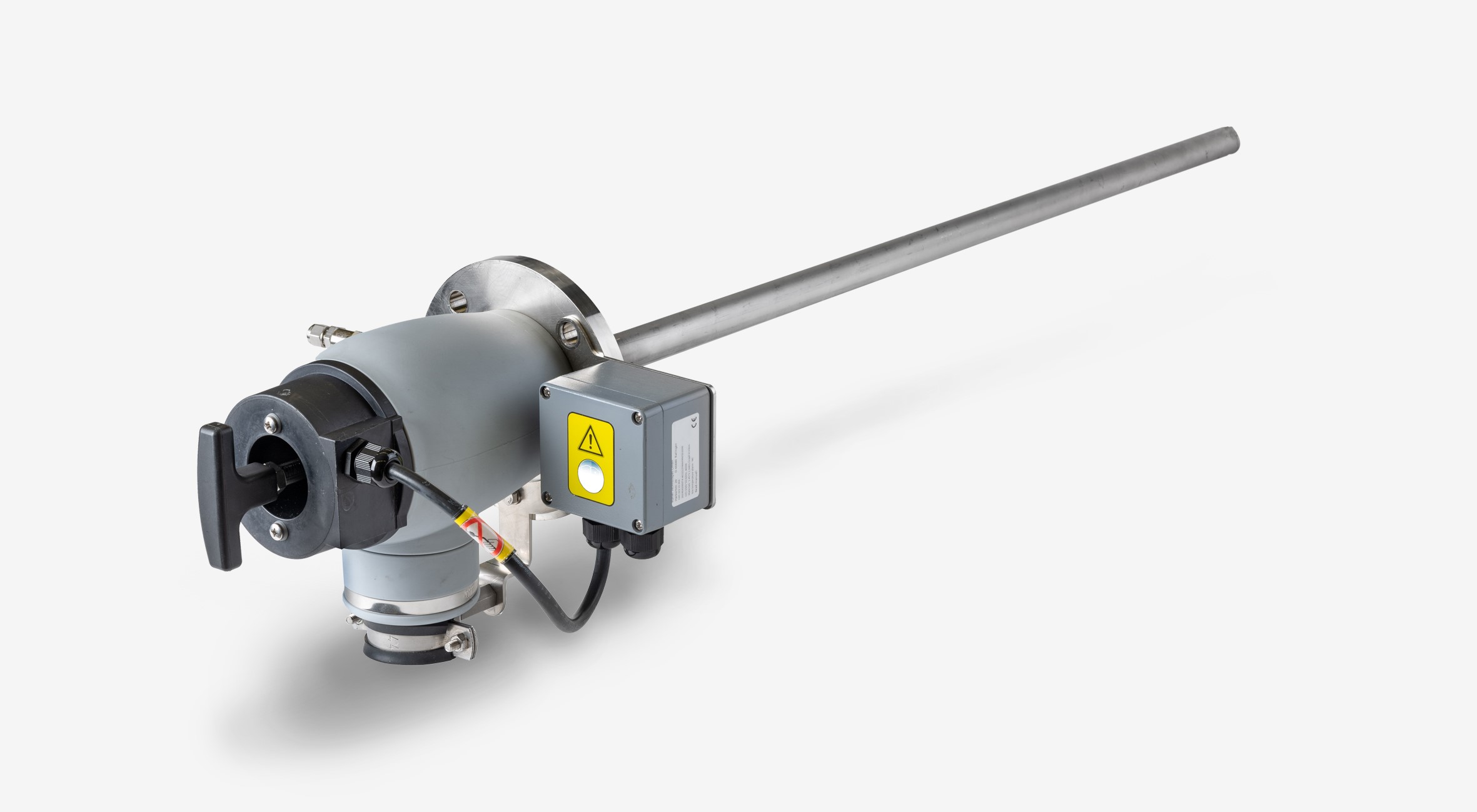 The GAS 222.15-MA model by Bühler Technologies is a new, innovative product to improve emissions monitoring in shipping.
In the interest of protecting the environment, monitoring emissions in shipping is gaining importance. Here the initial focus is on large-scale emitters such as cruise ships, container ships and tankers.
Depending on the fuel quality, in addition to CO2 and H2O, these ships emit a mix of various pollutants. Similar to large combustion plants, gas analysis in maritime applications also serves monitoring pollutant emissions as well as controlling the combustion process.
Bühler Technologies is one of the worldwide leading suppliers of gas analysis components and systems. However, maritime applications pose additional requirements with respect to equipment and components compared to stationary applications. For example, although the hulls are certainly designed for the specific requirements with respect to strength, much like the element they travel, they are never at rest. Due to the water movement and particularly the running machines, the entire ship is always more or less vibrating. Sometimes even at the multiple of gravitational acceleration. There's a good reason why the marine and off-shore sector require certified products.
Another requirement is based on the moisture in the ambient air. In addition to other extractive gas analysis components, Bühler Technologies has now developed a probe approved for this application. The 15-MA version of the GAS 222 series meets the broader requirements yet still offers the well-known benefits such as toolless filter change and very compact size. With the newly designed insulation and the convenient terminal box, the protection class was raised to IP 66.
Embedded systems grow more intelligent


Interface becomes International Standard
E-SOL, a developer of real-time embedded software solutions, today announced that SHIM has been formalized as IEEE Std 2804-2019, the first such standard to be formulated by the IEEE Computer Society/Design Automation/Software-Hardware Interface for Multi-many-core Working Group (IEEE C/DA/SHIM WG), which was established in February of last year within the Institute of Electrical and Electronics Engineers (IEEE). The Multi-many-core Working Group's role was to work on the standardization of hardware architecture descriptions from the standpoint of software design. Masaki Gondo, eSOL's CTO and Technology Headquarters GM, played a central role in formulating the standard, serving as working group chair and making continuous contributions that resulted in the standard being issued less than one year after the working group got underway, an extraordinarily short time for an IEEE standard.
The IEEE C/DA/SHIM WG was established in February 2019 as a working group for the standardization of hardware architecture descriptions from the standpoint of software design within the Design Automation Standards Committee of the IEEE Computer Society, one of the 39 separate societies within the IEEE. This working group is in charge of defining descriptive standards of architecture from the standpoint of software design for Software-Hardware Interface for Multi-many core (SHIM), as well as providing XML schemas to abstract the key hardware properties that are critical to enabling multi-many-core tools. The XML interface will assist in reducing costs for supporting new multi-many-core hardware. This is expected to spur development of new and innovative multi-many-core tools for building an ecosystem of multi-many-core technology.
Easy machine validation


Guided safety acceptance test for frequency converters
With Sinamics Startdrive commissioning software, Siemens supports machine builders in the validation of safety functions for Sinamics frequency converters with a guided acceptance test. With Sinamics Startdrive, Siemens offers a tool for the integration of drive hardware into the TIA Portal engineering framework. The integrated guided acceptance test for safety functions is available for Sinamics G and S series frequency converters and complies with EN ISO 13849-2 and IEC 62061.
The safety acceptance test is extremely user-friendly. A wizard guides the user step by step through the acceptance process and checks whether the safety functions have been parameterized correctly and executed correctly in the relevant application. For documentation purposes, a standard-compliant acceptance report is then created automatically. With the safety acceptance test integrated in Sinamics Startdrive, Siemens helps machine builders to carry out the legally required validation of safety functions easily and safely.
Harmony Pocket Remote


Industrial Wireless Remote Control
Tailored for easy and quick installation, quick & easy installation with 1.5 meter of pre-wired cable on the receiver. Configuration and pairing without software. Friendly customization, personalize your device according to your customer's applications.