Subsidiary offers sales, service and support


New Branch Office in France
On October 01, 2019 Viscotec opened a new branch in Mérignac, Bordeaux. The office in France is already the fifth Viscotec subsidiary worldwide.
It is planned to be a sales, service and support organization that will distribute and support both ViscoTec and preeflow products. VT France pursues essential goals: On the one hand, the presence of Viscotec in Europe is to be strengthened, the European sales structure is to be expanded and the French market is to be opened up. But also, the proximity to the customer and the direct contact to the end user are important factors. Viscotec also sees great potential in the French market and wants to exploit it as much as possible. Important sectors the subsidiary will focus on are – amongst others – the cosmetics, automotive and aerospace industry.
The branch manager and local contact is Christophe Lalanne, who has known Viscotec for many years and is very familiar with the products. Christophe has a technical degree with a focus on chemistry and specialization in bonding and adhesives. Christophe is also a "European Bonding Specialist". From 2007 to 2011 he worked in sales and primarily focused on applications and solutions in the field of bonding. Since 2011 he has been employed as product manager for applications in the adhesives sector and thus also got to know the dispensers from Viscotec.
"We have known Christophe for a long time, and we trust him. We are sure that he will be able to bring Viscotec to the top in France and establish ViscoTec as a synonym for dispensing technology there," says Georg Senftl, Managing Director of Viscotec .
Pilot project for vegetable bags


SABIC and Schwarz Group cooperation
Chemical industry player SABIC has embarked on a pilot project with Schwarz Group, European retail store operator, for the use of transparent film bags made from certified circular polyethylene (PE) in vegetable packaging. The project will include various different PE technologies from SABIC's TRUCIRCLE™ portfolio based on materials produced via feedstock recycling of mixed and used plastic. Through this project 1 kg bags for organic carrots, made of flexible film using SABIC's certified circular polyethylene, will be introduced by the retail group into selected stores operating under the Lidl and Kaufland brands in Germany.
"Our comprehensive strategy is to make all Lidl and Kaufland brand plastic packaging as recyclable as possible by 2025, thereby reducing overall plastic consumption by 20 percent," states Dietmar Böhm, Managing Director of GreenCycle, which serves as a waste management and recycling service provider for Schwarz Group and other companies. "We strive to close material cycles and save resources."
"We have taken a big step forward on our journey towards building a truly circular plastics economy since we produced the first virgin-quality polymer materials from mixed used plastic back at the start of 2019," explains Stephan Eltink, Director Polyethylene Europe at SABIC. "Our certified circular polymers are produced as part of our TRUCIRCLE portfolio that includes a wide range of polyethylene and polypropylene material grades, that can be drop-in solutions for applications in a variety of industries, including the food packaging industry. We are happy to welcome Schwarz Group among the growing number of downstream customers seeking to capture value from material sources that have traditionally been ignored or discarded."
SABIC's feedstock recycling process recovers the material value of mixed and used plastic, including previously difficult to recycle post-consumer plastics, which could otherwise be lost to landfill or incineration. The waste is converted into an oil, which then enters the production chain just like fossil-based feedstock to deliver new materials without compromising on quality.
The TRUCIRCLE portfolio, which showcases the company's circular innovations and can help to provide manufacturers with access to more sustainable materials, spans design for recyclability, mechanically recycled products, certified circular products from feedstock recycling of used plastic and certified renewables products from bio-based feedstock.
Multivac PaperBoard - Ernst Sutter


Packaging food sustainably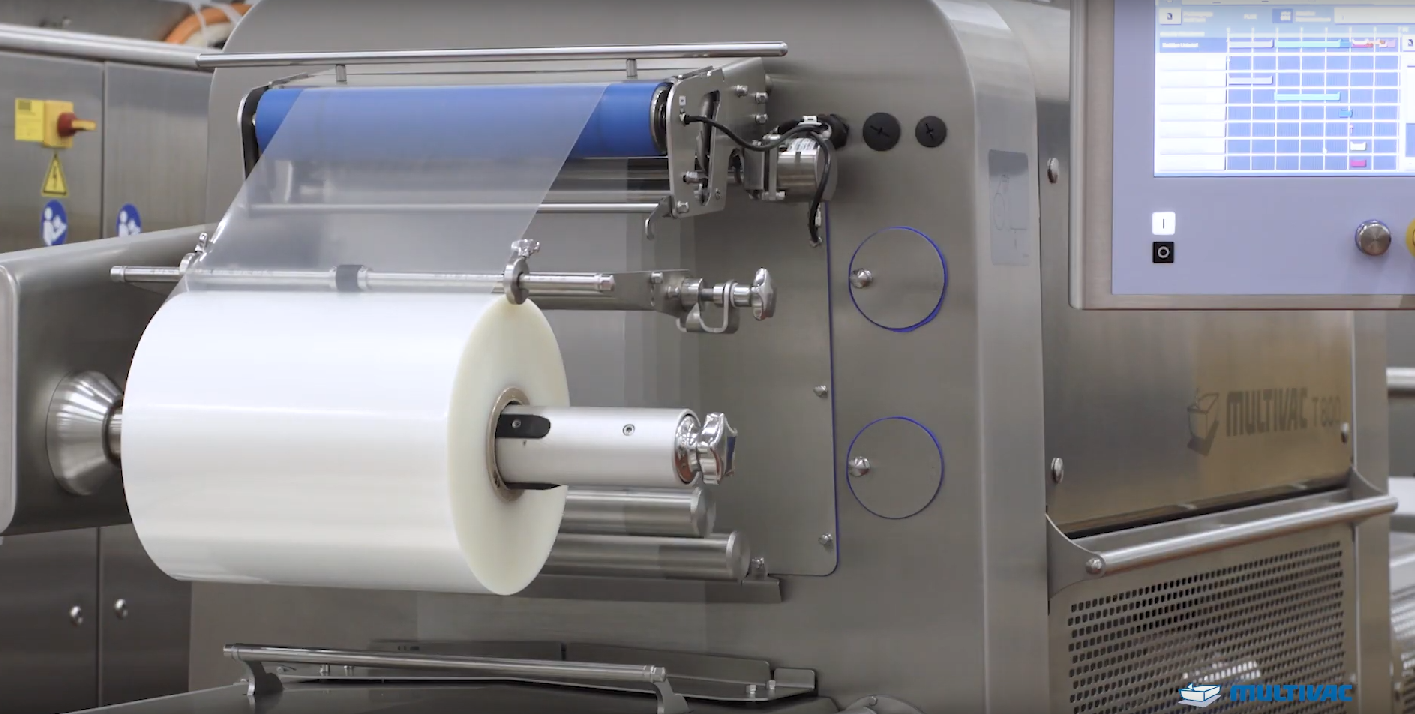 The meat processing company Ernst Sutter in Switzerland packs food sustainably with Multi Fresh skin packaging on the Multivac Paper Board Flat.
Sustainability plays a crucial role for Ernst Sutter. For this reason, the company chose the Paper Board Flat as a packaging solution for a comprehensive range of different meat and convenience products.
Sustainability is key


Syntegon wins German Packaging Award 2020
The German Packaging Institute ("dvi – Deutsches Verpackungsinstitut e.V.") has honored Syntegon Technology, formerly Bosch Packaging Technology, with the German Packaging Award in the category "Packaging Machines": the compact TPU1000 form, fill and seal system convinced the jury with its wide range of possibilities for innovative, sustainable portion packs made of fiber-based material. The German Packaging Award 2020 underlines Syntegon's focus on sustainable and intelligent technologies.
Every year, the German Packaging Institute dvi honors groundbreaking packaging ideas and machines in a contest that encompasses all industries and packaging materials. This year, one of the coveted prizes went to the TPU1000 paper forming machine from Syntegon. According to the jury, the form, fill and seal machine for paper-based packaging material paves the way for new, sustainable packaging solutions that meet the trends towards replacing petrochemical plastics and individualization. "The TPU offers brand owners with high demands on sustainability and aesthetics completely new packaging options for food, cosmetics and non-food products," says Matthias Klauser, sustainability expert at Syntegon Technology. "We are therefore all the more pleased that the dvi recognizes our innovation and sustainability efforts."
The module-based TPU1000 forms environmentally friendly "Shaped Paper Pods" with a filling volume of ten to 100 milliliters, which are suitable for single-portion packs and small-format products that are normally packaged in blisters. The material fed from the paper roll is formed into the desired shape at a speed of up to 15,000 packages per hour. This enables high quality packaging designs and embossing for a variety of products and filling techniques.
"In combination with BillerudKorsnäs' 3D formable FibreForm® paper, the TPU1000 produces unique packaging with a special feel that meets both brand manufacturers' needs for an individual look and feel and their sustainability efforts," says Klauser. FibreForm® allows for up to ten times deeper embossing than regular paper. This results in unique 3D effects that differ from existing packaging solutions on the market. Various types of barrier layers can be applied to ensure the necessary protection of the respective product. The jury of the German Packaging Award praised the innovative material: "This highly stretchable paper allows wrinkle-free processing from a roll and a detailed reproduction of small embossing elements."
Since 1963, the German Packaging Institute dvi has presented the German Packaging Award in several categories. The international competition takes place annually under the patronage of the Federal Minister of Economics and Energy. 2020, entries from Austria, Denmark, Finland, France, Germany, Great Britain, Italy, Spain, Switzerland, Turkey and Denmark were evaluated in a total of ten categories. The focus of this year's competition was on the highly topical issues of sustainability and digitalization.