Multivac cooperates with Bell-Mark
With immediate effect Multivac has the exclusive rights to market the Inteli Jet HD series of printing solutions from the US manufacturer Bell-Mark Sales Co. The inkjet printers are based on the piezo technology, and their main features include a large print area and excellent print quality on a wide range of materials. They can either be integrated into new packaging lines or retrofitted to existing ones.
"Bell-Mark is a leading manufacturer of digital printing systems for packaging machines, and the company has established itself as a reliable partner with many of our customers," says Luc van de Vel, Vice President of the MCP (Medical, Cosmetics and Pharmaceuticals) Business Unit, explaining the reasons behind this strategic step. "Thanks to this cooperation, we can now offer high-performance digital printers for challenging requirements within the packaging process, particularly in the sectors of medical products, pharmaceuticals and cosmetics."
The Inteli Jet HD series of printers are drop-on-demand digital printers, which can be configured for either one or two colours or even the full CMYK colour scale. In contrast to CIJ (Continuous Ink Jet) printers, which produce a continuous jet of ink, the nozzles of DoD printers only supply the ink drops that are actually required for the print. This is very efficient and therefore particularly cost-effective.
Thanks to its print resolution of up to 600 x 600 dpi and a printing speed of up to 150 metres per minute, the technology enables texts, logos, variable data and various codes to be printed precisely and cost-effectively on a wide range of materials such as paper, Tyvek, film or aluminium. The high-quality UV inks dry very quickly with state-of-the-art UV LED lights, and the ink spread remains very small even with the coarse-fibred Tyvek material, so that even small icons and text can be reproduced perfectly. The Inteli Jet HD printers are designed for a large print area and can print films either completely or partially with a high level of accuracy. The modules can be fitted with up to twelve printing heads, so that a complete blank film with a width of up to 630 millimetres can be printed.
Companies in the medical and pharmaceutical industries in particular benefit from the printing system's high degree of flexibility, which is becoming increasingly important in view of the requirements of the UDI Regulations as well as serialisation.
All Bell-Mark models can be integrated into Multivac packaging lines. Customers also have the opportunity of having their existing lines retrofitted with the printing system by Multivac.
The printers and the corresponding consumable materials will be marketed by the more than 80 subsidiaries within the Multivac Group. Multivac is the exclusive sales partner of Bell-Mark for all regions worldwide – with the exception of the USA, Canada, Mexico, Puerto Rico and the Dominican Republic. The specialists at Multivac Marking & Inspection will undertake the complete after-sales service as well as the supply of spare parts, consumables and user training. Thanks to their many years of experience in printing with a wide range of technologies, they can ensure that the maximum reliability and durability of all installed solutions is achieved.
Packaging


Chamber Belt Machine B 625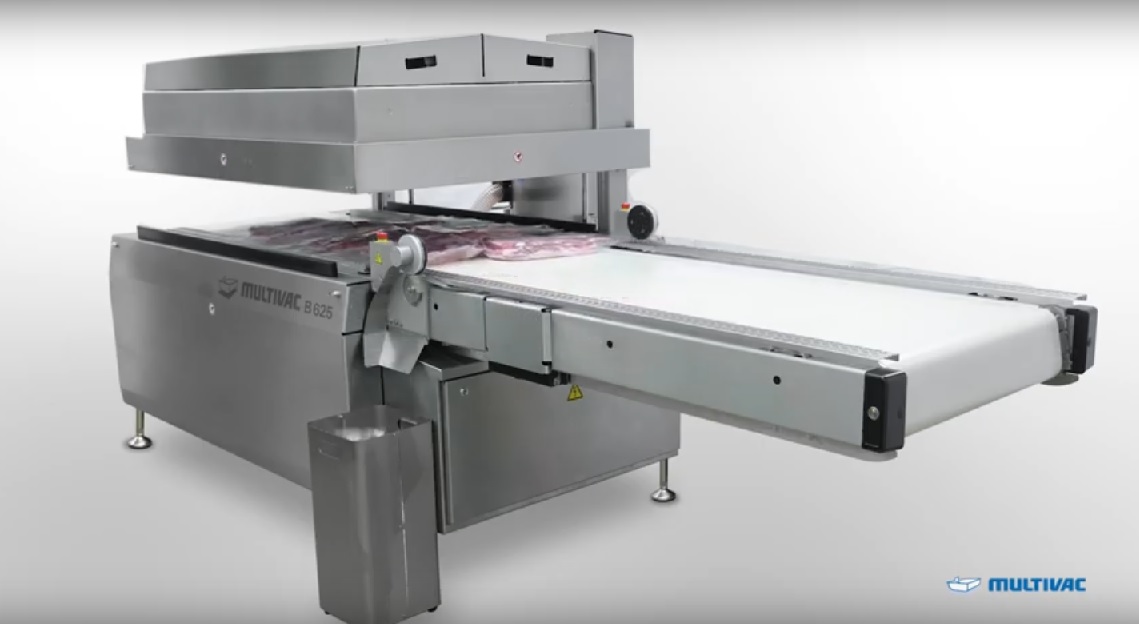 Twin screw pump


Cooperation between Gea and Itt Bornemann
The pump experts from Gea and Itt Bornemann are now working together to manufacture and market a twin screw pump for the food, beverage and pharmaceutical industries. While Gea has so far concentrated primarily on hygienic centrifugal pumps, the cooperation now means that a joint model of a positive displacement pump is ready for introduction: Gea Hilge Novatwin. The Gea Hilge Novatwin is a flexible twin screw pump based on the proven Bornemann design that meets the highest hygienic requirements for gentle product handling and clean-in-place (CIP) with just one pump. The new Gea Hilge Novatwin will be available in 6 sizes and will be part of the Gea Varipump line, which stands for pumps with a high degree of flexibility for optimum adaptation to individual customer requirements.
Consistent expansion of hygienic pump portfolio
The addition of this future-oriented pump type to the portfolio in addition to the established rotary lobe pump Gea Hilge Novalobe will significantly strengthen Gea's position in the field of positive displacement pumps. Gea will thus be in an even better position to cover the various customer requirements with the ideal pump solution from its own broad product portfolio.
Pump and clean with one pump
Twin screw pumps are equipped with two screws, which intermesh without contact and together with the pump housing form a closed chamber. The screws rotate and thus move the medium along the screw axis from the suction to the discharge side.
Like positive displacement pumps in general, twin screw pumps stand for the gentle conveyance of chunky, shear-sensitive and abrasive media. They offer exceptionally high flexibility for pumping liquids of various viscosities.
"The special feature of the twin screw pump is its dual function, because twin screw pumps can not only pump the actual product but can also function as a CIP pump at the same time, as they can operate at very high speeds. This saves the use of an additional CIP pump compared to alternative solutions," explains Product Manager Ulla Främke from Gea.
With Gea and Bornemann two strong partners work together
"This cooperation with Bornemann is a real win-win situation for both partners," says Bastian Tolle, head of product management at the Gea Flow Components business unit. "The twin screw pumps we see in the market today are mostly derived from Bornemann's original development. The expertise is impressive, we can learn a lot from such a partner and from the experience gained over decades in the application of this special positive displacement pump".
"We will benefit from Gea's strong distribution network", adds Bornemann's Managing Director Markus
Schwarte. "Gea has a broad customer base, a large network and an excellent reputation among decision-makers, particularly in the food sector and in local markets such as the USA. We want to benefit from the synergy between the leading technology and the first-class global network in the food industry".
Syntegon


Processing and Packaging Technology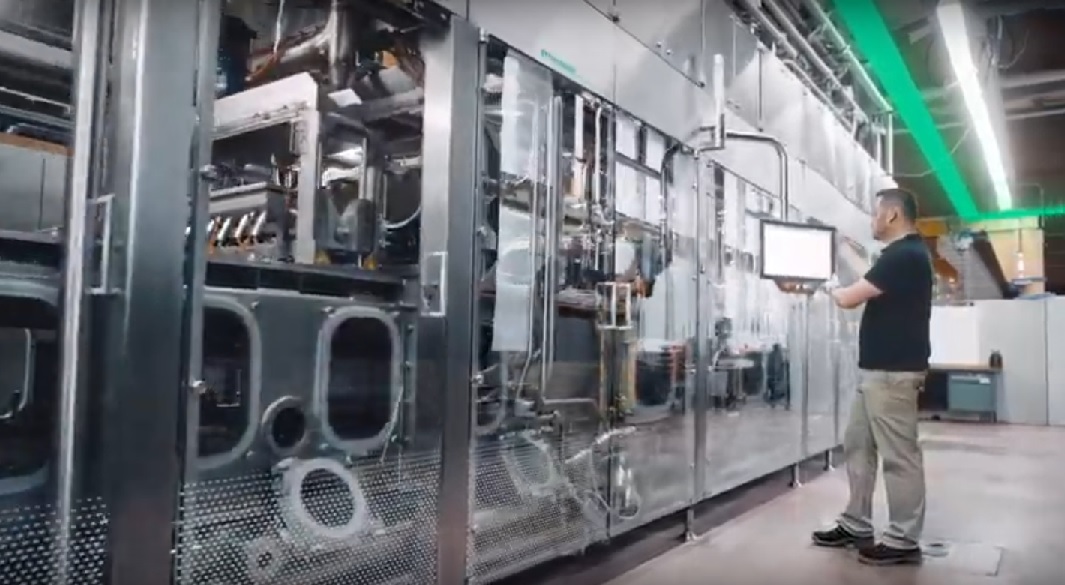 Syntegon – the new name in processing and packaging.
Formerly Bosch Packaging Technology – Today: Syntegon. Your global partner for processing and packaging technology in the pharmaceutical and food industries.
Syntegon is a supplier of process and packaging technology. Wether it is dry, liquid, aseptic, clean or ultra-clean we have the perfect solution to pack your valuable goods and if needed we track them around the world. Processing and packaging for a better life. That´s what Syntegon Technology stands for.