Beverage industry


Multi-functional Visitron Filler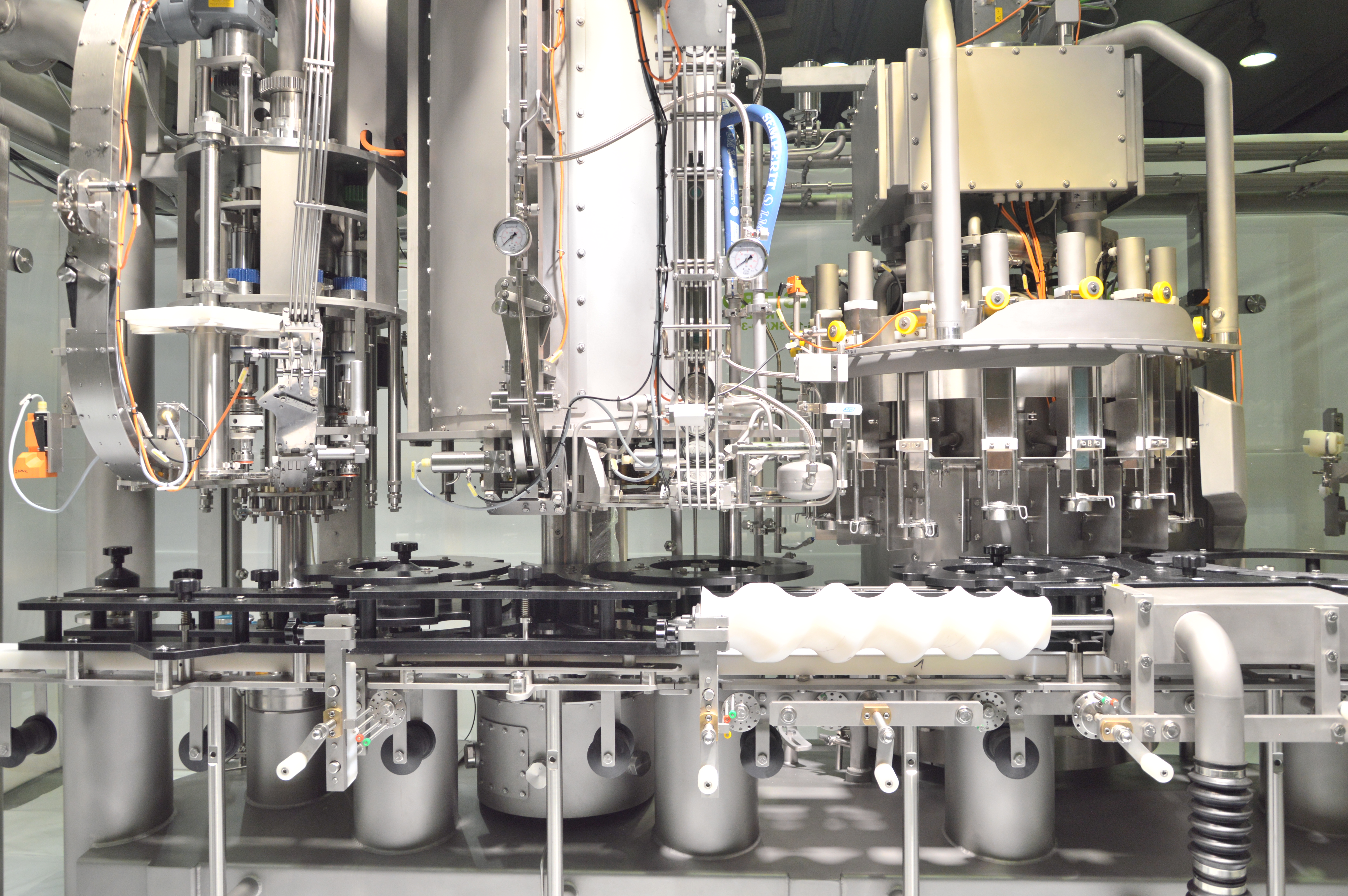 Gea will present its highly efficient, multifunctional processing technology for the beverage industry at this year's leading trade fair, BrauBeviale, in hall 7 under the motto: "Refreshingly Different." On display will be the Gea Visitron Filler All-In-One, which can fill bottles, cans and PET containers on a single filler. BrauBeviale in Nuremberg is a short stopover for the filler before it continues on its way to Australia – where Gea customer, Moon Dog Craft Brewery, is eager to integrate the ultra-flexible filler into its new plant.
Moon Dog Craft Brewery is independent, Australian-owned and fast approaching its 10th birthday. Originally set up in the Melbourne suburb of Abbotsford, Moon Dog has now outgrown that facility and is on the move to Preston where the team has just opened a 12,000 m2 facility. The site will house a unique 725-person venue with a large new brewing facility about to be commissioned, which will allow them to produce over 10 million liters per year. Moon Dog is known for pushing the limits with beer styles and flavours and the new facility with a designated souring kettle will allow them to continue to diversify and grow marketshare within Australia and globally. Seeing the need to bring more efficiency into its processes, Moon Dog ordered a Gea Visitron Filler All-In-One in August 2019, as well as a water deaeration system Varidox, a Dicar-B carbonation system, an Eco-Flash pasteurizer and a Plug & Win 100 centrifuge from the technology group.
Sustainable bottling and canning
Breweries are particularly interested in Gea Vipoll filling equipment because this sector typically has the highest demand for glass bottles and cans. Customers benefit from Gea's commitment to support and improve production processes end-to-end, from brewing to bottling and storage. Likewise, Gea offers many solutions to help breweries lower their CO2 emissions, which is critical for helping this high-consumption sector meet the ambitious climate protection goals it has set for itself. Highly efficient manufacturing as well as responsible packaging methods are therefore key, which means glass containers and cans will play an even greater role in global environmental strategies; refillable bottles will become a cornerstone of reuse initiatives and cans a valuable recyclable material
One for all
Gea Vipoll developed the All-In-One monoblock filler as a direct response to sustainability requirements and is a prime example of just how lean and flexible filling solutions can be: the compact All-In-One rinses, fills and caps products all within a small production footprint. Its sophisticated process design saves time during filling and format changeovers; within a matter of minutes, the machine can switch to handle different products and container formats. This is made possible by the All-In-One's multifunctional elements: the rinser is equipped with universal grippers; the filler uses an electro-pneumatic filling valve and a single capping turret is able to accommodate different closure types.
"We chose Gea because the company has a great reputation for manufacturing high quality machines. The All-In-One filler allows us to operate a single filling line for both cans and bottles with quick change over between formats. This gives us benefits in terms of floor space utilization, and simplicity in maintenance and operation," says Josh Uljans, Co-Founder and CEO of Moon Dog Craft Brewery.
"The All-In-One's multifunctional system is unique in the world, because it allows for an unprecedented level of flexibility; it can be used to fill glass, cans and PET containers; handle different formats and seal them with diverse cap types; can fill carbonated or still drinks, using a hot or cold fill method," points out Jakob Salamun, Sales Manager at Gea Vipoll.
More convenience


Carton pack that stands out
SIG continues to innovate and address consumers' ever-changing needs with the launch of its unique combistyle carton pack. Featuring a distinctively shaped corner to ensure on-shelf differentiation, combistyle offers instant consumer appeal, added functionality and more convenience.
Stand out on the shelf
In the increasingly competitive retail environment, combistyle brings a fresh and distinctive look to often crowded drink aisles – helping beverage manufacturers stand out while making it easier for consumers to find what they need. A stylish corner panel provides a comfortable and safe grip, while allowing brand owners to effectively communicate key messages with eye-catching designs.
"combistyle offers our customers a future packaging concept that will instantly intrigue busy shoppers to find out more," said Heike Klein, Global Product Manager at SIG. "The shaped corner not only stands out on the shelf, but also offers exciting branding opportunities to effectively communicate your brand image and key messages."
Leverage existing investment
SIG's customers will benefit from the low investment needed to upgrade to combistyle on existing CFA810 and CF812 filling machines, which also can fill combiblocMidi and combifitMidi, the original packs for these lines. This offers manufacturers the best shape flexibility for different product types and the ability to adapt to changing market demands, as three carton formats can be filled on a single line.
"As only limited investment is needed to upgrade existing filling machines, combistyle provides the perfect opportunity for beverage manufacturers to utilize and enhance existing equipment," said Klein. "Upgrading will not only maintain efficiency on the original line, but also help to bring new and exciting beverages to market in a faster time period."
Offer consumers a new level of convenience
The combistyle carton pack's distinctively shaped corner provides a more comfortable and safer grip. In addition, combistyle features SIG's new combiMaxx closure, which is fully resealable and leak-proof, allows for easier opening and better pouring, and offers an eco-friendly design. combistyle is available in a 1 liter format and a 500ml size will be added soon.
Combistyle exemplifies SIG's commitment to deliver innovative, differentiated product and packaging solutions that help businesses satisfy ever-changing needs.
Subsidiary offers sales, service and support


New Branch Office in France
On October 01, 2019 Viscotec opened a new branch in Mérignac, Bordeaux. The office in France is already the fifth Viscotec subsidiary worldwide.
It is planned to be a sales, service and support organization that will distribute and support both ViscoTec and preeflow products. VT France pursues essential goals: On the one hand, the presence of Viscotec in Europe is to be strengthened, the European sales structure is to be expanded and the French market is to be opened up. But also, the proximity to the customer and the direct contact to the end user are important factors. Viscotec also sees great potential in the French market and wants to exploit it as much as possible. Important sectors the subsidiary will focus on are – amongst others – the cosmetics, automotive and aerospace industry.
The branch manager and local contact is Christophe Lalanne, who has known Viscotec for many years and is very familiar with the products. Christophe has a technical degree with a focus on chemistry and specialization in bonding and adhesives. Christophe is also a "European Bonding Specialist". From 2007 to 2011 he worked in sales and primarily focused on applications and solutions in the field of bonding. Since 2011 he has been employed as product manager for applications in the adhesives sector and thus also got to know the dispensers from Viscotec.
"We have known Christophe for a long time, and we trust him. We are sure that he will be able to bring Viscotec to the top in France and establish ViscoTec as a synonym for dispensing technology there," says Georg Senftl, Managing Director of Viscotec .
Features of a bottle


A sustainable choice for responsible consumers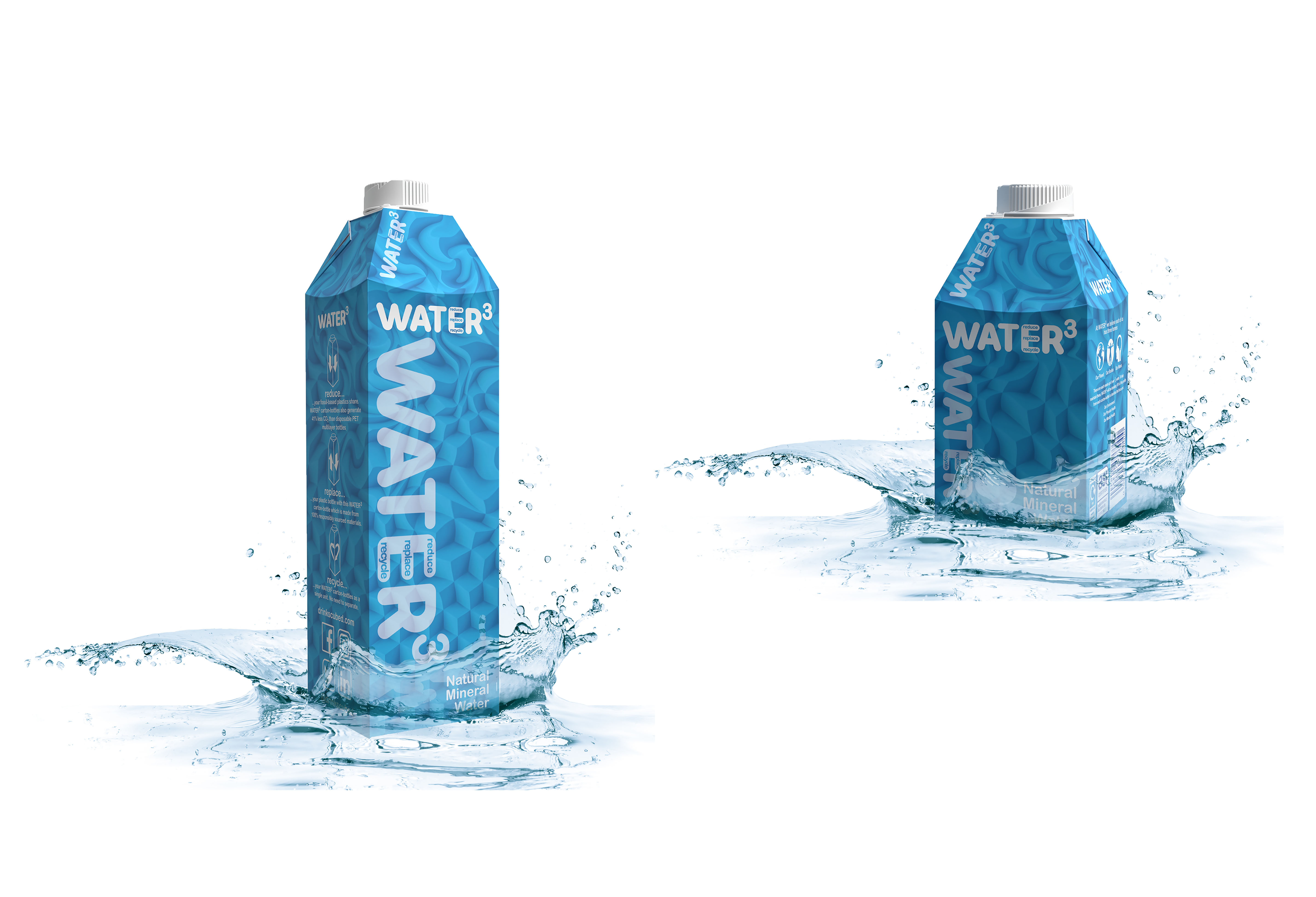 To help achieve its goal of becoming the UK's lowest carbon footprint drinks brand by 2022, start-up Drinks3 (Drinks Cubed) has launched its new premium mineral water in SIG's unique combidome carton bottle with Signature packaging material.
Water3 (Water Cubed) is a pure mineral water product sourced from the valleys of Lower Saxony in Germany. The water is packaged in SIG's carton bottle combidome, which combines the best features of a carton pack with the best features of a bottle, is fully recyclable, primarily made from FSC-certified paperboard, and provides the best CO2 performance compared to other beverage packaging solutions on the market. Water3 is therefore a fantastic alternative to what would usually be plastic packaging.
Water3 also uses SIG's Signature packaging material, meaning most of the used polymers are linked to wood-based renewable materials through a process called mass balancing. Added to this is an ultra-thin aluminium foil certified to the Aluminium Stewardship Initiative (ASI) standard.
Drinks3 aims to lower its carbon footprint through using plant-based and responsible materials that generate significantly less CO2 than other beverage packaging, and by supporting efficient transport and distribution to reduce emissions even further. The brand also plans to help reduce the use of single-use plastics by actively encouraging consumers to choose products with packaging offering environmental benefits and to recycle them.
"At Drinks3 we know that consumers around the world are seeking more natural and ethically-produced products, which is why we believe in providing products that are good for the mind, body and planet," said Ravinder Sandhu, Co-Founder at Drinks3. "Choosing the carton bottle for our new Water3 therefore was a natural choice – offering consumers responsible product packaging that's innovative within the premium mineral water market."
Through SIG's combidome with Signature packaging material, Drinks3 is catering to the demands of modern eco-conscious consumers while offering a high level of convenience and differentiation. The unique carton bottle enables the product to stand out on retail shelves while guaranteeing a smooth pouring action and making drinking straight out of the carton easy. Together, these packaging properties are an ideal fit for the growing water and near-water trend with consumers seeking tasty and healthy refreshment even when on the move.
"Working together with Drinks3 , we are proud to launch an innovative water product in a sustainably-driven packaging solution that will make a real difference for both consumers and the planet," said Norman Gierow, Head of Marketing Europe at SIG. "Our cooperation with start-up brand Drinks3 supports our longer terms goals of giving more to society and the environment than we take out, and always acting sustainably and responsibly."
In partnering with SIG, Drinks3 is leveraging the potential of SIG's Product Innovation and Differentiation platform – a drive to deliver innovative product and packaging solutions that enable businesses to satisfy ever-changing needs.