Mountain lakes clearly respond in their ecology to climate changes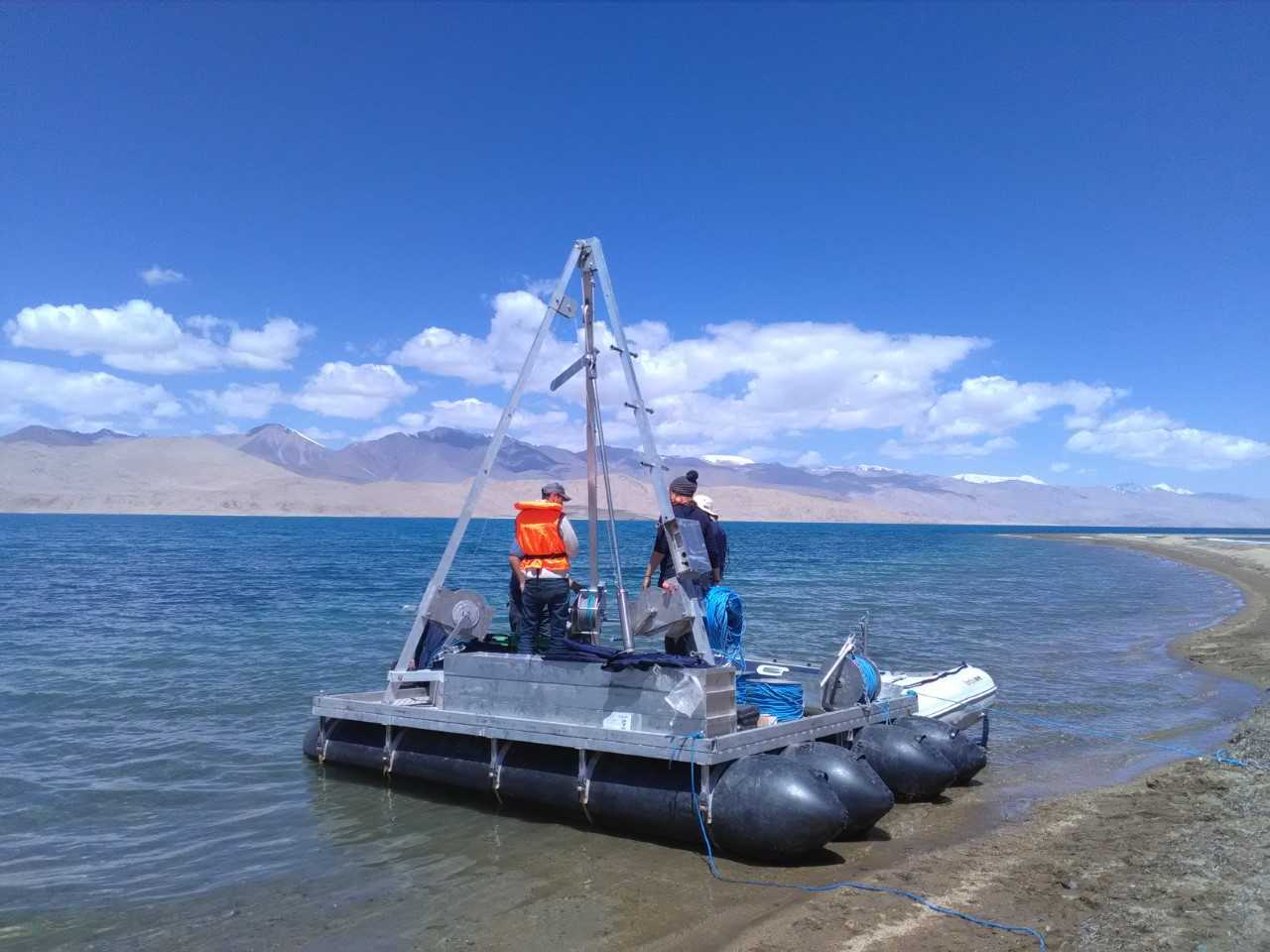 In alpine locations, lakes react sensitively to climate change. Researchers led by the Leibniz Institute of Freshwater Ecology and Inland Fisheries (IGB), and the Department of Geosciences at Southwest Jiaotong University in Chengdu, China, have closely analyzed changes in a lake on the northern Tibetan plateau since the end of the last ice age. Sediment samples dating back thousands of years show strong ecological changes, due to rising temperatures and the influence of melting glaciers. This was true at the end of the last ice age, as well as in the middle of the Holocene epoch, and may be relevant today as climate change continues. The study, published in Communications Earth & Environment, also shows that the changes can occur with a time lag.
The researchers studied the dynamics of the water balance at Hala Hu Lake and the timing of ecological responses in the lake and its catchment during and after the Ice Age. The study provides important information on how glacier-influenced mountain lakes might evolve under climate change.
"There is scientific evidence that mountain lakes, previously largely unaffected by humans, will be quite sensitive to climate change events. To better understand the changes and processes, it can be helpful to look back – in this case, we looked back about 23,000 years."

– Dr. Bernhard Aichner, IGB Researcher
Sediment cores as climate archives and biomarkers as chemical fossils
Using sediment cores, the researchers were able to read events as if they were on a timeline. The sample material was analyzed for biomarkers at the Geo Research Centre (GFZ) in Potsdam. These are characteristic molecules that remain in the soil as chemical fossils for thousands of years, even though the organism that produced them has long since decayed. General succession, the appearance and disappearance of various biomarker groups, representative of grasses, algae, and aquatic plants, showed the spread and decline of vegetation on land and organisms in water. Hydrogen isotopes of these molecules provided information on atmospheric, glacial, and lake water fluxes.
Mountain lakes react sensitively and with a significant time lag to climatic changes
Marked variations in concentrations and ratios of aquatic biomarkers and hydrogen isotope values over the period 15,000-14,000 years ago and 8,000-5,000 years ago indicate significant shifts in lake water balance and ecological equilibrium.
Weather and climate in much of Asia are shaped by the monsoon, the strength of which has alternately increased and decreased over the millennia. The research team was able to show that the ecosystems in the lake and its catchment area responded significantly and with a time lag to these hydroclimatic changes. The main trigger for ecosystem responses was not increased precipitation, but rising temperatures after the end of the last ice age, as well as during the Holocene climate optimum, and associated glacier retreat and increased meltwater flow into the lake.
"It got warmer and the glaciers melted. These events clearly affected biological processes in the lake and surrounding land. In particular, in the lakes we see a large and erratic increase in algae, as well as changes in the composition of phytoplankton communities. The lesson is that we need to keep mountain lakes especially in mind in times of climate change. They are likely to change significantly over the next few decades. And these changes may not be immediately apparent," says Bernhard Aichner.
Reduced CO2 emissions through "Green Car Policy"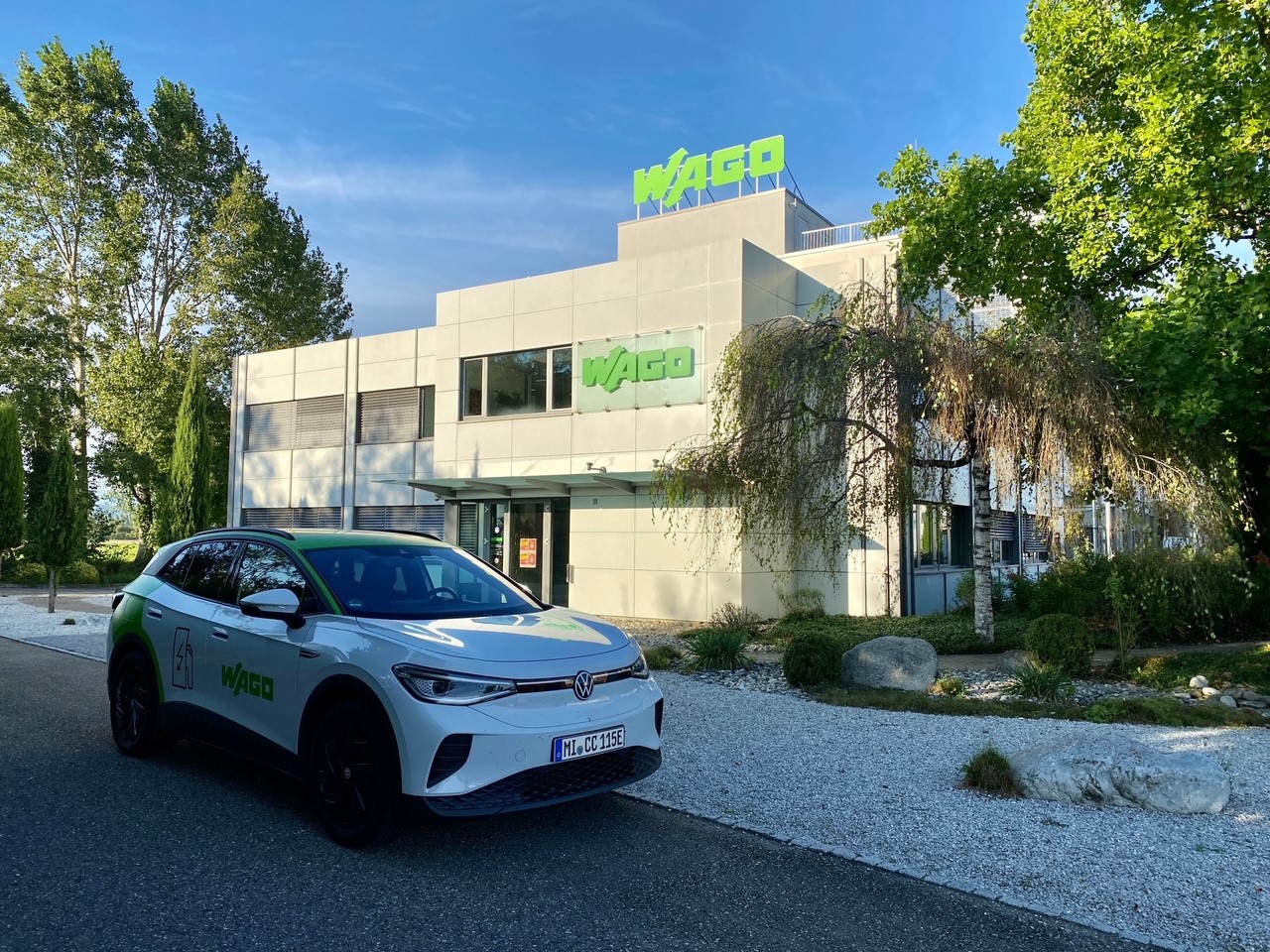 Responsible and sustainable action is firmly anchored in the WAGO Group's corporate strategy. The company's connection and automation technology is an important component of the infrastructure necessary to advance digitalization and energy efficiency, and thus contribute to global challenges such as decarbonization. The company wants to fulfill this responsibility together with customers and partners, but also within the company. Therefore, we have decided to consistently convert our vehicle fleet to alternative drives.
With a "Green Car Policy", no pure gasoline or diesel engines will be permitted in the future. The medium-term goal is to purchase only zero-emission vehicles by 2025. By the end of this year, plug-in hybrids and electric cars will already account for 40% of the total fleet. The company's pool vehicles, which are available for business trips at the German plants in Minden and Sonderhausen (Thuringia), will already be 80% electrified. In perspective, further concepts for sustainable mobility are to be incorporated into the policy.
"The consistent conversion of our vehicle fleet is a further step for us to make the energy transition possible together. If you want to act sustainably in the long term, you have to look at all aspects of your business. Here we can make a further contribution to saving CO2 for our company and achieve results quickly."

– Axel Börner, Chief Financial Officer
Innovative tooth brushing robot
In principle, teeth and gums can also be perfectly cared for with a normal toothbrush. However, dentists repeatedly find that most people find it easier to achieve good results with electric assistance, and are therefore increasingly advising electric brushes. TÜV SÜD product expert Andrea Mertl explains what consumers should look out for and how products are tested on the German market.
The figures speak for themselves: three quarters of all dentists in Germany are convinced that correct brushing is easier with an electric toothbrush; one in three even believes they can tell from their patients' dentition whether they are using an electric brush or not. Today, around 40 percent of all people over the age of 14 in this country already use an electric toothbrush. Since this brushing method has long been taken for granted even by more and more kindergarten children, the market share will continue to grow significantly in the coming years. In addition, many electric fans from the very beginning are switching to new models. Here, it is not only product improvements in terms of program selection or battery charging capacities that are enticing – those who still use a retro model with an electric cord or battery operation should switch for safety or environmental reasons. New features such as a smartphone app that documents cleaning time and quality or recognizes which areas are being neglected via a connection to the camera also encourage new purchases.
Andrea Mertl is responsible for testing electric toothbrushes at TÜV SÜD: "Many manufacturers advertise that their products provide good brushing performance. With our tests, we check this on the basis of various aspects and ensure that the electric toothbrushes also clean gently, are user-friendly to use and comply with the specifications regarding safety and environmental protection."
Innovative toothbrushing robot
An extensive test scenario has been defined for these reviews. A specially developed brushing robot has already been in use since 2017, simulating brushing performance on black-colored artificial dentures. A white paste represents plaque and impurities to be removed from the tested models. How well this is achieved is analyzed by software, which assigns scores for the criteria of interdental spaces, tooth necks, smooth surfaces and overall surface area during its evaluation. After these automated tests and, of course, a thorough safety check in which, for example, the cord and charging station are also closely examined, human test subjects of all ages come into play. They test several products from different manufacturers with different product features and from different price ranges. Only after this elaborate procedure does the company award its test seal.
Rotary model or sonic toothbrush
Basically, electric toothbrushes are based on two different technologies. Rotary models and sonic toothbrushes are still on the market, and within these groups there are of course differences in terms of functionality. Very good results can be achieved with both variants: Rotary brushes have a small, rotating round brush head that works on each tooth individually. The brushes brush with an alternating left-right movement – a semi-circular rotation of the brush head.
Sonic toothbrushes usually have larger, oval brush heads and clean a larger area at once. Nevertheless, the brushes do not clean with sound, but with vibrations that occur at a very high frequency. Meanwhile, the integrated transducers generate sound waves between 250 and 300 hertz that drive the brush head. This creates a buzzing sound, which originally gave this type of toothbrush its name. Since less pressure is required with this system, gentle cleaning is even easier and interdental spaces are also better reached, more and more users are giving preference to sonic brushes.
Special form of sonic brush: ultrasonic toothbrushes
Still relatively new on the market are ultrasonic toothbrushes, which use a special toothpaste and send tiny microbubbles into the deepest crevices of the teeth at up to 96 million vibrations per minute to loosen plaque and bacteria. While the results achieved are excellent, optimal cleaning takes significantly longer than with other systems. Moreover, at the moment this technology is still exclusively represented in the upper price segment and is mainly recommended for people with gum problems, braces or bridges.
"Whether a toothbrush with smartphone connectivity is really necessary is up to each buyer to decide. However, our experience shows that electric toothbrushes generally make good oral hygiene much easier. In any case, we advise to go for tested safety and to pay attention to the corresponding labeling when buying."  

– Andrea Mertl
More space in the control cabinet thanks to compact controller family
Now B&R is launching a new compact controller family called X20 Embedded. The devices combine performance and numerous integrated interfaces in a housing just 55 mm wide. This makes the controllers half the size of comparable devices.
Thanks to the powerful processors from the Intel Atom series, the new controllers are also suitable for demanding applications with short cycle times. The devices can even be used to control fully-fledged robot applications. Machine builders thus save costs and space in the control cabinet.
The controllers come standard with two USB ports, integrated flash memory and two Ethernet ports. Daisy-chain cabling can be easily implemented with the integrated switch. Therefore, there are no additional costs for the network infrastructure.
Integrated interfaces
Hardware interfaces for POWERLINK and RS485 are also integrated in the devices. Via the RS485 interface, the user can, for example, connect frequency converters directly to the controller without any additional hardware. The power supply is also integrated. Despite the high performance, the controllers do not require a fan or battery and are therefore maintenance-free.
Optionally, any other fieldbus protocols can be added. For this purpose, the controllers are optionally available with an interface slot. All B&R interface cards can be combined with devices from the X20 embedded series. Likewise, all X20 I/O modules can be added to the controller as usual.