Maintenance planner software reminds of inspections for forklifts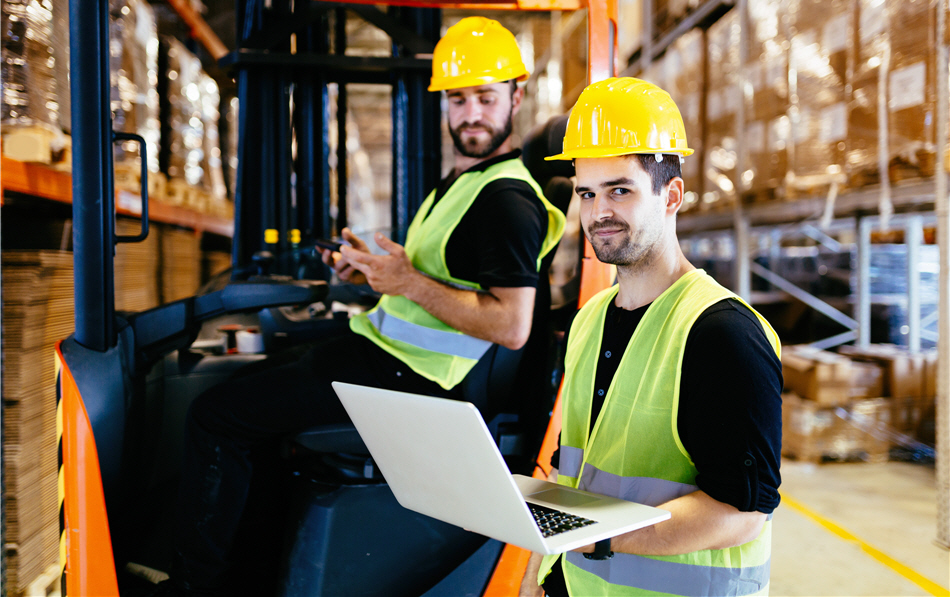 Hardly any industrial company forgets regular service and maintenance measures for primary production machines. But what about industrial trucks, forklifts and lifting platforms? If these fail due to lack of maintenance, this has a major impact and, in the worst case, leads to a production stop. To ensure that they do not pose a danger, their safety must be checked at legally specified intervals. However, these appointments often get lost in the day-to-day business and are only attended to late or not at all. To prevent this from happening, it is best to work with professional maintenance management software (https://www.wartungsplaner.de).
Regardless of whether it's a small family business with just one forklift or a large company with an entire fleet of vehicles – preventive maintenance brings great benefits. No one can afford to go without support for production and smooth operations. From the very first day of purchase, a plan for inspection and maintenance should be established and an appropriate service partner sought. Initial maintenance is usually performed by the manufacturer, but then the owner is responsible for operability and any defects.
Timely maintenance protects against consequential damage
Some companies feel that maintenance is a chore that disrupts the flow of operations and production, and only have the checks performed when repair is unavoidable. Often, however, the costs are so much higher. Firstly, because the breakdown of the forklift is not planned and so production has to be stopped abruptly. As a result, machines often come to a standstill and production figures cannot be achieved, which costs the company dearly. On the other hand, negligent maintenance also cannot prevent parts that are subject to heavy stress from breaking down and causing consequential damage to the industrial truck.
Therefore, it is better to carry out maintenance in good time with a suitable service partner. In this way, the service life of the forklift truck is extended. At the same time, production can be planned much better. For example, you can schedule a fixed day for maintenance for all operating equipment in the company and you will be completely up to date again.
Daily check ensures trouble-free operation
The employees who work with forklifts, lifting platforms or industrial trucks on a daily basis are also important sources for keeping up to date on the condition of this equipment and should definitely always be consulted and listened to. They are most likely to notice if something is wrong with the vehicle and should also perform a daily inspection. Even if they are not empowered to make repairs, this daily check goes a long way toward keeping operations trouble-free. For example, an attentive employee can detect wear and tear from the truck's noises and prevent major damage.
How often a piece of equipment needs to be serviced depends on its age, use and type of equipment. But not only, the owner must also perform legal inspections that are mandatory for operating forklifts. After all, safety in the operation of these vehicles are the be-all and end-all.  Probably no business owner would forgive himself if something happened to one of his employees due to his negligence. Moreover, failure to do so can result in severe penalties. The legally required inspections can only be carried out by appropriately qualified and approved companies. It is therefore advisable to check whether the service partner has these qualifications before signing a contract.
Legally required inspections for forklifts
Six regulations of the German Social Accident Insurance (DGUV) alone prescribe tests of forklifts at different intervals. At least once a year, forklifts and industrial trucks must be tested for safe provision and use, and the gas system of LPG forklifts must be tested. DGUV requires testing for safe provision and use of hydraulic hose assemblies every six months or at least once a year. Integrated chargers must be checked every four years, the pressure of liquid gas tanks every ten years, and the CO content in the exhaust gas of liquid gas forklifts every six months. According to the Technical Rules for Hazardous Substances (TRGS), exhaust gas measurement for diesel forklifts is scheduled once a year or every 1,500 operating hours. According to the German Road Traffic Licensing Regulations, forklifts with an official license plate must undergo a general inspection every two years. And last but not least, a directive of the European Parliament requires a whole-body vibration measurement for forklifts with ride-on capability.
Simple maintenance with intelligent software
In addition to normal maintenance and servicing, there are a total of ten legally required inspections for the forklift, which must also be documented in accordance with the law. Only in this way is the company covered for all eventualities and can guarantee the employees the necessary occupational safety. It's really no wonder that you can lose track of everything. Above all, not every company has its own department for maintenance and repair work. This important task is then assigned to the head of production, the quality manager or another employee. They are often overwhelmed by the flood of paperwork for documentation. Even lists kept by hand or Excel spreadsheets in which the maintenance and inspection intervals are entered are no guarantee – after all, they have no reminder function.
But why not automate proper compliance with inspections and maintenance?
In the meantime, there are professional software solutions that significantly simplify the safety-related maintenance of forklifts. This way, the entrepreneur has an overview of all inspection dates, can create logs and is also reminded in good time of upcoming inspections and maintenance. One proven solution, for example, is the "Maintenance Planner" (https://www.wartungsplaner.de) from Hoppe Unternehmensberatung (https://www.Hoppe-net.de), which complies with the recommendations of the employers' liability insurance associations for inspection period management. All equipment and its maintenance intervals can be checked here with just a few clicks. An easy-to-perform data entry makes it possible to include every piece of equipment in the maintenance planner. An integrated calendar shows which tests and maintenance have to be carried out and when. The reminder function guarantees that no deadline is missed. Afterwards, the results of maintenance and servicing are documented completely paperless in the system. The risk of folders disappearing or being incorrectly filed no longer exists. The maintenance planner is therefore also an important contribution to digital document management.
When inspections are due, for example by trade associations or trade inspectorates, the software is a very useful tool for generating inspection reports in pdf or Word format with clear graphics.
The three pillars of inspection period management – overview, planning and documentation 
They are taken over by the maintenance software and the company gains not only legal certainty but also free capacities of employees. Even if the maintenance and inspection of the forklifts can now be done digitally, the attachment of the inspection sticker must not be forgotten. There, it is possible to see at a glance when the last maintenance was carried out and when the next one is due.
Conclusion
With a tool for maintenance and servicing, every company is optimally prepared for inspections by the trade supervisory authorities. Transparency and legal certainty in maintenance and servicing management are ensured, occupational accidents and the resulting costs or employee absences are reduced, as is machine or plant downtime. In this way, maintenance develops from a pure cost factor to a genuine value-added factor.
Pump innovations at Nordbau 2021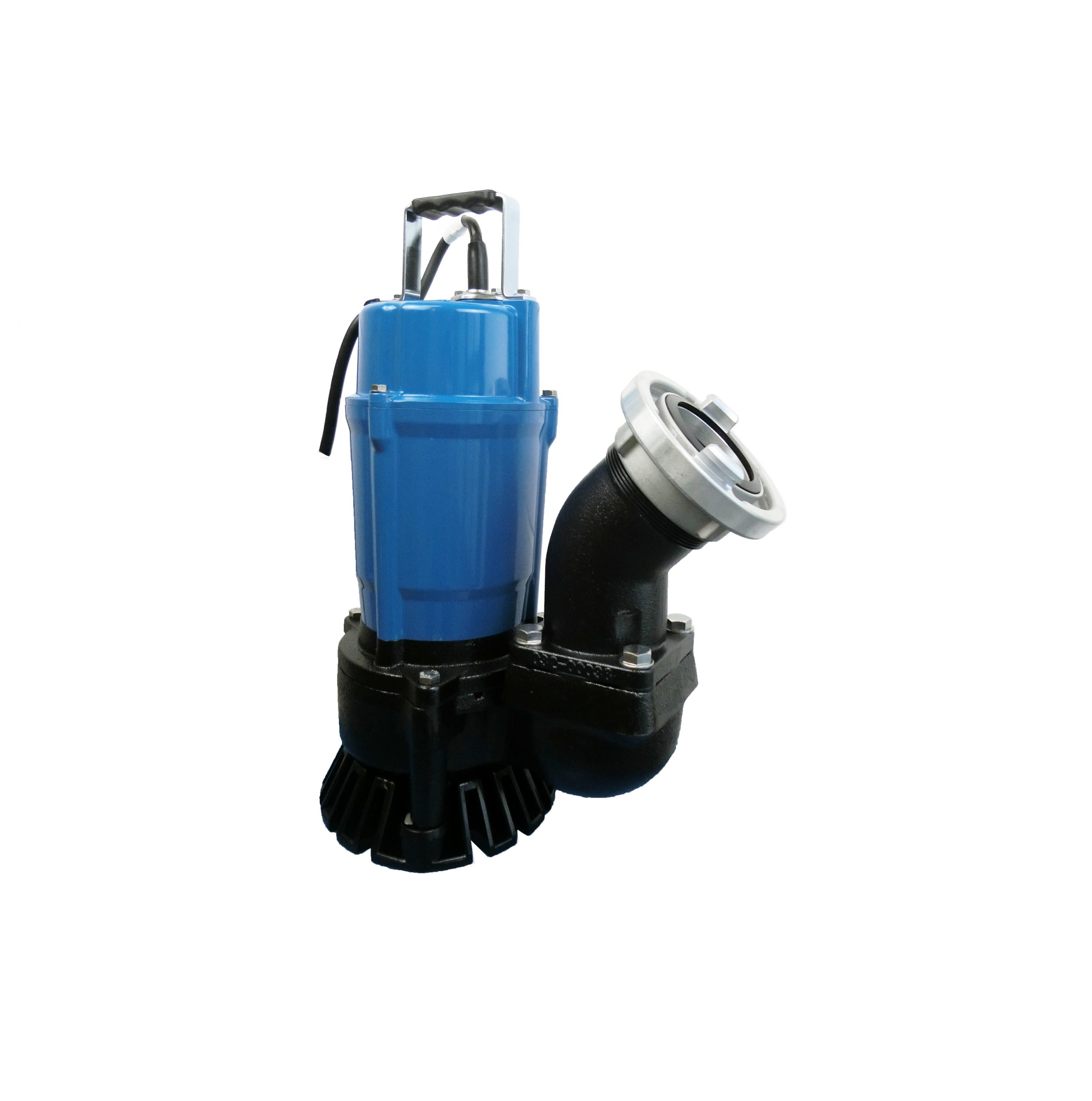 After the Covid break, many suppliers are returning to the stage now that trade shows can finally take place again. Consistently present in Neumünster: Tsurumi from Düsseldorf. As a novelty, the pump market leader presents the HS3.75SL, henceforth the most powerful model of the series.
The HS is for everyone and everything, they said. Tsurumi is positioning it as a universal helper for dirty water. It meets a highly competitive field not only in the construction industry, but also in the trades, industry and municipalities. However, it is competing there with the best prerequisites. The company therefore encourages product comparisons.
Particularly noteworthy is the performance of the small submersible pump: Compared to the previously strongest model of the series, the flow rate has practically doubled, to 580 l/min now. The HS3.75SL can maintain this value at a constant level. Components are responsible for this. For example, the efficient oil distributor, which reliably lubricates the unit in any position. The double internal mechanical seal made of ultra-hard silicon carbide also contributes to the long service life. Electrical damage caused by creeping moisture is rare anyway: The supplier hermetically encapsulates each conductor in potting compound.
The pump is considered safe to run dry and does not require supervision. Users can carry out maintenance themselves if they wish – Tsurumi's simple modular design is a real system advantage.
By the way, the dimensions have not changed. However, the manufacturer has had to adjust the elbow at the outlet to handle the flow rate. Many other values also remained the same, such as the motor power (0.75 kW). As before, the pumped medium is discharged to the side in a spiral, which is good for sand water and mud. The scales indicate a dry weight of only 19.6 kg, despite the robust housing made of spheroidal cast iron GGG70. The overall unit height is only 45 cm, and the housing diameter is a slim 18 cm. In this respect, almost everything is the same, but much more powerful: Who wouldn't like that?
At its booth in the outdoor area West-W210, the company will also be showing other universal pumps and providing information on the special design features of the Japanese pumps with interesting technical models.
World Refrigeration Day 2021 sponsored by Refrigeration Solutions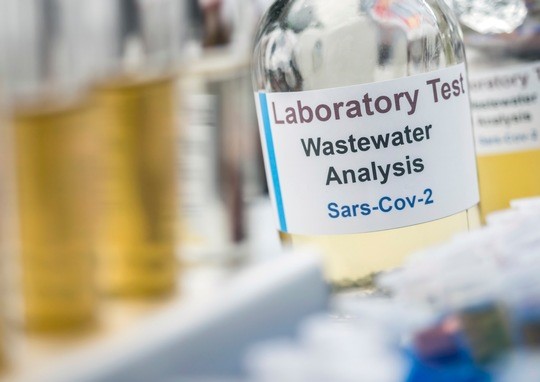 Sustainable cooling solutions for the benefit of future generations
Proper cooling has a great importance for sensitive goods in various application areas. High-quality cooling solutions can therefore create safe and sustainable environments. Viessmann Refrigeration Solutions is supporting World Refrigeration Day for the third year in a row. This time, the event will take place on June 26 and aims to raise awareness of the importance of refrigeration, air conditioning and heat pumps.
Why is refrigeration important?
The global Covid 19 pandemic has shown us how important a safe environment is for people as well as the planet. Refrigeration plays a key role in many ways: whether it's storing life-saving vaccines or blood transfusions at the right temperature, or maintaining the cold chain in food retail and foodservice to ensure food safety and ultimately reduce food waste. With the sponsorship, the company, as one of the leading manufacturers of refrigeration solutions in Europe, aims to share and contribute its knowledge and experience in this field.
"Our goal is to create a safe environment for sensitive goods and operations. We focus on future-proofing solutions and delivering lifecycle support to redefine our customers' business and their environmental impact."

– Frank Winters, CEO of Viessmann Refrigeration Solutions
Focus on the people behind the 'cool careers' This year's World Refrigeration Day looks at careers in the industry and is themed "Cooling Champions: cool careers for a better world." The aim of the campaign is to inspire students and young professionals in all countries, both women and men, to meet society's challenges by pursuing careers in this important sector. The Group is participating in the campaign to advocate the importance of refrigeration specialists to the well-being of society.
The company offers young professionals career opportunities in a business that is strongly driven by the goal of creating living spaces for generations to come. The digital event is designed to provide insights into the refrigeration industry and the exciting job opportunities that this sector offers.
Digitalization: Transformation in the process industry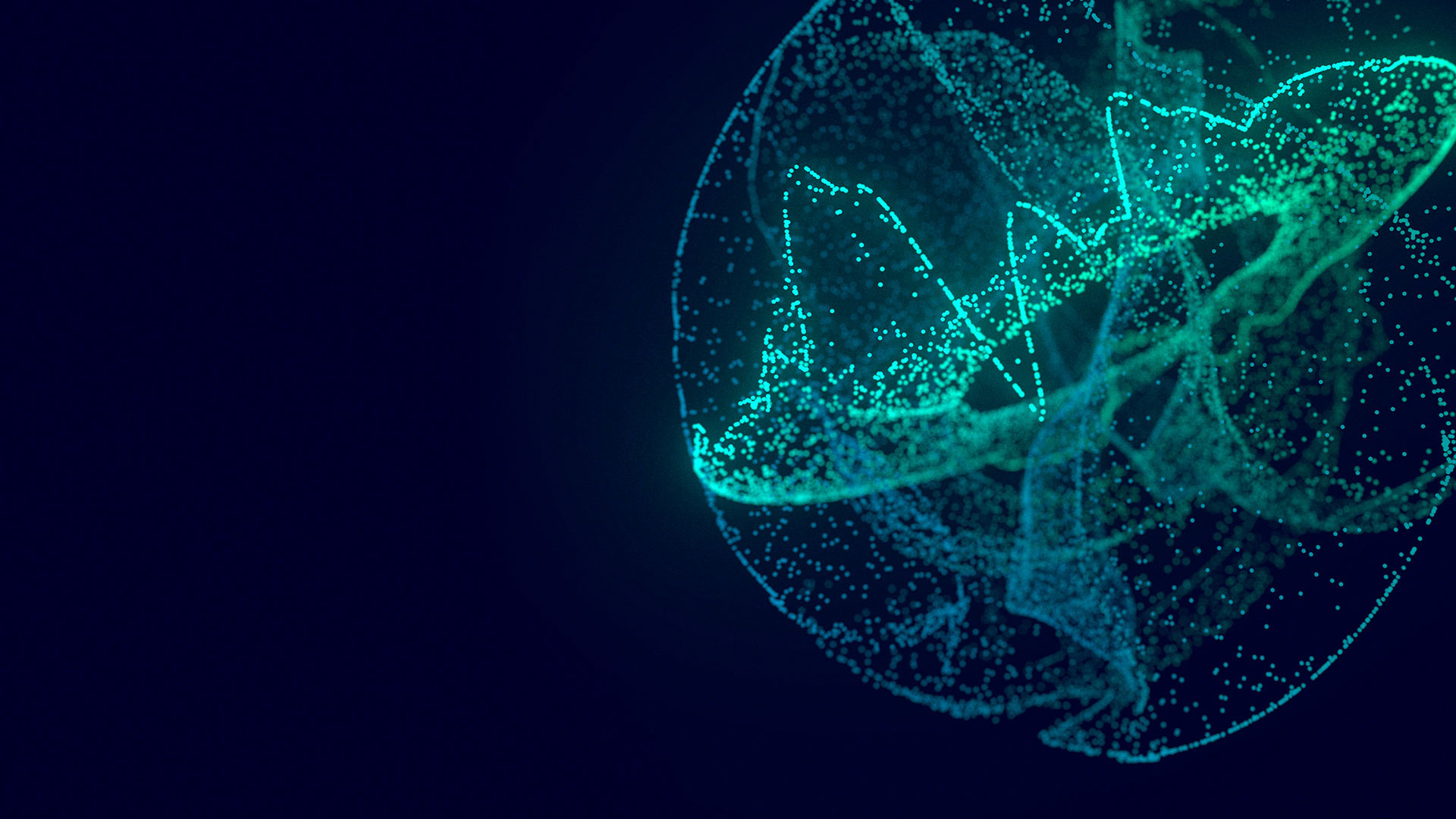 Siemens will be demonstrating how the combination of the real and the digital worlds empowers industrial companies to act in a versatile and sustainable manner at the "Achema Pulse" live digital event. Companies in the process industry are facing urgent and rapidly changing challenges. The Covid-19 pandemic in particular has transformed demand patterns and global supply chains virtually overnight. At the same time, industry-specific regulations and standards are creating new framework conditions for production. Digitalization and automation are the levers for mastering these changes. Industrial IoT solutions can exploit the resulting data to secure a competitive advantage since the intelligent analysis, understanding and utilization of the data allows companies to adapt their processes faster to changing requirements. The Digital Enterprise portfolio makes this possible by combining the real world with the digital world, thus enabling solutions for simulation, virtual processes, remote access and connectivity as well as presenting service offerings for digital transformation. Thanks to the corresponding industry-specific know-how, individual sector requirements can be taken into account.
Focus on industry-specific solutions
"Achema Pulse is a great opportunity to providing impulses to our custumers and gaining insights on how we can implement the digital transformation together. There will be a special emphasis on the pharmaceutical and chemical industries, and we look forward to sharing our expertise in these areas."

– Eckard Eberle, CEO of Siemens Process Automation

For companies in the pharmaceutical industry, winning the race against time is now more important than ever. The company is helping pharmaceutical companies accelerate their production setups with the help of digitalization and automation. One example is the Mainz-based biotechnology company BioNTech SE which has converted an existing facility in Marburg for the production of the Covid-19 vaccine in record time with assistance from the concern. Through collaboration and the team of experts on site in Marburg, the project timeline for converting the existing facility for the production of mRNA-vaccine was cut from around one year down to five months, whereby the implementation of key parts of the new Manufacturing Execution System (MES) was reduced to two and half months.

In the future, the digital twin can be increasingly used in vaccine development. Global healthcare company GlaxoSmithKline (GSK) is collaborating with digitalization expert and digital transformation leader Atos to digitalize its vaccine development and production process using the digital twin. As the first application for testing, GSK, Siemens and Atos have developed a proof-of-concept digital twin specifically for the development and manufacturing of adjuvant technologies. Using mechanical models and artificial intelligence (AI), the partners developed a hybrid model to simulate and monitor the process. As such, the digital twin links the process parameters to the quality of the adjuvant, with the sensors and process analytical technology (PAT) feeding the twin with the information needed to predict the quality of the product. Any deviation from the optimal quality is anticipated and causes the twin to act on the process parameters and rectify them to satisfy the target specifications. In the next step, GSK wants to work with the company to support its vision to establish and introduce new digital twins for the entire vaccine development process for new vaccines. Thus, the digital twins of product, production and performance will be linked together.

In the chemical industry, the biggest challenges lie in the fact that plants must run reliably and safely. The "Digital Worker" is a concept that allows operating personnel to digitize and automate work in the field using state-of-the-art technologies such as augmented reality (AR) and virtual reality (VR). This approach supports the user in the digitization of workflows in process plants and in paperless processing, promoting remote access thanks to electronic documentation, access information and guidance by intelligent devices. Against this backdrop, specialty chemicals company Lanxess continues to drive forward digitalization in its production plants. Over the next three years, the specialty chemicals company will introduce mobile operations and maintenance. In a first step, around 400,000 paper-based operations and maintenance checklists used every year will be replaced by digital equivalents, then filled out on tablets. Lanxess is supported by Siemens to digitize its checklists. For this, the Moby.Check software will be used,  which runs on tablets and can be controlled using either the keyboard or voice commands. Moby.Check has a flexible operating concept allowing users to create production, servicing and maintenance checklists on their PC – without any programming work or training in advance. In addition to more efficient processing, the error rate of manual transmission can be reduced, and documentation simplified. The Digital Worker supports the transformation from analog to digital workflows and can also exploit the potential of the digital twin in the field. Applications based on AI contribute to higher plant availability through the early detection of anomalies. And predictive maintenance planning means that outages and routine maintenance work are avoided.

As a specific offering for the chemical and oil & gas industries, Siemens offers not only the explosion-proof motors of the Simotics XP series, but also motors of the Simotics SD series for environments without explosion hazard in the Chemstar version. They are equipped with pre-configured chemical-specific options. Both motor series, available with options, operate reliably and energy-efficiently even under extreme conditions and offer all relevant certificates.
Modularization as the key to meeting new requirements with ease
To meet the demands of short innovation cycles and adaptations to new product portfolios, systems must be quick and easy to expand. The prerequisite for this are standardized, cross-vendor interfaces for the efficient configuration, communication and integration of modular plants. An interface of this type is defined in the MTP (Module Type Package). This protocol defines the information technology aspect of process models or plant sections in such a way that they can easily be integrated into a comprehensive automation solution, for example the Simatic PCS neo web-based process control system. The modules are assembled to form an overall process, facilitating their monitoring and control. At Achema Pulse, the example of the cooperation between Siemens and Merck will demonstrate how a modular production plant based on MTP minimizes engineering effort and permits fast and versatile process adaptations.
New IIoT solutions for faster data transmission and reliable data acquisition
"As part of the digital transformation, new trends are emerging in the process industry, which we are driving with our solutions and innovations," explains Eberle. "We regard 5G as one of the most important technologies in the industrial IoT context. It means we can transfer data quickly and reliably over powerful communication networks to exactly where it is needed. This makes production plants more flexible, autonomous and efficient." Scalance MUM856-1 is the first industrial 5G router from Siemens.

With its wireless connectivity, the robust Sitrans MS200 Multisensor forms the hardware basis for the collection of vibration and temperature data in mechanical system components. Via a Bluetooth connection, the data is sent to the Sitrans CC220 industrial gateway where it is encrypted before being transmitted from there to the cloud. Sitrans SCM IQ has an anomaly detection feature which is based on machine learning. It constantly monitors and analyzes all sensor values and swiftly detects any deviations from the intended operating state. Via the app, anomalies in plant behavior can be documented for immediate distribution to alert a predefined group of users. The Sitrans SCM IQ system comprises multisensors, gateway and app, and can be used in all industrial plants with mechanical or rotating system components. Scheduled to be available from summer 2021, it allows previously unused data from field devices to be used for the preemptive identification and prevention of imminent device failures in advance, thus reducing maintenance costs and avoiding unplanned downtimes.
Sustainability as a guiding principle
As Eberle emphasizes: "Our offer not only meets the requirements of our customers, it also constitutes a contribution to sustainability." Accordingly, Achema Pulse will also be offering sessions on the topics of chemical recycling and sustainability.