High service-life quality


Luminaires with optimised luminous efficacy
Global explosion protection specialists, R. Stahl, launches the new generation of Exlux linear luminaires for use in Zones 1/21 and 2/22, anywhere in the world. The 6002/4 series models boast state-of-the-art LED technology, optimised energy efficiency and outstanding service life. Although the previous generation was efficient, these latest models are geared to surpass their predecessors, achieving 115 lm/W luminous efficacy with a diffusor and 145 lm/W luminous efficacy without a diffusor. The luminaires' power consumption has also been further reduced: 22 W for the 700 mm-long version and 42 W for the 1310 mm-long version. Energy costs with these luminaires are around 40% less than with conventional fluorescent lamps.
The standardised design and functionality of the new Exlux units makes upgrading existing lighting systems much simpler thereby making the Exlux models the most ideal choice for customers wishing to switch to modern LED technology with optional DALI integration. They offer excellent service-life quality coupled with outstanding reliability and minimal maintenance. Even when they reach 100,000 operating hours, 90% of the original luminous flux is still guaranteed. For general lighting applications, R. Stahl's Exlux 6002/4 series comes with neutral white light as a standard; alternatively, it is also available in warm white or cold white light.
In addition to these variants, which all achieve CRI values of more than 80, the company also offers Exlux 6002/4 versions with yellow light. To minimise dazzling, the luminance has been more than halved compared to the first Exlux generation. Furthermore the appliance features a classic design with a sleek, low-profile GRP enclosure. It is incredibly lightweight compared to equivalent products on the market, yet it is exceptionally robust (IK10) and has IP66/67-rated protection. The Atex- and IECEx-certified Exlux 6002/4 series luminaires are perfect for illuminating spaces and equipment both indoors and outdoors, and are able to withstand ambient temperatures between -40 °C and +60 °C. As part of its accessories range, R. Stahl offers a number of different brackets for added flexibility when it comes to installation – ceiling-mounted, pendant and pole-mounted light fittings are all possible thanks to these accessories.
Cool-Fit 2.0


Efficient cooling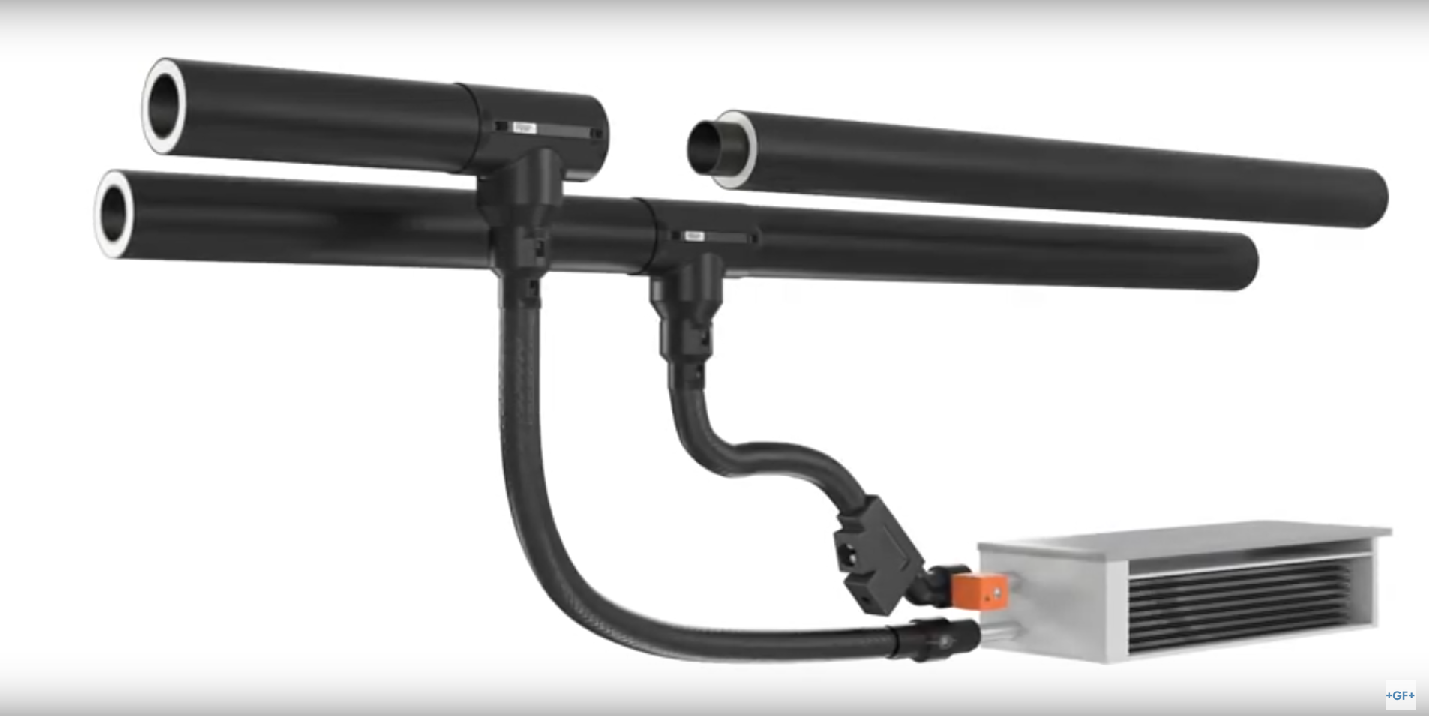 As a contribution to the worldwide initiative to reduce CO2 emissions and environmental impact, GF Piping Systems brings a revolution to efficient cooling. The efficiency of a cooling plant is defined by the system's Coefficient of Performance (COP), the heat transfer rate at the air cooler and the efficiency of the chilled water piping system.
At Viresol


Industrial Centrifuges for Wheat Starch Extraction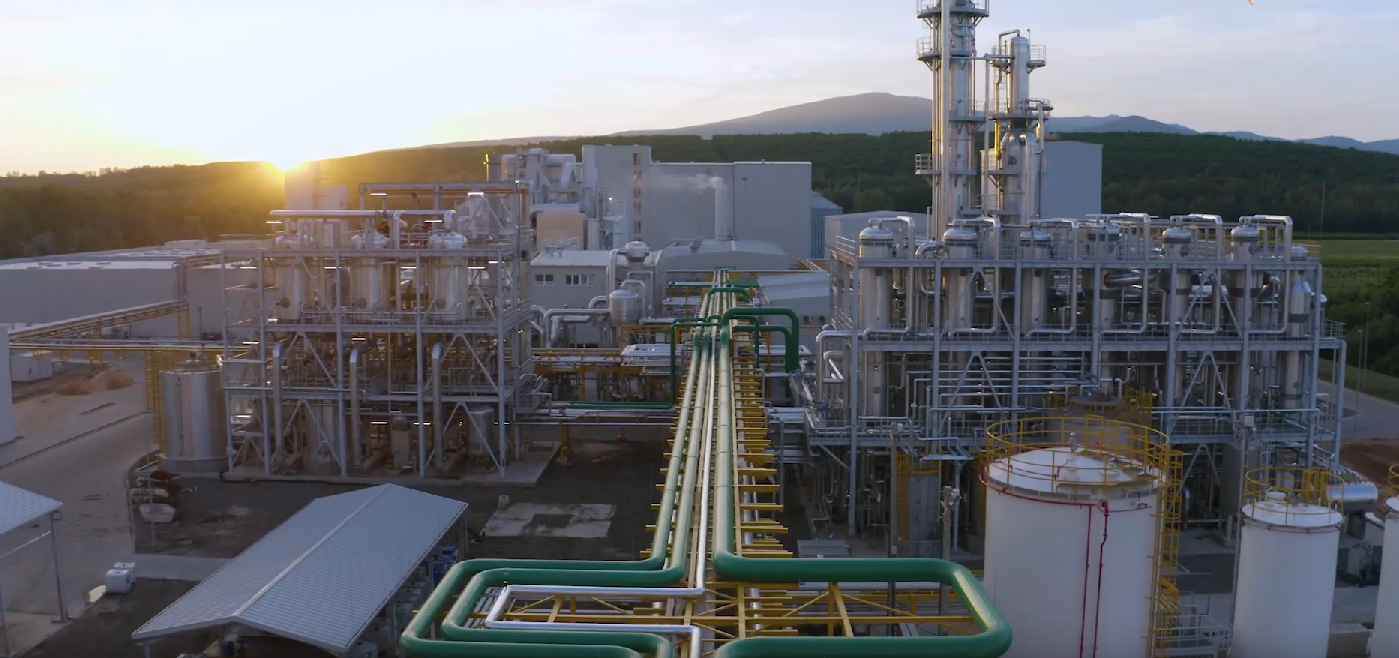 Tricanters, Decanters and Sedicanters optimize Viresol's process in wheat processing.
One of Viresol's main concerns was to reduce the company's ecological footprint. Above all, it was about using less energy and water. Flottweg supplies the right overall package for this: two Tricanters, four decanters, two Sedicanters and the right equipment. These include dough mixers, curved sieves, pipes and the static design of the hall. This enables various products such as starch, gluten, maltodextrin, feed and ethanol to be produced in an energy-efficient manner. Flottweg industrial centrifuges also reduced water consumption.
Regenerative storage power plant


ETW Energietechnik expands biogas plant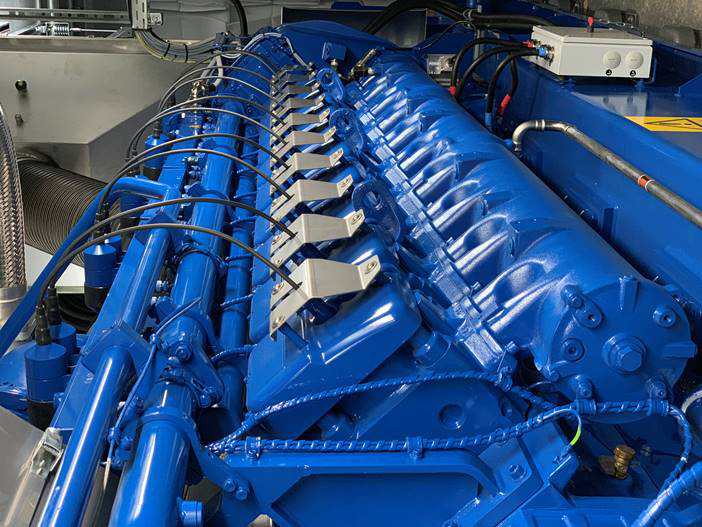 In Wehrbleck in Lower Saxony, the company ETW Energietechnik from Moers expanded an agricultural biogas plant into a regenerative storage power plant in 2019. The CHP experts were supported by the planning company Energethik from Osnabrück. In addition to the new Flex CHP with the TCG 2020 V20 biogas engine from MWM with 2 megawatts, electric and 2.3 megawatts, thermally, ETW also installed a combined gas storage tank with 8,490 and a heat storage tank with 1,000 cubic metres. The total investment amounts to 1.6 million euros.
Since 2001, farmer Andreas Rohlfs has been operating a biogas plant with an area of around 235 hectares. Based on the input materials maize, dung and liquid manure, the operator generated around 5.4 million kilowatt hours of electrical energy and 4.1 million kilowatt hours of thermal energy before the expansion. Since its expansion into a storage power plant, the plant now produces 5.7 million kilowatt hours of electrical energy and almost 5.8 million kilowatt hours of heat per year. The electricity is fed into the grid; the waste heat is fed into a district heating network for heating private and municipal buildings and is used to dry wood chips. Part of the heat is diverted to keep the engine warm when it is not running. This allows the direct marketer to quickly restart the engine if necessary and immediately access the full output of the CHP.
In addition to the increase in output, the plant now operates flexibly. In return, Rohlfs will earn an additional flexibility surcharge of 40 euros per kilowatt over the next five years. Afterwards, the farmer can optionally apply for a further ten-year EEG payment by means of a tender. His main advantage: thanks to the Flex CHP, his plant is now operated in such a way that electricity and heat can always be fed in at the most productive time of day. For this purpose, the biogas plant is controlled by a direct marketer in such a way that the storage tanks are always optimally filled when prices are at their highest and that the largest possible quantities of electricity and heat are available for this purpose.
The plant is powered by desulphurised biogas. For this purpose, the sulphur content is conditioned down from around 5,000 parts per million (ppm) to around 2 ppm. A safety alarm with integrated stop of the gas supply to the storage protects the CHP at a sulphur content above 2 ppm. This is particularly necessary because the sulphur content can rise faster in flex operation. After the preventive shutdown, operation of the engine is maintained with the gas from the storage tank.
"In order to be prepared for future NOx limits, ETW has already reserved the necessary space on the CHP container for an SCR catalytic converter. The plans also take into account a reserve for exhaust back pressure," explains Alexander Szabo, the responsible sales manager at ETW Energietechnik.
The variation of the substrate quantities also contributes to the flexibility of the CHP operation. This makes it possible to reduce biogas production at low electricity prices so that the CHP unit can be shut down for up to two days if necessary without overloading the gas storage tank. The heat storage tank can store 40,600 kilowatt hours of thermal energy and thus supply the heating network for around 50 hours without the CHP unit having to be put into operation. The bottom line is that the CO2 savings achieved by the regenerative storage power plant in electricity production can be estimated at 2,683 tonnes per year and in heat production, including process heat, at around 1,300 tonnes.