Announces Approval of Third Commercial ADC


Lonza Expands Bioconjugation Facility
Lonza announced the start of expansion to its bioconjugation facility in Visp, Switzerland together with the successful commercial approval of a third antibody-drug-conjugate (ADC) produced at the site. Building on 12 years of experience in the exacting bioconjugation space, Lonza's expansion will meet the development and manufacturing needs of pharma and biotech companies developing a new generation of therapies.
Lonza's Visp site completed a successful FDA inspection for commercial manufacture of a recently approved ADC, the third to be commercialized from the bioconjugation facility. The existing capacity at the Visp facility will cover the current needs for production of this fast-tracked therapy.
In addition, increasing demand from customers has prompted the Swiss contract development and manufacturing organization (CDMO) to commence an expansion that will span the next two years. The additional capacity, with contracts already in place, will provide current and future customers with launch and commercial manufacturing and will serve the rapidly expanding early clinical phase market for bioconjugates.
Bringing bioconjugates to market remains complex and Lonza is working at all stages of development and manufacturing – from expression systems with site-specific integration (SSI) vectors to a simplified supply chain with the option of all elements (antibody, linker and payload) under the same quality system. From 2020, all elements will be available at a single site through Ibex Solutions and the newly expanded highly-potent API (HPAPI) facility. Furthermore, the recently announced addition of parenteral fill and finish gives customers the option of cGMP drug product as well as drug substance development and manufacturing.
Klosterfrau


Filling and Capping machine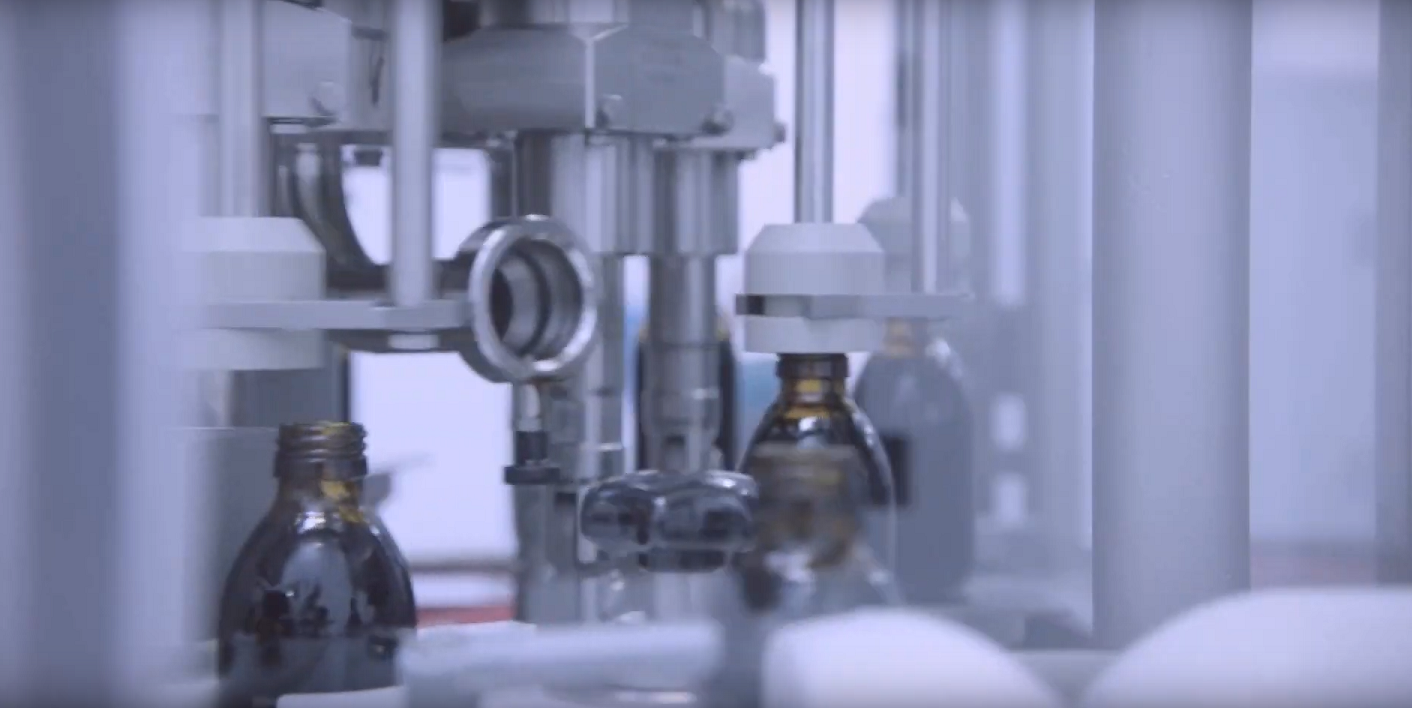 Flexible filling and capping line to bottle various liquid and viscous medicines in glass bottles ready for oral consumption at Company Klosterfrau.
Life Science


Bioprocessing Facility of the Future
Merck, a science and technology company, unveiled the next component of its Bio Continuum Platform, the Bio4C Software Suite, creating a first-of-its-kind ecosystem that combines process control, analytics and plant-level automation. This transformative software suite will allow users to look across the entire manufacturing process versus individual operational units, giving biomanufacturers complete process control and deep insights, bringing Bioprocessing 4.0 to the here and now.
"The future of bioprocessing is holistic," said Andrew Bulpin, head of Process Solutions, Life Science, at Merck. "With the launch of our Bio4C Software Suite, Merck is the first supplier to converge advanced process technologies with software, automation and analytics into one ecosystem, bringing us another step closer to making the digitally enabled facility of the future a reality."
Biopharmaceutical companies today are under immense pressure to get products to market faster, with every day of delay costing millions in lost revenue. An emerging solution is the integration of software, automation and analytics into biomanufacturing facilities' operations to intensify biologic production, with a vision toward connected and continuous processing. The biopharmaceutical industry is on a journey to evolve and digitize the next generation of bioprocessing to increase speed and lower costs. Bioprocessing 4.0 signifies this new approach to manufacturing. The Life Science business of Merck has been a key driver of this evolution through its Bio Continuum Platform.
Merck's Bio4C Suite was designed based on the "4C strategy" of its Life Science business: control, connect, collect and collaborate. Control is the basis of everything Merck does to run all of its systems. Connect refers to making digital connections between different process steps and giving that visibility to the entire process. Collect is the ability to gather all data into one place and maintain and validate the integrity of that data. Collaborate is how Merck will deliver these technologies to its customers in real time.
Bio4C ProcessPad, part of the "Collect" dimension of the Bio4C Suite, is a browser-based platform that allows users to acquire, aggregate and analyze data from disparate sources such as equipment, batch records, databases and historians across the bioprocess. The Bio4C ProcessPad automates the data acquisition and analysis tasks, freeing scientists and engineers to minimize the time to decision and action. Merck will roll out further Bio4C Software Suite products and modules throughout 2020 and into the future.
Merck


Virtual Annual General Meeting On May 28
Merck, a science and technology company, will hold its Annual General Meeting this year in virtual form on May 28. The company is thus making use of the possibilities afforded by the German legislator in view of the coronavirus pandemic. Within the scope of the Annual General Meeting, a resolution on the dividend proposal of € 1.30 per share will also be voted on. Payment is planned for June 3.
The Annual General Meeting will be publicly webcast in its entirety on the Internet. Physical participation is not possible. The invitation will be published by May 7, in keeping with the official deadline. Notes on exercising shareholder rights and further information on the virtual Annual General Meeting will be available as of May 7 on the website www.merckgroup.com/agm and in the invitation.
Merck had already announced back in March that it would postpone its Annual General Meeting originally planned for April 24 and hold it in virtual form as soon as possible in order to protect the health and safety of employees and shareholders.