Reliable pipeline protection


Laying method in water
For the rehabilitation of a drinking water pipeline in the district of Aalen, 200 km north-east of Munich, Germany, the DEKOTEC GmbH protects weld seams from corrosion very quickly and efficiently using a new laying method that floats in water.
For this method, the pipeline was first laid in the water: Just ten minutes after applying the BUTYLEN-AS50 tape system to the weld seam, the pipe was pushed into a tunnel flooded with water. The pipeline was then drained four months later. This is impressive as pipelines are normally not immediately and permanently exposed to corrosive media. The test results provided by the "Verband der Fernwasserversorgung" (Remote Water Supply Association) prove: The standard requirements of DIN EN 12068 for a high-quality protection of the weld seams are satisfied.
Direct flooding and extended operation in water are major challenges for field joint applications. This unprecedented method shows: The three-ply BUTYLEN tapes fuse together very rapidly. A diffusion-resistant protective hose is quickly generated, with reliable performance even when permanently exposed to fluids. The single-tape system was applied in at least a three-layer wrapping using the engine-driven DEKOMAT®-11 application device.
The drinking water pipeline is one of the region's main arteries. One of the two steel pipelines, with a nominal diameter of DN 1200, was restored for long-term use. Water flows through two parallel tunnels over almost two kilometres at 1,800 litres per second. The construction measure is expected to be completed in the spring of 2019.
Energy & Utility Skills


British Water welcomes workforce planning report
British Water has welcomed guidance from Energy & Utility Skills which sets out how businesses in the sector can develop and maintain a sustainable workforce beyond Covid-19. The whitepaper – 6 Easy Steps: A Pragmatic Approach to Workforce Planning – demonstrates how strategic workforce planning can assist businesses as they build their post-pandemic strategies and plan "an effective route back to business as usual beyond Covid-19".
The principles outlined may prove valuable to the water industry supply community as businesses rethink their long-term strategies to adapt to the sudden changes. British Water chief executive Lila Thompson said: "The water industry is critical for the health and wellbeing of the population and the supply chain plays a vital role in delivering essential services for customers. Having just entered AMP7, the utilities will be relying even more so on suppliers' resilience so that postponed capital projects can begin in earnest when it is safe to do so.
"As the representative and business development organisation for the UK supply community, British Water is leading efforts to support members and regulators to put measures in place to ensure businesses can emerge from the pandemic in a healthy position. Energy & Utility Skills' report provides additional insight into how businesses can ensure they have the right people in place at the right time to meet current and future challenges.
"I am pleased the report recognises that companies whose workforce may be scaled back could utilise their suppliers for additional support. "I also fully agree with the point that virtual communication and social distance arrangements may fundamentally change future workforce needs. As part of this new approach, and with health and wellbeing always at the forefront, it is important for companies to recognise they may need to continue to invest in technology that enables tasks to be carried out remotely during and beyond Covid-19. "Technology that allows this transition should be embraced as we continue our journey to become an even more resilient and sustainable industry."
Climate-Neutral Energy Generation


Producing Biogas from Waste and Sludge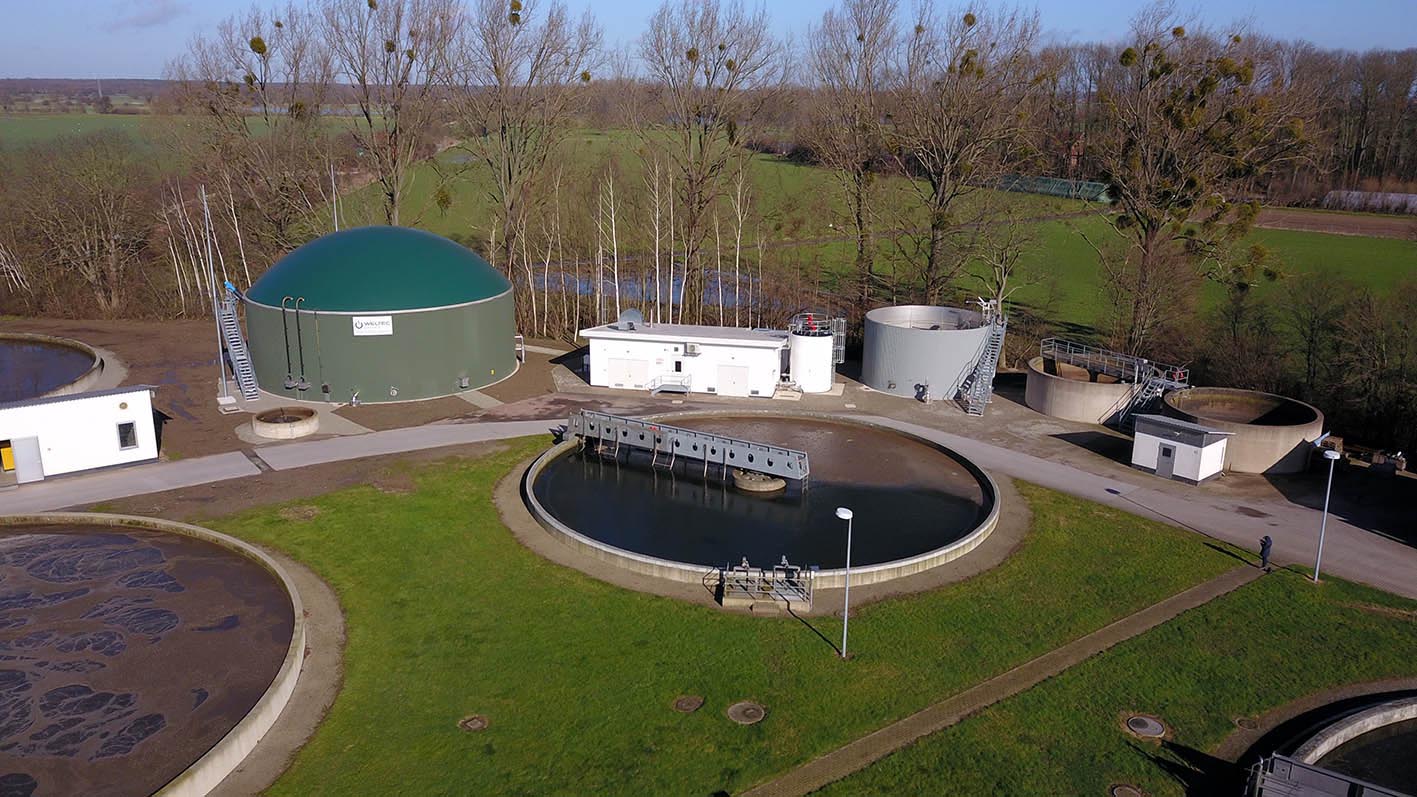 At this year's Ifat, the world's leading trade fair for environmental technologies, which will be held in Munich, Germany, from 4 to 8 May, biogas plant manufacturer Weltec Biopower will again present its anaerobic digestion plants for industrial and municipal use. In Hall A4, at Booth 508, the internationally renowned biogas specialists will provide information on all topics concerning the use of organic waste and sludge for the production of energy.
The reference projects for the digestion of waste and the production of biomethane, which is equivalent to natural gas, include the Weltec plant of the French potato chips manufacturer Altho, whose chips brand Bret's accounts for one third of the French market. Every year, the plant in St. Gérand, Brittany, produces about 1.75 million standard m³ of biomethane from 22,000 t of production waste in the form of potatoes and starch as well as sludge from the internal wastewater treatment plant. This amount of the climate-neutral energy source corresponds to the gas consumption of a town of 5,000 inhabitants.
Altho benefits greatly from the biomethane production, which enables it to use its leftovers in a sustainable manner and cut greenhouse emissions. The annual savings amount to approximately 3,900 t of CO2eq. This corresponds to the emissions that more than 2,000 persons would cause with a flight from Munich to New York.
For the energy plant, Weltec has implemented process technology that is both innovative and reliable: The mix of solid and liquid substances is first pre-processed and homogenised in order to ensure efficient digestion in the stainless-steel digester. The entire process is fully automated and controlled by a PLC unit. With the help of the membrane processing, the biogas is then transformed into biomethane.
"Custom-tuned biogas technology is a must", says Jens Albartus, Director of Weltec Biopower. "Usually, anaerobic digestion plants will only encounter technical problems if the process technology does not meet the requirement profile." For this reason, plant operators and investors should opt for a provider who has experience with various substrates and climate conditions. In its projects, Weltec custom-tailors its plants so as to ensure stable, economic operation. In more than 300 planned and implemented biogas projects in 25 countries, the specialists have gained a wealth of experience with diverse framework conditions.
Regardless of whether sludge, abattoir waste or production leftovers are used as raw material, Weltec thus guarantees a high energy yield. This is achieved with the right blend of expertise, smart processes and custom-tailored supervision by biologists and engineers.
Weltec Biopower at the Ifat 2020: Hall A4, Stand 508
Ifat 2020


High-performance large-scale machine
Flottweg is presenting its latest development, the X7E, at the Ifat 2020 in Munich. The Xelletor series machine is the largest of its kind to date and sets new standards in terms of throughput, polymer consumption and power consumption.
The lower the sludge volume, the lower the cost of transportation and disposal. High-performance in sludge dewatering is the decisive criterion for reducing operating costs. Since its launch in 2018, the Xelletor series has achieved impressive results in terms of throughput, polymer consumption and energy requirements. In comparison to other modern machines, it offers up to 15 % more throughput, up to 2 % higher dry solids content and up to 20 % savings in flocculant and energy consumption. In recognition of these achievements, the Xelletor series was granted the German Innovation Award 2019 and the German Excellence Prize 2019.
Flottweg now complements its product portfolio with the top of the range X7E. The newest Xelletor development has a capacity of up to 130 m³/h and is therefore suitable for medium to large sewage treatment plants.
Automation in the treatment of sewage sludge
Automation has become a popular buzzword in recent years. Having said this, Flottweg will demonstrate what automation can mean for operators of municipal sewage treatment plants. The separation technology specialist from Lower Bavaria offers its customers a comprehensive package for the full automation of sewage sludge dewatering and thickening.
The package includes inter alia:
Intake regulation for the optimization of results
Thick sludge control for optimizing the operation of digestion towers
Centrate regulation for optimal control of the polymer supply
Machine monitoring for optimum operational safety
The advantages are rather obvious. Thanks to the fully automatic operation, employees can usually focus on other tasks. The company is not bound by weekly working hours. Wastewater treatment plant operators often use the technology to operate 24 hours a day, 7 days a week.
Flottweg at the Ifat 2020: Hall A1, Stand 550