Reliable pipeline protection


Laying method in water
For the rehabilitation of a drinking water pipeline in the district of Aalen, 200 km north-east of Munich, Germany, the DEKOTEC GmbH protects weld seams from corrosion very quickly and efficiently using a new laying method that floats in water.
For this method, the pipeline was first laid in the water: Just ten minutes after applying the BUTYLEN-AS50 tape system to the weld seam, the pipe was pushed into a tunnel flooded with water. The pipeline was then drained four months later. This is impressive as pipelines are normally not immediately and permanently exposed to corrosive media. The test results provided by the "Verband der Fernwasserversorgung" (Remote Water Supply Association) prove: The standard requirements of DIN EN 12068 for a high-quality protection of the weld seams are satisfied.
Direct flooding and extended operation in water are major challenges for field joint applications. This unprecedented method shows: The three-ply BUTYLEN tapes fuse together very rapidly. A diffusion-resistant protective hose is quickly generated, with reliable performance even when permanently exposed to fluids. The single-tape system was applied in at least a three-layer wrapping using the engine-driven DEKOMAT®-11 application device.
The drinking water pipeline is one of the region's main arteries. One of the two steel pipelines, with a nominal diameter of DN 1200, was restored for long-term use. Water flows through two parallel tunnels over almost two kilometres at 1,800 litres per second. The construction measure is expected to be completed in the spring of 2019.
Improved ground water protection


Approval for bitumen-based joint system
Denso Group Germany achieves optimal sealing against aggressive liquids. TOK-Sil Resist is the first approved bitumen-based sealing system for both concrete and asphalt joints. As a result, the leading company for protective products in sealing technology and civil engineering protects biogas plants and agricultural storage areas against the leakage of hazardous liquids.
For over two years the Deutsches Institut für Bautechnik (German Center for Civil Engineering, DIBt), the Kiwa Polymer Institute, and Denso worked on developing a superior solution also for concrete joints. The approval for asphalt was already given two years ago. Thomas Kaiser, Denso's Managing Director, is pleased with the results. "Ground water protection is important to all of us. With the extended DIBt approval, we now have a product that protects both concrete and asphalt structures from hazardous substances."
Until now, available solutions were only approved for either asphalt or concrete, or not traversable. A system solution meeting all requirements did not exist. Application was technically challenging, sometimes close to impossible. Traversable asphalt often meets concrete walls and there a joint sealant for both surfaces is necessary.
TOK-Sil Resist is the solution for this critical contact point of asphalt and concrete and the intersection between vertical and horizontal joints. The traversable system protects all contact surfaces and even the most challenging joint designs – and with that it is unique on today's market.
Andreas Schrepffer, Manager of BSFT SiloTec GmbH, knows the difficulties ground-wall intersections pose. "There are often problems with these intersections. So far, we used different materials in the wall joints and the ground joints. Bituminous products are commonly used with asphalt. TOK-Sil Resist is a perfect solution because it is also bitumen-based. So now we have just one material to seal off all joints and don't have to worry about any incompatibilities."
TOK-Sil Resist is traversable and hardens fast. Only two hours after cooling, joints can be subjected to mechanical pressure and are chemically resistant. The system solution is suitable for construction and maintenance of all types of agricultural storage areas as well as liquid manure, slurry and silage effluent plants.
Shipping


New product for monitoring emissions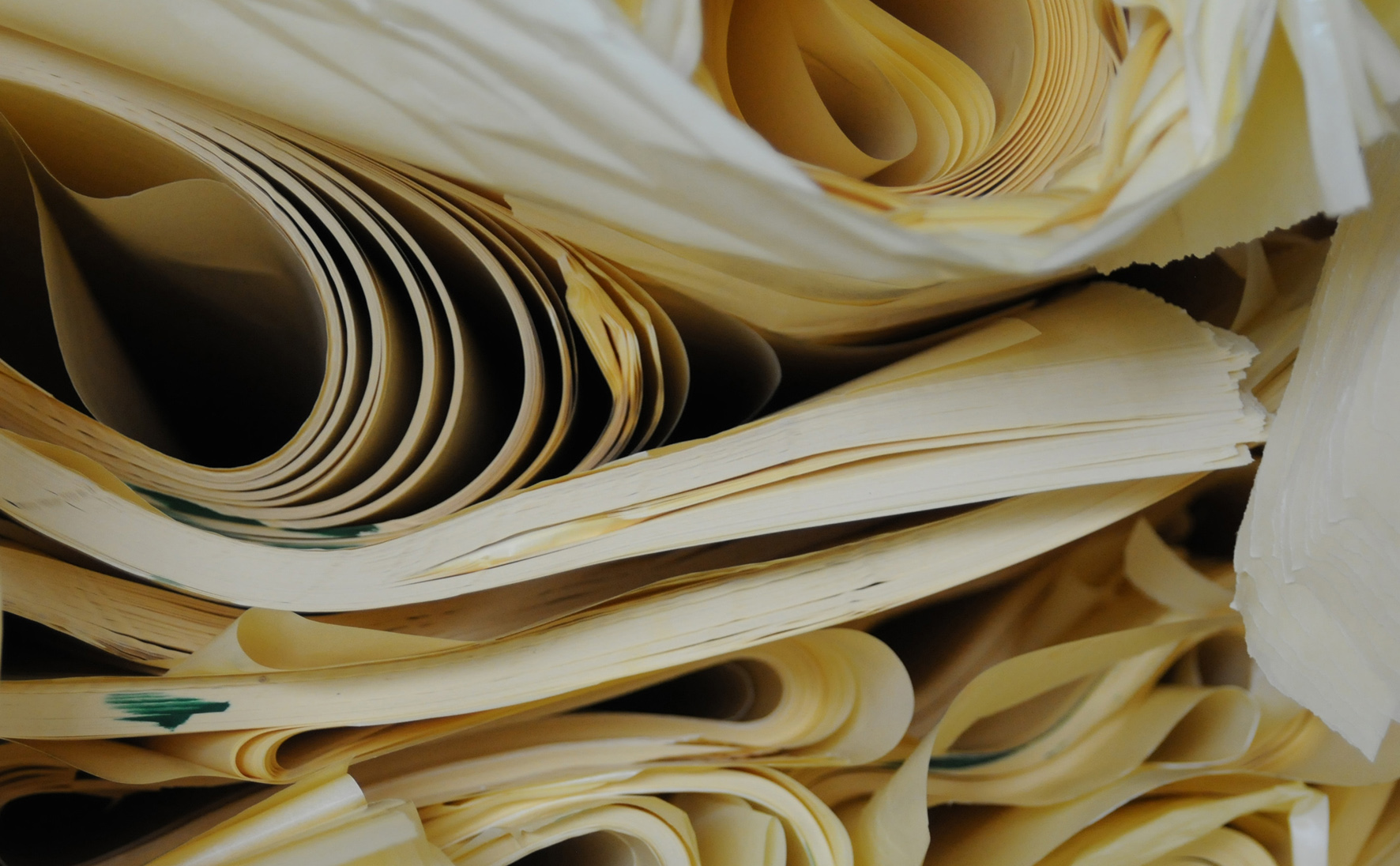 The Gas 222.15-MA model by Bühler Technologies is a new, innovative product to improve emissions monitoring in shipping.
In the interest of protecting the environment, monitoring emissions in shipping is gaining importance. Here the initial focus is on large-scale emitters such as cruise ships, container ships and tankers.
Depending on the fuel quality, in addition to CO2 and H2O, these ships emit a mix of various pollutants. Similar to large combustion plants, gas analysis in maritime applications also serves monitoring pollutant emissions as well as controlling the combustion process.
Bühler Technologies is one of the worldwide leading suppliers of gas analysis components and systems. However, maritime applications pose additional requirements with respect to equipment and components compared to stationary applications. For example, although the hulls are certainly designed for the specific requirements with respect to strength, much like the element they travel, they are never at rest. Due to the water movement and particularly the running machines, the entire ship is always more or less vibrating. Sometimes even at the multiple of gravitational acceleration. There's a good reason why the marine and off-shore sector require certified products.
Another requirement is based on the moisture in the ambient air. In addition to other extractive gas analysis components, Bühler Technologies has now developed a probe approved for this application. The 15-MA version of the GAS 222 series meets the broader requirements yet still offers the well-known benefits such as toolless filter change and very compact size. With the newly designed insulation and the convenient terminal box, the protection class was raised to IP 66.
One step ahead


Gas odorization for networks up to PN 16
According to the German Energy Agency (dena), biomethane production in Germany may increase as much as ten times over – from currently 9 terawatt hours to about 100 – by 2050. What is more, natural gas is the most important energy source for private households and accounts for 44 percent of the heating market. Before natural gas or biogas is fed into commercial supply networks, it must have an odorant added to it. Odorants serve as a warning in case of leakage. Since the last few years have been marked by a trend toward decentralized production, Lewa has added the MAH 4 size to its micro-metering pump portfolio as a proactive measure for meeting the expected increase in demand. The new unit can be used for odorizing with mercaptans or tetrahydrothiophene at a throughput rate of up to 12,500 Nm³/h. The pump covers the flow range from 200 to 250 ml and can be used as a cost-effective solution in accordance with DIN-EN 1333 for gas networks up to PM 16. At this year's Gat/Wat trade fair, the company is presenting the new pump model for biogas, natural gas, and liquefied petroleum gas odorizing systems alongside many other products in hall 07 at booth C016.
"Back in early 2018, we started getting more requests for odorizing gas volumes of approximately 12,500 Nm³/h, to the point where it just made sense to design a pump specifically for that amount," said Walter Richter, Sales Manager for Gas Odorization at Lewa. "The right way for us to respond to this trend was to add an intermediate size, the MAH 4, to our hydraulically actuated and solenoid driven micro-metering pumps from the MAH, MBH, and MLM series. The new size meets the requirements for this range exactly." The new unit closes the gap between the MAH 3 and the MAH 5 – something that had previously been done using the larger MLM 15 series. However, the stronger stroke solenoid made that design over-dimensioned and less cost-efficient in some cases. Neither the MAH 3 nor the MAH 5 units from the same series were cut out for the job. There was always one of two problems: either they could not manage to pump at the required output of 16 bar, or they could manage a sufficient flow rate at 600 ml but were not designed for the necessary discharge pressure.
The MAH 4 micro-metering pump as a cost-efficient solution
The pump experts at Lewaclosed a gap in the series by developing this unit. The MAH 4 makes it possible to odorize gas volumes of up to 12,500 Nm³/h with precise metering and in a flow range of 200 to 250 ml. Like all solenoid-driven diaphragm metering pumps from Lewa, the MAH 4 also consists of an electromagnetic drive with stroke setting, a pump head with metal diaphragm and a control system contained in a separate housing. "The metering pump is actuated with pulses," explained Richter. "The discharge stroke is executed by the armature of the magnet. The suction stroke takes place after switching off the electrical pulse using the force of the thrust spring." The highly reliable, robust pump features a safety switch. An overload – due to a closed valve in the discharge line, for example – automatically leads to magnet standstill, as its force is limited. "In the worst case, a closed valve in the suction line would, cause cavitation," Richter added. "After the faults are remedied, the pump simply continues pumping."
Under the same basic conditions, the MAH 4 stands out for its metering accuracy of ± 1 percent and, thanks to the wide control range up to 1:1,000, outstandingly high metering flexibility. Further, its design is absolutely odor-tight and leakage-free, safe from dry runs and features high process reliability. The only difference between the new MAH 4 and the proven MAH 5 is that the new size has a different inner diameter for the plunger and bushing. Both dimensions were reduced from 5 to 4 mm. Thanks to the adjustments and optimizations made to those dimensions, the MAH 4 serves as a cost-efficient solution for the specific range of applications and is perfect for its requirements.
Lewa at Gat/Wat 2019: hall C, Stand C016