Reliable pipeline protection


Laying method in water
For the rehabilitation of a drinking water pipeline in the district of Aalen, 200 km north-east of Munich, Germany, the DEKOTEC GmbH protects weld seams from corrosion very quickly and efficiently using a new laying method that floats in water.
For this method, the pipeline was first laid in the water: Just ten minutes after applying the BUTYLEN-AS50 tape system to the weld seam, the pipe was pushed into a tunnel flooded with water. The pipeline was then drained four months later. This is impressive as pipelines are normally not immediately and permanently exposed to corrosive media. The test results provided by the "Verband der Fernwasserversorgung" (Remote Water Supply Association) prove: The standard requirements of DIN EN 12068 for a high-quality protection of the weld seams are satisfied.
Direct flooding and extended operation in water are major challenges for field joint applications. This unprecedented method shows: The three-ply BUTYLEN tapes fuse together very rapidly. A diffusion-resistant protective hose is quickly generated, with reliable performance even when permanently exposed to fluids. The single-tape system was applied in at least a three-layer wrapping using the engine-driven DEKOMAT®-11 application device.
The drinking water pipeline is one of the region's main arteries. One of the two steel pipelines, with a nominal diameter of DN 1200, was restored for long-term use. Water flows through two parallel tunnels over almost two kilometres at 1,800 litres per second. The construction measure is expected to be completed in the spring of 2019.
Process belt solutions


Integrated filtration expertise
Pioneering mesh designs presented byGKD – Gebr. Kufferath AG at Filtech. Whether for water processing in large industrial plants or continuous vacuum belt filter systems in the environmental and mining industry: At the leading international trade fair for filtration and separation technology, the company once again highlights its integrated solution competence for filter media and process belt solutions in Cologne. With its special mesh structure and seam technology, the Vacubelt filter belt range guarantees efficiency and safety in exacting dewatering processes. In process water filtration with particles larger than 500 μm, the relatively new spiral fabrics produced are also in high demand. Alongside large-format mesh samples, the knowledge of process requirements that the filtration and process belt specialists have gathered over many years makes them sought-after contacts for discussing specific issues and solution models.
In view of the growing global demand for phosphorous, potash, and lithium, expanding extraction capacities and improving production efficiency are critical to the success of the global mining industry. This is where the different belt types of the Vacubelt range, made of polyester monofilaments, are able to make a vital contribution. All Vacubelt filter belts share the core characteristics of robust transverse stability, low crease formation, smooth surface, good cake discharge, and excellent cleaning behavior. What's more, their improved seam design contributes to greater process reliability. Its minimal opening at the seam means that the extremely flat PAD seam reduces particle penetration. The company further decreases this seam opening by inserting filling threads, thereby further lowering the risk of particle penetration. These filler threads are supplied with the belt and inserted before the clamps are closed. This means that there is no need for the flaps required by other manufacturers. The advantages of the firm seam design are clear: wipers are not stressed by partial raised sections and the seam itself is also subject to less wear.
For dewatering of phosphogypsum, the firm offers three thermally treated single-ply vacuum filter belts specifically designed for particular processes and applications in the form of the belt types Vacubelt 3354, 3356, and 1003. With air permeability of 200 to 350 cfm and mesh apertures of 150 to 340 μm adapted to the respective plants, they guarantee constant high dewatering performance. As such, these belts in widths of up to 4.35 meters and lengths of up to 70 meters fulfill the highest service life and dewatering requirements.
In potash fertilizer production, the Vacubelt 5060 filter belt has proven its worth many times over. With apertures of up to 470 μm and air permeability of 290 cfm, this belt type reliably withstands the high temperatures and corrosive conditions that are typical of this process.
The Vacubelt 2015 filter belt has been the globally established standard in the field of FGDP gypsum dewatering for many years. The small aperture of 50 μm – coupled with air permeability of 55 cfm – justifies its superiority over conventional belts for dewatering the gypsum suspension produced during flue gas desulphurization. Faster dewatering, greater pore density, less tendency to clog, thermal resistance, and very good cleaning properties make the Vacubelt 2015 belt type the vacuum filter belt of choice for both new systems and retrofitting existing power plants.
The same belt type is currently also setting new standards in lithium dewatering in vacuum drum filters.
In cooling lubricant filtration, the robust Vacubelt 3354 filter belt made of polyester wires is a proven alternative to the usual polypropylene products available on the market. This belt type reliably retains swarf and particles abraded from the grinding wheel without the addition of filtration aids, even with thin filter cakes.
In industrial laundries, the spiral fabrics that GKD produces entirely in house are becoming something of an insider tip for process water treatment with particles larger than 500 μm. Thanks to their unusually high performance, this product range, which made its debut at last year's Filtech, is therefore also recommended for all other filtration processes requiring similar separation performance to washing water treatment in industrial laundries.
GKD at the Filtech 2019: Hall 11.1, Stand G3
HiLobe series


New high performance Roots pumps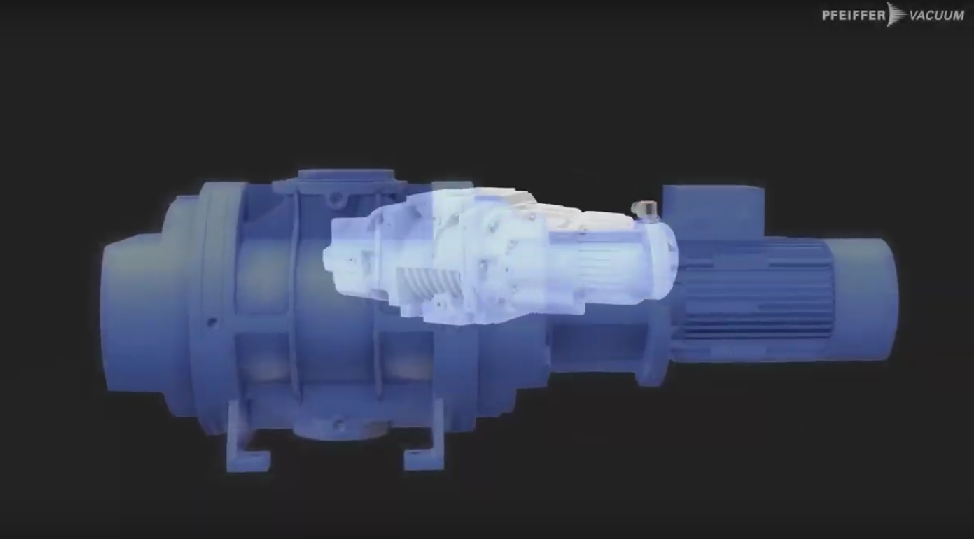 The new high performance Roots pumps of the HiLobe series in 3D. These Roots pumps offer a nominal pumping speed range of 520 – 2,100 m3/h and can be perfectly adjusted to customer-specific requirements.
Pipe Patrol


Solutions for safe and efficient pipeline management
With increasing operational, security, environmental and legislative requirements for pipeline operators Krohne offers new solutions for pipeline management: Pipe Patrol is a comprehensive suite of software modules for long or short distance single and multiproduct pipelines for oil, gas, water, chemical or refined products, and offers monitoring and protection of pipelines in all operating conditions.
Pipe Patrol can be supplied in various configurations: eight modules cover leak detection, theft detection, stress monitoring, line break detection, tightness monitoring, batch tracking, pump monitoring and predictive modeling. To match the application, the modules can be used stand-alone or individually combined, and optionally complemented by a wide range of instrumentation, cyber security and field data acquisition systems. Based on over 30 years of experience in pipeline applications, the company also offers engineering, operation and maintenance services for pipeline management such as support during certification or post theft analysis. This modularity offers the pipeline operator to achieve best results and meet safety and legal requirements in line with the application and the available budget.
The leak detection module provides the unique Pipe Patrol E-RTTM based leak detection and localisation for liquids and gases which is applied on over 350 pipelines worldwide. It is complemented by the theft detection module that specialises on fast and reliable identification and localisation of unauthorised or illegal product discharges, and the tightness monitoring module to detect small or gradual leaks. To efficiently detect pipeline ruptures instantly the line break detection module can be applied. It uses a pipeline rupture pattern recognition for automatic emergency shutdown in case of a line break. The batch tracking module for batch and interface tracking in multi-product pipelines, and the stress monitoring module for evaluation and documentation of lifetime stress and remaining pipeline service life complement the operational modules. The predictive modeling module forecasts pipeline operation and identifies possible threats such as shortage in supply or pressure violations. Its offline simulation then can be used to find corrective measures as well as for planning of optimized operation in the future. In addition, the pump monitoring module enables predictive maintenance and higher system availability by monitoring essential mechanical, electrical, and hydrodynamic measurement values.