Latest study data for CVnCoV published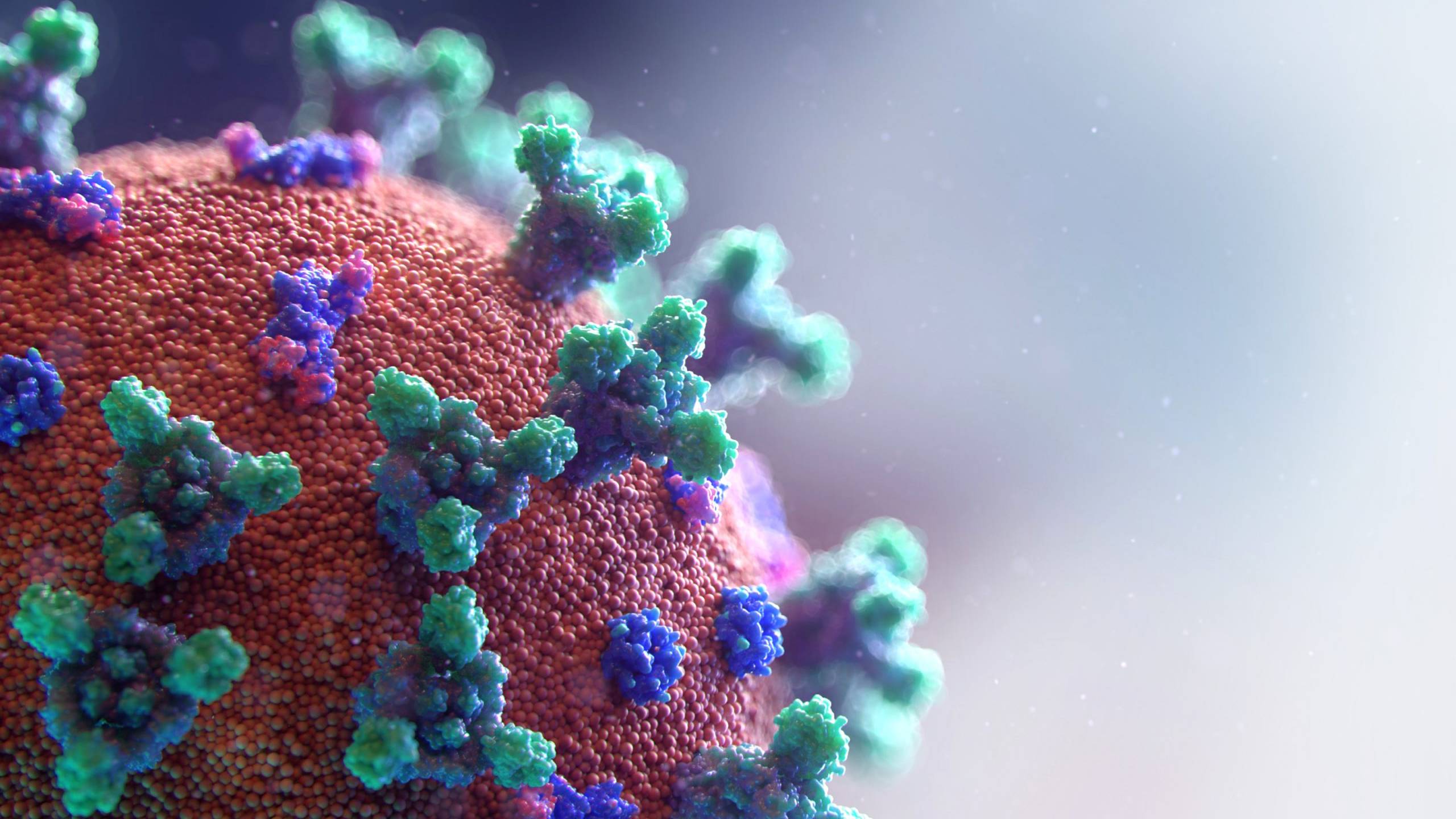 CureVac N.V. (Nasdaq: CVAC), a biopharmaceutical company developing a new class of transformative messenger ribonucleic acid (mRNA)-based drugs in clinical trials, today announced the publication of the first data from its pivotal Phase 2b/3 HERALD study of CVnCoV, its first-generation COVID-19 vaccine candidate, on The Lancet pre-print server. The HERALD trial enrolls approximately 40,000 subjects in 10 countries in Latin America and Europe in predefined age groups between 18 and 60 years and over 60 years. In the final analysis, COVID-19 cases were detected based on 15 different viral variants.
As previously announced, the data are based on 228 confirmed COVID-19 cases that occurred at least two weeks after the second vaccination. CVnCoV demonstrated 48% overall efficacy against COVID-19 disease of any severity, including single mild and non-respiratory symptoms. In participants in the 18- to 60-year age group, CVnCoV showed significant protective efficacy, with 53% efficacy against disease of any severity across all 15 identified viral variants; a 77% protective effect against moderate and severe disease was also calculated for this age group. In the same age group, CVnCoV also provided a 100% protective effect against hospitalization or death.
The company is in close contact with the European Medicines Agency (EMA) with the intention of seeking regulatory approval to make the vaccine available to the large population for which it has been shown to be highly protective. Comprehensive clinical data packages continue to be submitted to the EMA as part of the rolling regulatory process, which began in February 2021. Completion of data submission is expected towards the end of the third quarter. With the lack of effective vaccines still a challenge in many parts of the world, the COVID-19 vaccine candidate CVnCoV, which has been tested in clinical trials in a variant-dominated environment, has the potential to contribute to the fight against the coronavirus pandemic in an environment characterized by an increasing number of viral variants.
"Founders' Prize underscores importance of innovation and science"
Together with their team, Professor Dr. Uğur Şahin, CEO and co-founder of BioNTech, and Dr. Özlem Türeci, Chief Medical Officer and also co-founder, have provided an unspeakably great service to hundreds of millions of people in a vastly changed world. The co-founders of the Mainz-based biopharma company and their team made a significant contribution to the containment of the COVID-19 pandemic by developing the first mRNA-based COVID-19 vaccine. For this achievement, the partners of the German Founders' Prize – stern, Sparkassen, ZDF and Porsche – awarded the two researchers and co-founders, as well as their entire team, the Special Prize of the German Founders' Prize on Tuesday [Sept. 14, 2021] in the ZDF capital city studio.
As part of this year's German Founders Award ceremony, the co-founders conducted a short interview with presenter Barbara Hahlweg via video feed to the ZDF capital studio for the award acceptance.
"We are particularly pleased about the German Founders' Prize because it underscores how important innovation and science are in achieving noble goals – in this case, in helping to stem the Corona pandemic. In addition, the award emphasizes the importance of spirited and consistent entrepreneurship."

– Dr. Özlem Türeci
Addressing the vision for starting his own business, Professor Dr. Uğur Şahin said, "While we were working as doctors, we found that we could not help patients with the available resources as well as science could make it possible. We were looking for a way to bring our scientific ideas to patients. It became apparent that this would not be possible in a purely academic setting. We decided to incorporate to be able to realize our vision."
Before founding the company in 2008, the pair of researchers had founded Ganymed Pharmaceuticals, a biopharmaceutical company, to develop new antibody-based cancer therapies. In 2016, Sahin and Türeci sold their first Unicorn to Japanese pharmaceutical company Astellas. The group also initially focused on cancer research, based on four complementary drug classes. The company's proprietary mRNA technology is the most advanced of the four classes. The goal was and is to develop innovative individualized therapies for people with cancer. Meanwhile, the company is also researching vaccines and therapies in the field of infectious diseases and autoimmune diseases.
At the first signs of an emerging COVID-19 pandemic, BioNTech decided to do its part by developing a vaccine based on the company's proprietary mRNA technology, and within a very short period of time, raised resources for this endeavor, which was later named "Project Lightspeed". In less than a year, the Group worked with U.S. pharmaceutical company Pfizer to develop an effective and well-tolerated COVID-19 vaccine and make it available to people worldwide. The vaccine was the first mRNA-based vaccine ever approved for the market – the birth of a new class of drugs. The world-renowned vaccine has now been administered hundreds of millions of times. A total of 3 billion doses are expected to be produced by the end of the year, and 1.4 billion have already been delivered to more than 100 countries and regions around the world. This will protect more than 15 percent of the world's population from contracting COVID-19. The success of the vaccine allows BioNTech to accelerate additional programs. In August, the company announced it was developing an mRNA-based vaccine against malaria – a disease that killed nearly 400,000 thousand people in 2019, according to WHO.
Before the COVID-19 pandemic, the company was known only among experts. The company is now highly traded on the stock market – in August, its market value cracked the $100 billion mark. The Mainz-based company now employs more than 2,500 people worldwide, with offices in several German cities, the United States, the United Kingdom and soon Singapore. In addition, BioNTech is investing in the expansion of its own production network. The goal is not only to build regional and global capacities for the growing pipeline of product candidates, but also, in particular, to contribute to the democratization of medicine and healthcare. In addition to an mRNA production facility in Singapore for the Southeast Asia region, the company also plans to build production capacity on the African continent.
The partner representatives of stern, Sparkassen, ZDF and Porsche honored the expertise, commitment, as well as the unbridled research drive with which Dr. Özlem Türeci and Professor Dr. Uğur Şahin and their team have implemented their goal of developing an effective and well-tolerated COVID-19 vaccine as quickly as possible with the special award of the German Founders' Prize. In addition to the research work, he said, an equally great achievement was to network investors, companies as partners, suppliers and producers in such a way that production and distribution of the vaccine are also possible quickly, effectively and safely. The special prize of the German Founders' Award is awarded to the two co-founders and their entire team because they show what science and innovation can achieve.
Nebulization of hydrogen peroxide by modular preparation system
Viruses, bacteria and fungal spores are omnipresent and must be reliably killed for sensitive processes in the pharmaceutical and food industries or biotechnology. A residue-free disinfectant such as hydrogen peroxide is ideal for this purpose. To ensure that this works reliably in practice, Bürkert Fluid Control Systems has developed a scalable system for chemical disinfection with a compressed air-driven dual-substance nozzle that ensures homogeneous and fine aerosol formation with minimal chemical and energy input, thus meeting the highest disinfection standards. Finely distributed, hydrogen peroxide evaporates and has a particularly strong corrosive and cytotoxic effect, as well as a disinfecting effect due to its strong toxicity to many germs. The wide, independent control range for air and liquid volume allows many different settings for throughput and atomization rates. This makes the system individually tunable, very flexible and suitable for a wide range of applications such as sterilization of packaging, HEPA filters or for room disinfection.
Reliable results with minimal use of disinfectants
30 to 35% hydrogen peroxide is delivered by overpressure from a stainless steel reservoir to a liquid flow controller (LFC), which precisely regulates the amount of liquid. In parallel, the atomizing air is precisely metered to the nozzle via a mass flow controller (MFC). This takes over the atomization of the liquid phase from fine droplets to the finest mist, which then evaporates easily. Precise measurement of the substance flows allows the disinfection duration to be precisely defined, saving time and disinfectant with exactly reproducible disinfection results.
All parameters such as duration and amount of substance can be exported and stored digitally for quality assurance. The disinfection system has a modular design and is available in various versions. Depending on customer requirements, variants with an additional heater or an integrated flushing system are available in addition to the basic version with nozzle, storage tank, and controllers and metering valves with matching piping. If required, the scalable complete modules also include integrated safety equipment or complete control cabinet integration with PLC control.
Working together on an integrated digital platform for cell and gene therapy developers

The companies ATMPS Ltd and Ori Biotech announced a global collaboration to create seamless integration between their respective data platforms to support the development of Advanced Therapies. The non-exclusive partnership will result in the integration of Ori's proprietary CGT manufacturing platform's data architecture with ATMPS' HataaliTM, a secure data sharing platform, specially designed as a scalable system for advanced therapies. The combination of the two proprietary platforms will provide improved product tracking, scheduling as well as live monitoring of the manufacturing status across the entire CGT supply chain from vein to vein.
"Ori selected ATMPS' Hataali technology for integration with our platform to allow the secure sharing of relevant process data with therapy developers, contract development and manufacturing organizations (CDMOs) and even clinicians or patients in real-time. This collaboration will provide increased visibility into the treatment process for those involved at each stage of the treatment process, The addition of established technologies from companies like ATMPS allows Ori to further its mission of enabling partners across the CGT industry to bring therapies as safely, cost effectively and quickly as possible to large numbers of patients with few alternative therapeutic options."

– Jason C. Foster, CEO, Ori Biotech
Hataali encrypts and stores data using distributed ledger technology through a process known as hashing. This process ensures data security is protected through a system of private keys and cryptography. Hataali was the first cell orchestration platform installed in a hospital globally and ATMPS the first blockchain company to integrate with the UK National Health Service for the delivery of advanced therapies.
"Ori is an ideal partner for ATMPS, as both companies share a common mission to lower the costs and improve processes for cell and gene therapies. Ori's work in helping innovators scale from preclinical to commercial is a massive step towards reducing complexity and bringing these vital therapies to patients more quickly," said Raja Sharif, CEO, ATMPS. "We all know how challenging and expensive the development and manufacturing of CGTs can be. With the help of Hataali, Ori can securely leverage vein-to-vein data to advance their manufacturing solutions much more efficiently. This will enable real-time therapy tracking, improved patient trust and expediated clinical development."